Unlike every other month over the last couple years, this one didn't start out in an RV. Instead I woke up in a tent on a beach in Hawaii. I won' lie…it was a pretty awesome way to kick off month #35 of life on the road, as well as our anniversary and the husband's birthday.
However, we did Hawaii a bit differently than the average tourist. Instead of going the insanely priced, all-inclusive resort on Waikiki Beach route, which really isn't out style, we camped in a tent for five nights and treated ourselves to a cabin for two nights. Then after a refreshing non-working vacation, we checked into Santa Fe, New Mexico for a whole three weeks, an area we've really enjoyed in the past and may be enjoying even more of in the future.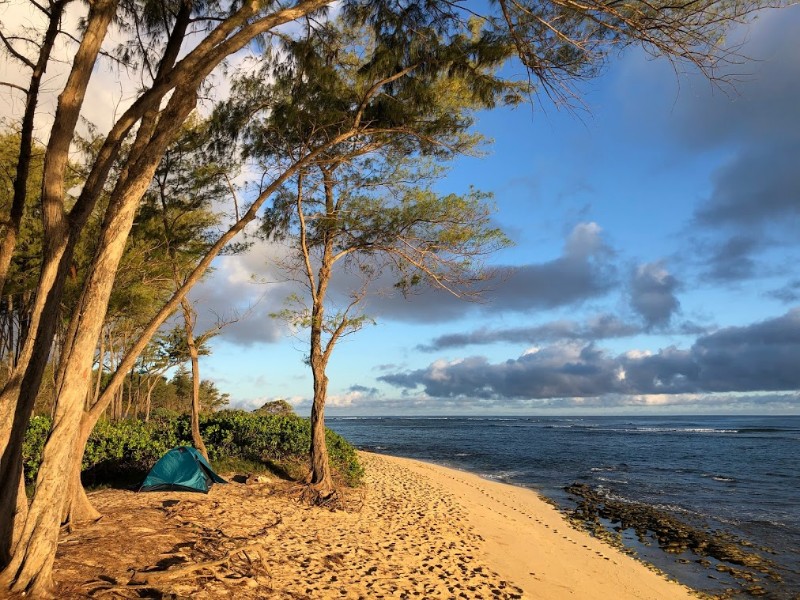 Here's a quick recap of this past month's batch of homes on the road.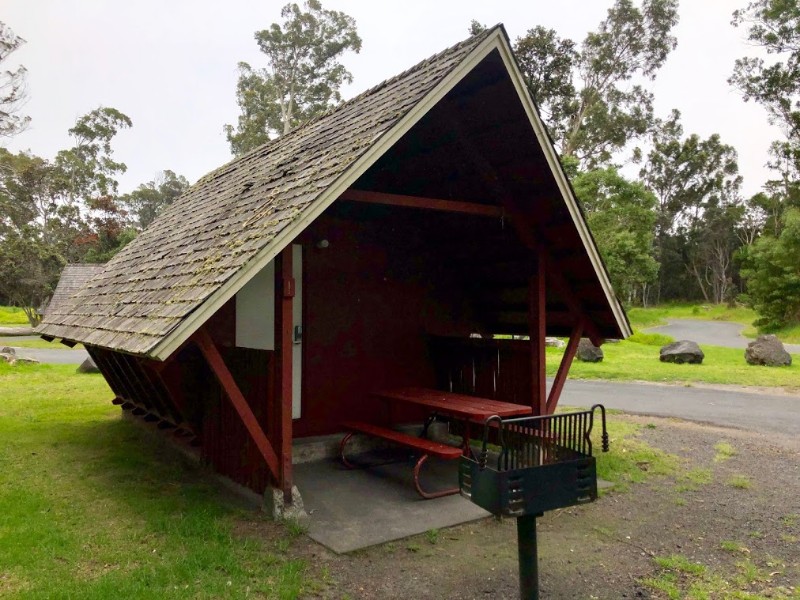 Oahu Hawaii: Home on the Road #118 (part 1)
Our few days in Oahu were filled with a mix of touristy things and trying to get off-the beaten path as much as possible. We hit a couple of the famous must-dos, but ditched the super-popular hikes for more chill ones that were just as scenic. Definitely one of the best parts was falling asleep and waking up to the sounds of ocean waves just a short distance from our little blue tent on the beach.
Highlights:

 

Successful beach camping (it's not easy to find good camping on Oahu!), learning how to use outdoor showers, poke bowls, having scenic Ka'Ena Point  all to ourselves, non-stop entertainment at the Polynesian Cultural Center, surprising the husband with a birthday luau, delicious chikoo boba tea in Honolulu's Chinatown, random Hawaiian diner food, all the beautiful plants, wonderfully warm weather, Dole Pineapple Plantation for touristy indulgence, getting daily updates about Monkey from our dog sitter back in Albuquerque 

Lowlights: 

Other people's

loud l

ate-night parties at the campground because we're old and tired, remembering how awful air travel is and wondering why the hell one of my post-RV life goals is to travel more internationally, rain and humidity, the trafficky and stressful Waikiki Beach area, missing Monkey and knowing how much she'd love these sandy beaches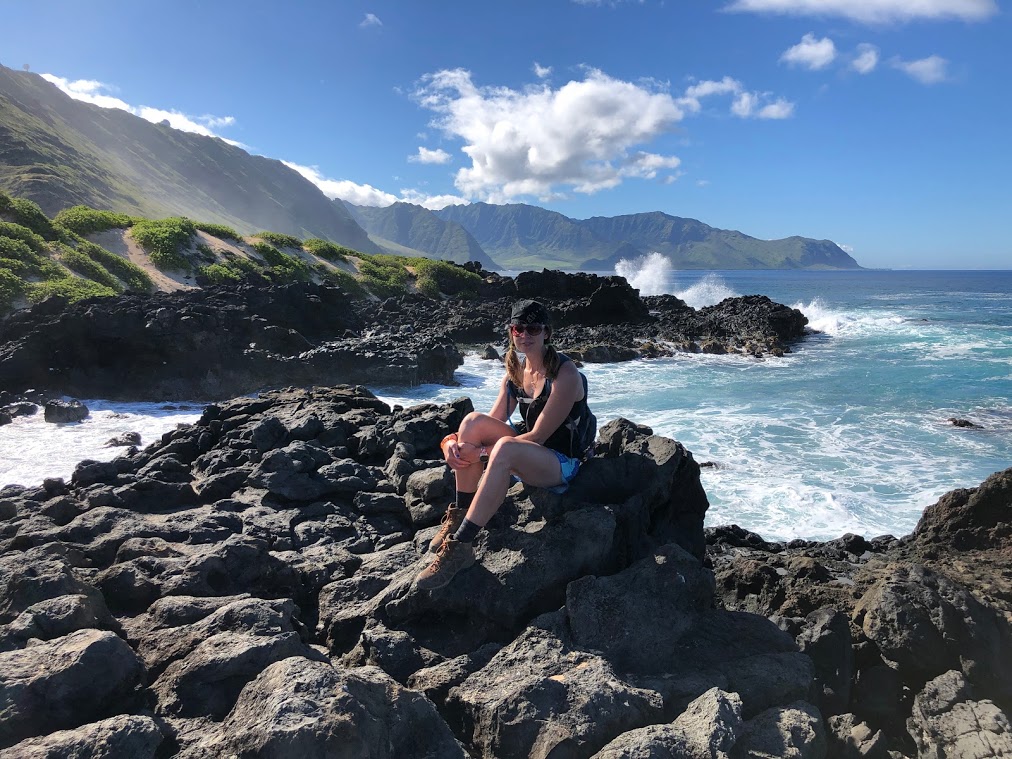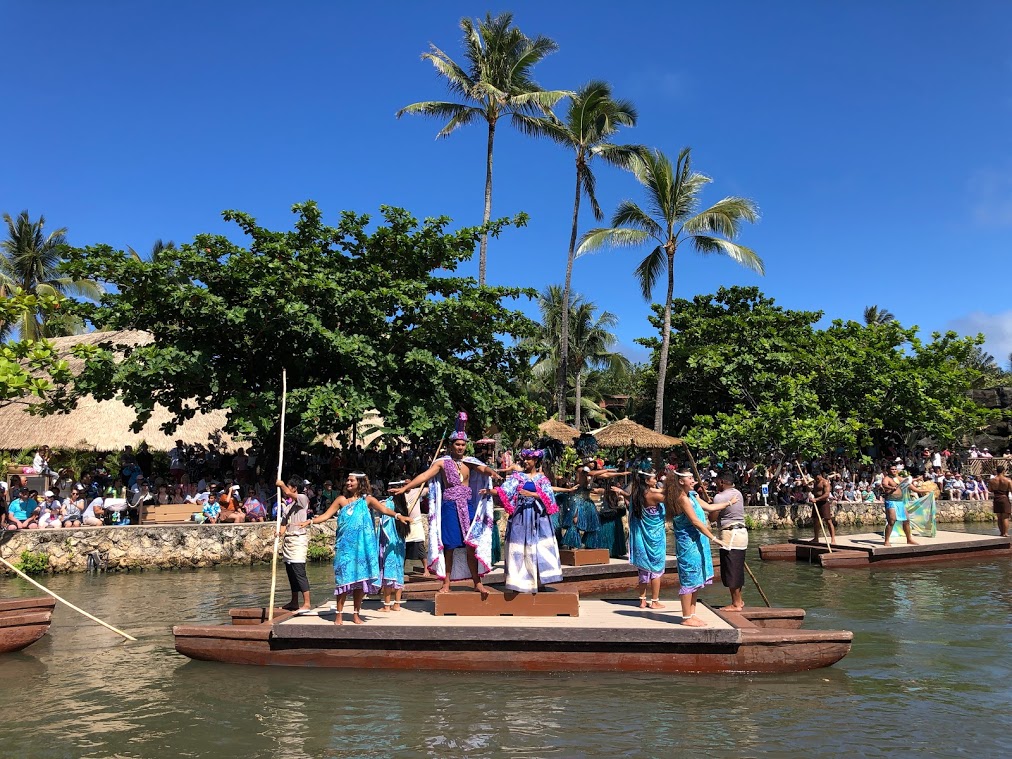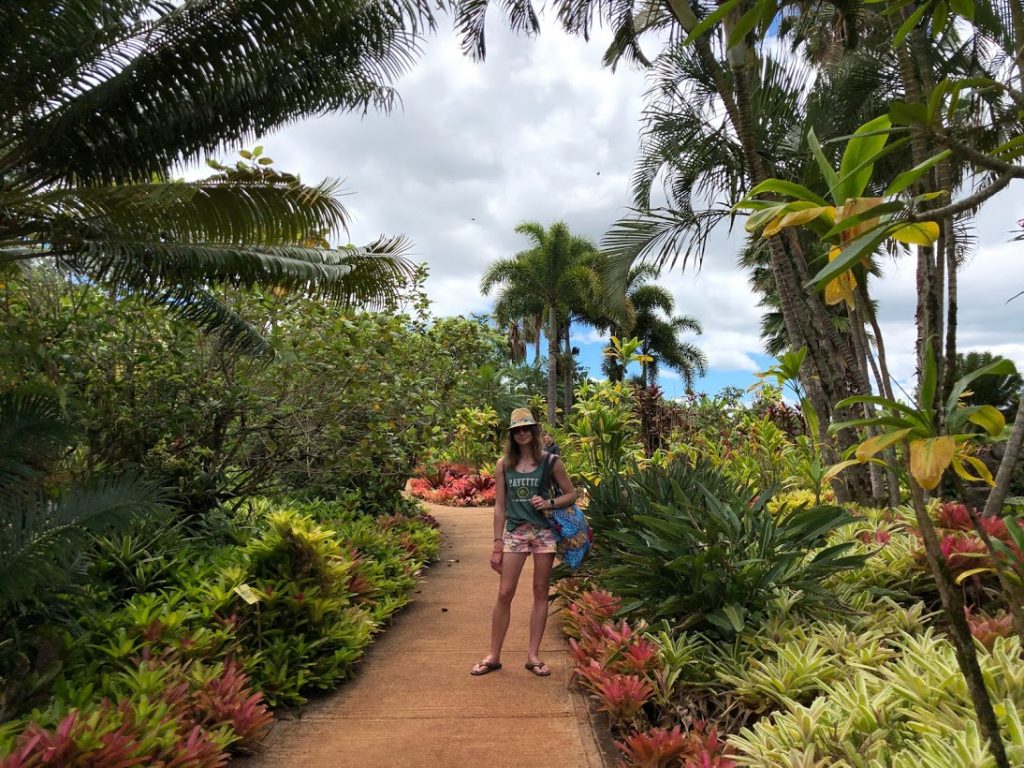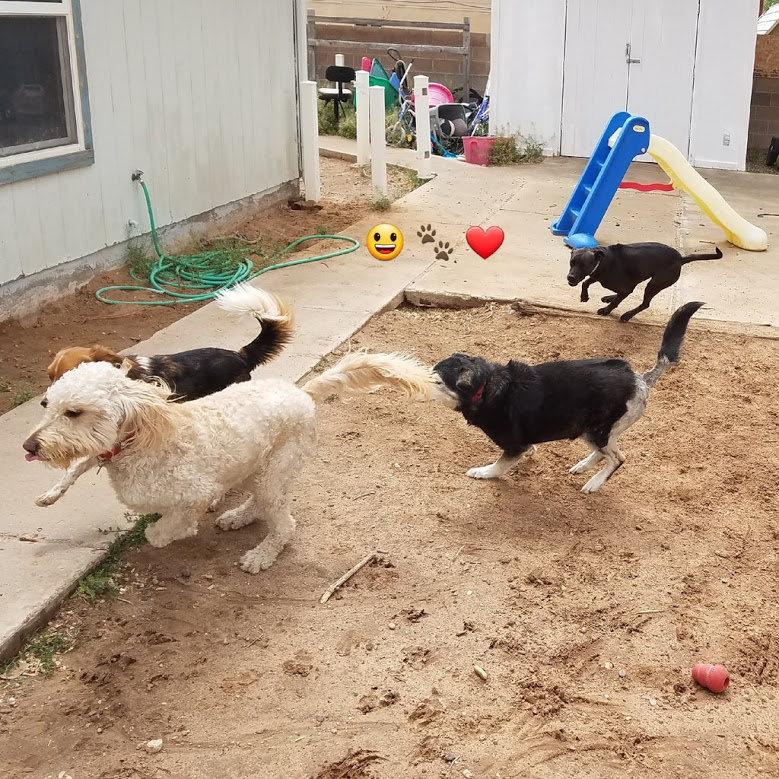 Big Island, Hawaii: Home on the Road #118 (part 2)
While Oahu was definitely nice to visit, the Big Island was more our style. It was a bit more laid-back, less-touristy, more outdoorsy, and had plenty of wide-open spaces. To go "all out" for our anniversary, we booked a stay in a cabin at Hawaii Volcanoes National Park and let the tent dry out from the recent rain showers.
Highlights:

 

Rainbow Falls and checking out Hilo, a real bed after all those tent nights, anniversary dinner with a view of volcanoes at the national park's Rim Restaurant, tasty Korean and Thai food, black sand beaches, checking out a real estate open house and legitimately considering buying it, the self-guided tour at Pu'uhouna o Honaunau National Historic Park, swimming in the warm ocean water, snagging a free trial day at a Planet Fitness to do some yoga and get a much-needed shower, free coffee samples from Kona coffee farms, that got me through the jet lag phase, delicious honey and macadamia nuts from Paradise Meadows farm, public beach camping that wasn't as loud as I expected, lava rocks galore, shave ice with ice cream underneath, the mostly-outdoor Kona airport that puts all other airports to shame, seeing a rainbow just before we flew home, getting updates that Monkey is doing amazing at the dog sitter and playing well with as many as 8 (!) dogs at a time in a backyard 

Lowlights:

 

Bummer there's

n

o lava flowing, lots of national park trails closed after the 2018 earthquake and volcano damage, struggling to find a shower when you need one (thanks for the free trial day, Planet Fitness!), never could find rental snorkel equipment when we wanted it (should have brought our own, I guess), more getting rained on, disappointing service at the Kona Brewing Company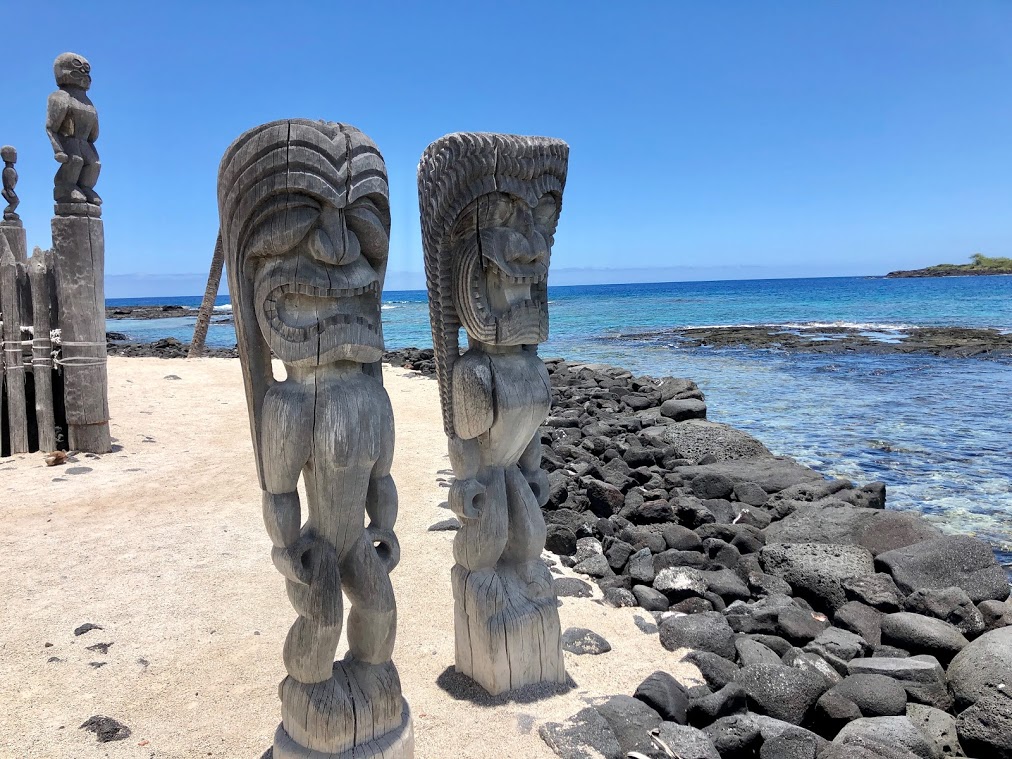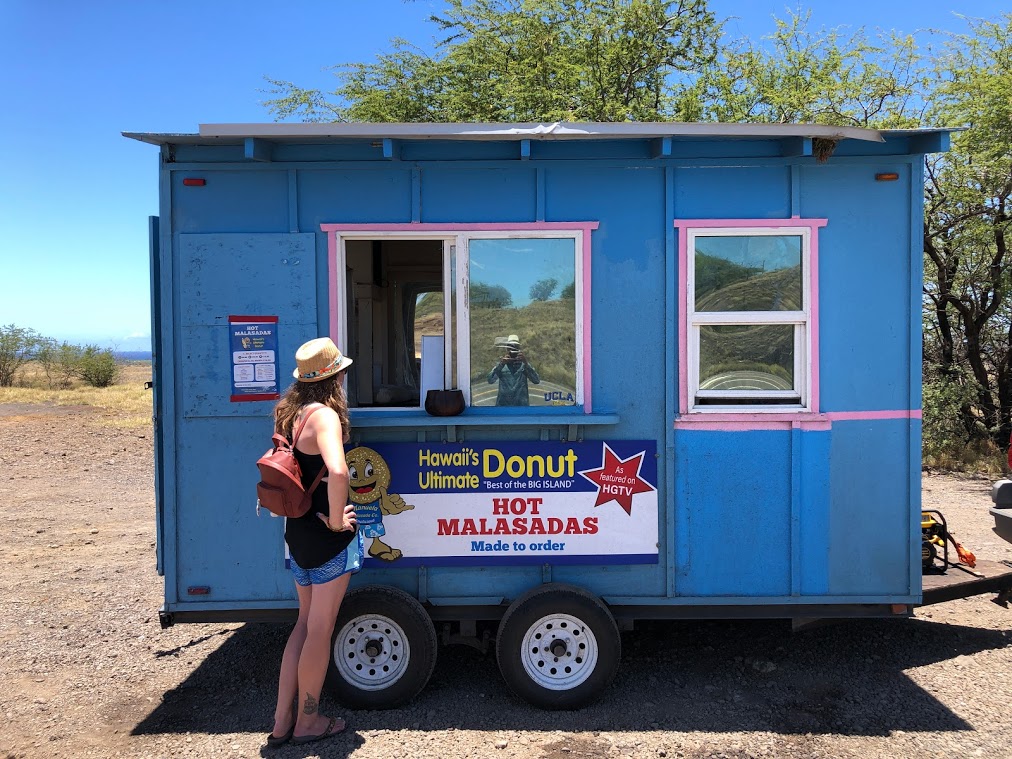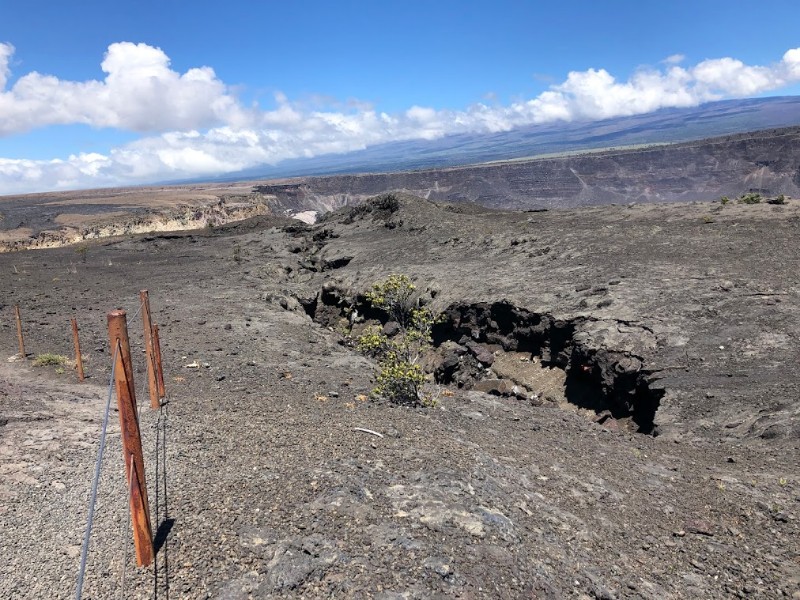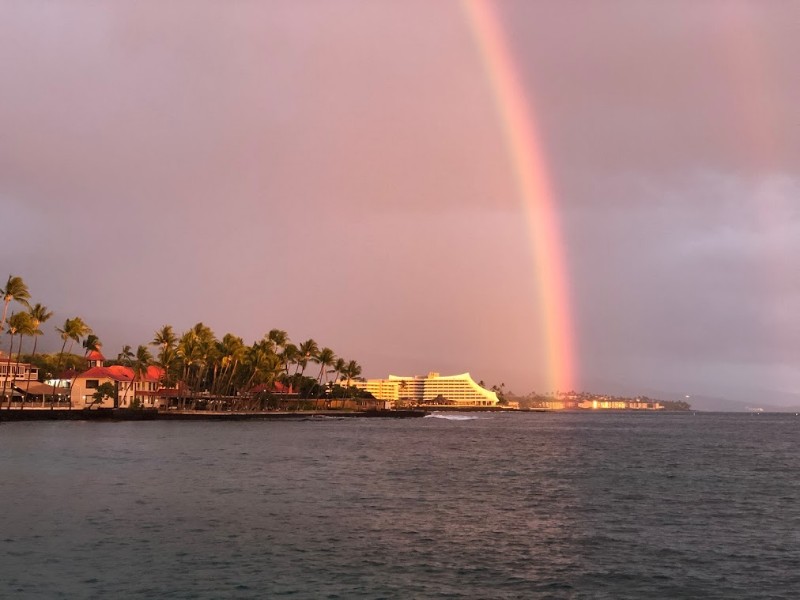 Santa Fe, New Mexico: Home on the Road #119
After flying back to Albuquerque (with a brief layover in Phoenix), we collected our little Monkey from the dog sitter's place, headed straight to a self-serve dog wash to scrub away all that stranger-dog grime, and collected our RV from the storage lot. That same arrival day, we made the short journey up to Santa Fe, a destination we'd settled on plopping down at for three straight weeks. Not only were we feeling exhausted with all the moving around, but the corridor between ABQ and Santa Fe has emerged as real possibility for post-RV life.
Highlights:

Meeting up with awesome fellow full-time RVers Jamie and Ross for African fusion dinner, experiencing the bizarre world of Meow Wolf, drinking at a couple local breweries, house shopping in nearby Placitas and Eldorado at Santa Fe, checking out some remote national historic sites, dry and warm weather for the most part, super-chill vibe over Memorial Day, hikes and trail runs nearby, Shakespeare performance in the botanical garden, quirky Currents New Media art show, best community center I've ever been to (Lap pool swimming and ice skating in one afternoon? Sign me up!), hanging out with alpacas at Blue Mesa Alpaca Ranch

Lowlights: 

Literally having snow here the day after getting home from Hawaii, waking up to 34 degrees in a tin box with no insulation in late-May, crazy winds 

for biking, trying to navigate the strange world of real estate and having our first-ever offer rejected, post-vacation laundry chaos, ran out of time to mountain bike and rock climb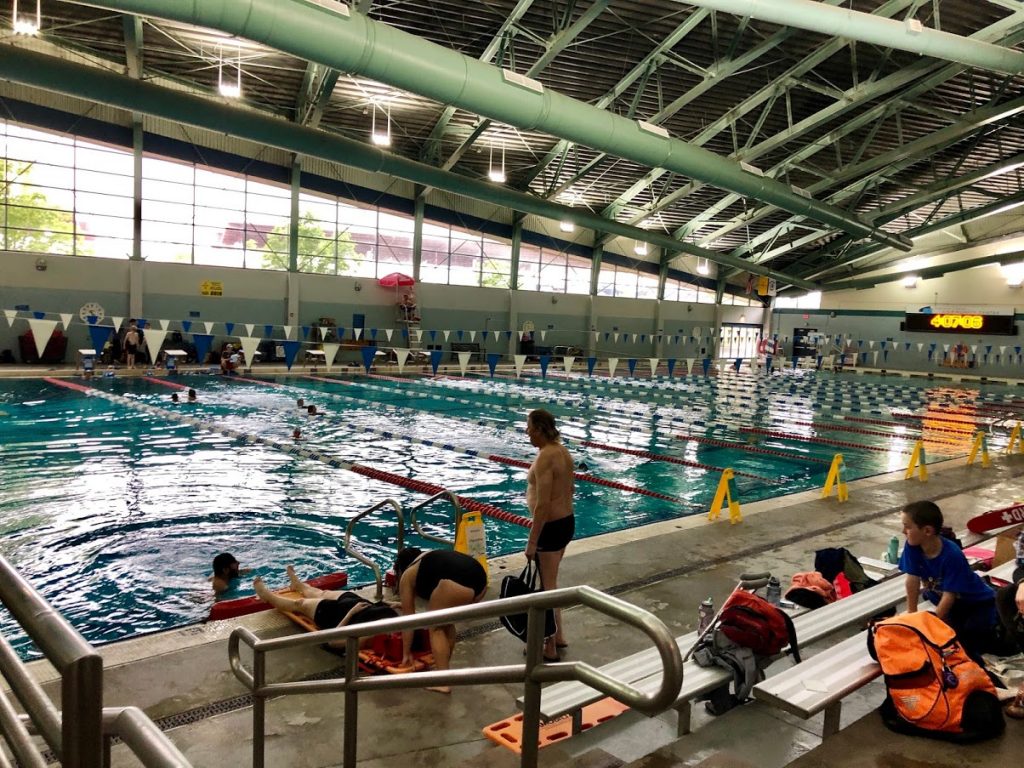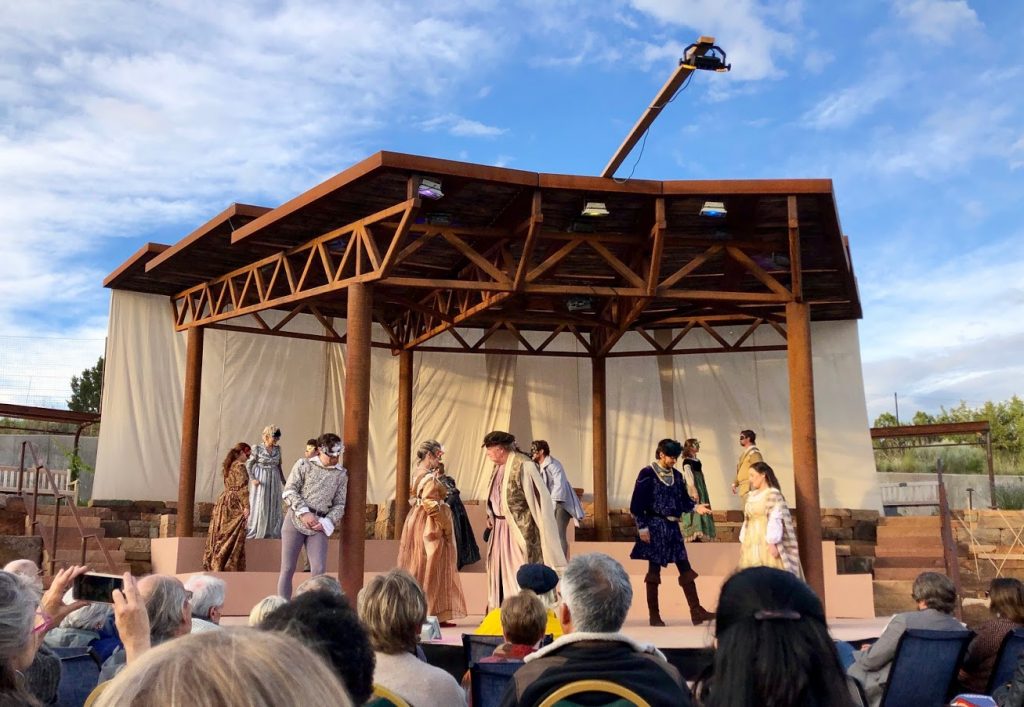 Pagosa Springs, Colorado: Home on the Road #120
It's been a long time since we've set up camp in Colorado, and there are still lots of this state I'm dying to see. We've somewhat put off Colorado because we're pretty confident that we'll plop down in the Mountain West eventually, which means that Colorado destinations will be right in our backyard. But for now, we're checking out the small resort town of Pagosa Springs, which is beautiful, peaceful, and has just enough to see and do without being overwhelming for a week-long stay.
Highlights: Easy access to hiking and mountain biking trails in the San Juan National Forest, hopping back on the mountain bike again, cute downtown area to walk around, hot springs even though our days here topped 85 degrees, lots of sunshine, snow-capped mountains in June, cutting out of Friday work early here soon to go for a long mountain hike followed by hot springs and dinner as rewards
Lowlights: Having to pay for electric meter usage at a weekly RV site for the first time ever (WTF?), the exhausting annoyance of trying to communicate with inept campground workers to make future reservation, lots and lots of hours working ahead in advance of the upcoming Illinois trip, crappy Verizon reception, lugging huge laundry bags across a campground only to pay high prices for machines that don't work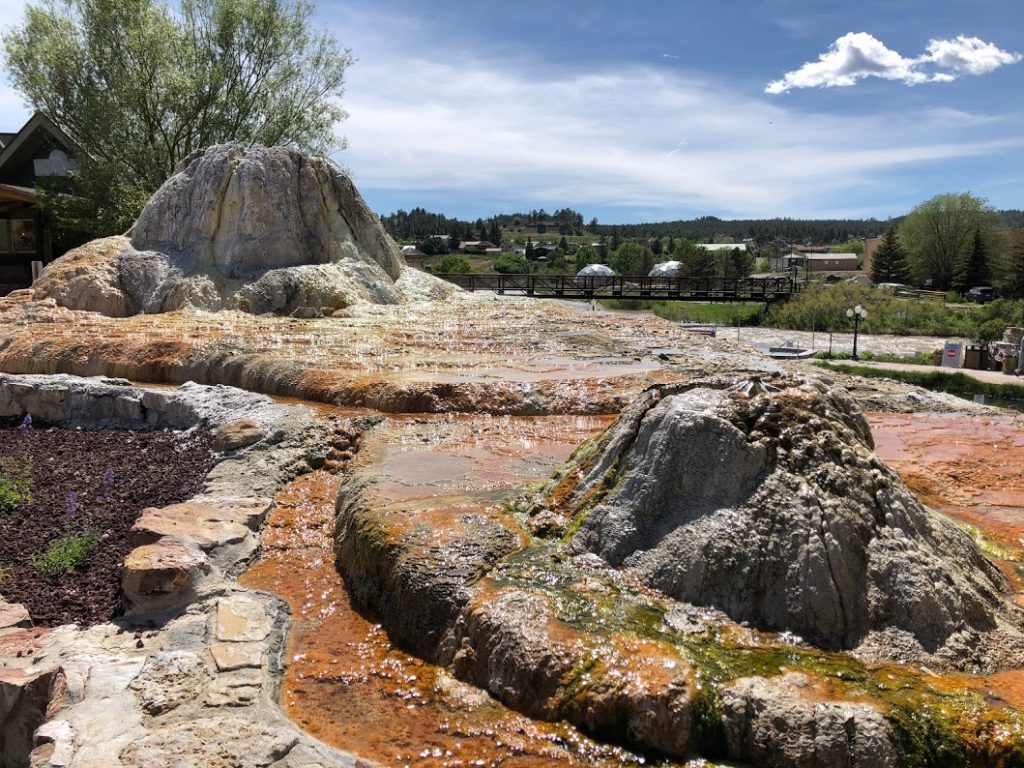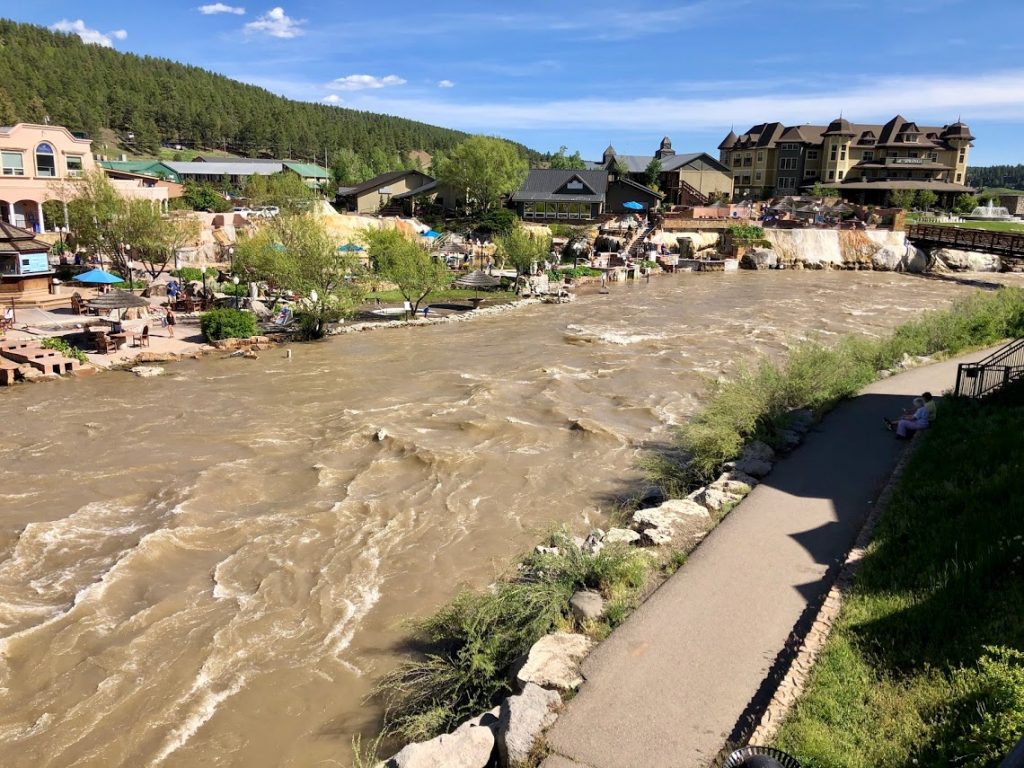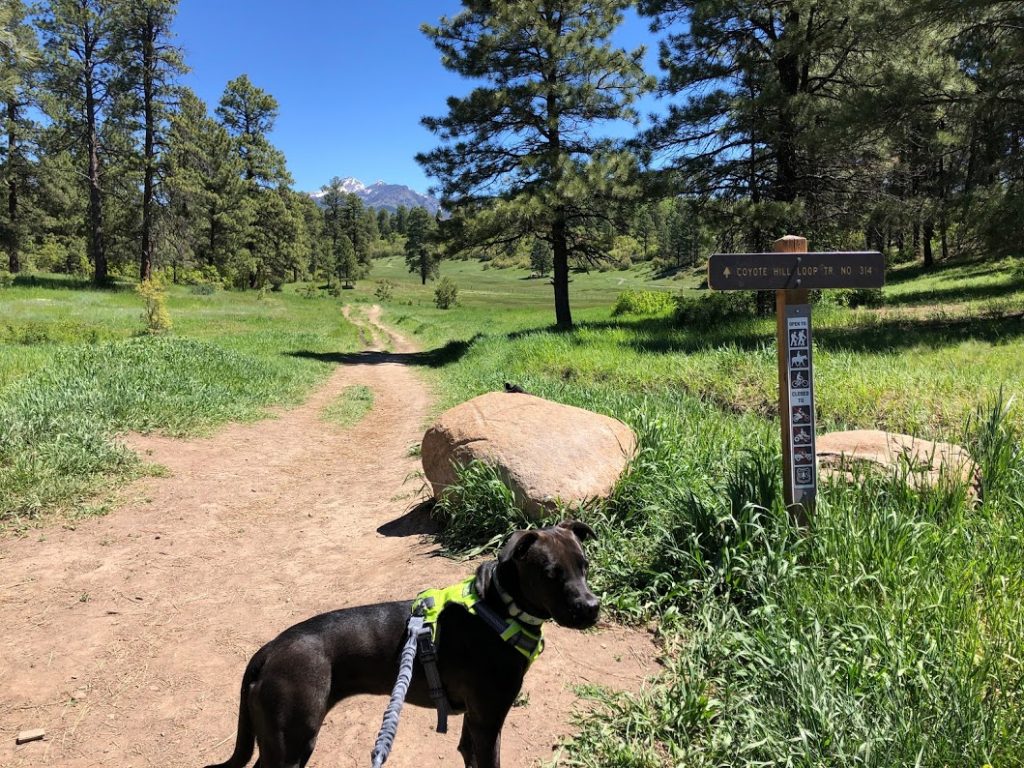 ---
Looking Ahead to Next Month
From here, we're heading to Durango…a Colorado spot we've day-tripped to in the past but never spent a whole week in before. Then, this upcoming month will be our annual RV-free summer road trip to Illinois and back for a friend's wedding that I'm bridesmaiding in, to squeeze in some Chicago meetups with old buds, and to put in an early birthday visit with my family. Like last summer, we'll be tent-camping between Colorado and Illinois to check out some new parts of states we never spend much time in across Middle America.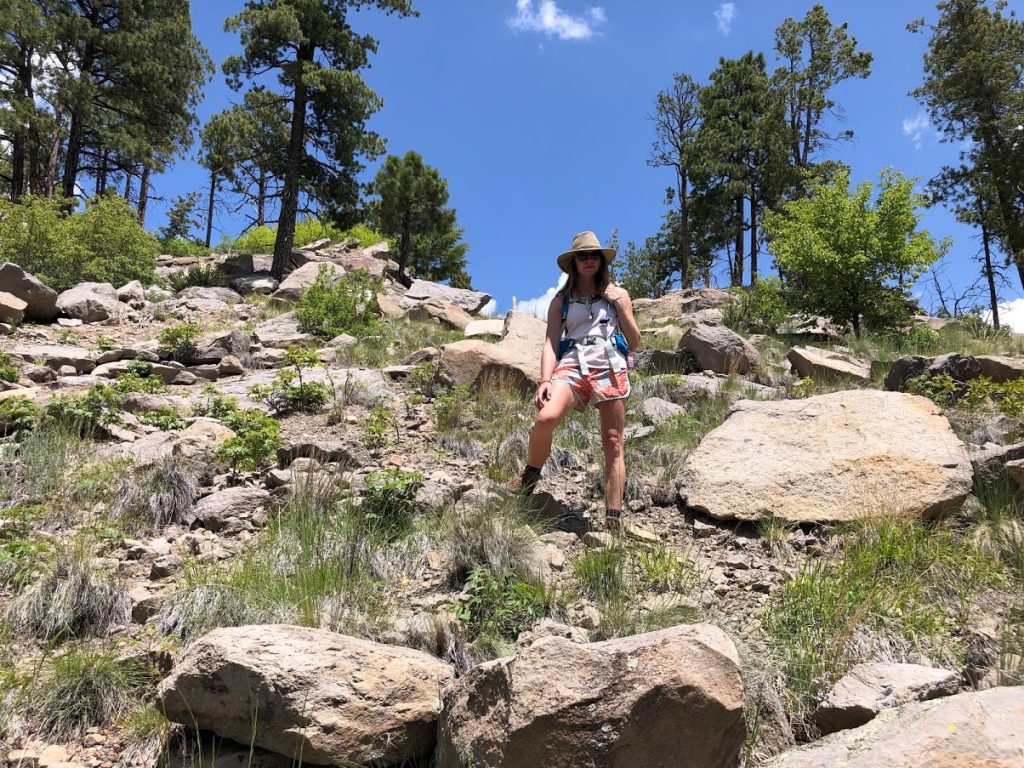 When we get back to the West, property-hunting mode starts all over again. I'm perpetually torn about the concept of buying land and a house, because on one hand, commitment freaks me out, it's all a big money suck, and I don't want to lose this grasp I have on the minimalism lifestyle. Then on the other hand, I'm beyond ready for a next life phase after nearly three years of RVing, I don't have much more energy for more full-time travel right now, and I despise the idea of settling for a crowded apartment environment as our next move. Full-time RV life has somewhat come to define me at this point, but I can only do the same thing for so long before becoming restless and wanting to experience something else, and that time has come.
We've put an insane amount of time, thought, debate, and conversation into where this next phase should begin, and at least right now, the stars are aligning over Placitas, New Mexico. The St. George, Utah area, the previously-agreed-upon promised land, proved to be far less affordable than expected for the type of property we'd be happy in, and somehow, we've gotten pretty picky with what we're looking for.
These are my top priorities:
Over an acre for good neighbor distance
Scenic landscapes and views
Separate offices for work
Tons of windows and natural light
Solar panels if possible
Backyard with a fence for Monkey to play in
Outdoor space for growing plants and food
A place for my gnomes to come out of storage
Deck or patio to hang outside in my very own space
Laundry machines that actually work
Separate area for crafts and hobbies
No HOA or overbearing rules
Onsite camper parking
Able to put a little hiking trail in/around the property
Remote location but not totally inaccessible
Decent airport distance for international travel
Not insanely priced
That's not too much to ask, right?! 🙂
I've learned that I care more about the outside than the inside of a house, and the husband's list looks a bit different than mine, but we're mostly on the same page. We went out on a limb and actually put a low-ball offer on a house and it fell through…live and learn. When it comes to "adulting" with things like real estate, I still feel like I'm 15 years old. But I'm learning along the way slowly and in no huge rush until this magical "home off the road" decides to emerge from the universe and present itself.
Until then, you can find me feeding alpacas in my dreams.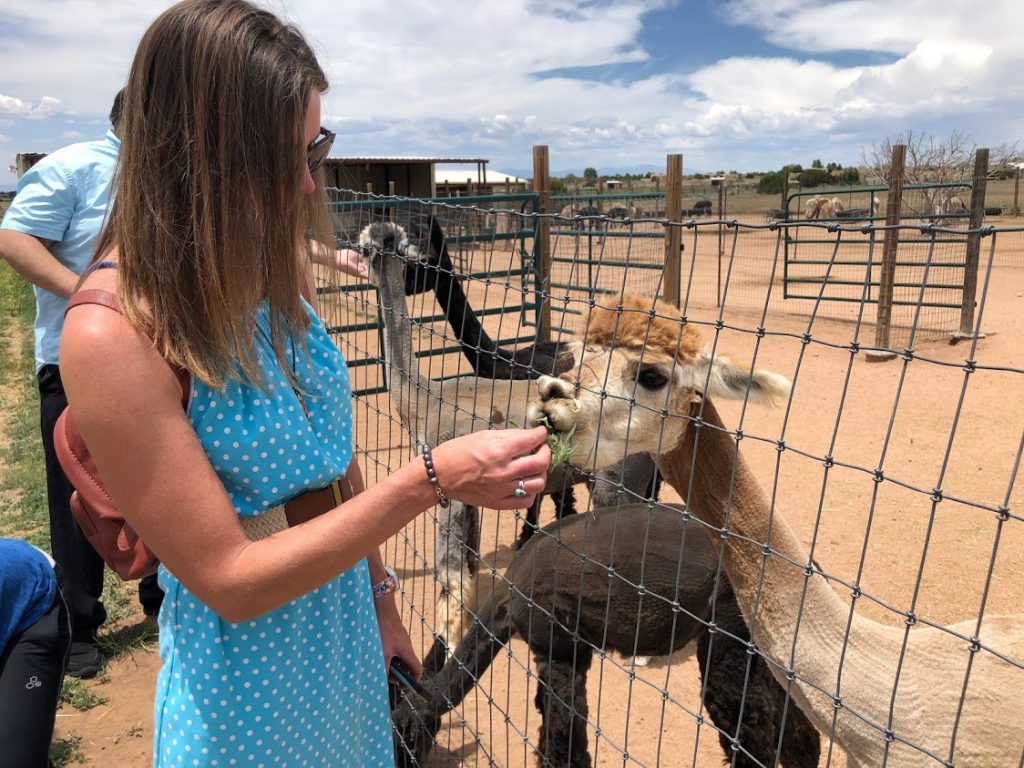 Next month will be my "three-year anniversary (eeek!) of full-time camper life" post, so tune back in on the 14th for some more rambling if you're game. Thanks for reading along!
---
Catch up with the journey: