So today marks day #29 of my Southwestern road trip and I'm just now getting around to my first blog post. Womp womp.
I'd almost forgotten how time-consuming it is to hold down a full-time job while exploring towns and natural sites in new places. But I must say that working in a pop-up camper is MUCH easier than seeking out pavilions, arcade rooms, and laundry rooms while tent camping.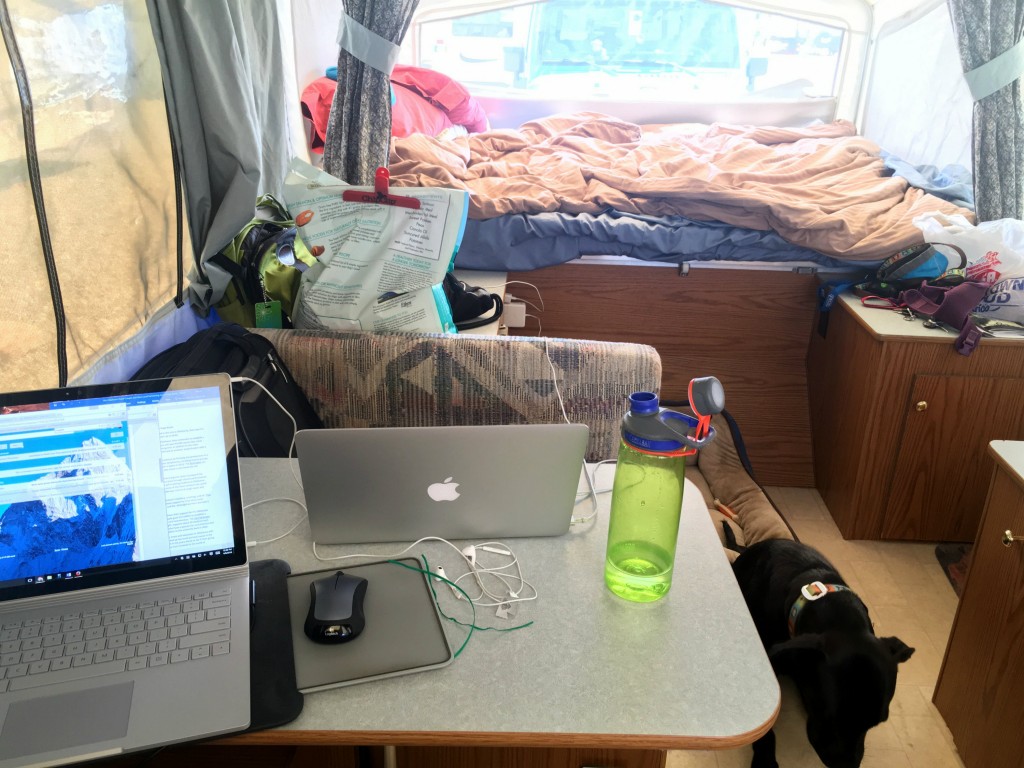 But to keep track of it all, we've been taking tons of photos and I've been keeping up with my trusty travel journal at least every couple days. Just this morning, my husband literally just sent me two dozen photo album links of our trip so far, so I thought it was high time to start writing about some of the awesome adventures we've been having so far!
This first road trip post is all about hiking around Albuquerque. After starting in Atlanta and briefly passing through Alabama, Mississippi, Oklahoma, and Texas, Albuquerque was the first destination on our list. Hiking is a big part of our travel style, so I'm aiming to highlight the best hikes we did in each of our destinations.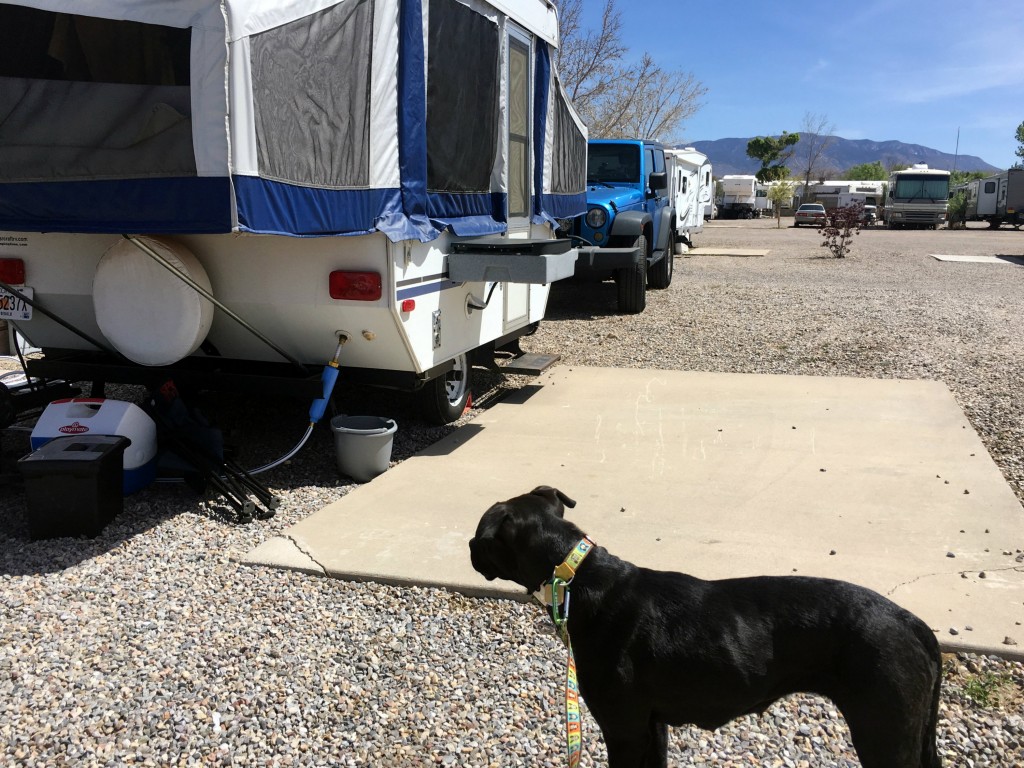 Why Albuquerque?
Well as the largest city in New Mexico, it seemed like a logical place to start a month-long exploration of the state. Besides, we're big Breaking Bad fans and were excited to visit as many film sites as possible around town.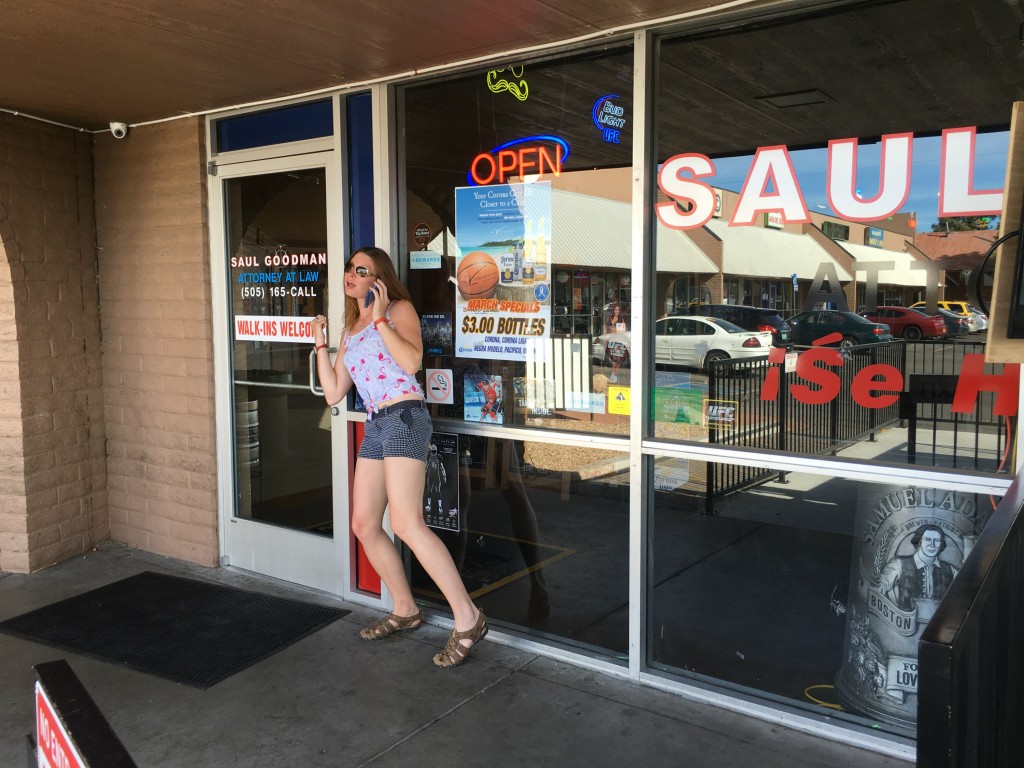 Sandia Mountains
While staying in Albuquerque, one of the first hikes we did was in the Sandia Mountains. We set out on the South Crest Trail and looped around the Faulty Trail and Upper Faulty Trail. This hike kind of reminded me of hiking in Georgia with its dirt/rock terrain and lush greenery. However, this hike was definitely hillier than most Georgia State Park trails, but they didn't have much in the way of wildflowers.
We hiked about five miles on this route since we still weren't exactly sure what Monkey's hiking capacity is. At this time, she hadn't even been with us for two months, but already I'd noticed that she does quite a bit better hiking on trails than walking around in cities. Her excitement level is more chill without all those distractions, which is totally understandable. By the way, I'm also working on a post about what to do when your dog is more social than you are, because that's definitely the scenario here!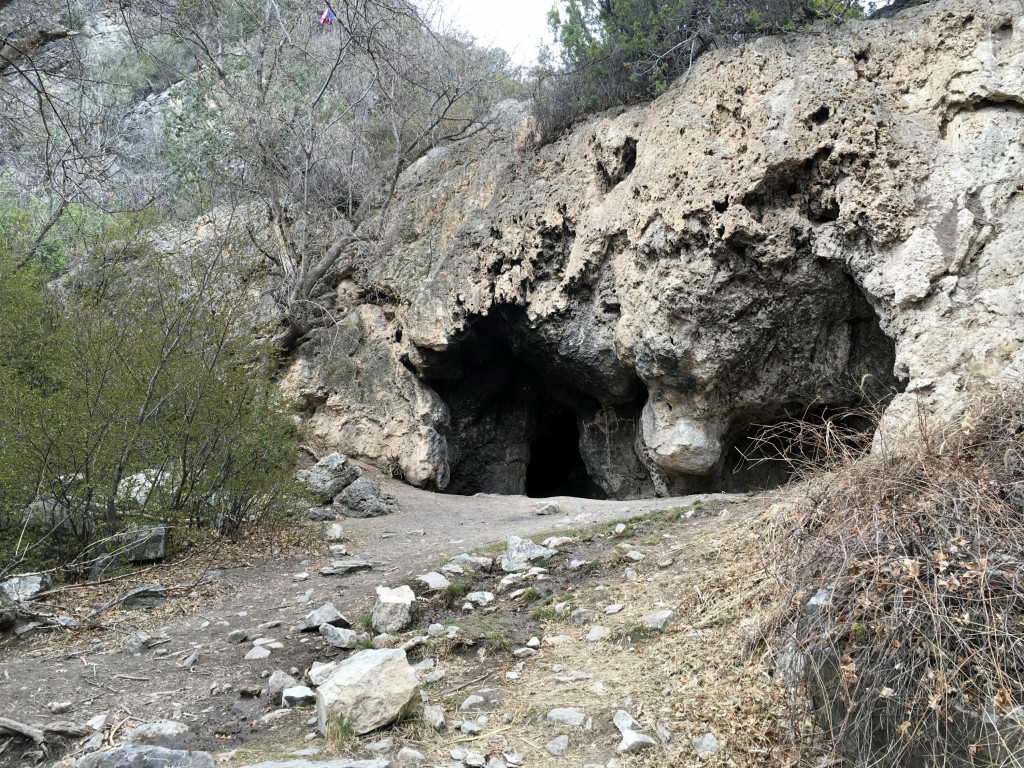 Read more: 
Old Town Albuquerque
Of course, we also did a fair amount of "urban hiking" as well to check out Old Town Albuquerque and the downtown area. This is a cute artsy area with lots of shops and nice for an afternoon stroll.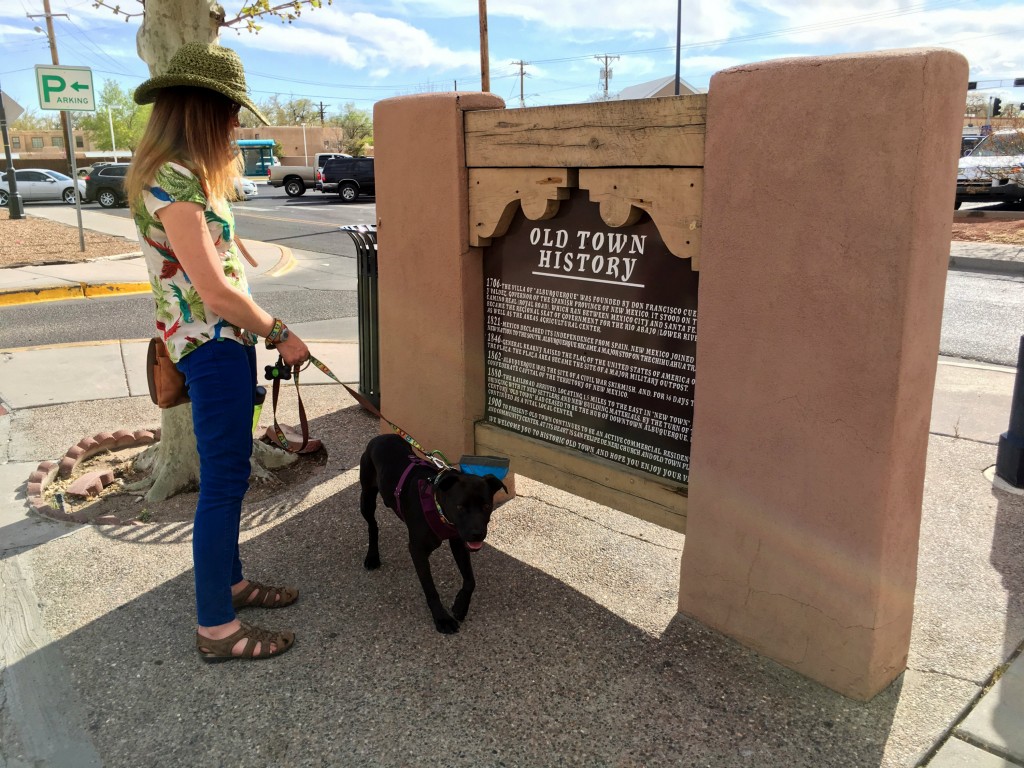 This is where I first got in my head that I wanted to buy myself a silver and turquoise cuff bracelet as a souvenir. Shortly after making this decision, I discovered that the ones I liked were in the $1,000 range and totally out of budget.
Throughout this trip, I proceeded to browse shops for my dream bracelet. But in the end, I decided to give up and settle for a $19.99 knock-off. Whatever, it's still cute and I got some other awesome turquoise jewelry too that I'm planning to chat about exclusively in an upcoming post!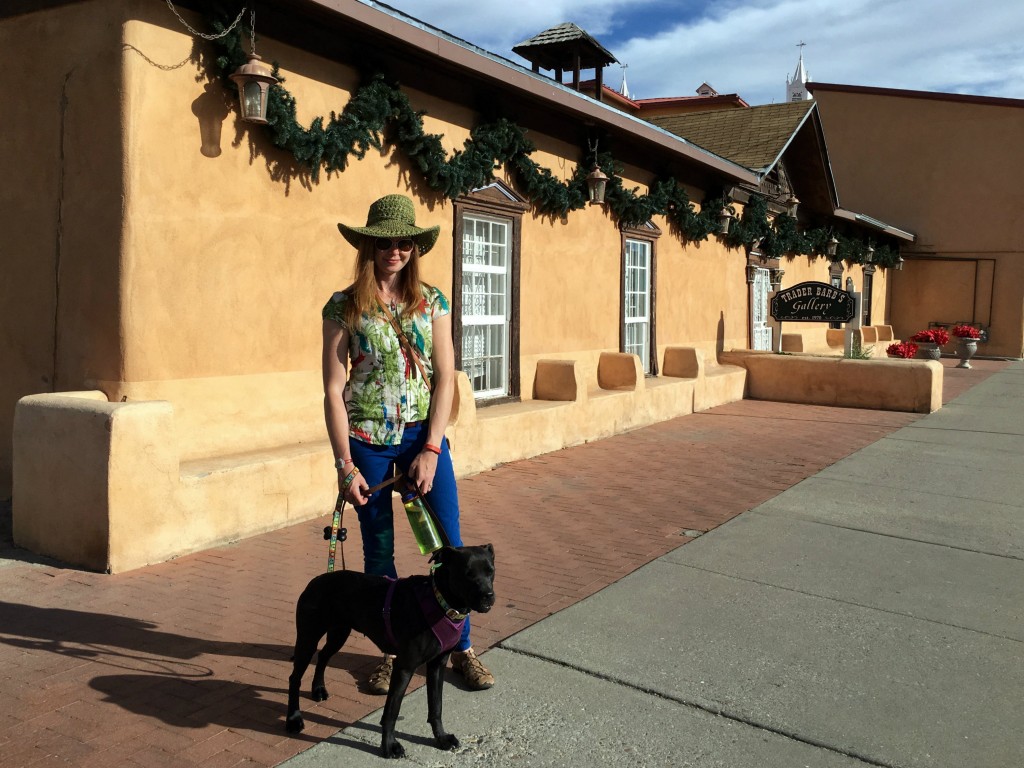 But moving on from my jewelry woes, there was also a pretty interesting sculpture garden that we checked out near Old Town ABQ as well. It was outside the city's art and history museum on the other side of a pretty large park.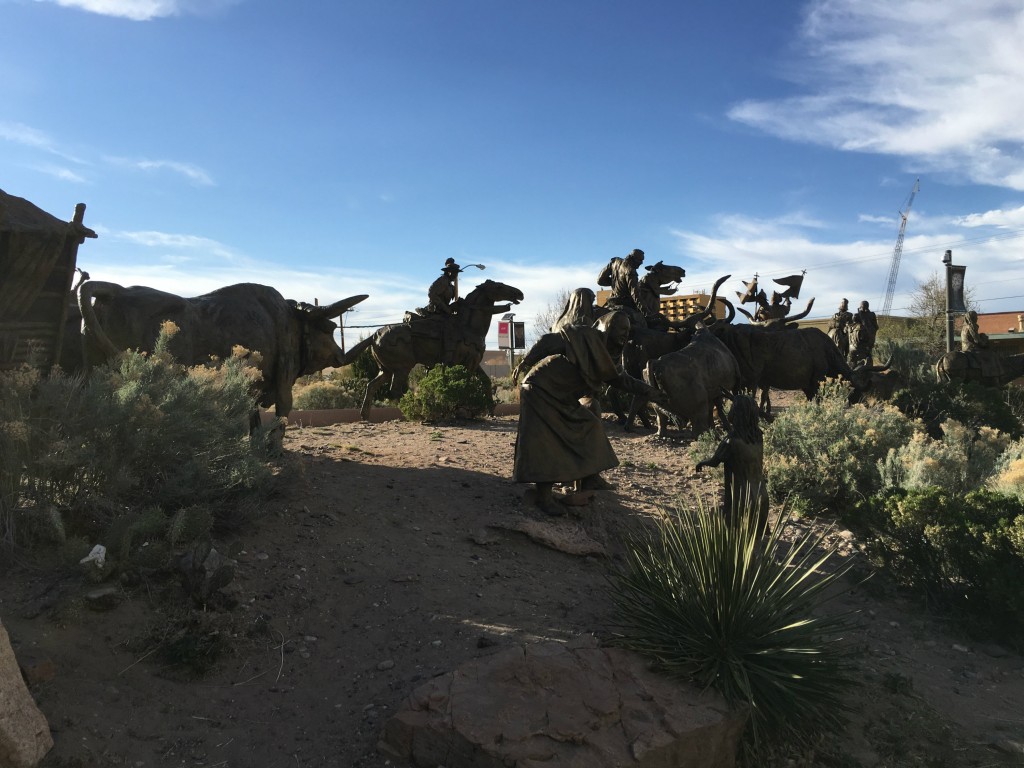 Read more: 
Petroglyph National Monument
But my favorite place to hike in the area was Petroglyph National Monument. I few years ago, I wrote a post about petroglyphs and pictographs after checking some out on hikes in Montana and Wyoming. And I'm still a bit fascinated about ancient rock carvings and all that.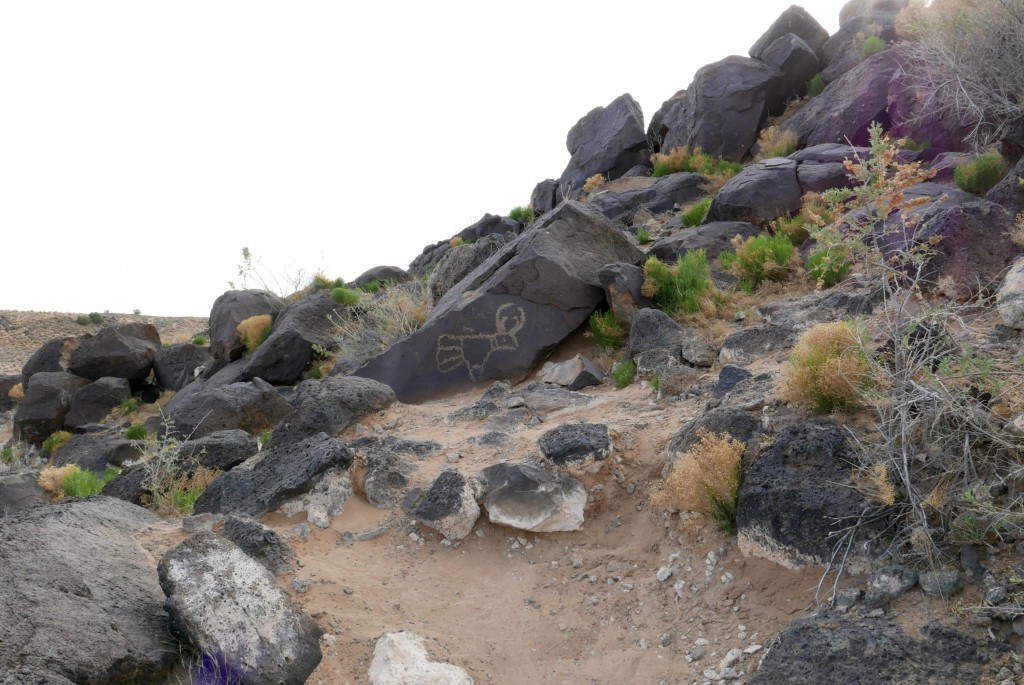 Related: Pictographs v. Petroglyphs v. Graffiti
The trails of choice were Rinconada Canyon and Piedras Marcadas, which were both dog-friendly. On the first of these routes, we hiked about a mile to reach the petroglyphs and then they slowly started to reveal themselves. The carvings were bit far away from the trail but still totally visible and easy to point out. Round trip, Rinconada Canyon involved about 2.2 miles of hiking.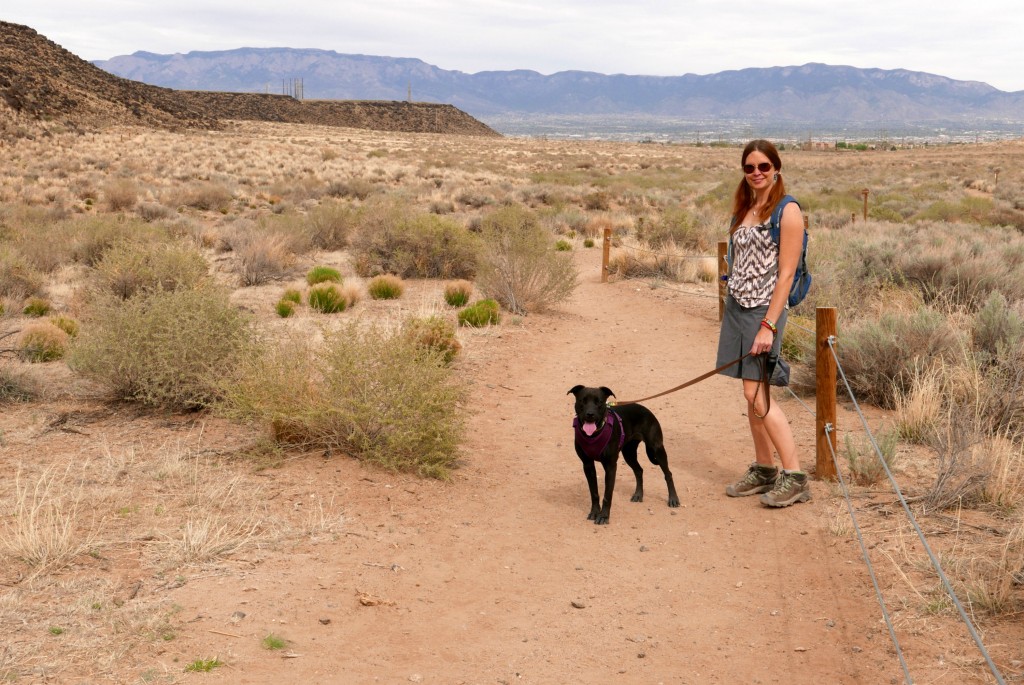 Then we drove about six miles up the road to Piedras Marcadas, which was oddly located right in the middle of an urban subdivision. These people's backyards literally back right up to the petroglyph trail, which was kind of cool and kind of ridiculous at the same time.
Between the two trails though, this one was definitely the better one to scope out petroglyphs. There are lots more of them, and you can walk right up to the rocks with carvings.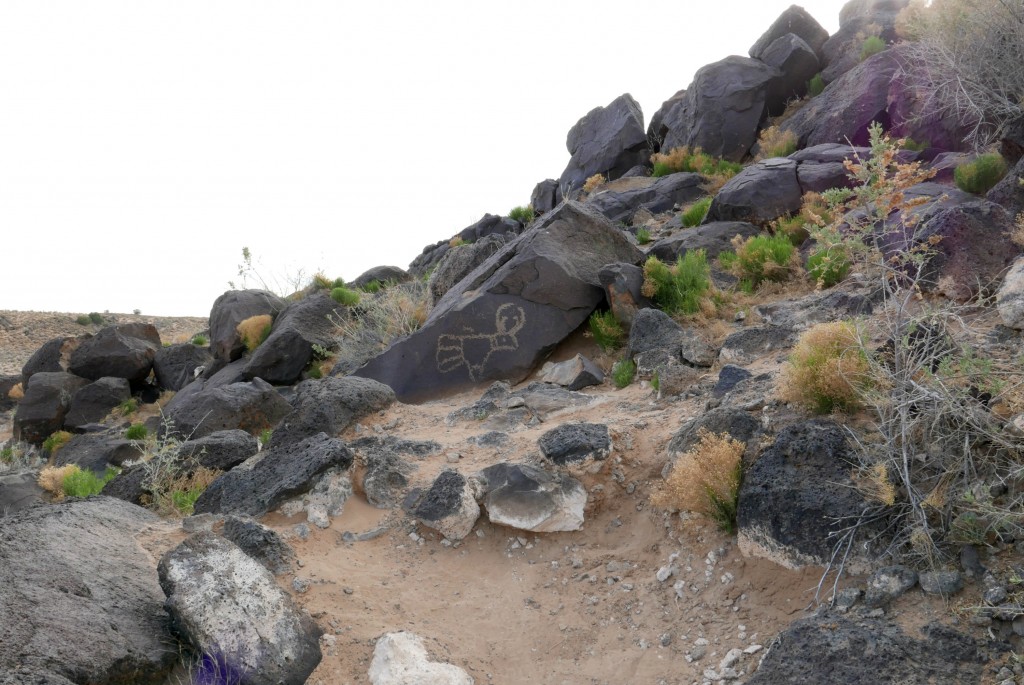 Surprisingly, there really wasn't much graffiti out here either, which was refreshing. Piedras Marcadas was a little over two miles round-trip as well and offered lovely views of the town down below and nearby mountains.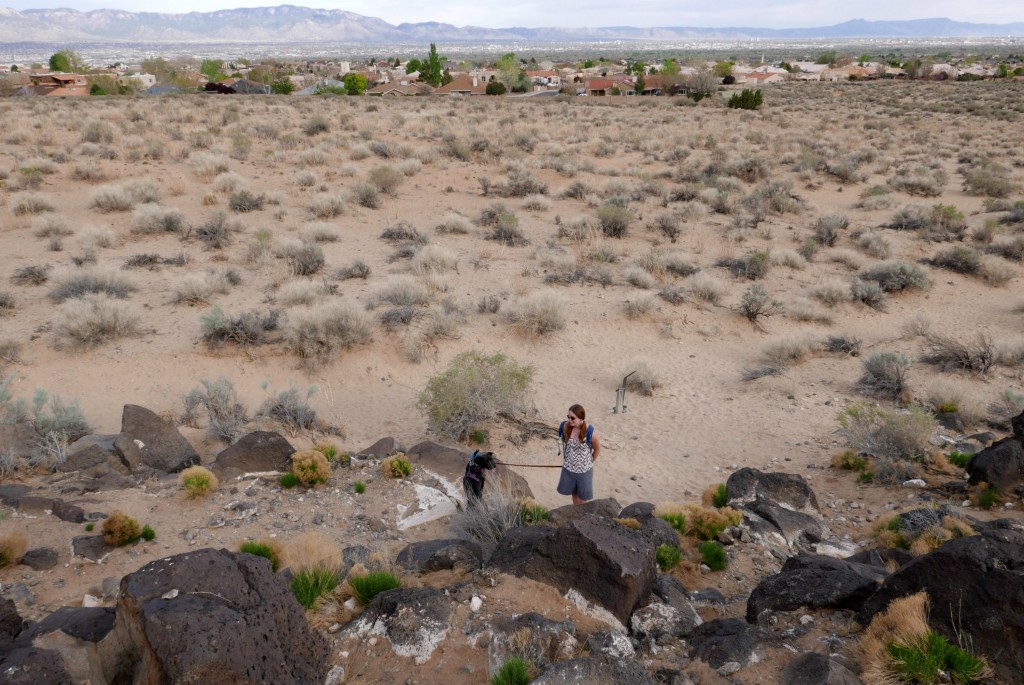 Read more: 
A Dirt Road Near Cochiti Lake
One pretty random hike that we ventured out in in the Albuquerque area was along a dirt road near Cochiti Lake. This was actually a backup hike after finding out the hard way that Tent Rocks National Monument doesn't allow dogs.
This is in an area full of Native American pueblos. We tried to stop by one, Santa Domingo Pueblo, but it was early morning on a Sunday and nothing was open and we felt kind of awkward just lurking around.
Anyway, the national park dude at Tent Rocks recommended that we just drive down the road and pull over wherever to hike with our dog without hassle and for free. So that's what we did.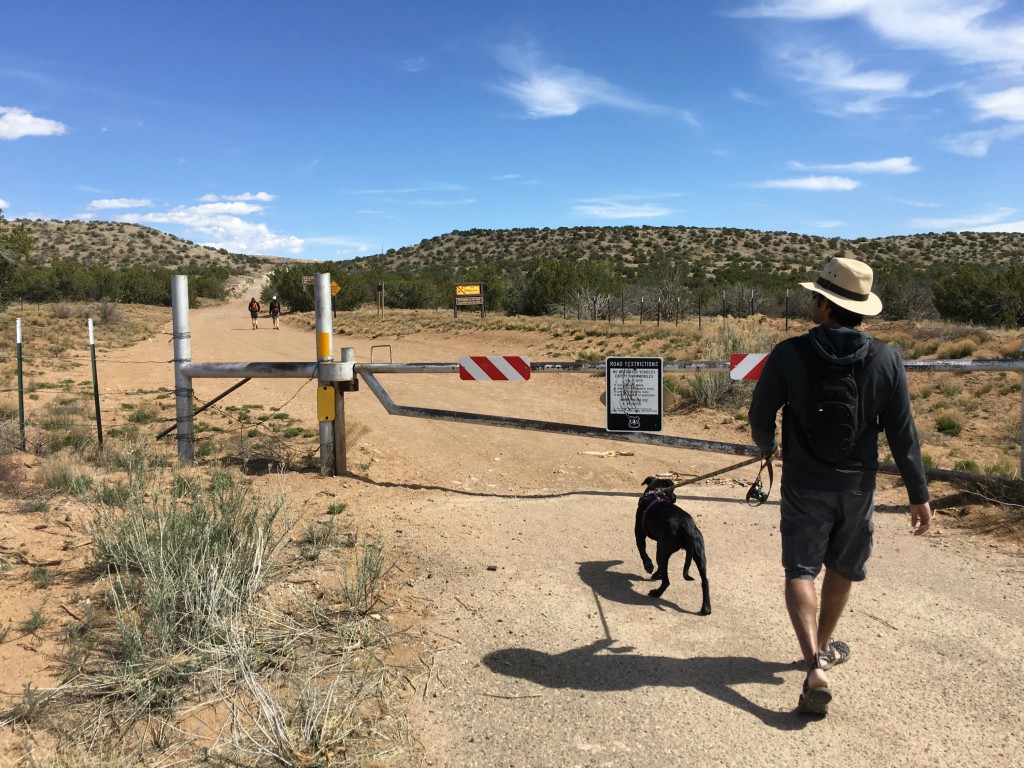 We parked and hiked down a paved road until we hit a barricaded dirt road and turned down on it. There was only one other couple around and quite a bit ahead of us down the trail, so we actually let Monkey off-leash for a bit. As a recovering stray, she doesn't go too far away from us and is slowly earning our trust.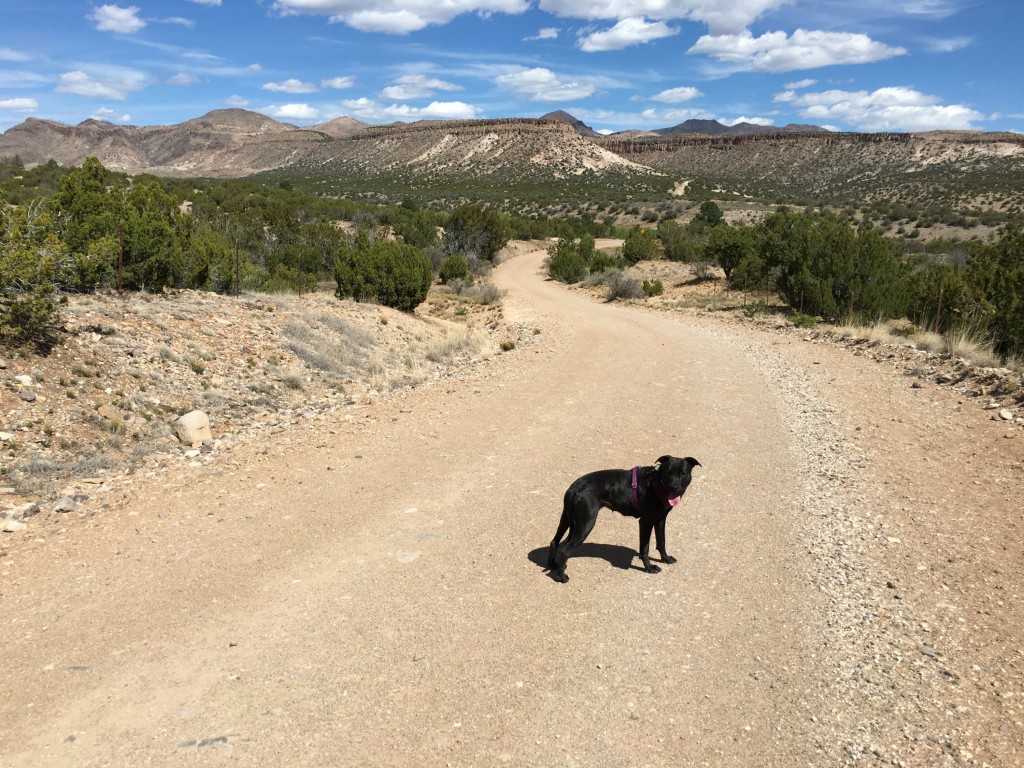 We hiked this route until we got to a dried-up river, which seems to be a pretty common occurrence in New Mexico given the climate. The weather was absolutely perfect – sunny and 70s. From here, we moved on from Albuquerque and drove to our next destination: Santa Fe, which we quickly discovered had plenty of awesome hiking spots of its own!