December greetings from warm and sunny Tucson, Arizona!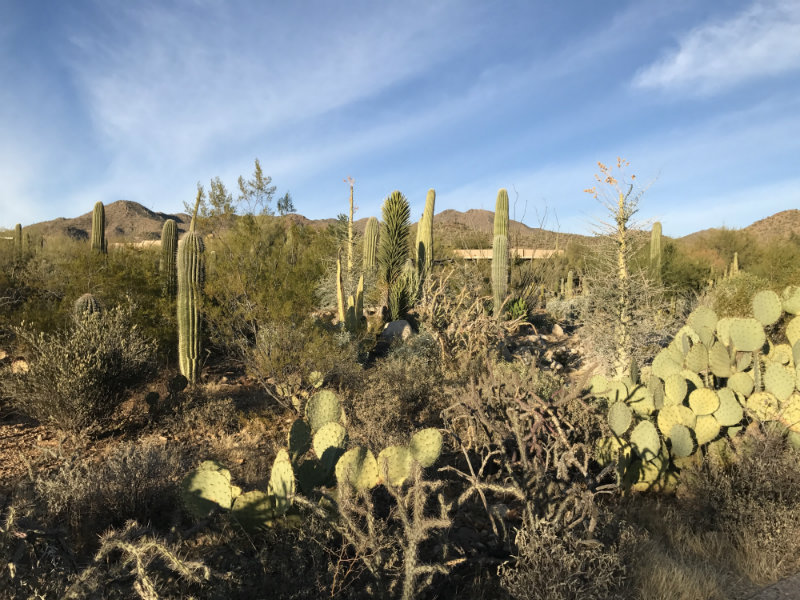 Month #5 has been a continuation of our journey in the West and Southwest, and I'm definitely still loving the region. We finished up our stay in Salt Lake City, spent a couple weeks in Moab, and a couple days at the Grand Canyon before showing up here.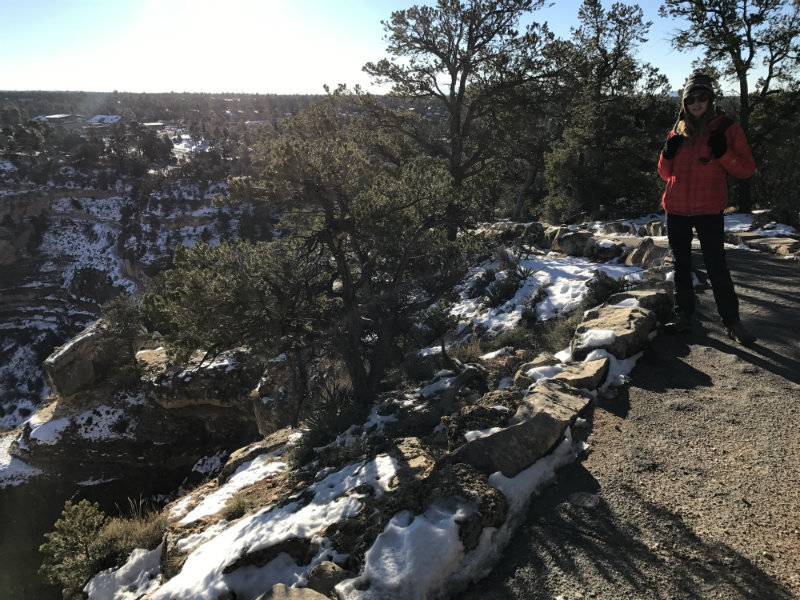 We had to adjust our plans a bit due to cold and single-digit temperatures. Being in Tucson right now wasn't the original plan, but I'm loving the 70-80-degrees and sunshine, so the switch-up was a success. These "snowbirds" really know how to live life right.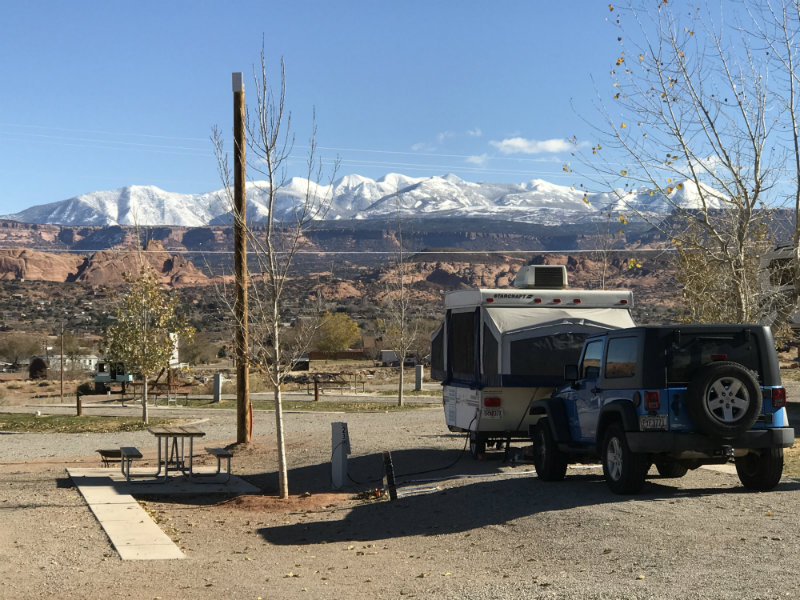 Another interesting development is that we bought a GoPro as a holiday gift to ourselves. So we've been experimenting with the different mounts and putting it on our heads, chests, windshield, and even the dog to capture videos of our adventures. I even wore it on a horse!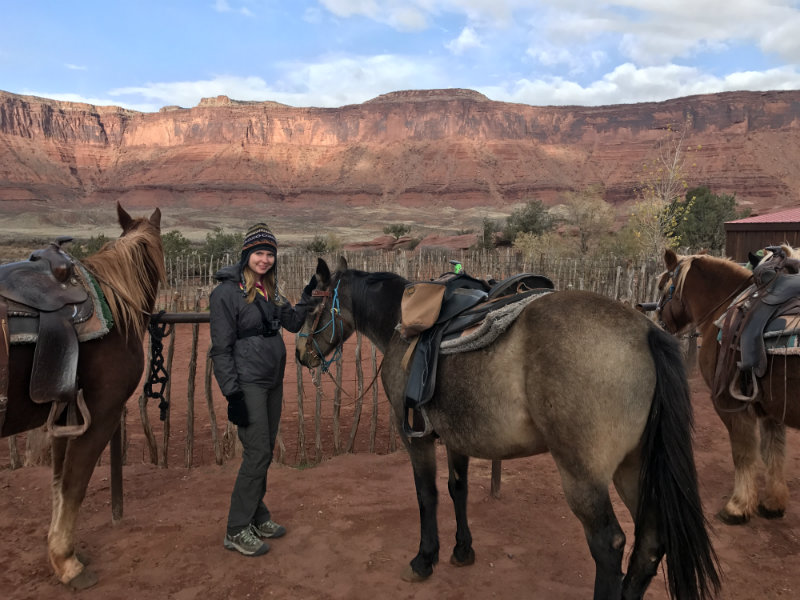 Places We've Been: Month #5
Here's a quick rundown of how those places played out.
Moab, Utah: Home on the Road #24
Highlights: The otherworldly arches at Arches National Park and canyons at Canyonlands, horseback riding on Sassy (and she was!), mountain biking on the Bar M trails, slacklining festival on Thanksgiving, great campground Wi-Fi and scenery, nice community rec center in town to lift weights and swim laps, scenic winery next to a western film museum, Corona Arch as an uncrowded alternative to Delicate Arch, small-town Christmas festival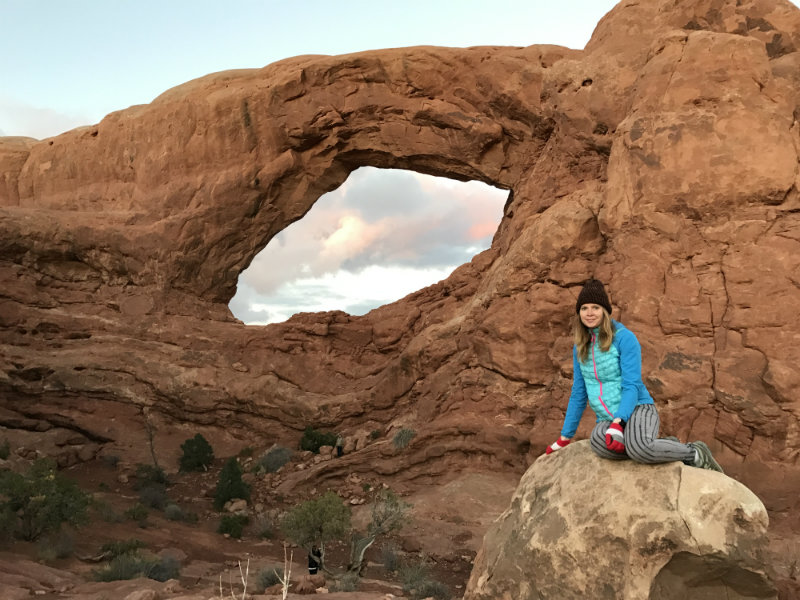 Lowlights: Restaurants are way too busy, and un-fun, mediocre local brewery, consistently cold nights in the 20s, hilly bike trails too hard to bike with Monkey's trailer, getting a flat jeep tire on the side of the road
Grand Canyon, Arizona: Home on the Road #25
Highlights: Dog-friendly hiking trails around the rim, shopping for family Christmas gifts and finally finding some, a weekend that didn't up feeling as cold as we expected, beautiful art gallery at Kolb Studio
Lowlights: Very icy sidewalks and trails that made hiking with Monkey really hard, being underwhelmed by the Grand Canyon (who'da thought that was possible?!) because of all the other amazing canyons we've been seeing
Tucson, Arizona: Home on the Road #26
Highlights: The amazing Saguaro cactus(!!!), Arizona Sonora Desert Museum that we could have spent several days at, private campground bathrooms (no sharing!), salsa dancing class for a different kind of Friday night out even though it was HARD, great bike trail right behind our campground, bringing home a little cactus to decorate the camper, discovering Govinda's Vegetarian Restaurant, days warm enough to do yoga and work outside (or until my laptop overheats and powers down)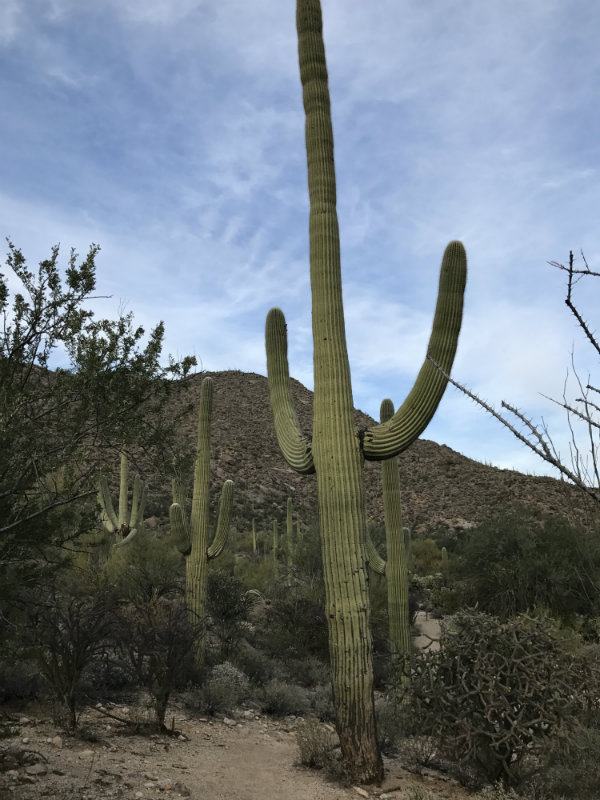 Lowlights: Many parks (including Saguaro National Park) not being dog-friendly for hikes, crowded campground with sketchy WiFi, Monkey getting cacti stuck in her paws on trails
Random Ramblings: Month #5
In no particular order, these are some random thoughts that came to me over the course of month #5 on the road.
Moab was the first place that really made me question why we keep moving on and don't just stay put for a while. It's an outdoor lover's paradise in every sense of the word, and we would have been perfectly happy there for a while. In the end, the only reason we left after two weeks was because of the cold temperatures rolling in that would have made outdoor activities pretty miserable going forward.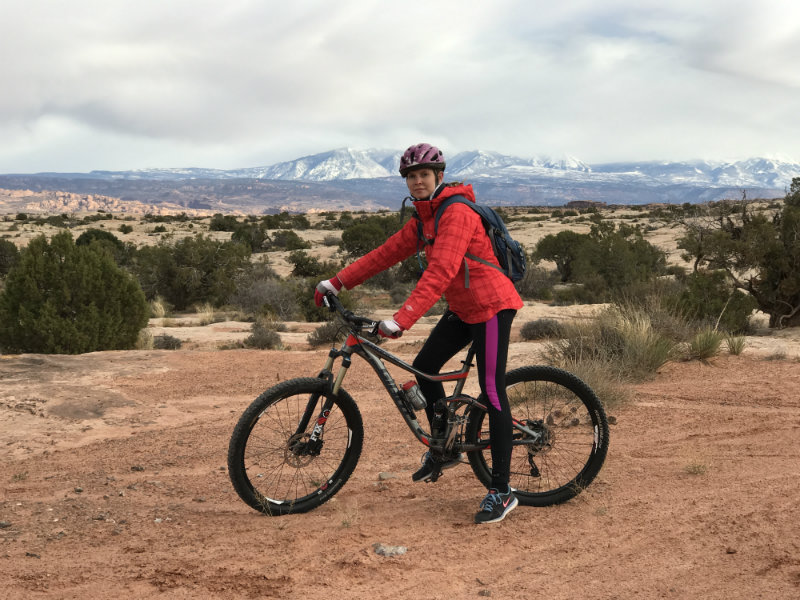 I have a t-shirt that's probably a decade old with Grover from Sesame Street on it that says, "Anywhere I am is here. Anywhere I'm not is there. I still wear this shirt occasionally and it reminds me of the old saying that wherever you go, there you are. No matter how what city or state we're in or how long we've traveled, the same things still make me happy, annoyed, anxious, excited, frustrated, etc. Many years ago, I saw a shrink (hey, Tony Soprano did it, so why can't I?). At that time in my life, all I wanted to do was move far away and start over. I wanted to get out of my rut, leave everything behind, and find out if the grass was greener somewhere else. I remember said shrink telling me some version of "wherever you go, there you are." He suggested that I'd still have the same personality/issues when I woke up to different scenery. It all sounds pretty obvious when I think of it now, but it was a novel idea that had never occurred to me back then. And it still rings true today.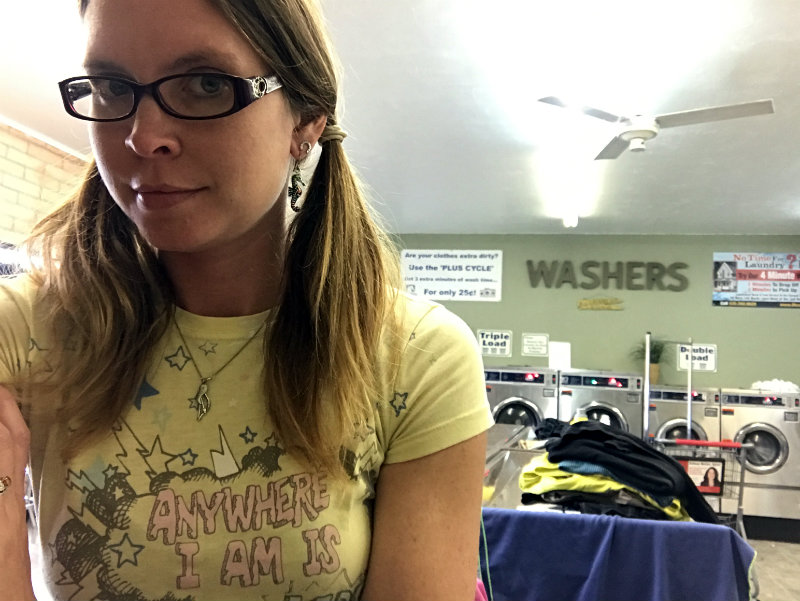 Division of labor makes camper chores manageable, and yes there are camper chores! Fortunately, we are both reasonable people who understand what sharing responsibilities means. For example, I take care of putting together (i.e. not cooking) breakfast and lunch, while my husband cooks dinner. He does the grocery shopping, and I do the laundry. And we take turns with doing dishes and dog walks. This goes for travel research too. He's better at big-picture planning, and I'm better at figuring out daily details. So we tend to stick to what we're each good at to avoid duplicating efforts and getting at each other's throats. Been working pretty well for 5 months!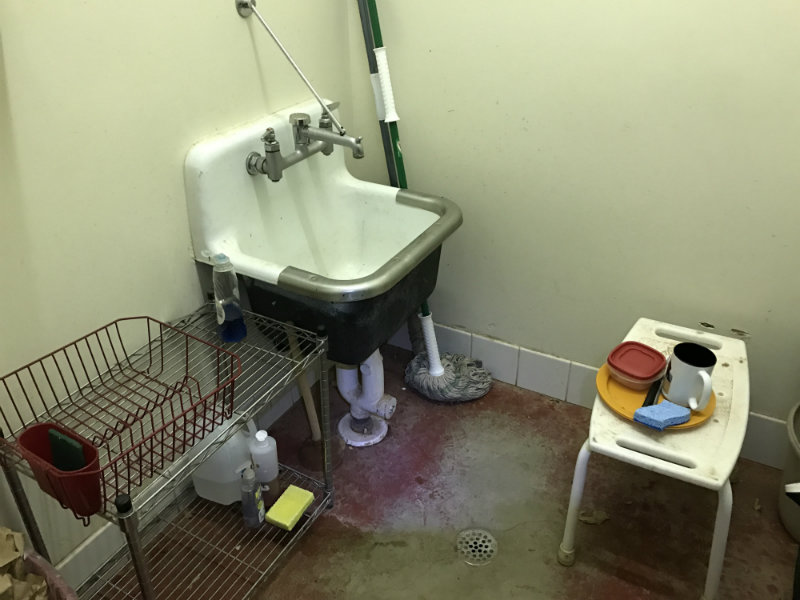 Constantly looking for things to do is exhausting, but it does keep us on our toes. Ultimately, I keep coming down to the same research topics no matter where we are, which reiterates the point that wherever you go, there you are. Here are some of the things on that never-ending research list: hiking trails, yoga, comedy shows, local theater, bar trivia, breweries/wineries/distilleries, community rec center, dance classes, festivals, dog parks, cafes to work at, driving range, bike trails, fun neighborhoods, concerts.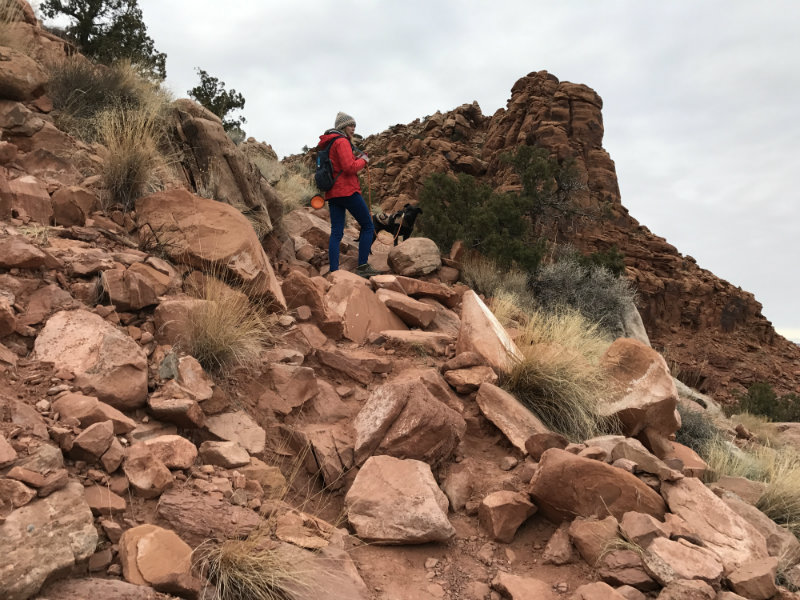 I really thought I'd have more free time while traveling like this but I really don't. Between 50+ hour work weeks and squeezing in time to explore new places, there's really nothing left. At the end of the day, I'm exhausted and just want to zone out watch The Sopranos in bed. Times that I draw in my sketchbook, do personal writing (like this) that's not for money, and play guitar are few and far between. I thought I'd be trying to learn more new songs on guitar by now, but I'm stuck on the same old ones and not getting any better.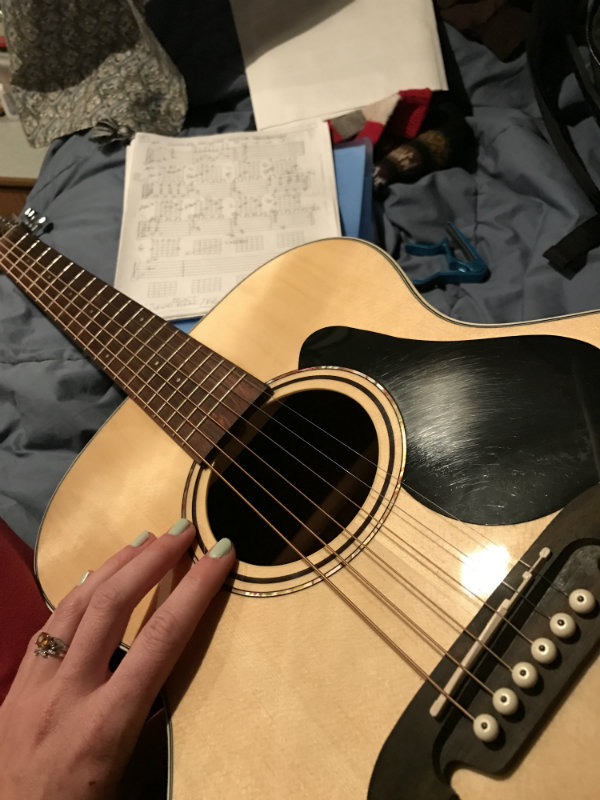 I prefer non-standard holidays to tradition. We celebrated Thanksgiving by going to a slacklining festival across a canyon in Moab. Admittedly, it would have been nice to see my parents and grandma back in Illinois. But doing the same thing every year out of nostalgia or sentimentality doesn't appeal to me, and unfortunately, that's what traditional holidays are all about for most people.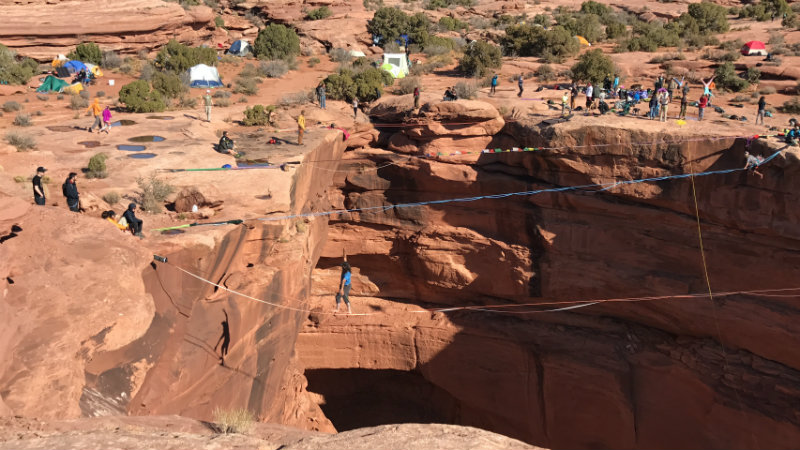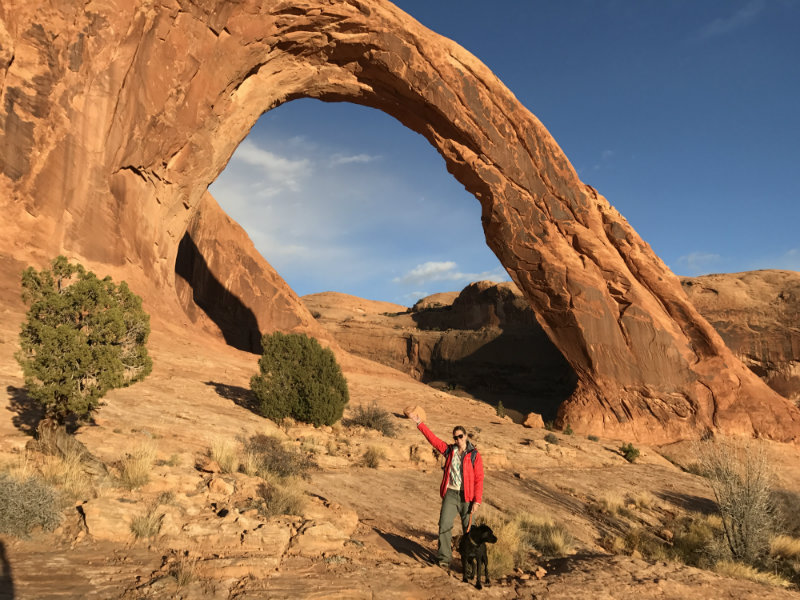 Monkey did great in a totally free-range, open-play environment the last time we "practice boarded" her in Moab. I think she'll do great at the pet resort in Phoenix while we're back in Illinois for Christmas. It'll be weird without her, but I'm feeling much more confident about leaving her for five days.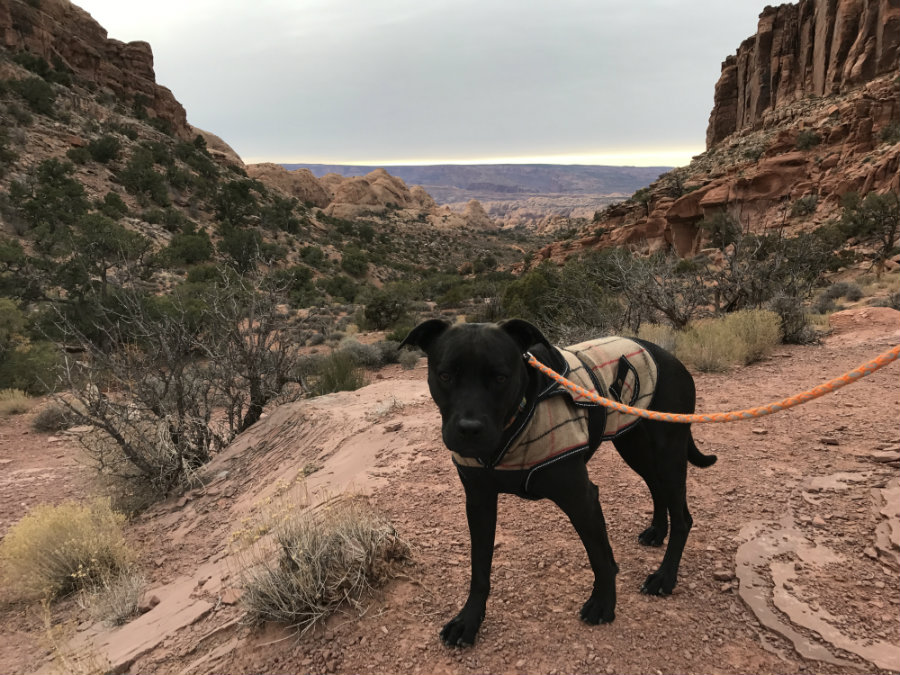 We've run into a few more campgrounds with breed restrictions. I'm looking at you, Las Vegas. I won't get on a soapbox for very long, but these pit bull bans are absolutely ridiculous and unfounded. I wouldn't want to give my money to these types of discriminatory business owners even if they'd take it.
The dry weather of the west makes my hair so much more manageable and easy to take care of. No more Midwest/East Coast-style frizzy tangles!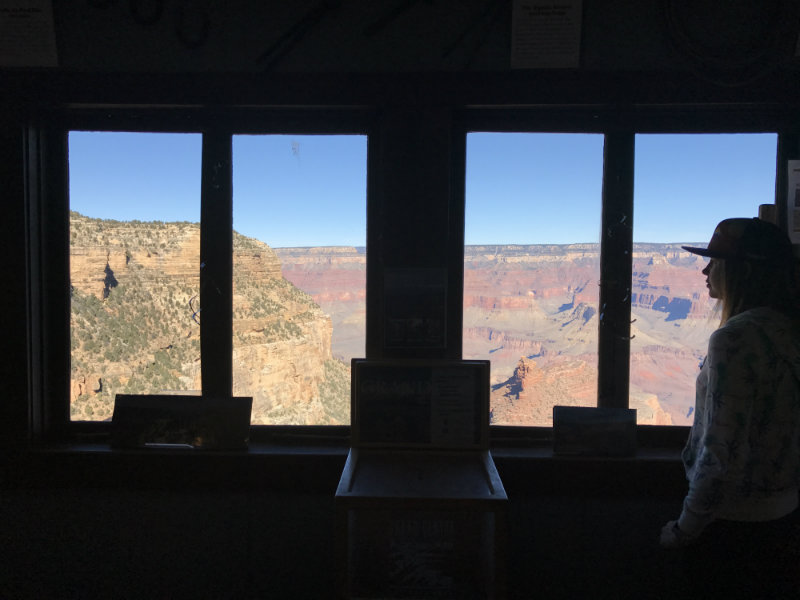 I had to repair a button on a shirt the other day and it made me how much I miss sewing and crafting in general. My sewing machine is sadly sitting in a storage unit in Atlanta collecting dust 🙁
I also realized I miss swimming laps. I'm not a great swimmer by any means, but it's great exercise and really helps relax my muscles and clear my head. I found community rec centers in both Salt Lake City and Moab with public lap swim hours and only a $6-7 daily fee. Also a great way to lift weights and work these noodle arms. I'll be looking for cheap rec centers like this in future places we go too.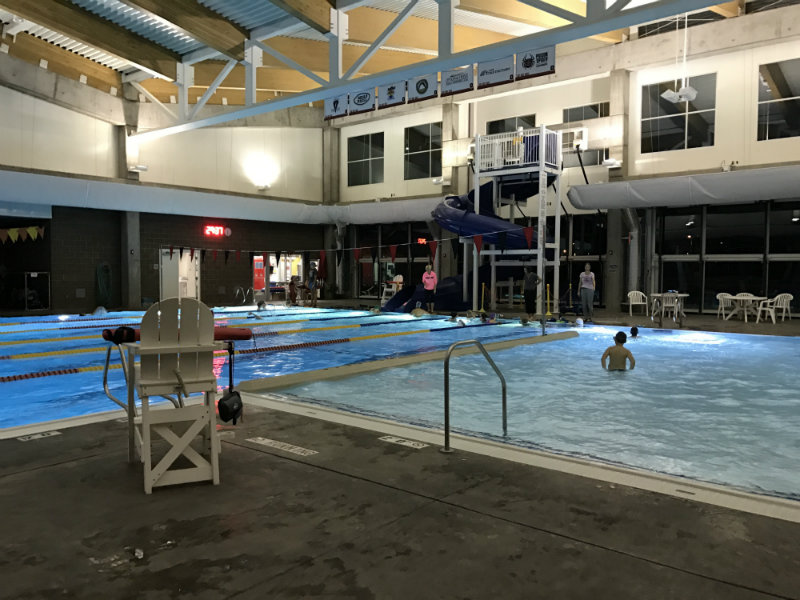 Looking Ahead to Month #6
Month #6 will be an interesting one because it's smack dab in the middle of holiday season. This will be a nice taste of what's it's like to be traveling full-time during a very busy and traditional time of year.
We'll be relocating to Phoenix soon for a short stay before flying out to Central Illinois to celebrate Christmas with my family. The plan for New Year's Eve is Las Vegas, so that should be a fun way to kick off 2017. And after that, on to California!
If you made it this far, congrats and thanks for reading! Although I've still only been getting around to it once a month, it's still nice for me to take a moment to reflect upon where we've been and where I'm at personally in relation to that. Cheers!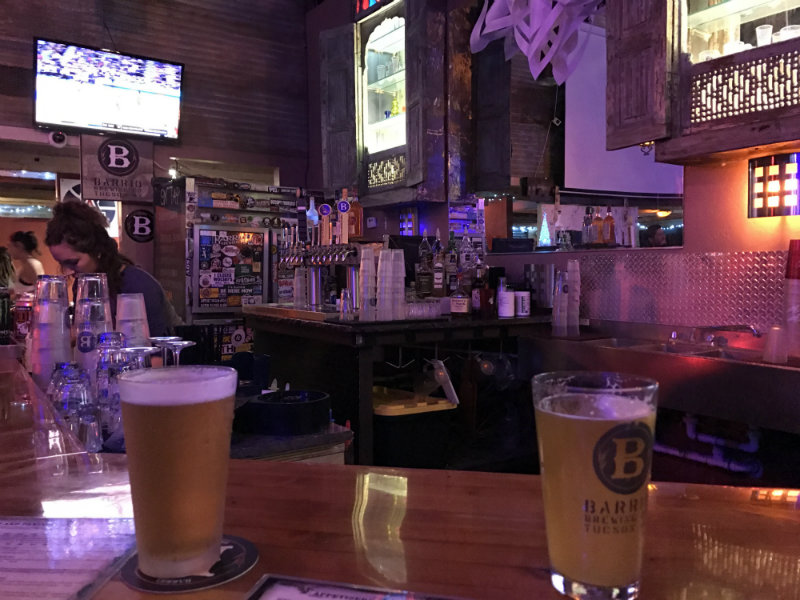 Related: