Today marks three months of life on the road…and finishing month #3 strong in this tiny camper home with the spouse and pup!
Unlike lots of other solo travelers and couples doing the full-time travel thing that I keep up with, my blog here is just a hobby and a personal outlet. Although a monthly update is about all I can manage with my work my schedule, it's still something I'm holding myself accountable to on the 14th of each month. And BTW, work is going great…never a dull moment!
Places We've Been: Month #3
Month #3 marked a huge transition for this camper journey and a big move from the east to the west. After spending time just along the East Coast so far, we made a quick stop back where it all began (Atlanta) to swap out gear from the storage unit and put in some social visits. Now we've moved on to the West/Southwest and will be here for the foreseeable future!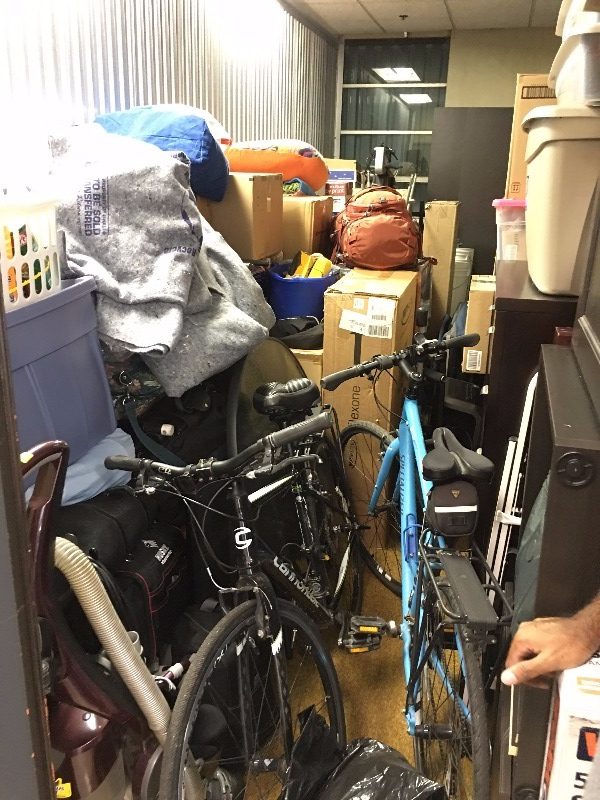 Here's a quick recap of this past month's batch of "homes on the road":
Charlotte, North Carolina: Home on the Road #14

Highlights: Last kayaking & SUPing of the season at Lake Wylie, discovering Lucky Dog Bark & Brew (off-leash dog park + craft beer bar!), campfire storytelling
Lowlights: Police shooting riots downtown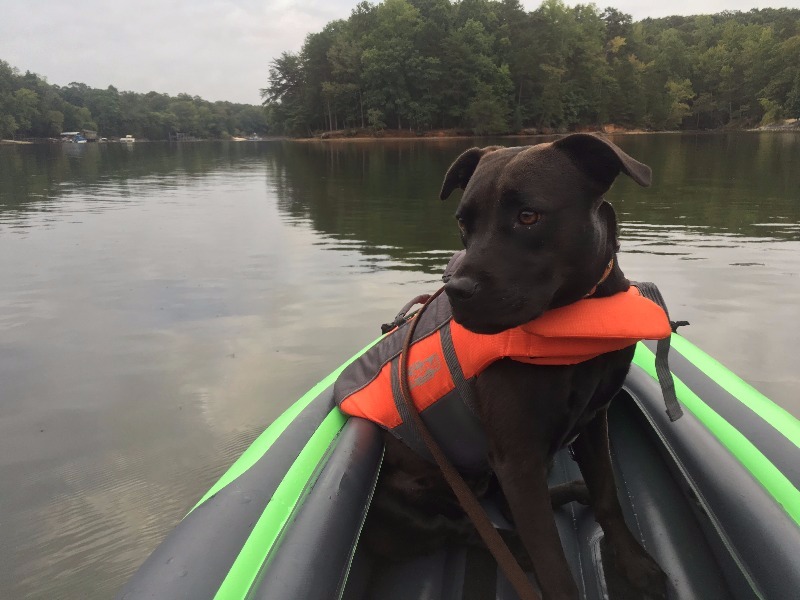 Atlanta, Georgia: Home on the Road #15

Highlights: Taco dinner & great conversation with my BFF, hiking up & camping at Stone Mountain, stocking up on Indian sweets for Navratri
Lowlights: Navigating all the excess stuff in our storage unit and wondering why we kept it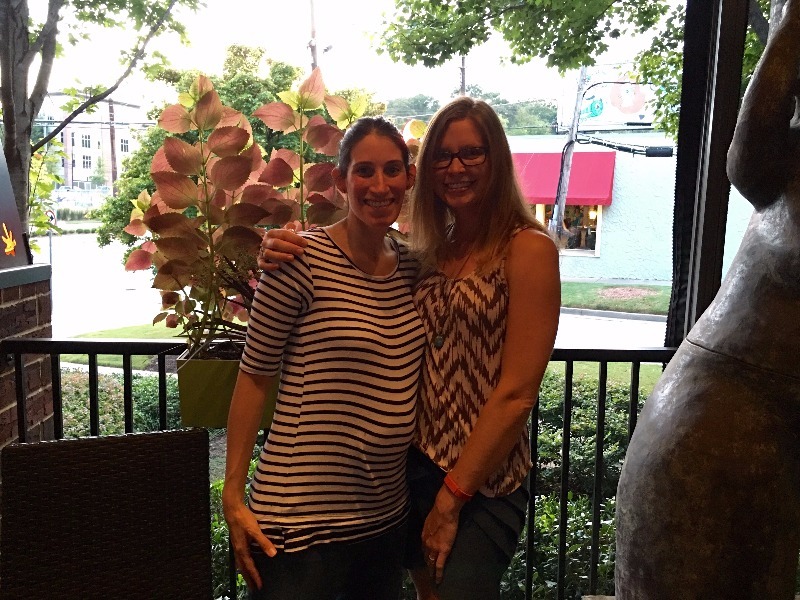 Morrilton, Arkansas & Amarillo, Texas: "Passing Through" Homes on the Road #16 & 17

Highlights: Hotel stays to treat ourselves after 8+ hours of driving per day, nice trail behind the Amarillo hotel, soup on the side of the road, free Wi-Fi and breakfast!
Lowlights: Getting nauseous trying to work on a laptop in the passenger seat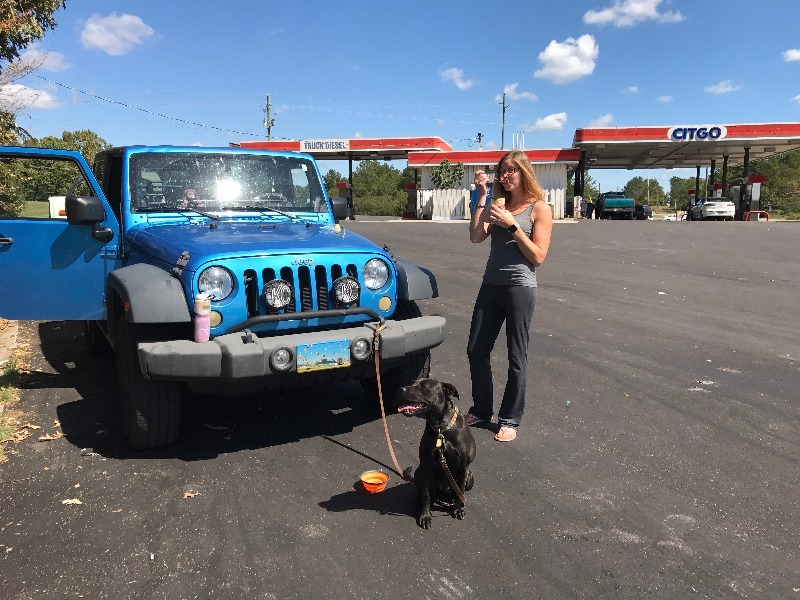 Albuquerque, New Mexico: Home on the Road #18

Highlights: Finally checked out the International Hot Air Balloon Fiesta, new alpaca sweater and hats, scenic dog park, started biking again – feels great to be back on a bike!
Lowlights: Weather prevented the balloons from launching on the one and only morning we had in ABQ, no dogs allowed at the festival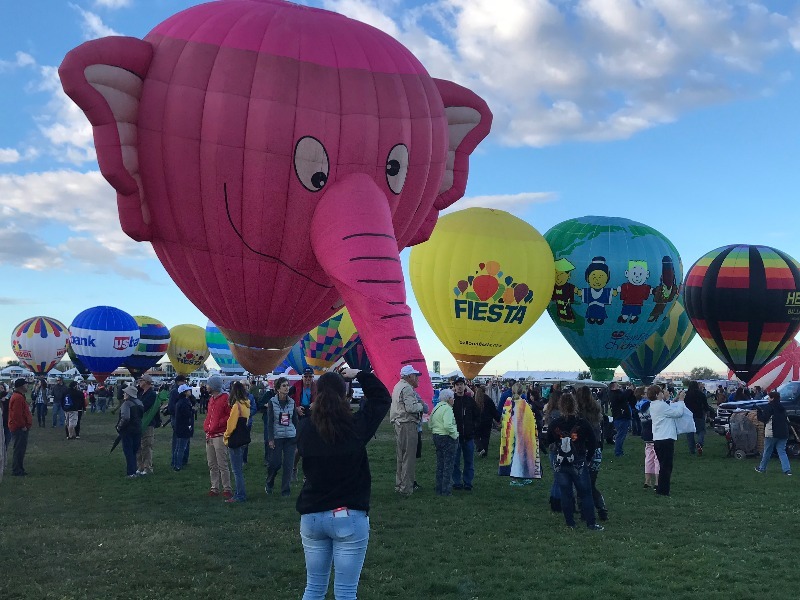 Cortez, Colorado: Home on the Road #19

Highlights: 2 weeks in one place, Mesa Verde, Canyons of the Ancients, Southwest hikes & landscapes, very comfortable town with pretty much everything I want, went to yoga and belly dancing (first ever!) classes, got a good haircut, fall festival in Dolores, boarded Monkey at doggie day care for the first time and that went ok
Lowlights: Low of 27-degrees at night with no good camper insulation, annoying locals, not many dog-friendly businesses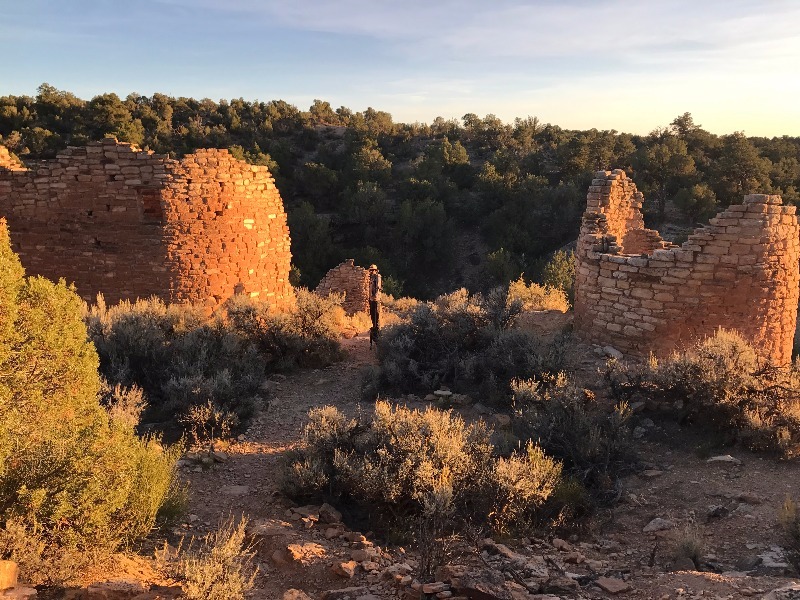 Realizations & Ramblings: Month #3
In no particular order, these are some random thoughts that came to me over the course of month #3 on the road.
The East Coast was nice but isn't long-term for me. I felt ready to leave it and head west.
Weather really affects my mood, motivation, and how I spend my days while living outdoors – Cortez has been full of sunshine 🙂
Clotheslines are incredibly useful in a campsite – especially if you're by a beach or doing water sports and trying to avoid a mildew infestation.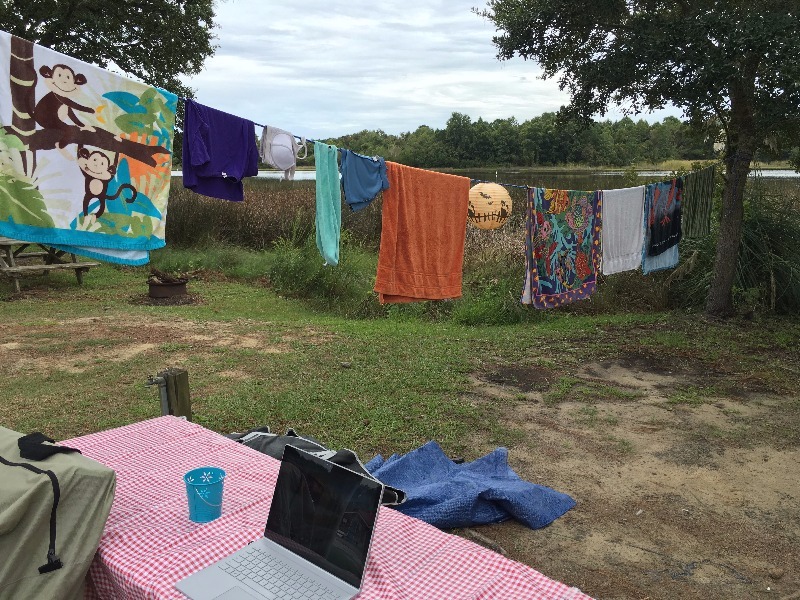 I love camping next to trails and have been trying to get into trail running, slowly but surely.
Despite all the new environments, I haven't really gotten sick on this trip so far. Yay! But my immune system gets run down every once in a while with symptoms of a headache and a sore throat. Fortunately, it's been going away within a day.
Bag salads with toppings and dressings are my favorite semi-healthy lunch.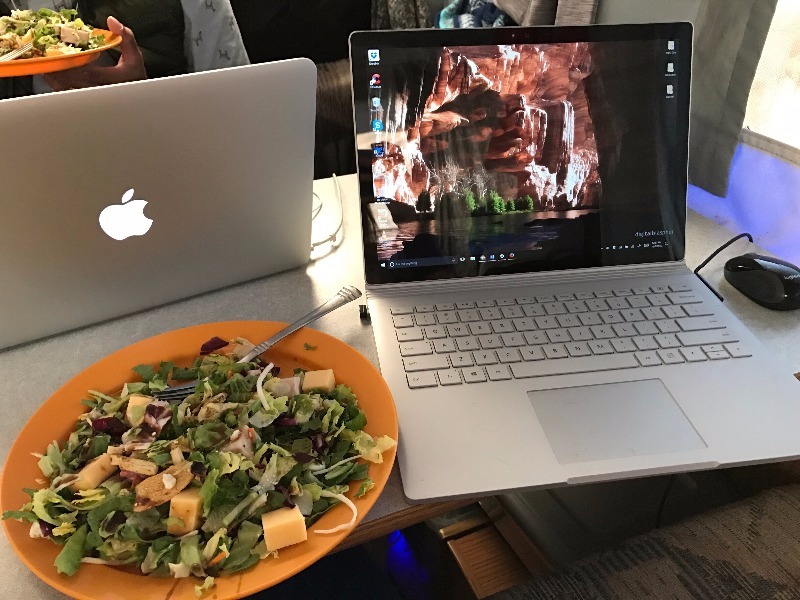 This lifestyle reinforces my lack of attachment to places.
The social interactions that every other travel blogger talks about being the "best part of travel" still mean very little to me. Random encounters bring me anxiety, annoyance, and disinterest. Perhaps it's a phase. Or maybe just me getting older and working/living remotely for so long. Either way, I'm cool with it. And I feel like someone needs to share the perspective of how introverted long-term travel can be just as fulfilling, if not more.
Hotel stays are a fun occasional treat – especially after long driving days.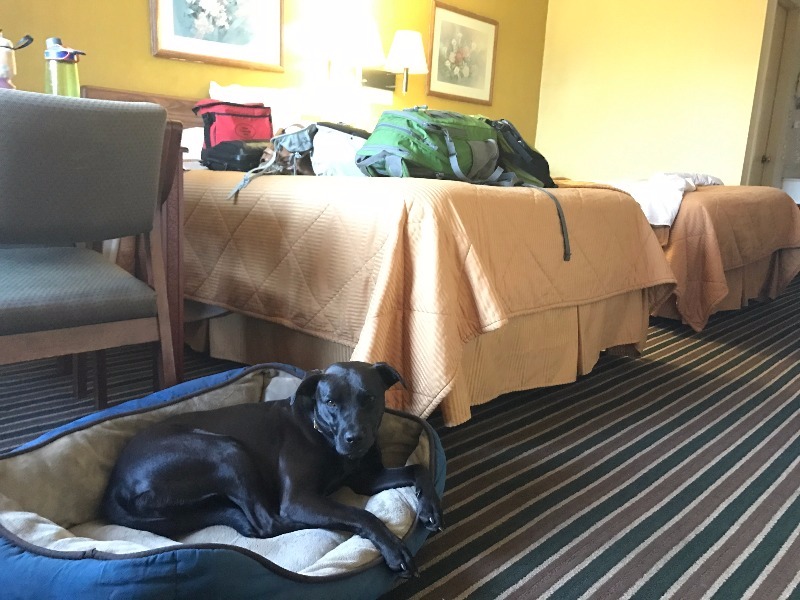 We played a fun storytelling game one night that was really fun. It goes like this: Tear up pieces of paper and on each one, write (a) characters, (b) characters' goals, and (c) an obstacle to characters' goals. Randomly draw one piece from each category pile. Grab a small notebook and Person #1 writes one page to start the story. Person #2 only gets to read the very last sentence of what Person #1 wrote and then keeps the story going with one more page. Go back and forth 3 times and then read your story aloud at the campfire. Our story involved a park ranger who dreamed of making the best grilled cheese sandwich ever but had debilitating social anxiety.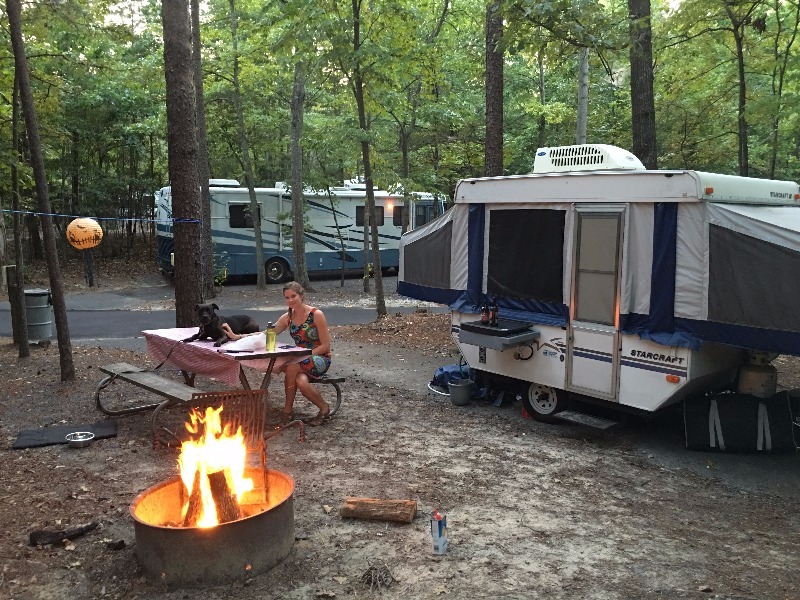 For the first time on this trip, we stayed somewhere more than a week: Cortez. We really need more than a week to get beyond the tourist highlights and get into a good work groove to discover local stuff. It's nice to get to a point of comfort in a new place where I can do normal things like get a haircut, go to a yoga class, and try belly dancing for the first time (hip scarves are hot).
Small decorations for fall make the camper feel more festive for the season.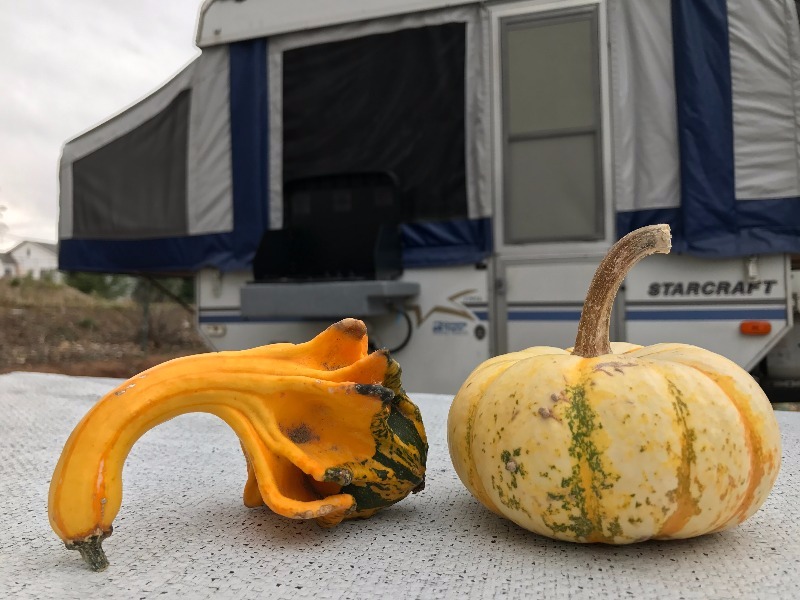 I enjoy the hassle-free lifestyle of small towns but the anonymity of larger cities.
Playing disc golf with a dog is impossible – never again!
I have no idea how to dress for fall. Living most of my life in Illinois, hot summer basically turned into cold winter before I had a chance to think about fall clothes. I went shopping for some layered outdoor wear, but I still struggle with what to put on myself when it's in the 60's. I'm open to advice on this one!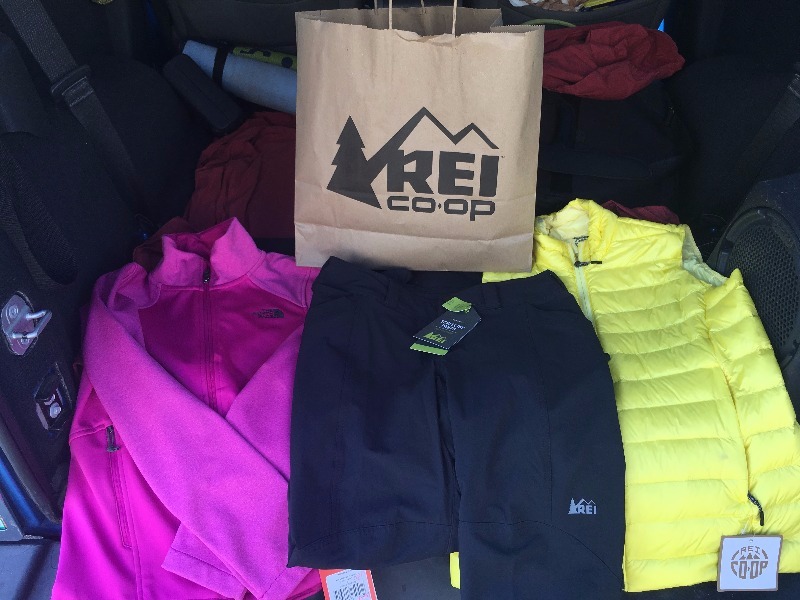 Desert landscapes make me feel peaceful.
Chief Surfs with Manatees, my Jeep, hit 88,888 miles (now over 91K) and is still going strong!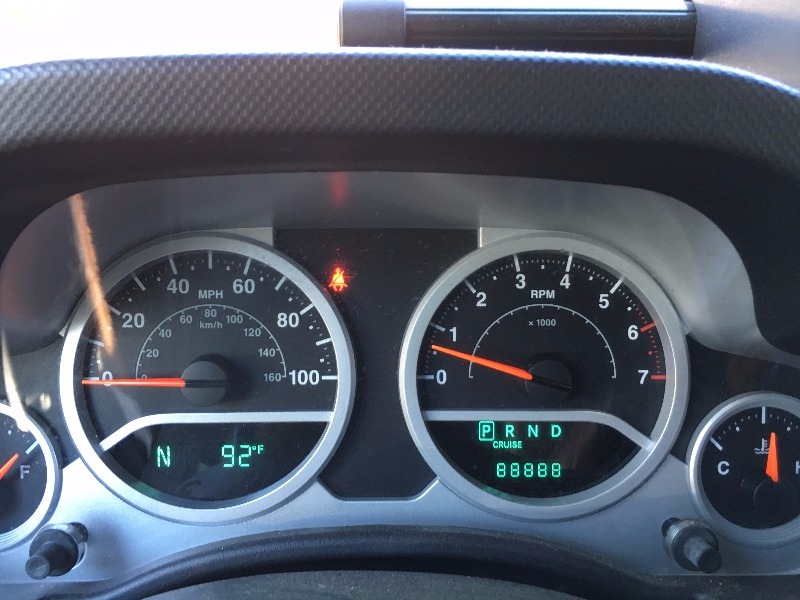 Looking Ahead to Month #4
Month #4 will continue our exploration of the West in Colorado and Utah. We're skipping the familiar parts of Colorado that we already know and sticking to the southwestern part of the state between Cortez and Grand Junction.
Other than an epic canyoneering trip in Zion a few years ago, Utah will be totally new to me. So I'm definitely looking forward to checking out Salt Lake City, Moab, Arches, and all the amazing landscapes here. I recently upgraded my iPhone to the 7+ so I'm also planning to snap some awesome photos to share!
A quick look at the calendar tells me that Halloween is also coming up, which is my favorite holiday of all time. So we're planning to celebrate with a pumpkin patch visit, perhaps some cheap & easy costumes, and plenty of pumpkin-flavored desserts and beer!
Thanks for following our adventures and definitely looking forward to what month #4 brings!
Related: