Howdy. It's the 14th of the month and you know what that means…blog time!
As of today, it's been 10 months of camper life. Lots of things are happening, and lots of other things are becoming clearer with more time on the road.
A while back, I went on a frenzy of following other full-time campers' blogs and got obsessed with virtually relating to others living a similar lifestyle. But now it's newsfeed overload to the point of making life on the road feel way too ordinary and uninteresting. Pretty much everyone says the same cliche things and comes to the same lame and nostalgic conclusions. My perspective feels different, and I can no longer relate. I haven't exactly figured out why or how to put it in words. So for now, I'm another cog in the wheel. Let's keep turning the wheel 'til I figure it out.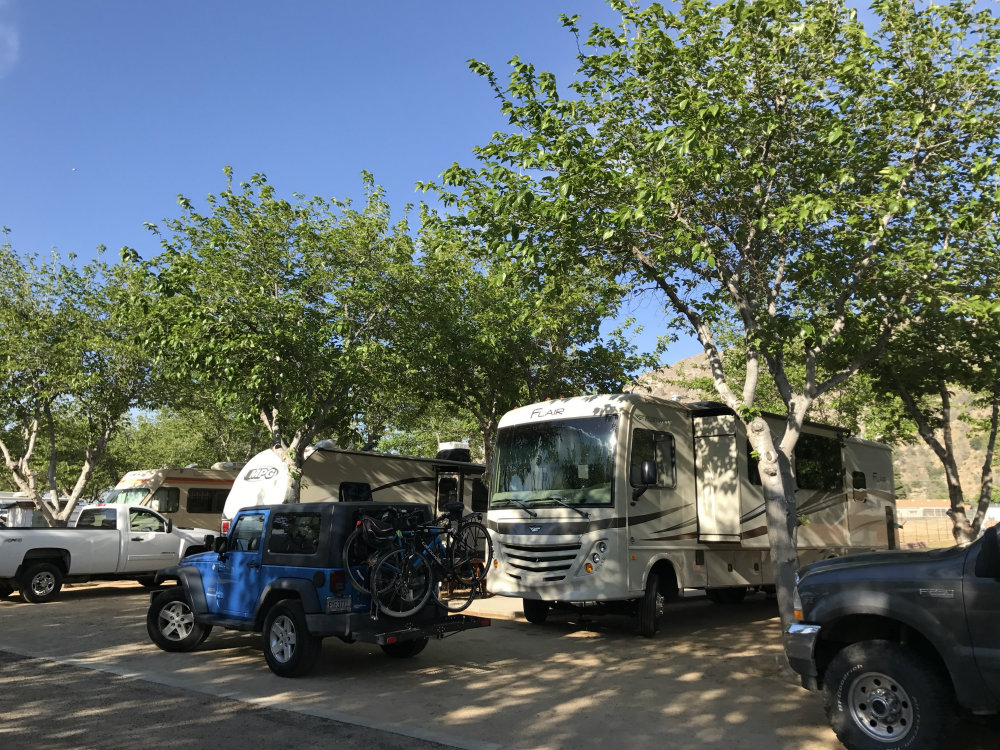 Places We Were: Month #9
Last month began by wrapping up our time in Santa Barbara, which has still been one of my very favorite places of the entire trip. I loved the size of the town…not overwhelming but still plenty of stuff to do. The weather rocked and the area offered so many of the things that I love to do on a regular basis: kayaking, hiking, biking, beach, museums, breweries, vineyards, etc. If it weren't so damn expensive to live in a place like that, I could totally plop down in SB for a while. But maybe that's not a deal breaker after all, so who knows.
Then we moved onto Lake Isabella, which started out as a total bust. We couldn't access the Sequoia National Forest because of snowed in roads, which was basically the whole point of moving here. Kayaking was also a bust, and the tiny towns of a couple thousand people each offered little-to-nothing to do. But after wallowing in some self-pity, we made the most of it and embraced the dramatic scenery in full-force.
Finally, we moved to Oceano, California in the San Luis Obispo area. This stay is still in progress, and while the initial reaction was not so great, this area is really starting to grow on me. The campground itself is claustrophobic and overpriced. But we're right next to the sand dunes with the ocean on the other side, there are fresh farm stands on non-trafficy roads, and lots of local theater stuff nearby.
---
Here's a quick recap of this past month's batch of "homes on the road":
Santa Barbara, California: Home on the Road #37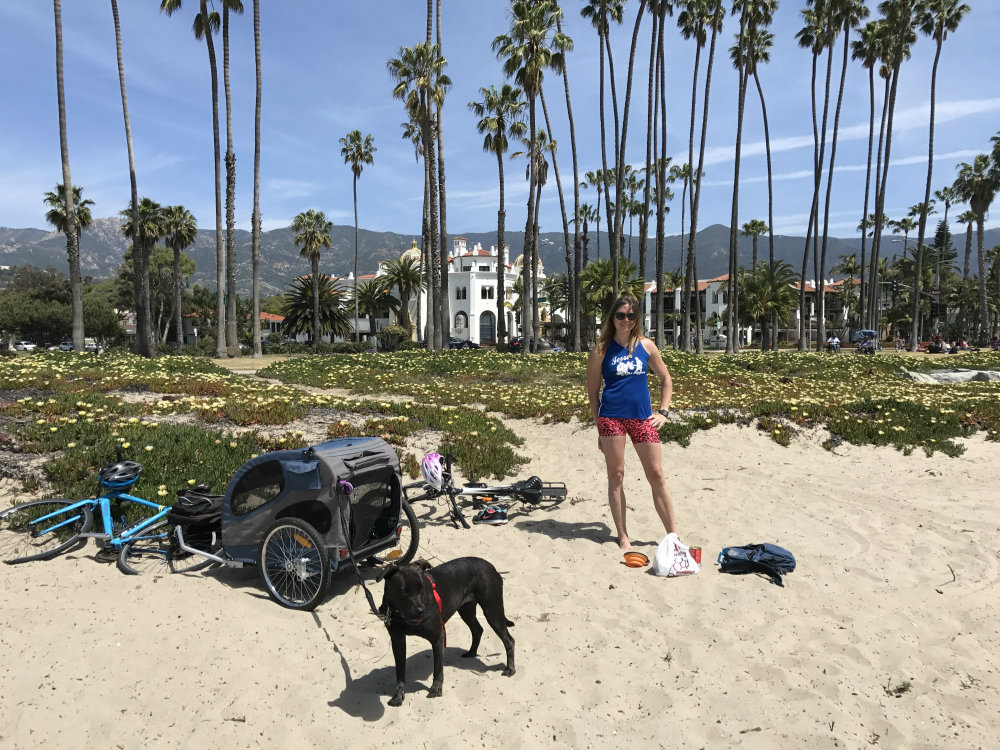 Highlights: Santa Ynez breweries nearby, cute Danish town of Solvang, getting an Easter visit from our friend and her baby in Illinois, visiting an ostrich farm, self-guided mission tour, biking to the beach, chill breweries, quirky shops, uncrowded hikes, incredible flowers and succulents
Lowlights: Camping 30+ minutes away from town, weird lake regulations that prohibited SUPing, campground laundry facilities broken & useless, loud and annoying Easter campground crowds
And now…some photos to go with those words: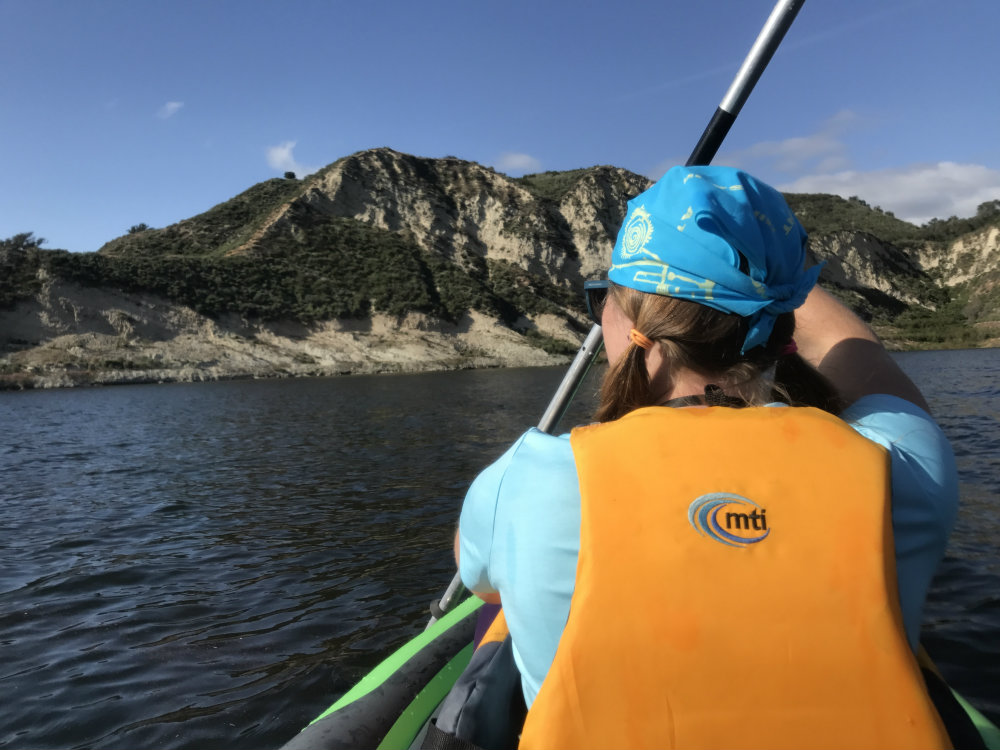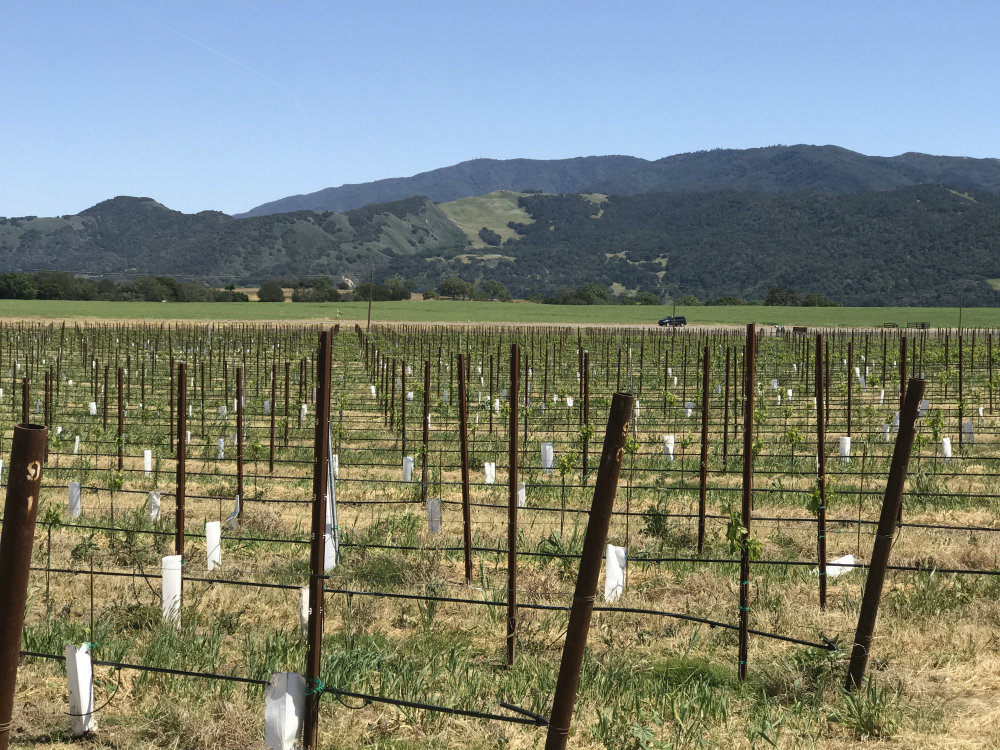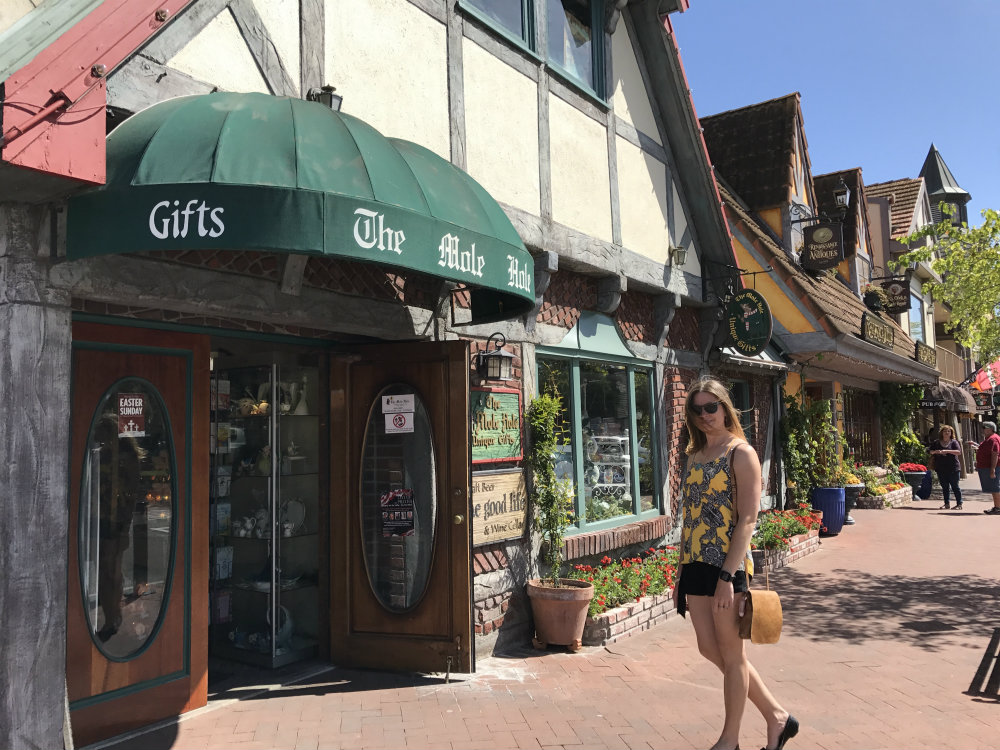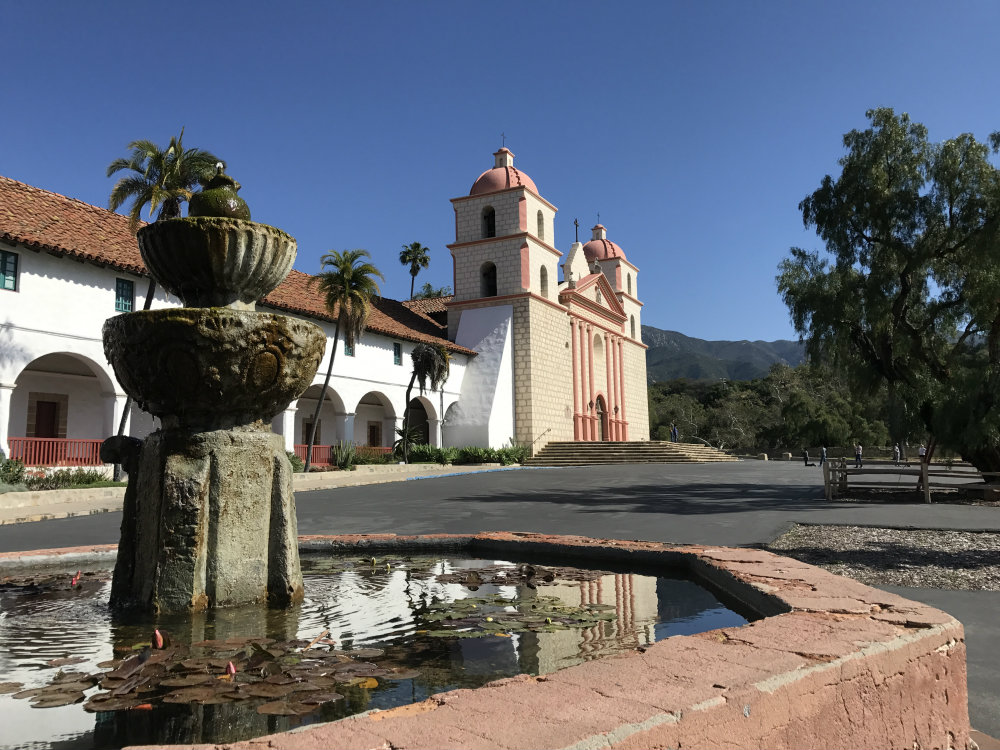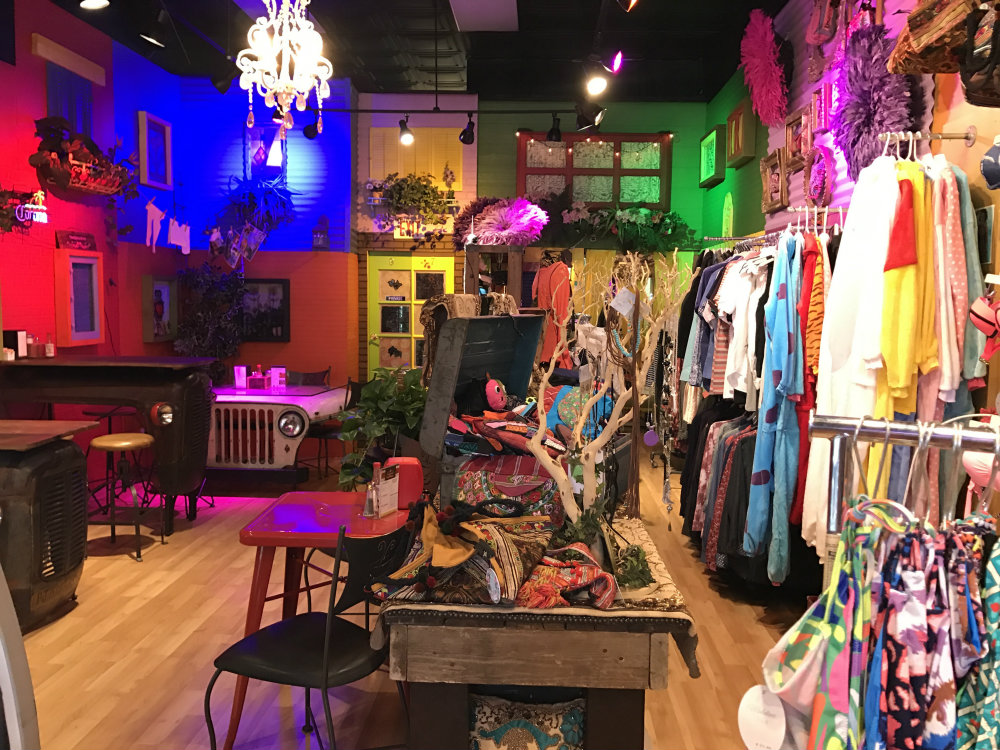 ---
Lake Isabella, California: Home on the Road #38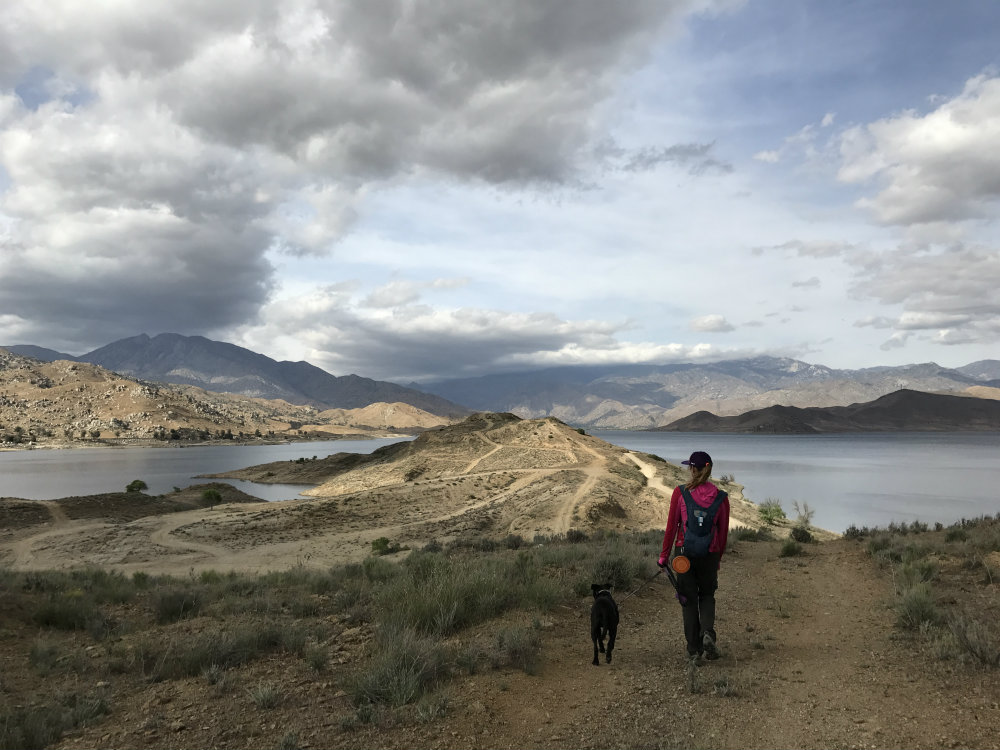 Highlights: Amazing scenery in every form, fast and free campground WiFi, getting to use the snowshoes that we've been toting around in the RV, driving a BOAT, beating (barely) my husband in golf on our first game on an actual course, the surprisingly well-preserved Silver City ghost town in Bodfish
Lowlights: Didn't get to see any sequoia trees, didn't get to kayak, small towns didn't have anything to do, realizing how badly out of biking shape I am on moderate hills, hikes that were ended abruptly due to impassable waters
Here are some of my favorite photos…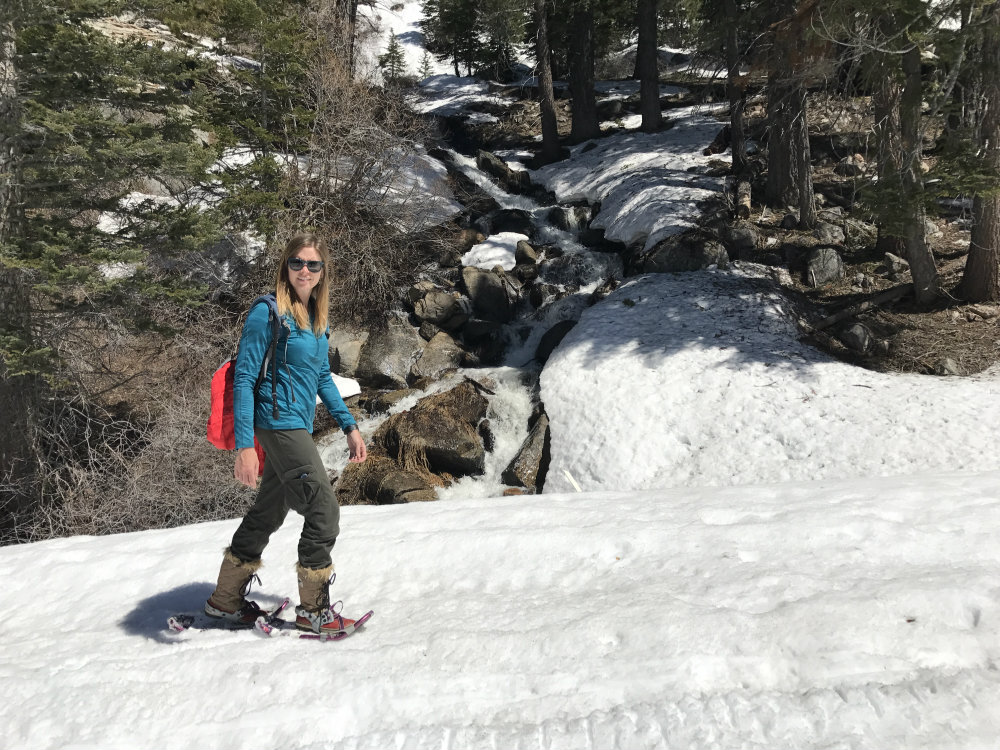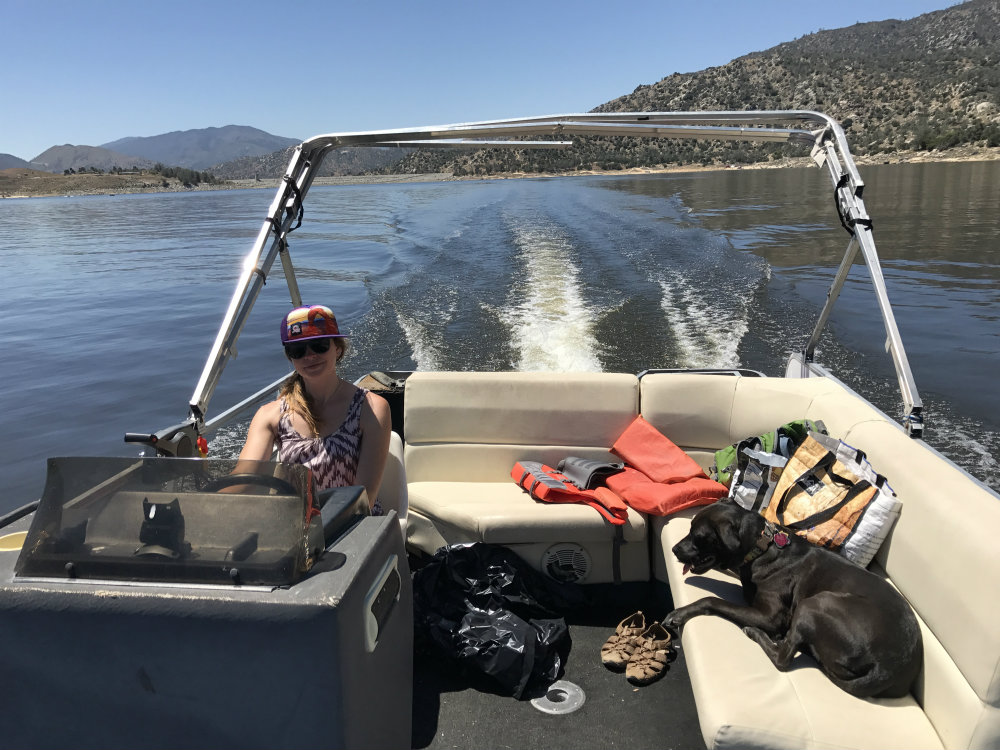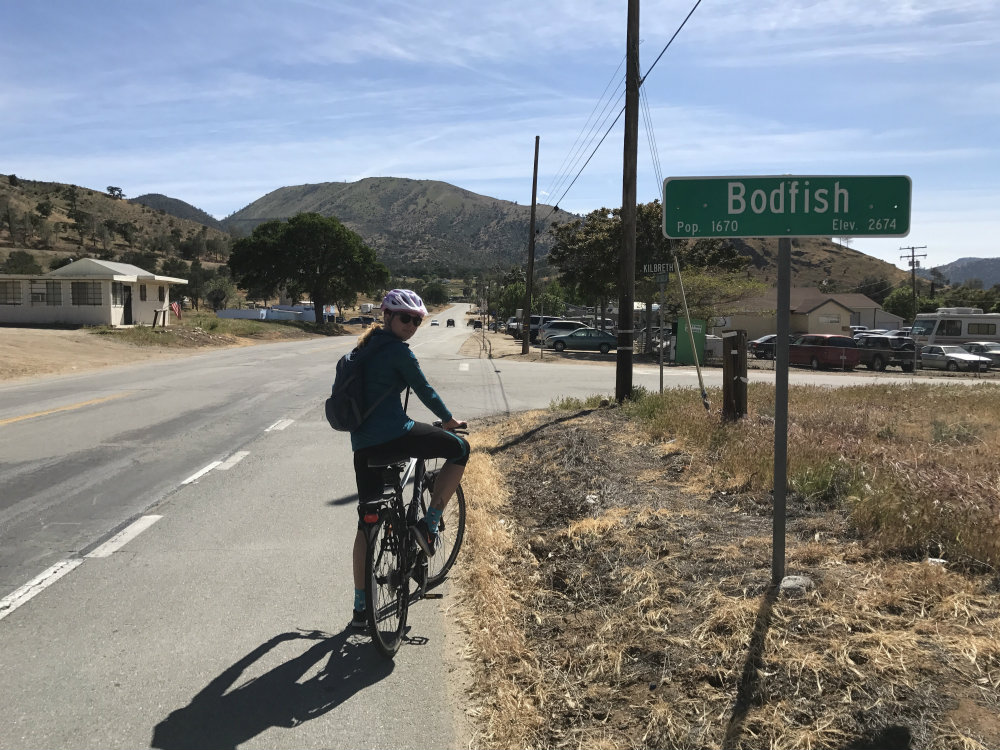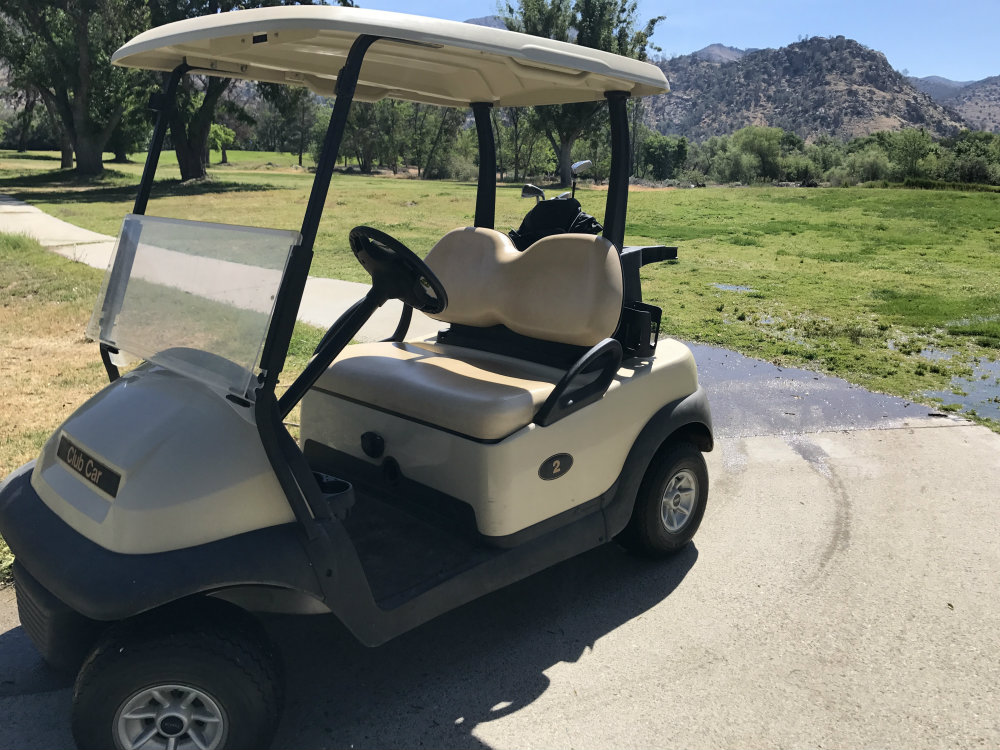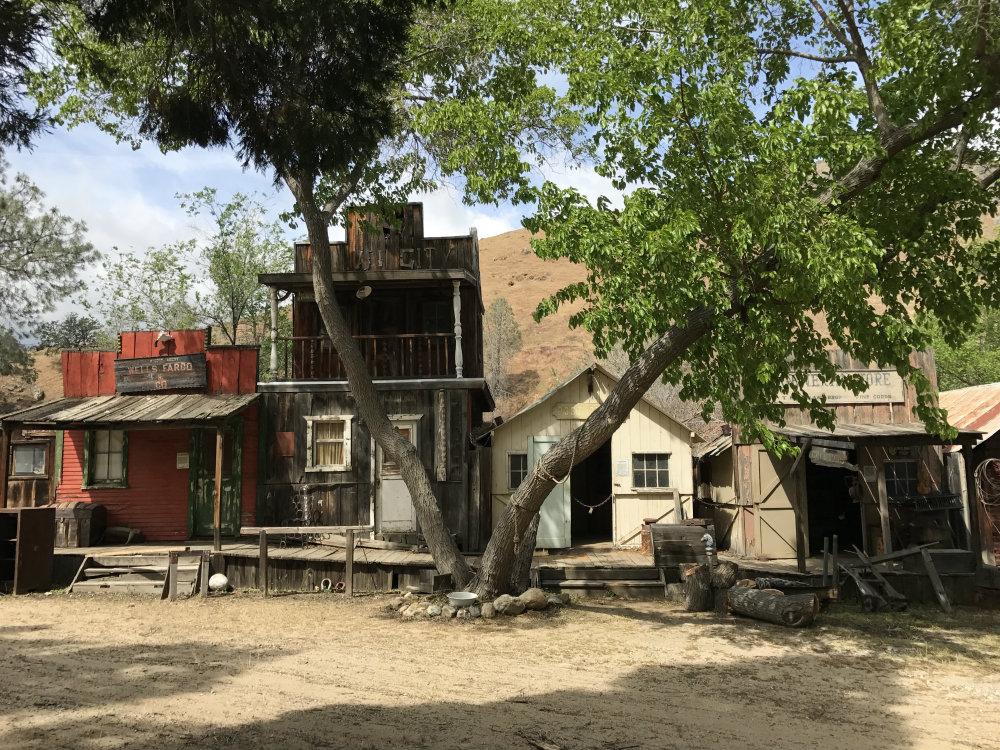 ---
Oceana, California: Home on the Road #39 (in progress)
Highlights: Sand dunes right behind our campground to play on, SLEDDING IN SAND, lots of local theater stuff nearby, Bishop's Peak hike, horseback riding on the beach (June was the most chill horse ever), wandering around San Luis Obsipo, our wedding anniversary is tomorrow!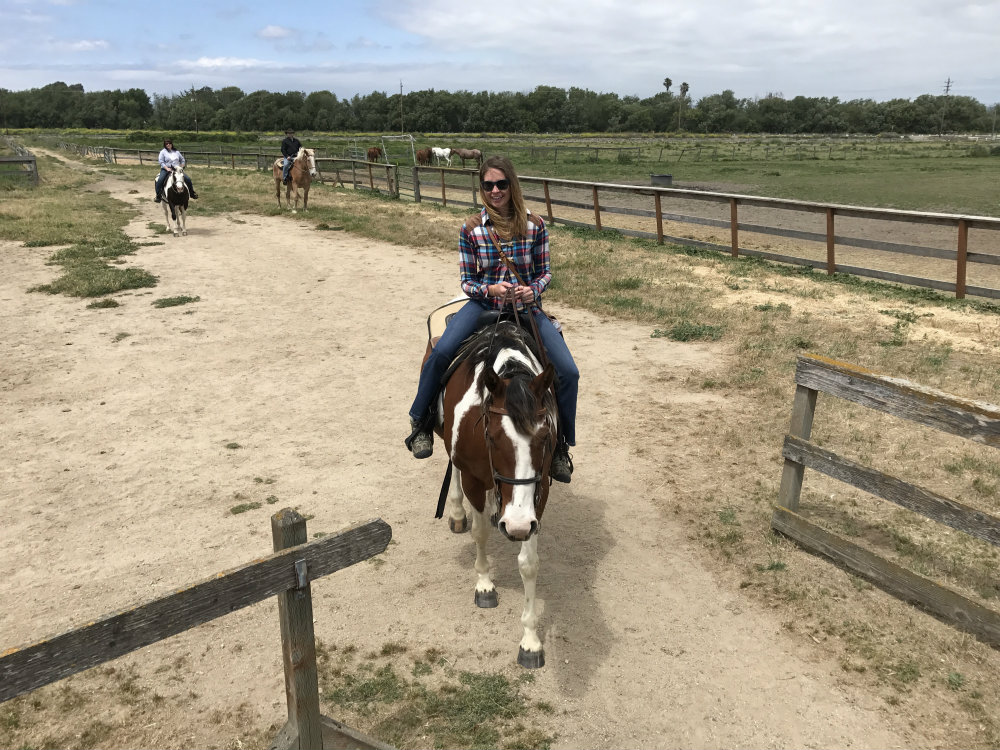 Lowlights: Probably THE most claustrophobic campground we've ever stayed in + the most expensive one = worst combination EVER, 20+ mile winds every day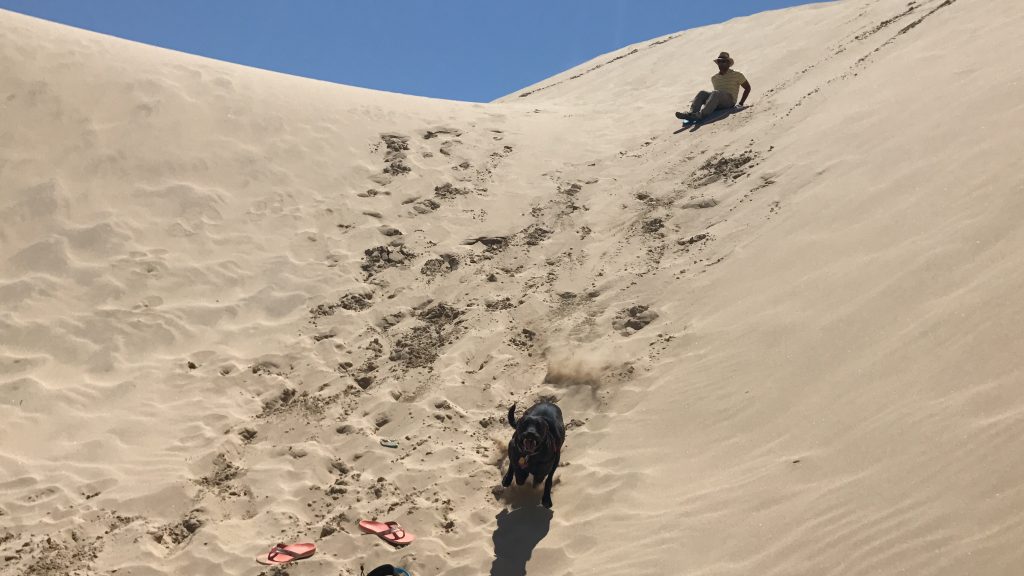 ---
Realizations & Ramblings from Month #9
In no particular order, these are some random thoughts that came to me during the past month on the road.
I'm sick of other campers. I feel like puking every time I read another full-time RVers blog about how "fun" it is to meet other people on the road. This will likely be the thing that drives me away from this lifestyle. Or maybe my niche is how to travel/RV full-time with an introverted/anti-social personality. But who'd read that, right?! Everyone wants to romanticize this lifestyle, and that goes against the grain. Still, I stand firm on my belief that there are many other (and better) benefits to travel besides meeting people (how about. trying new things, learning about yourself, disconnecting from the bullshit, or figuring out the type of place you'd be happy in someday?) To me, these things are far more valuable than mindless and repetitive chit-chat with annoying strangers I'll never see again. I'd welcome another scheduled meetup like we did in Yuma with Sara & Mike, but those positive encounters seem very few and far between. If it sounds like life on the road is making me jaded, that's because it is. However, jaded is part of my natural state of mind wherever I'm at. Hmmm maybe I should buy a piece of jade jewelry. That'd be pretty.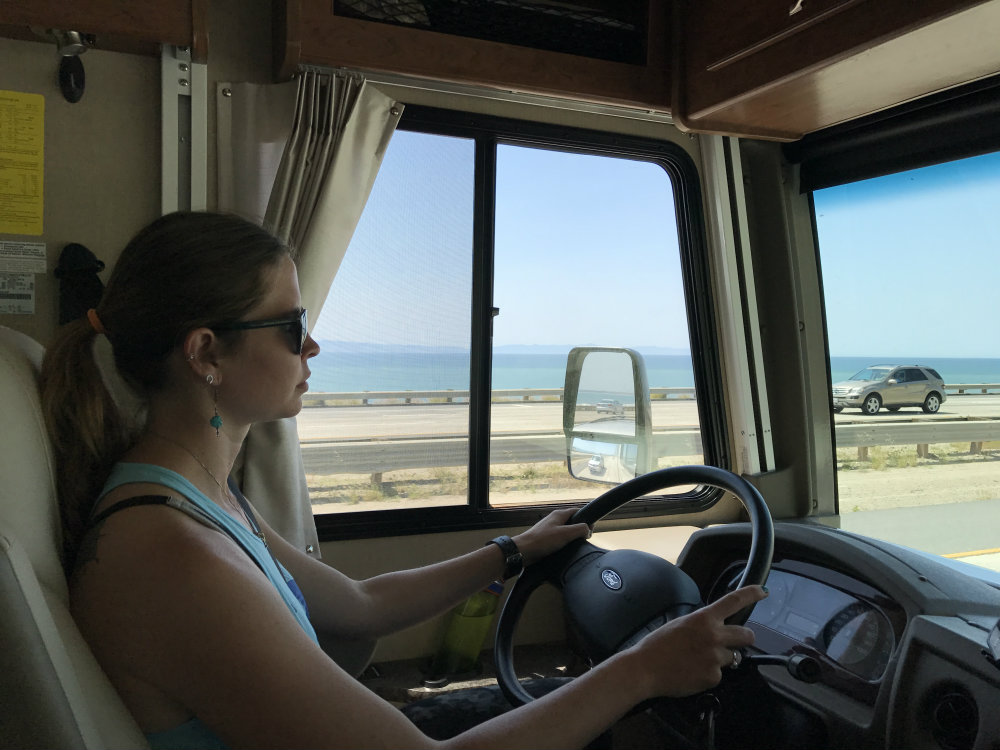 On that note, we are semi-seriously talking about buying a piece of property "somewhere" that's sorta kinda in the middle of nowhere to put the RV on it and get it all hooked up to water/electric/sewer. With a possible consideration of building our own house on it in the future. My husband is more gung-ho on this idea than I am because I get caught up in the logistics and commitment. But I'm still way interested in this idea over "giving up" and just getting a lame apartment in a suburb. The big question though is "where"?
I stumbled across a travel log that I wrote from a trip to Montana/Wyoming/South Dakota trip in April 2013. My writing was 100% better and more interesting. These days, I just rush through this blog to say I did it and to help myself remember things. It feels more like an obligation than a pleasure, which is sad and pathetic. I'm also so burnt out with writing 8-10 hours for work every day that I have nothing else interesting to say at the end of the day. Poor me, boo freaking hoo. Anyway, everything I read myself write these days is disappointing, and I should do better.
I'm learning about plants! I'm tired of going on hikes and not knowing what I'm looking at, so I bought a textbook. Plants are hard…but I'm trying.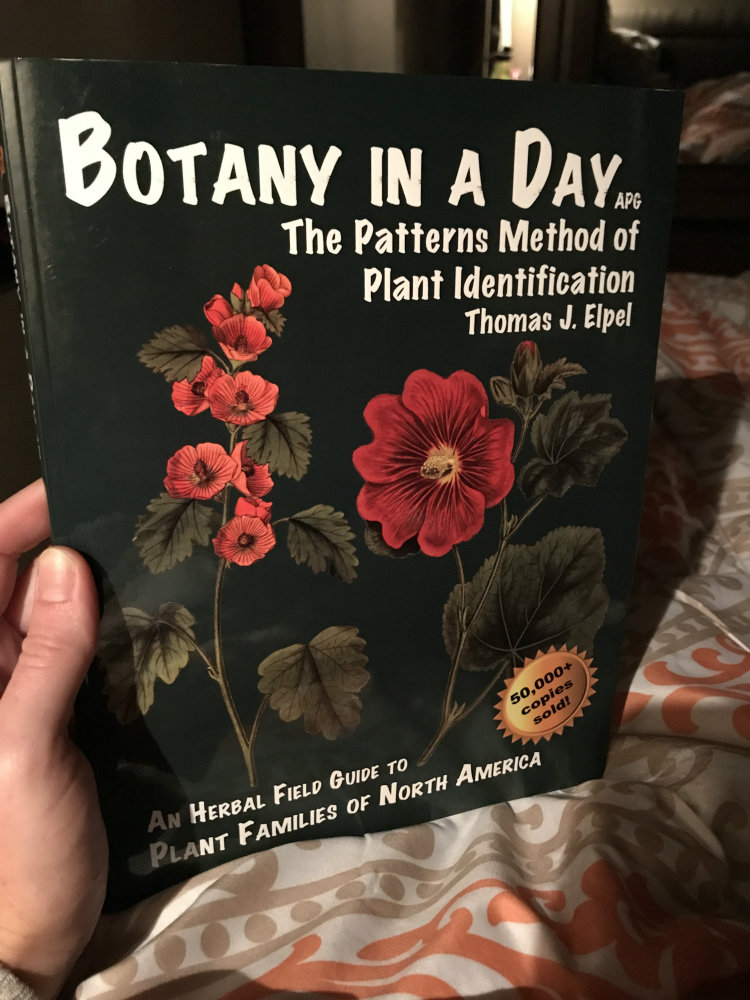 Last month we killed a TON of bugs in the RV. It got to a point of keeping a personal tally to see who killed more at the end of the day. I remember getting up to 6 on one particularly crappy day.
It was really easy for me to get used to having less stuff in the beginning when we had a tiny pop-up camper. But these days, it's been harder to resist buying more stuff since we have more room in the RV. Especially when Amazon delivers right to your RV park. RESIST THE STUFF…resist!
I don't have popular goals like climbing Everest or hiking the PCT. Those are someone else's goals, not mine. I should probably put more thought into what mine actually are though.
I made my first cupcakes in the tiny RV convection oven/microwave! After three batches and two semi-failed attempts, I found that the magic recipe was 350-degrees at 23 minutes.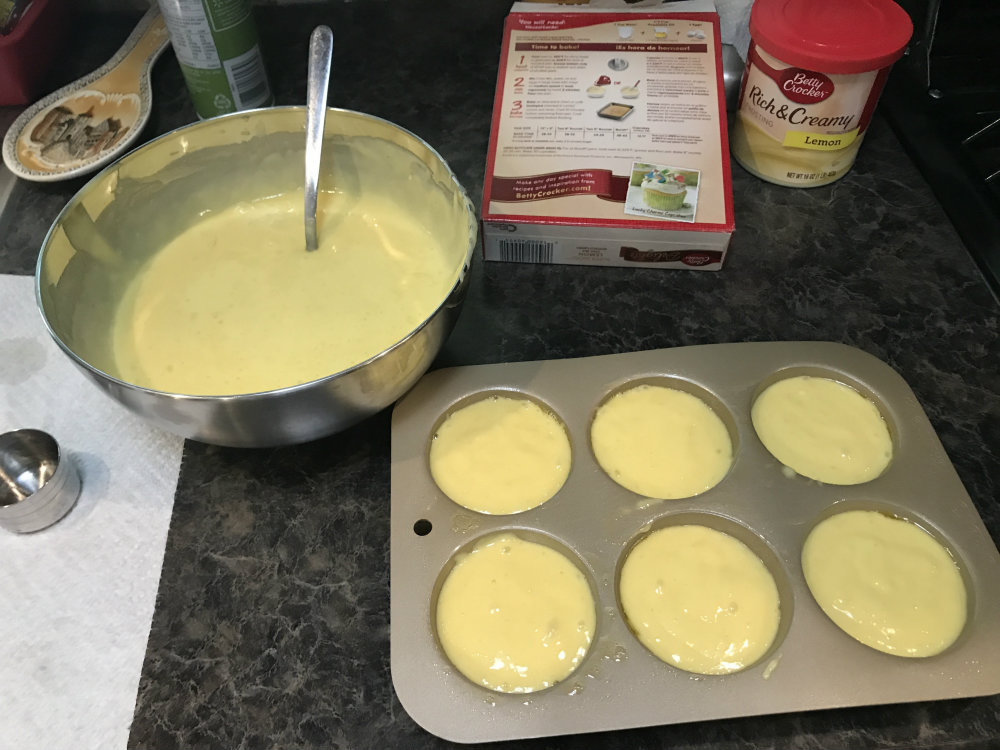 Flavored whiskey is wonderful. Honey and apple…yum.
Longer days of sunlight are equally wonderful.
I have a hard time respecting full-time RVers with Amazon charity links and who regularly ask strangers for money to support their lifestyle. I built my own freelance writing business on my own from the ground up 4+ years ago. I didn't get lucky. I figured it out and bust my ass every day. You should too.
I totally don't understand the point of Instagram. I only care to comment on this because I've recently been hired to do "community management" for a client, which basically entails just liking and commenting on behalf of the brand on Instagram. I've used Facebook as my one and only social media outlet since the beginning of time because the format and features make sense to me. But I can't wrap my head around why anyone would use Instagram. Can anyone shed some light on this for me? As a professional writer who values content and context, I can't see any value in sterile and staged photos followed by generic comments with zero substance. I understand that the average person can't manage to read more than a couple-word caption on a photo. But for me, a picture doesn't equal 1,000 words. It equals a picture. And as someone who gets paid by the word, each and every one of them matters. Maybe I'm just outdated and one of those rare non-visual learners. Help a 33-year-old out?
---
Looking Ahead to Month #10
As month #10 continues, we'll be in Oceano for a bit more and celebrating our two-year wedding anniversary here! We don't put a whole lot of stock in that court-issued piece of paper, but we made a random pact to celebrate wedding anniversaries at the beach, so here we are. Certainly could we worse! Next, we're headed up to Fresno and Gilroy to experience some of the lesser-famous parts of Cali.
Hopefully reading this month's post wasn't a total downer. There are still plenty of things that I enjoy about camper life, like the easy access to nature and having new places to explore. Yet other parts are wearing me down, and I'm sure that's bleeding through in my monthly reports. I'm still searching for my voice in all of this to express how my RV experience differs from the "masses". If it comes to me anytime soon, you'll be the first to know.
Catch up with the journey: