Long time no see, eh?
Since full-time RV life ended with we former nomads buying a house in New Mexico at the end of August, I've been at the crossroads of an identity crisis. Traveling around the country in a camper defined much of my existence for over three years. With that suddenly gone, I've been getting used to new routines and not entirely sure what's blog-worthy. But that doesn't mean that I've been sitting around twiddling my thumbs and bored out of my wits. A ton of stuff has been going down over the past three months, including…
Filling an entire house with furniture (much assembly required)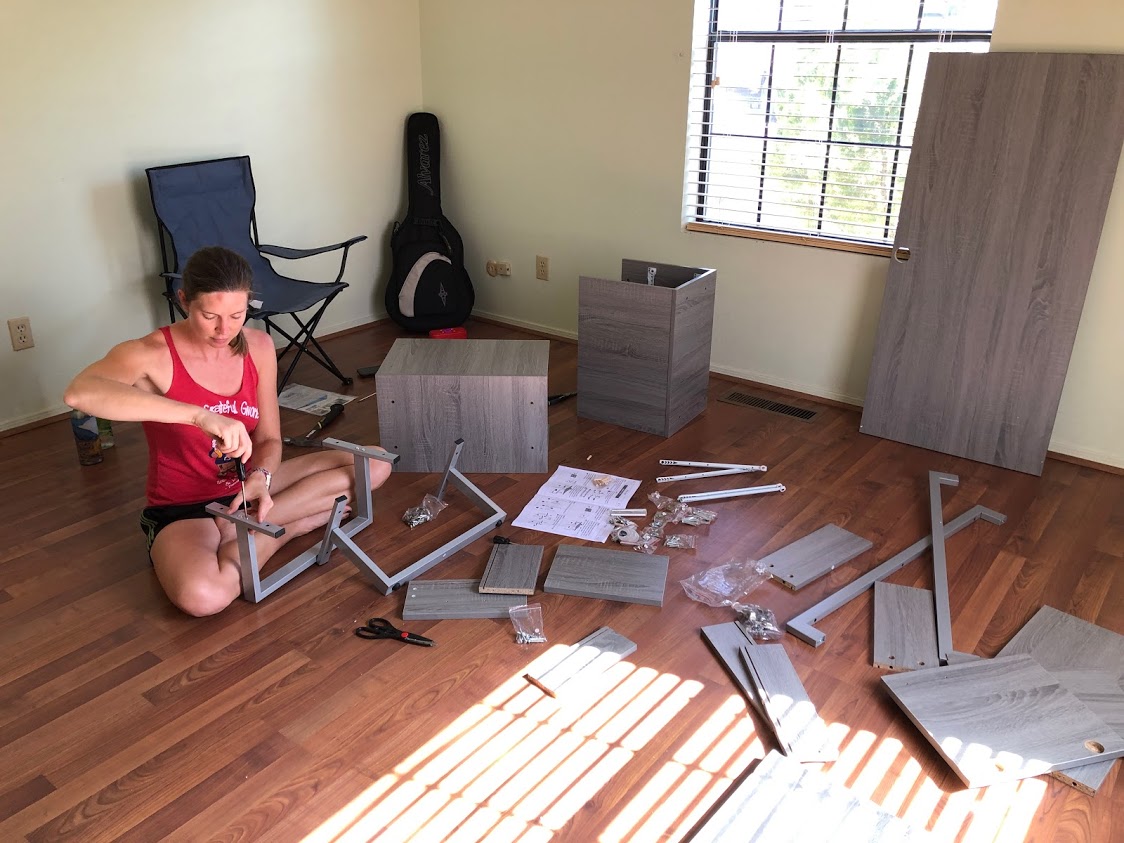 Muddling our way through never-ending DIY renovation projects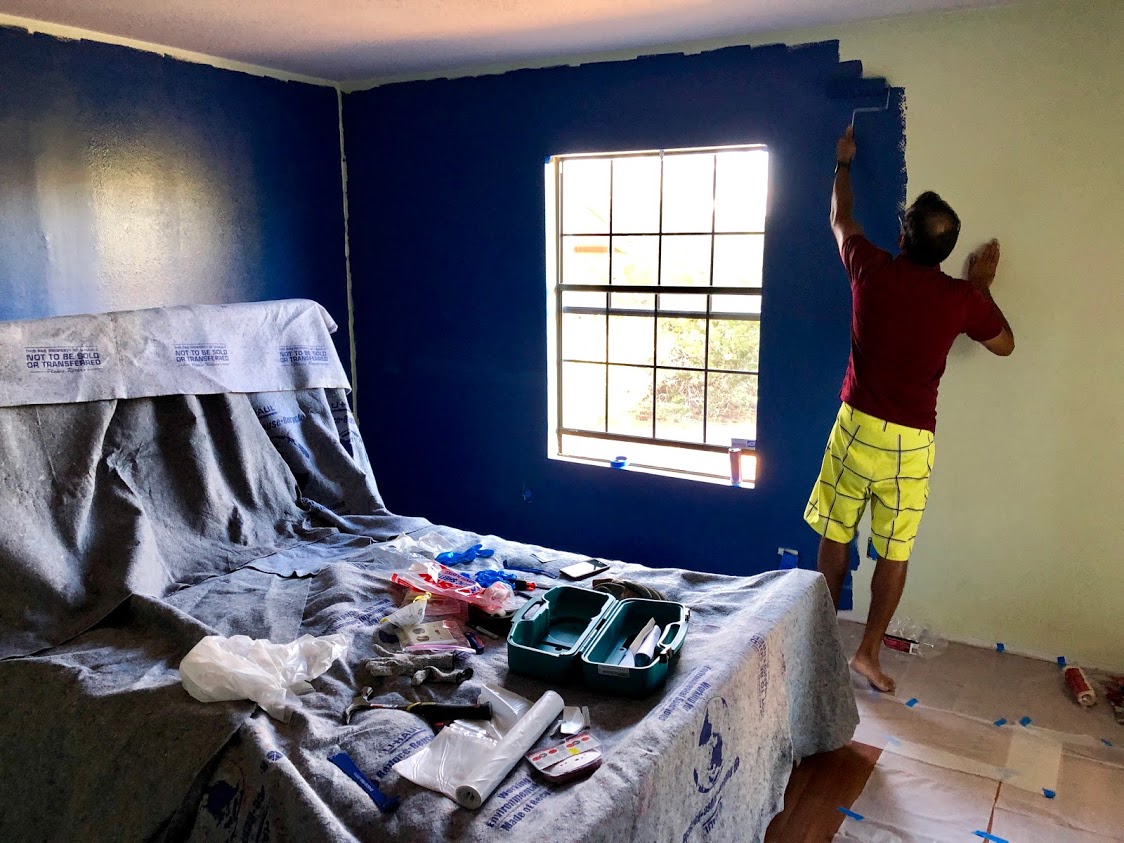 Getting in my outside time doing yard work (I always thought my mom was crazy for saying she enjoyed pulling weeds, but I totally get it now)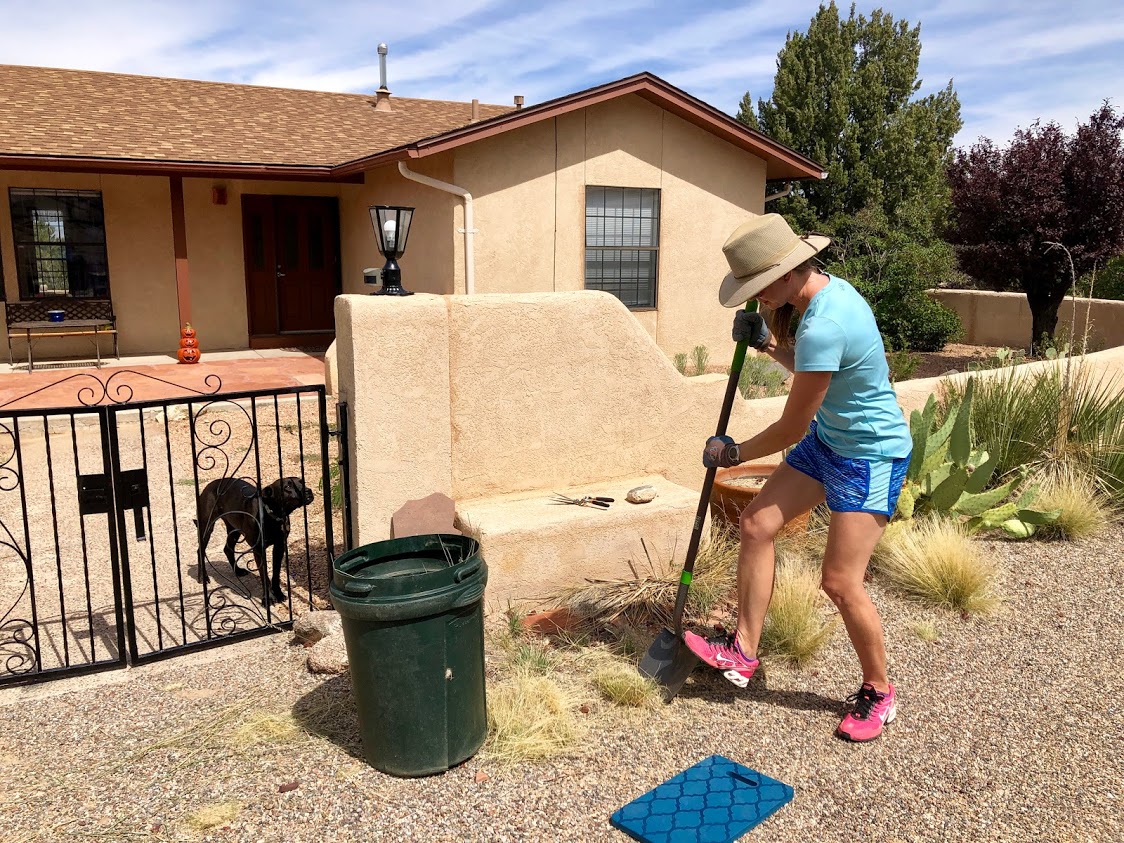 Running (and winning a medal!) a local trail race with Monkey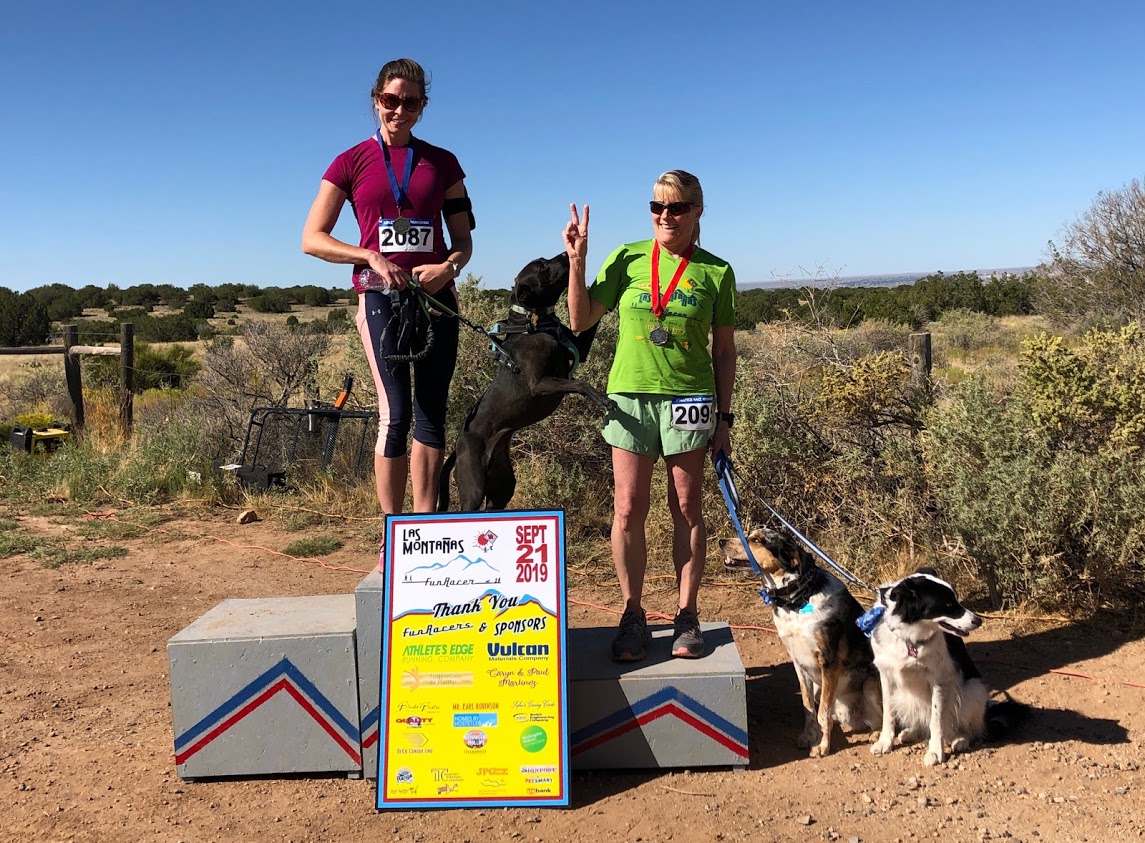 Getting to know our local area with fun events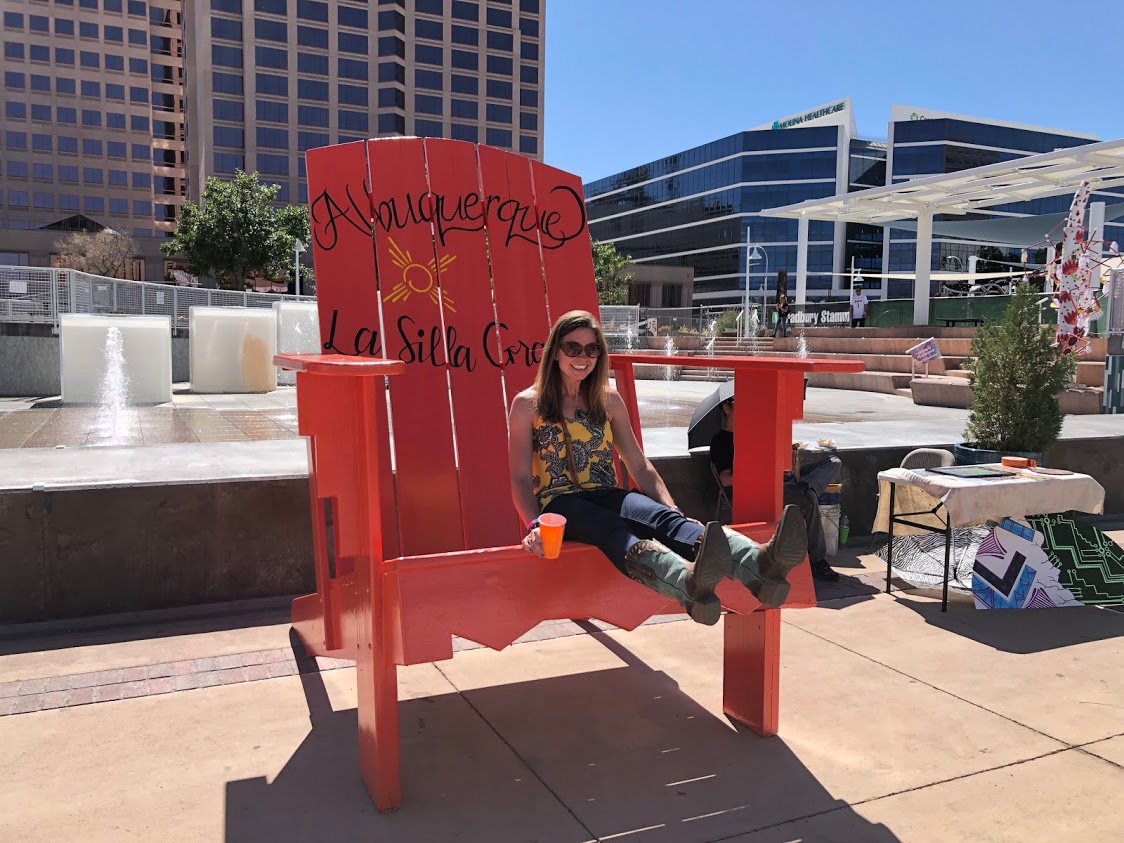 Finding out I'm pregnant with a baby boy!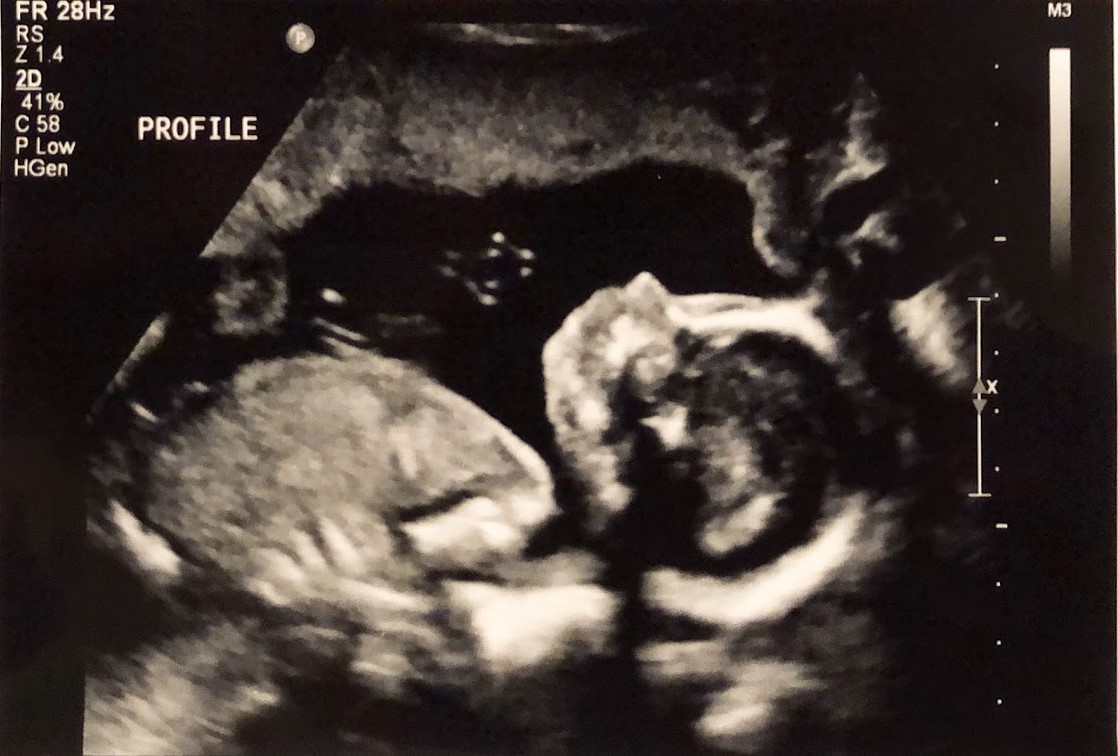 Experiencing our first snow, which turned our property into a winter wonderland over Thanksgiving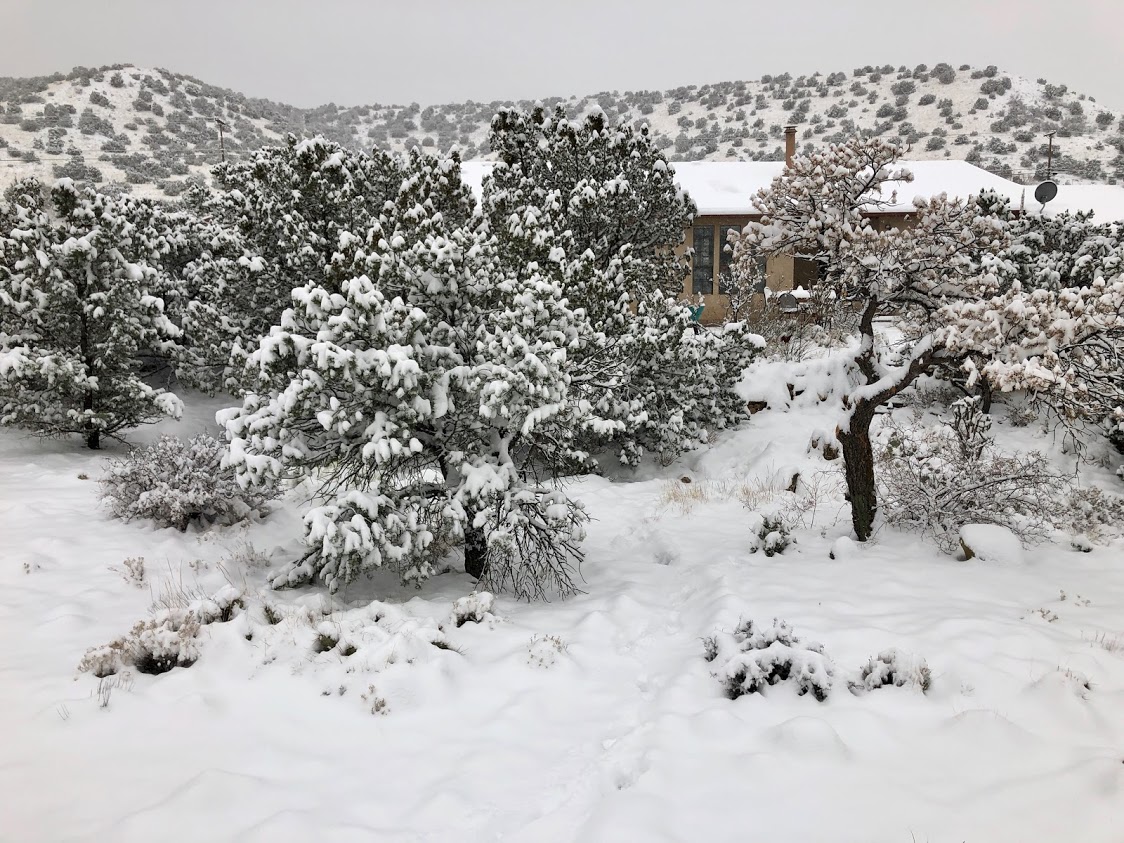 Hosting three sets of visitors in our Placitas casita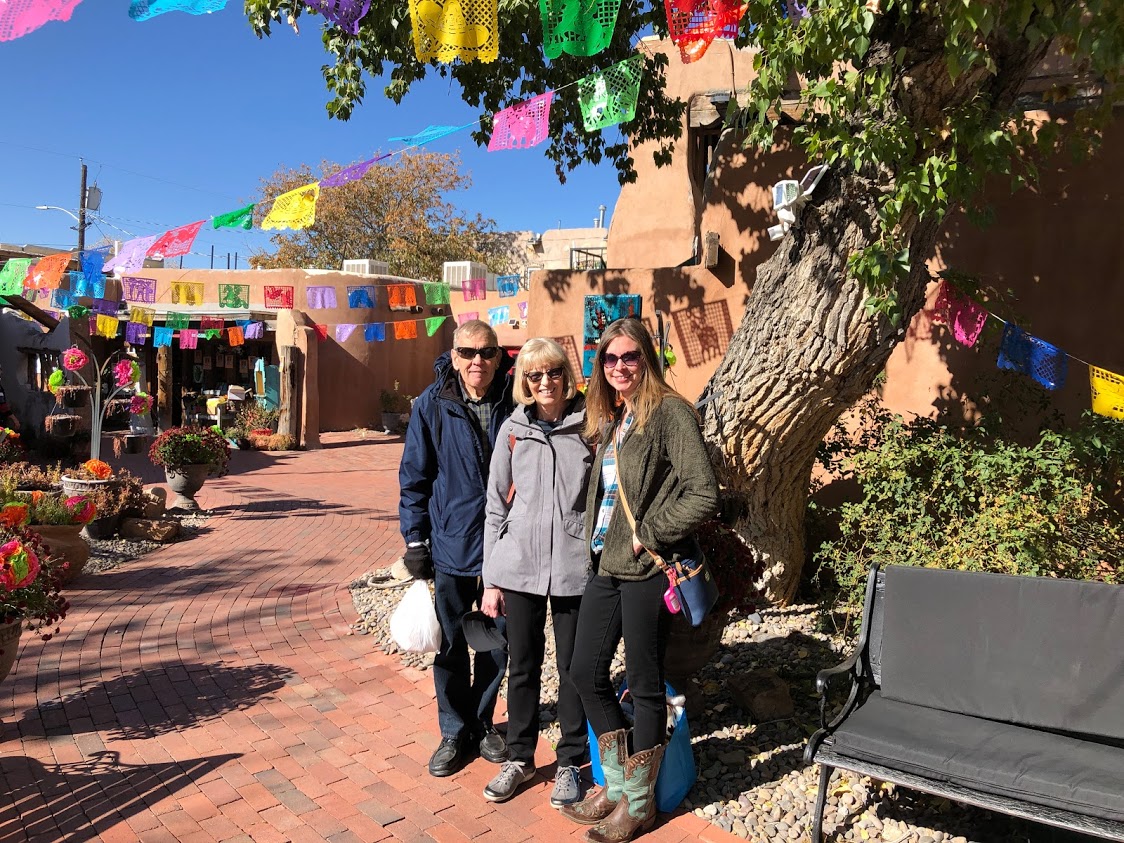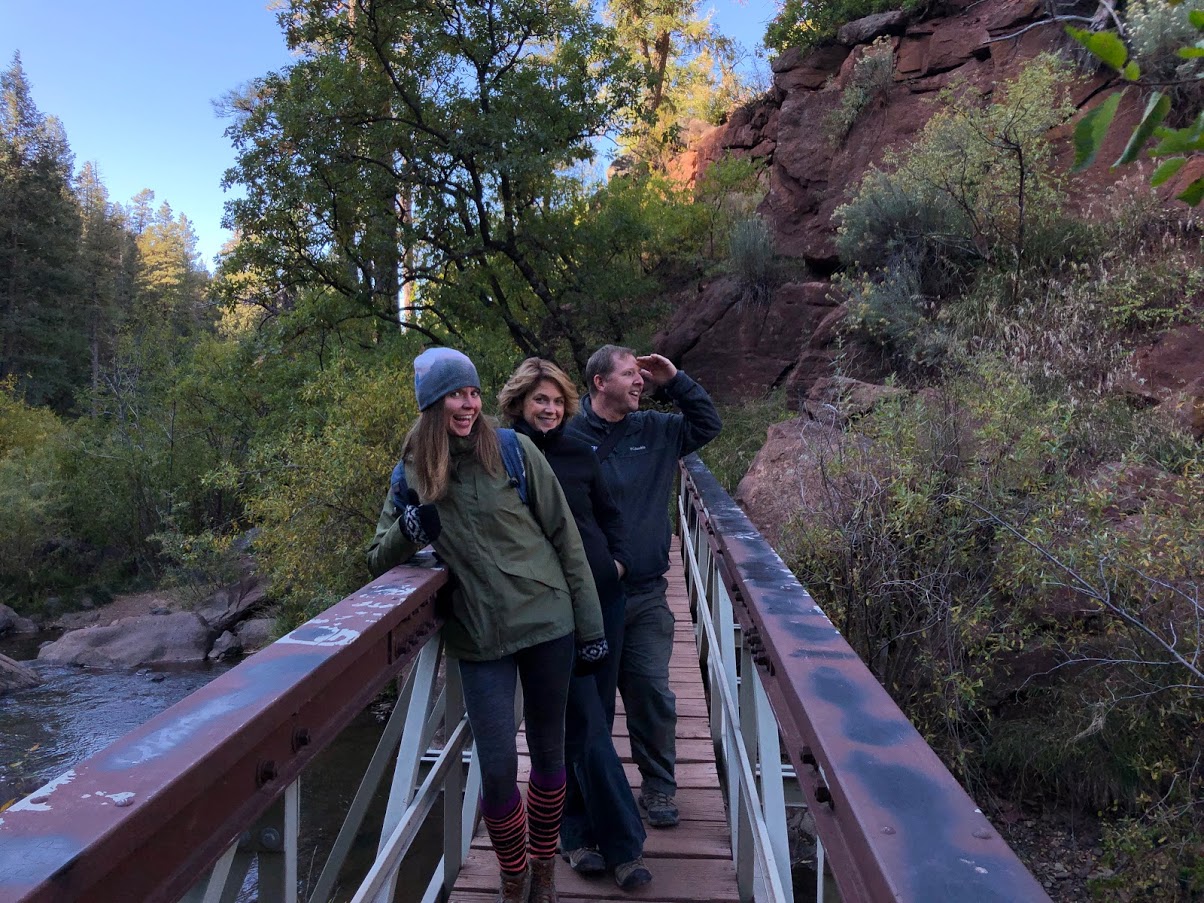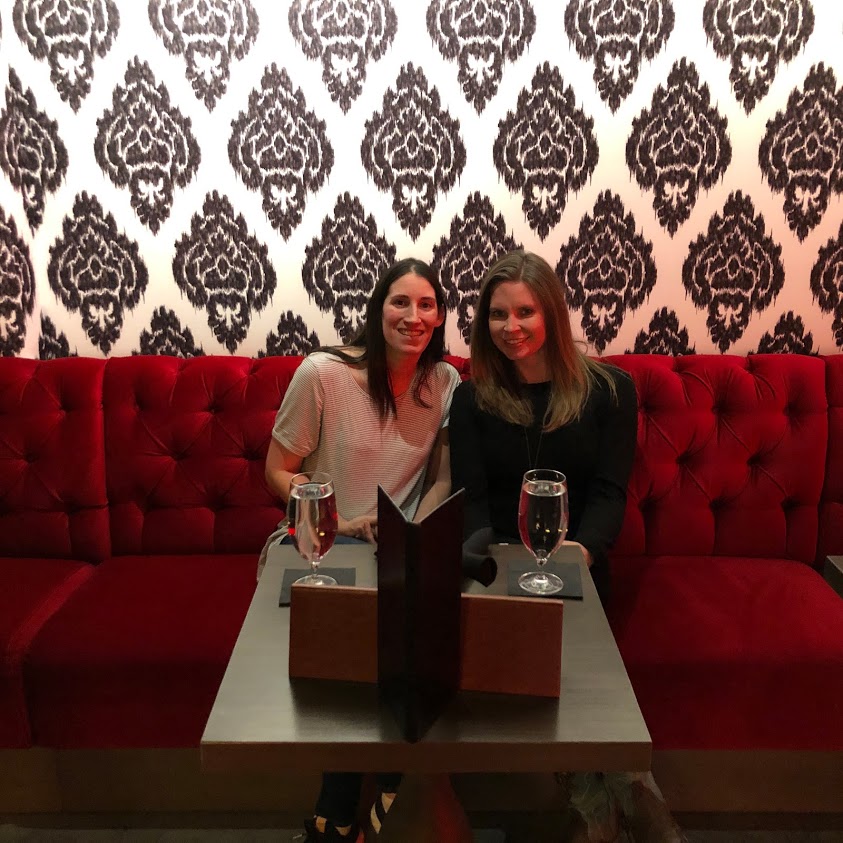 Attending Albuquerque's big hot air balloon festival for the second time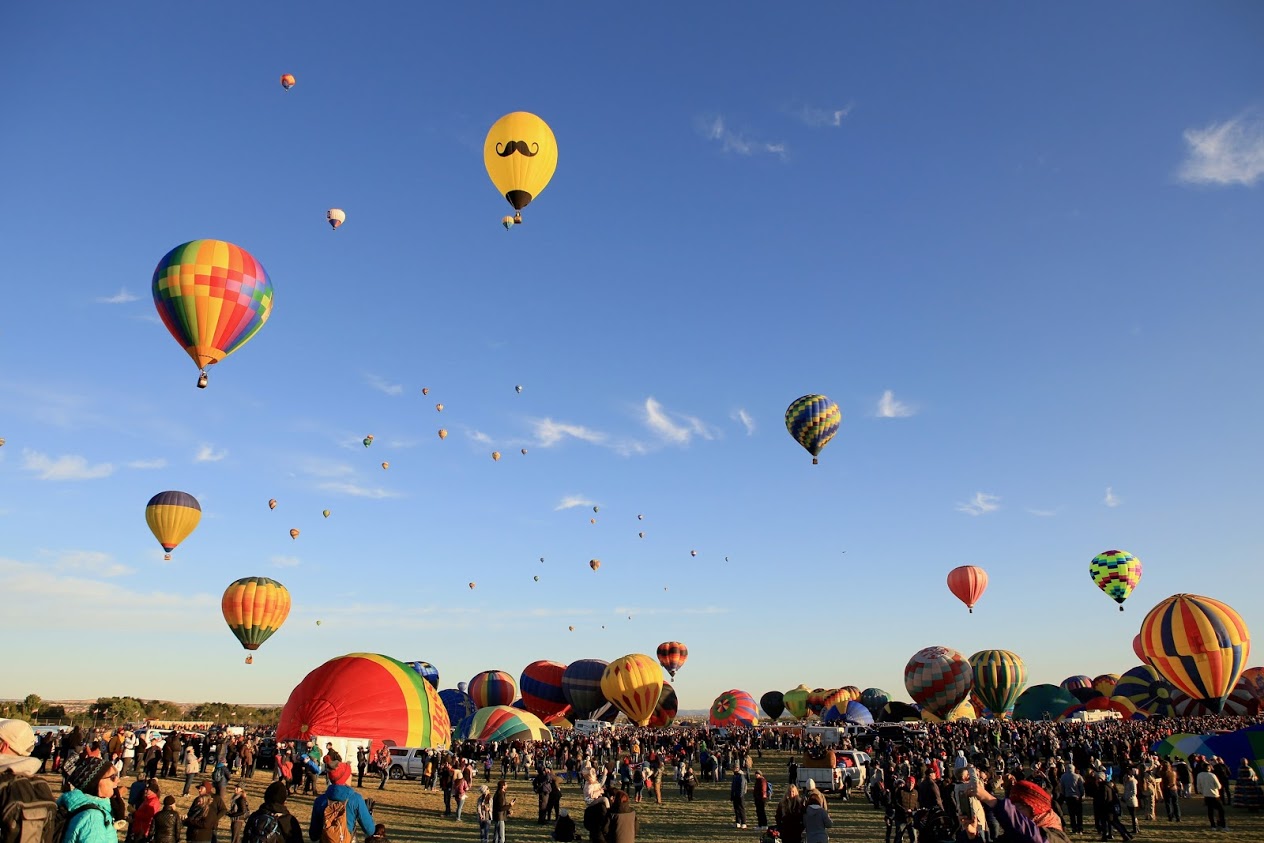 Celebrating holidays in our own weird ways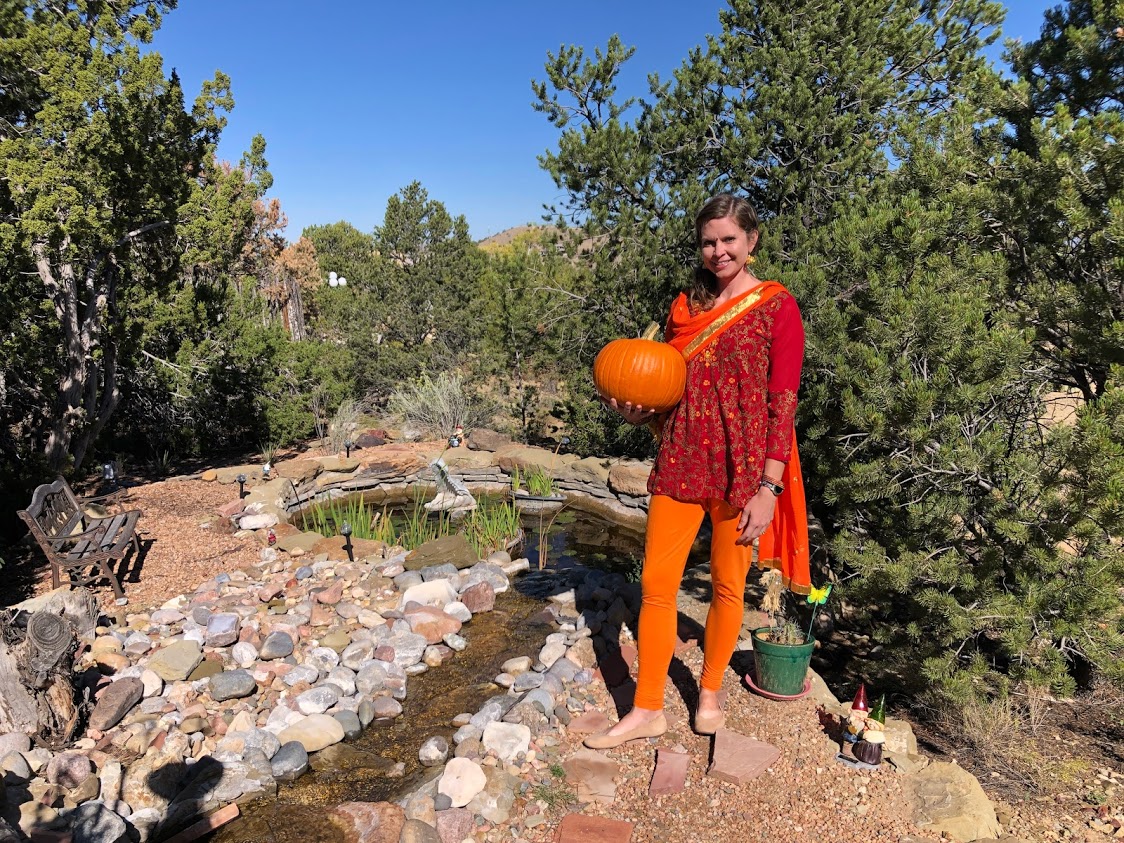 Getting back into crafting with some new artsy projects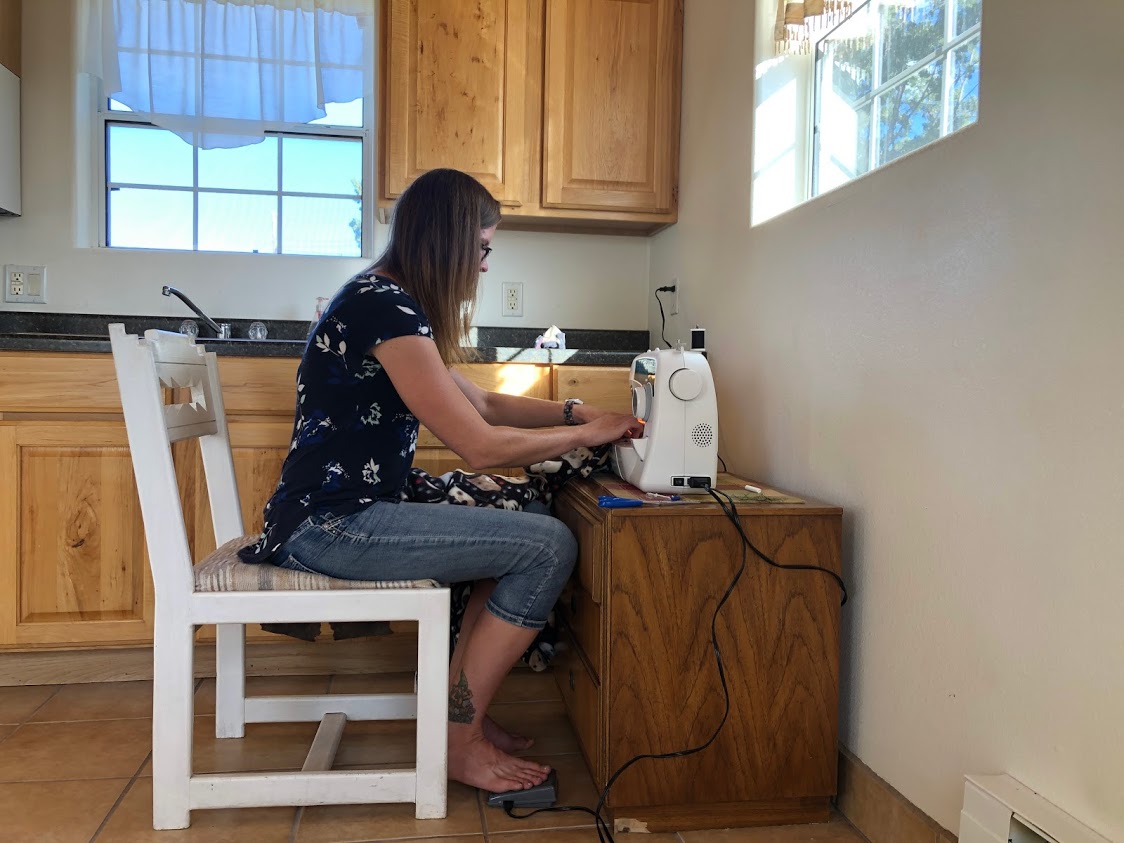 All of this (especially this whole crazy-awesome pregnancy thing) has been a big learning experience and a welcome change of pace for me. But there are definitely some things that I am missing and feeling nostalgic for about our old RV life days.
It's sad but true that our beloved home on wheels hasn't moved (except for a trip the DMV to get it registered in our new state) since we pulled up to our home on closing day. I really expected that we would take it out for a camping trip or two by now, but it just sits in the driveway unused as we continue to make monthly payments on it. We do want to sell the RV and downgrade to a smaller size trailer in the near future, but that's just one of many things on a long list of things we can't seem to get to.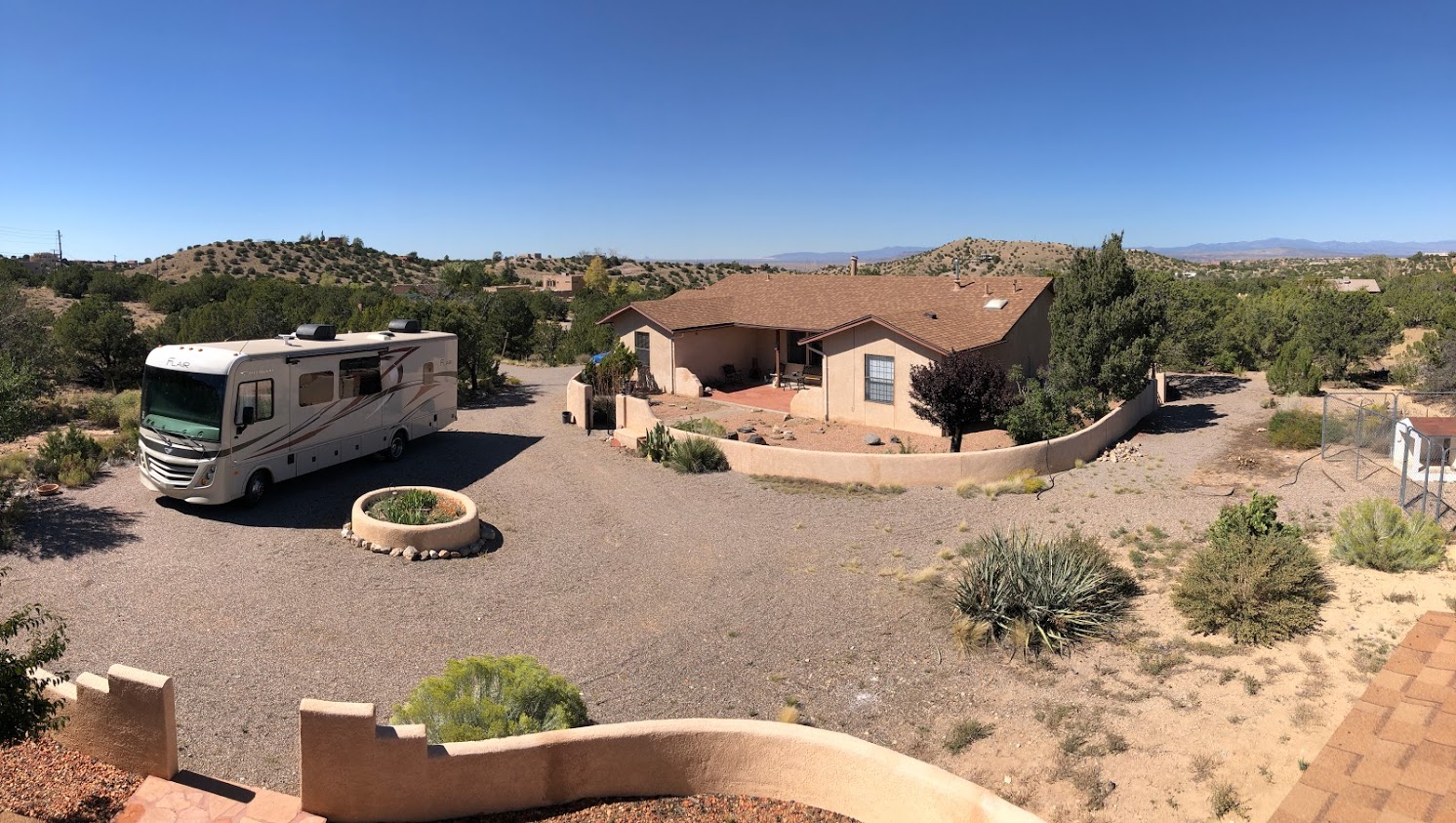 Easy access to ever-changing outdoor recreation was one of my favorite things about full-time camper life, but that has been lacking somewhat since plopping down in one place. The good thing is that we are just a couple minutes from an awesome national forest trail system with lots of rugged trails. We've been there lots over the past few months for short hikes and runs. But our weekends lately have been more filled with DIY house projects than epic long-distance hikes and exploring new places. I must say though that I do love getting in my outside time while working around my property on nice days. Meanwhile, our long-time, full-time jobs have been the great constant in all of this transition and keeping us on a pretty similar routine as we were living during camper life.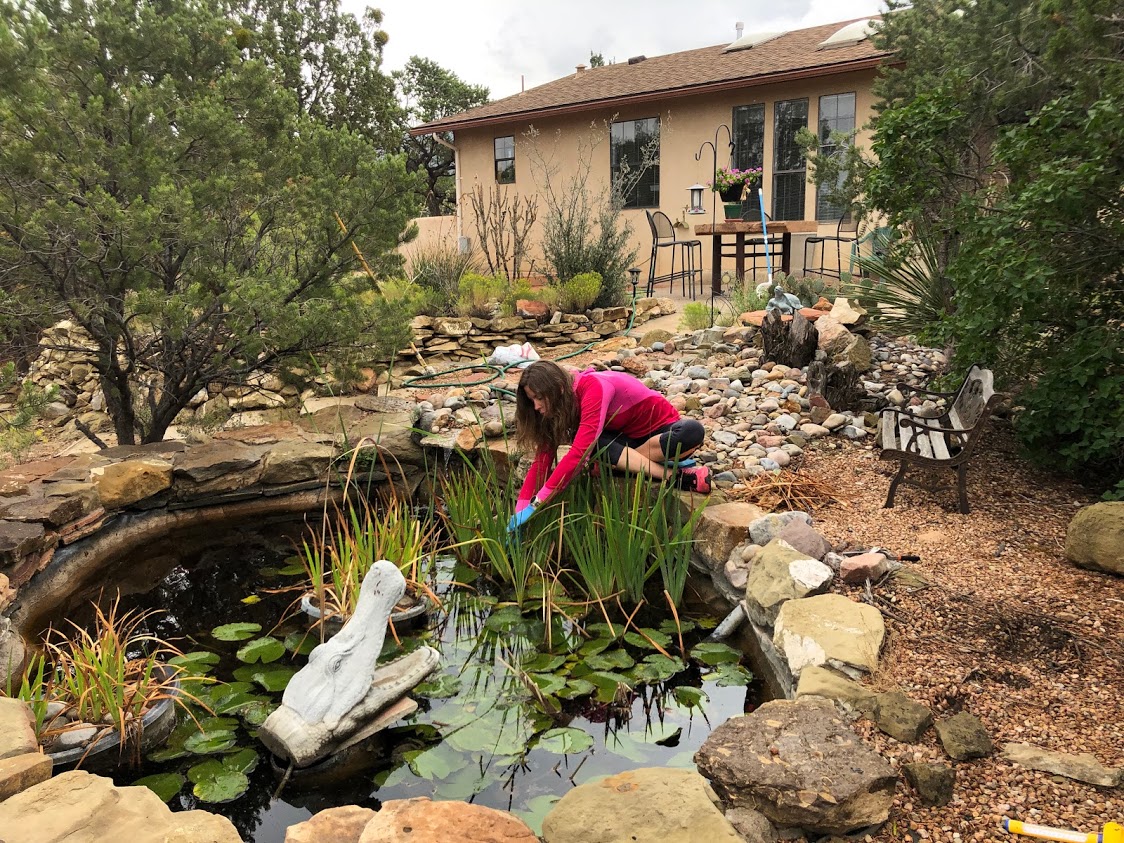 We have yet to explore too many new areas of New Mexico or the greater southwest region, but we did recently "go big" with a super-memorable travel excursion. Before moving into the house, we toyed around with the idea of taking an international trip in the fall but tabled the idea because it seemed like too much to plan (and possibly afford) with everything else going on.
Three days after our house closing, I found out I was pregnant, and as my checkups revealed that everything was looking good and healthy, the idea resurfaced in the form of a babymoon. After weighing a few options, we decided upon Spain for eight days during my early second trimester.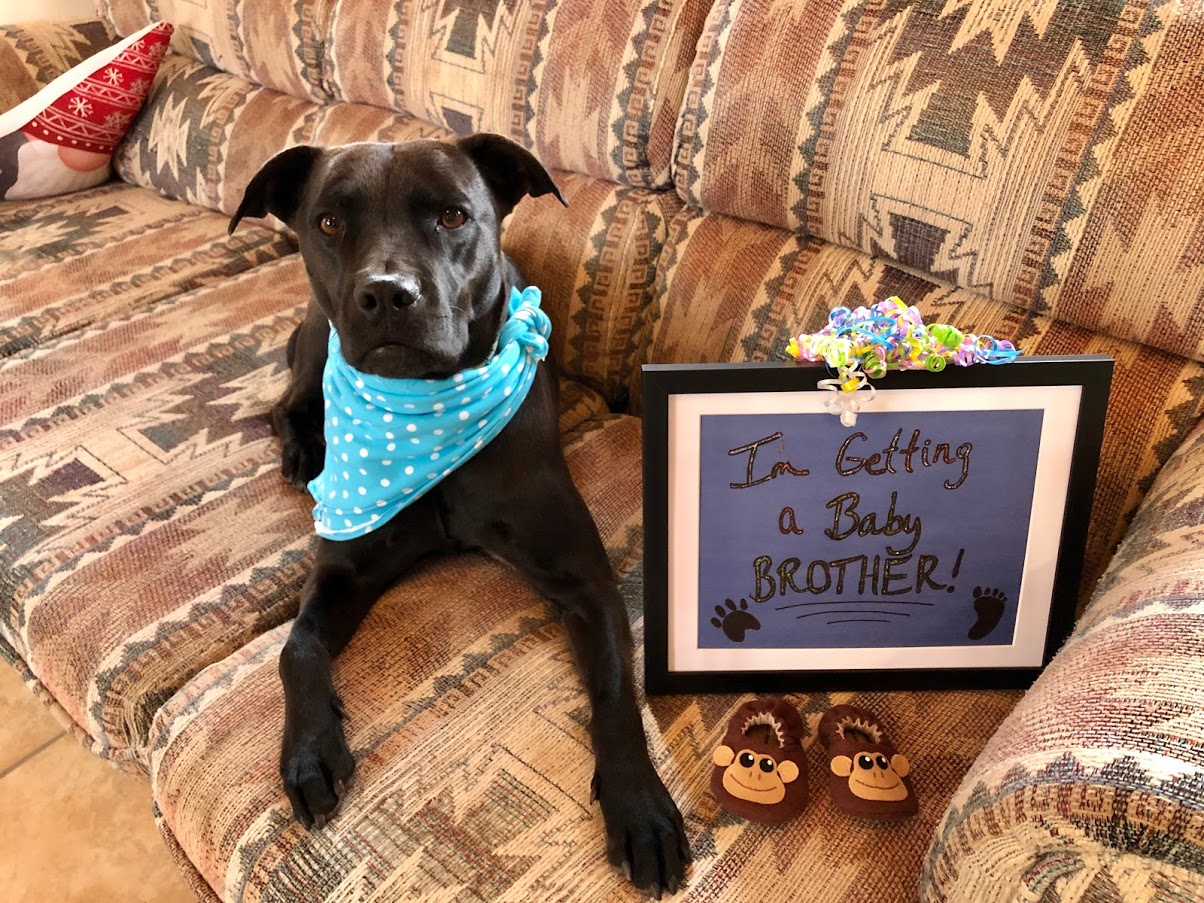 Baby boy has been very chill so far, so I was excited to take him on his first international trip. Although someday he'll probably be so pissed to learn that he went to Spain and never got to see a damn thing! Meanwhile, Monkey was having a blast at her favorite local dog sitter's house while we were gone, playing with an adorable 11-week-old puppy and getting cuddles from a family who adores her.
These were my favorite parts about the overseas adventure!
Madrid, Spain
Beautiful Christmas light displays in all the plazas
Our accommodating and affordable private room in a quiet, conveniently located hostel
Finding random free museums on our own
Artwork at the Reina Sofia museum
The impressive Royal Palace self-guided audio tour
Delicious paella
Finding a vegetarian/vegan restaurant in this very meat-heavy and not-pregnancy-friendly food country
Buying myself a cool new ring from a street vendor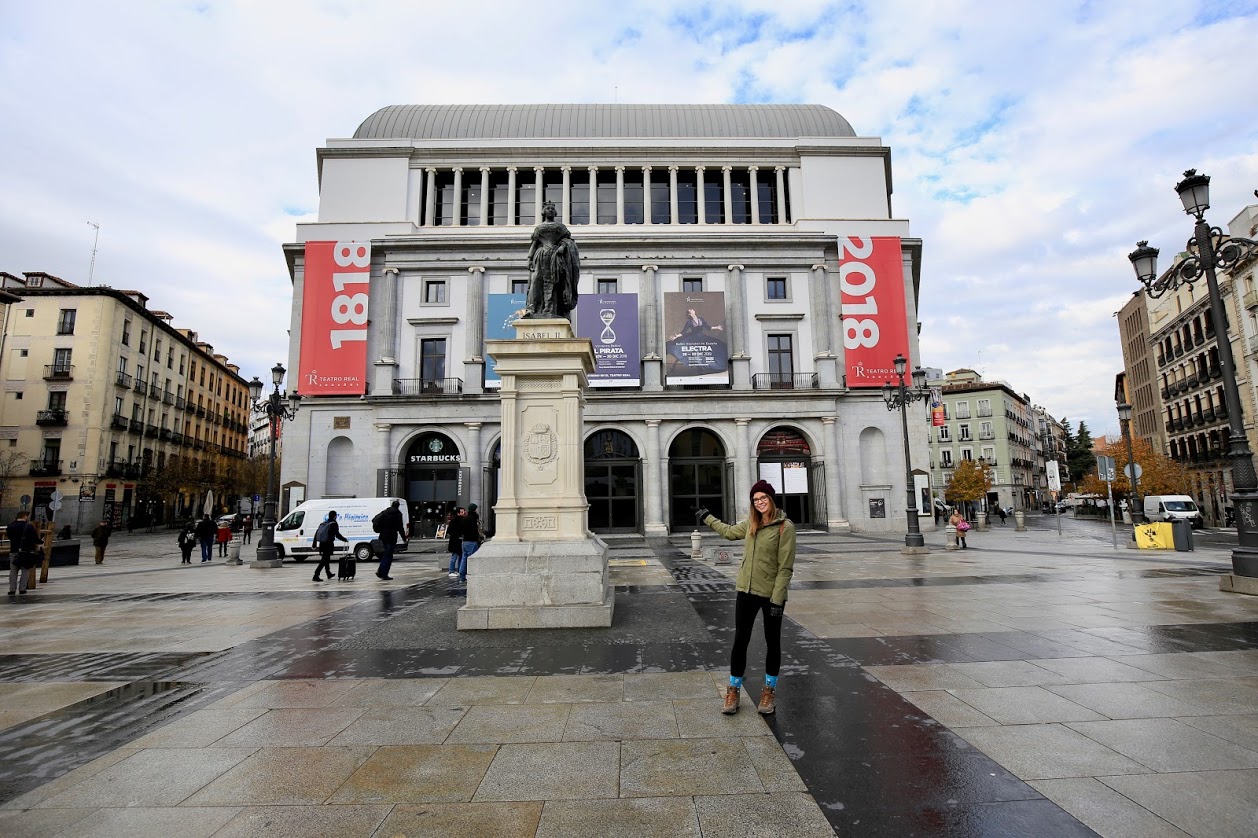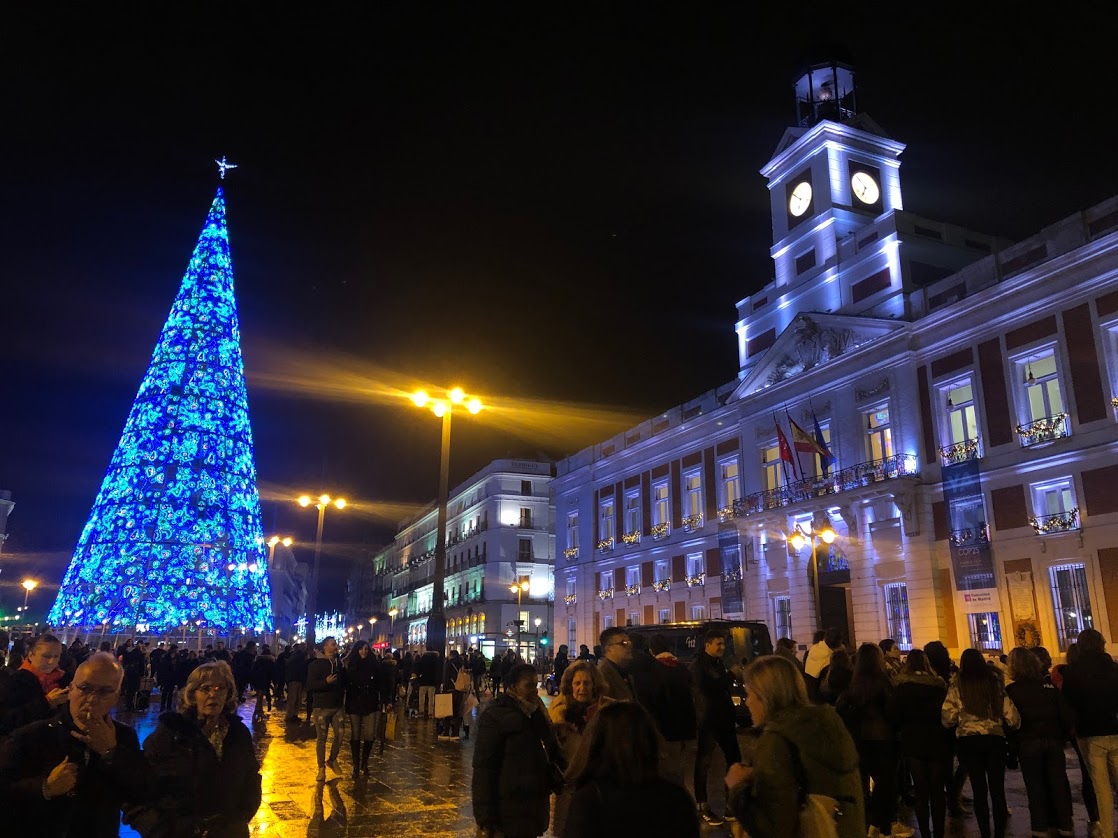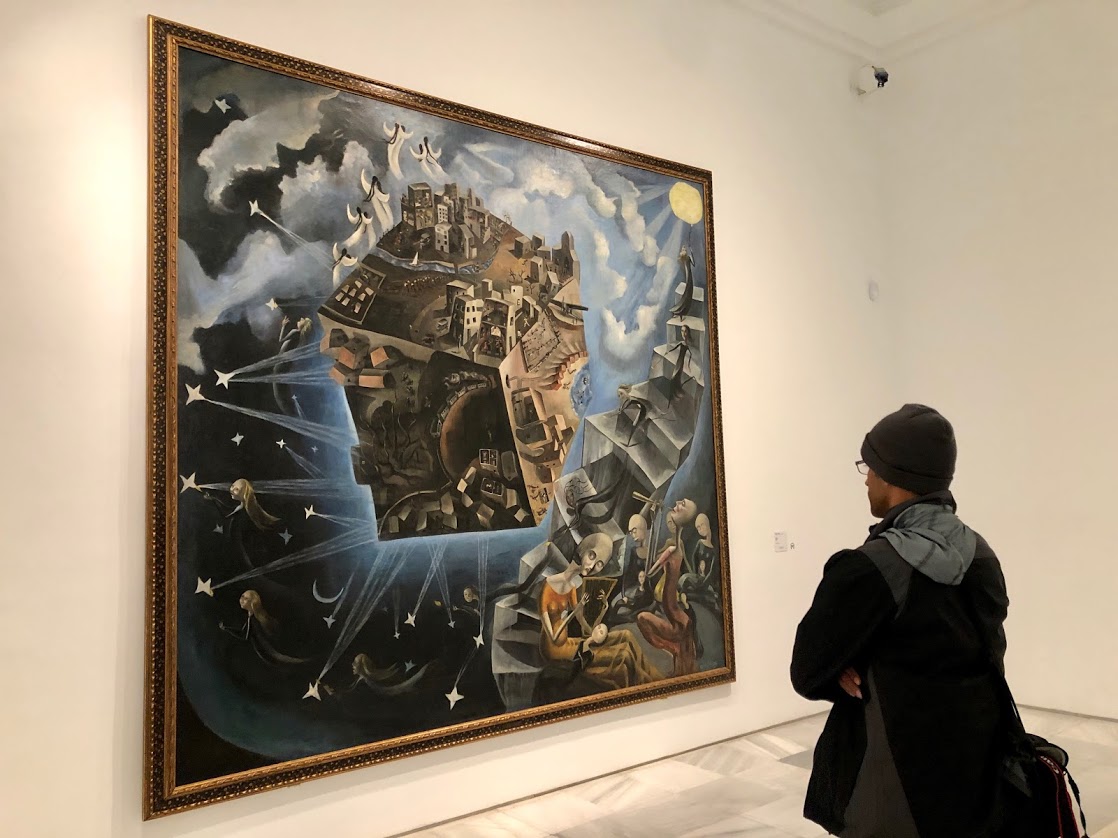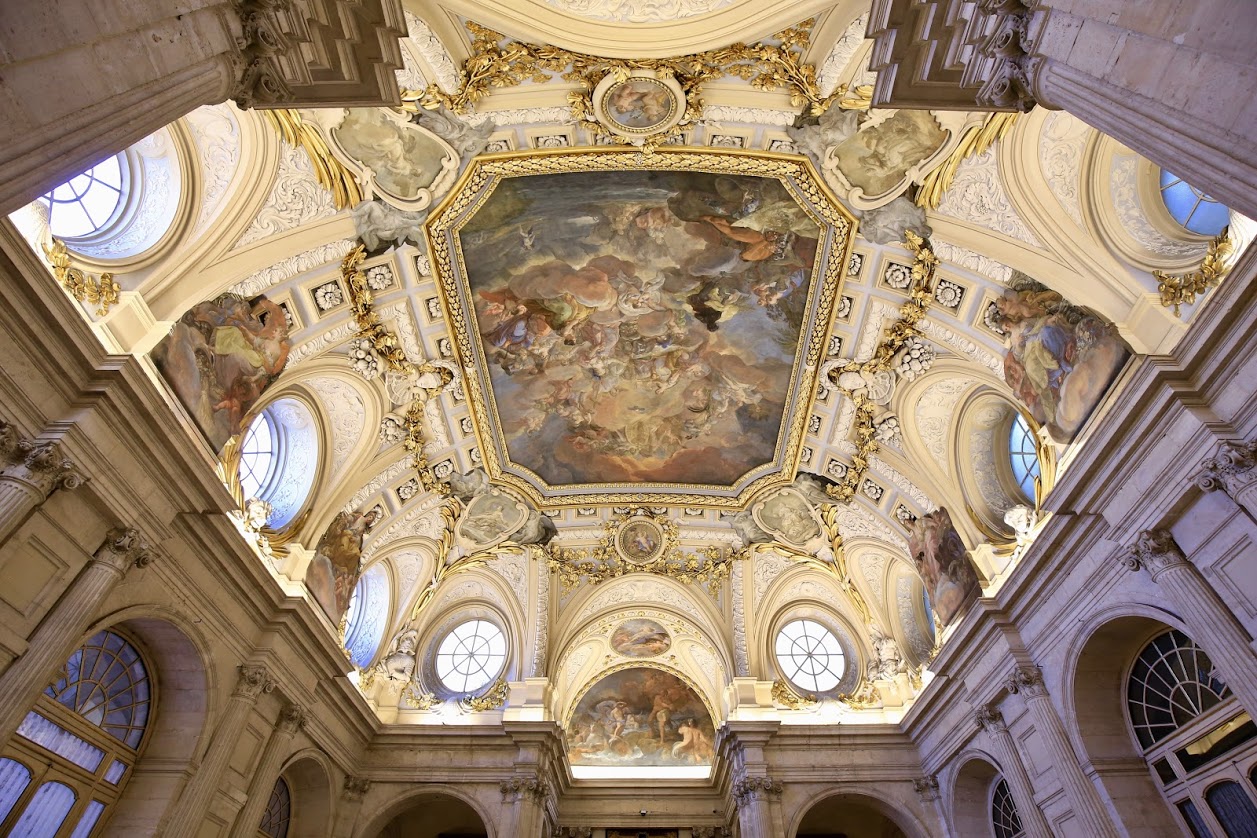 Granada, Spain
Lively plazas with music, outdoor dining, and endless activity
Ease of public transportation to get around
Getting outdoors to hike in a huge public park filled with olive trees
Tile work and food in the Arab Quarter
Wandering around the hilly, stone streets
Architecture inside the Granada Cathedral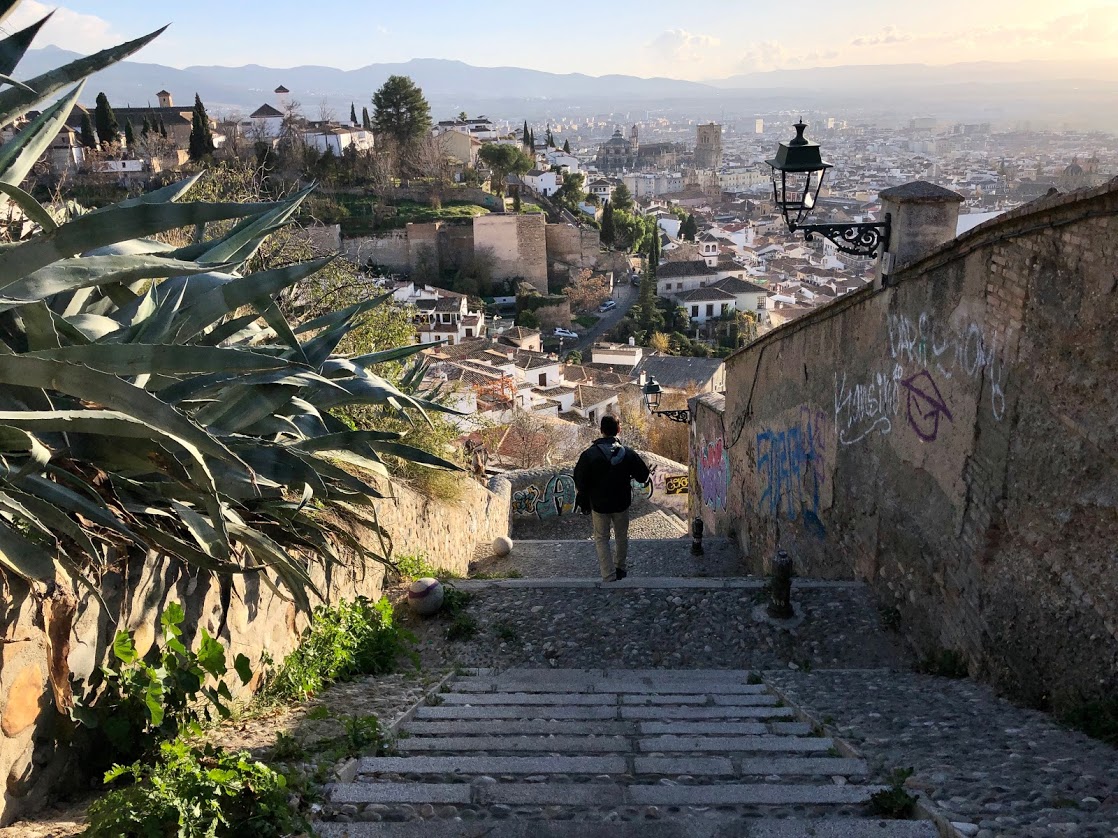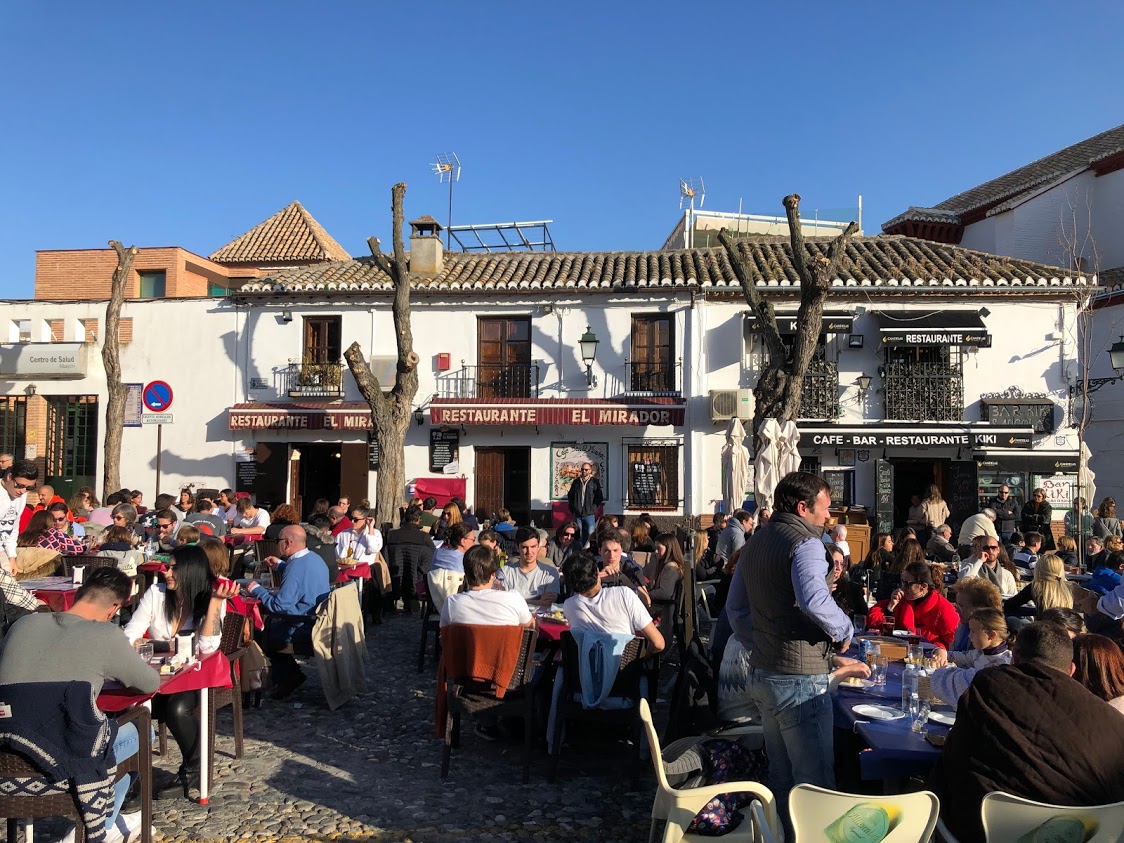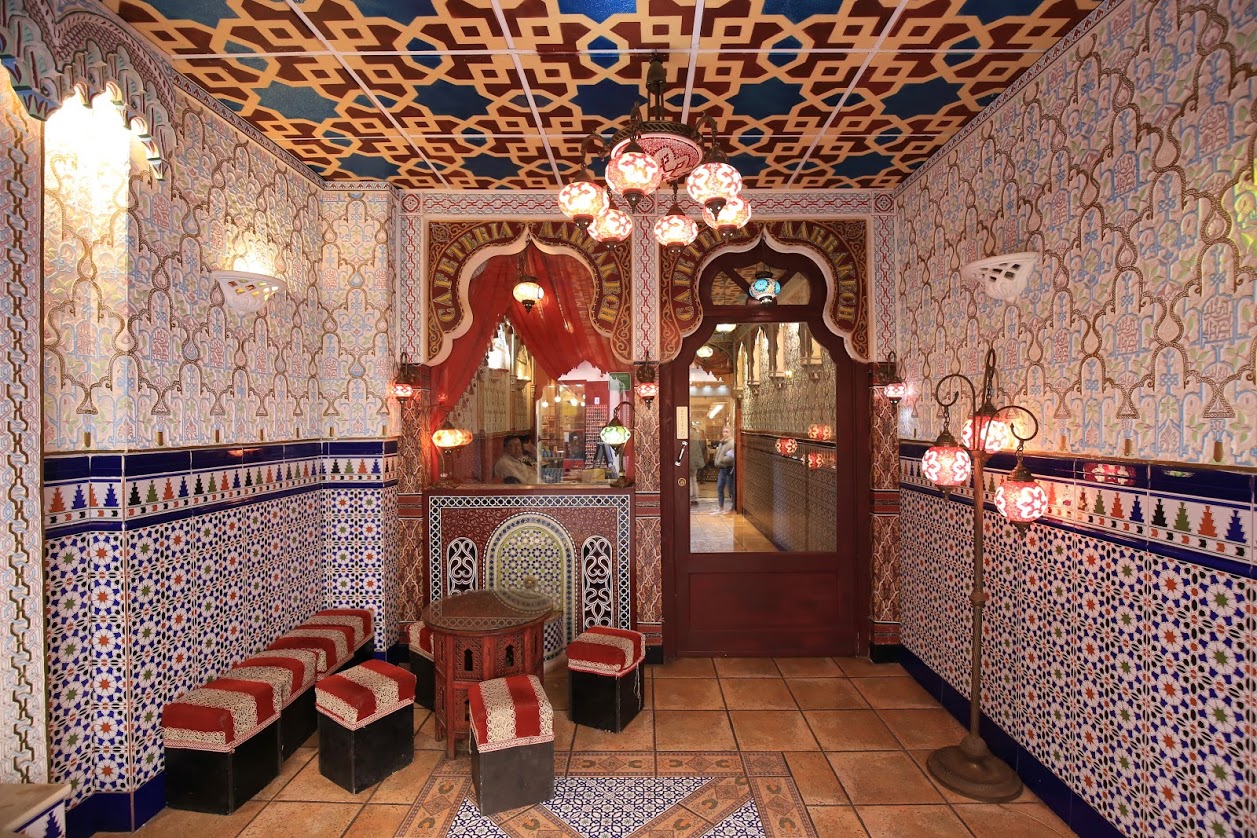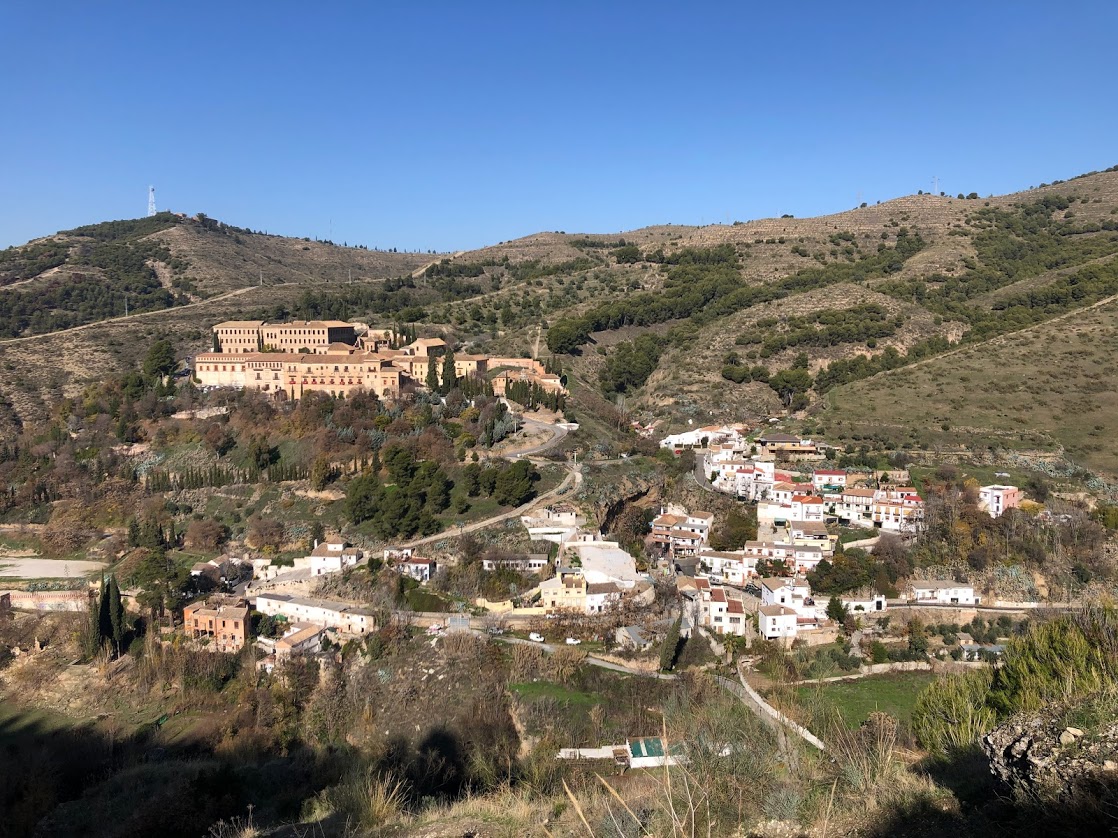 Bubión/Capileira, Spain 
Crazy-scenic bus ride through the mountains to get to the Sierra Nevada region
Adorable villages tucked into the mountainside
Peaceful vibe away from city life
Still able to get by in small mountain towns with our mediocre Spanish language skills
The hostel we booked turned out to be an awesome villa with a separate living room and private patio
Hiking from one village to the next at sunset
Finding a restaurant that served alcohol-free wine, a safe-for-baby treat after being surrounded by Spanish wine every day and not being able to drink it
Being able to catch our bus out and flight home despite getting insanely cold/flu sick here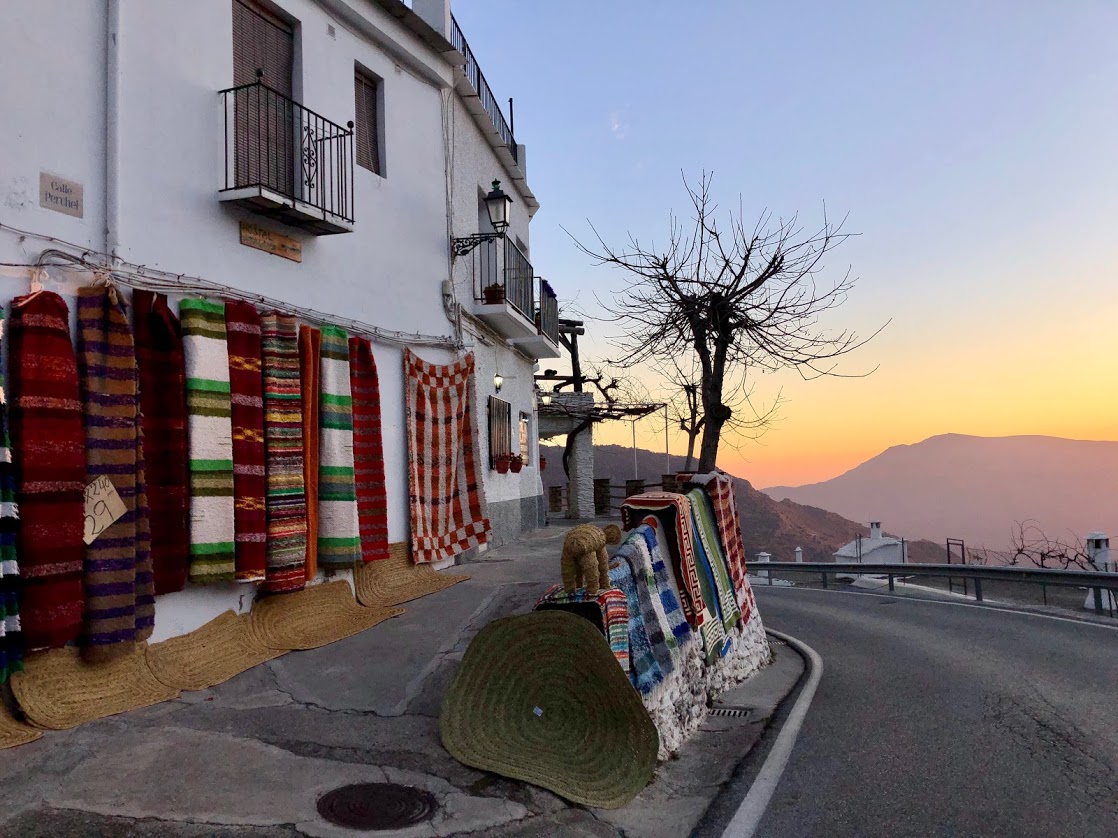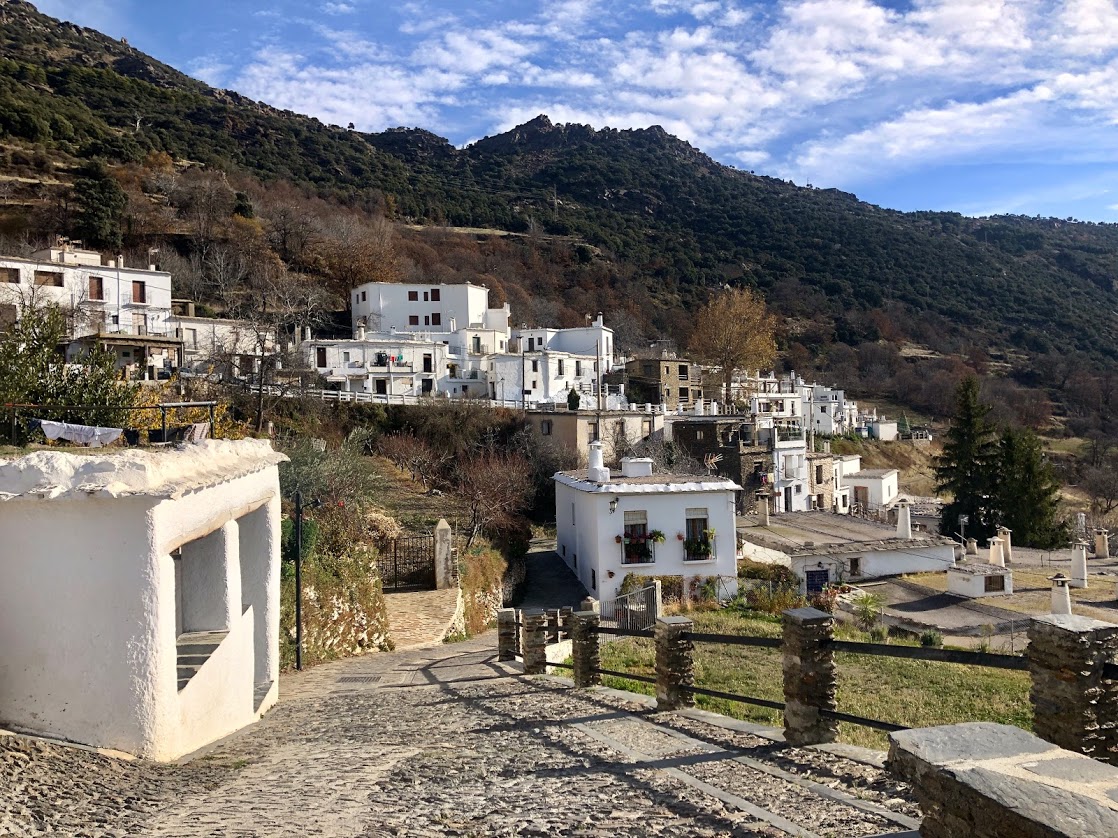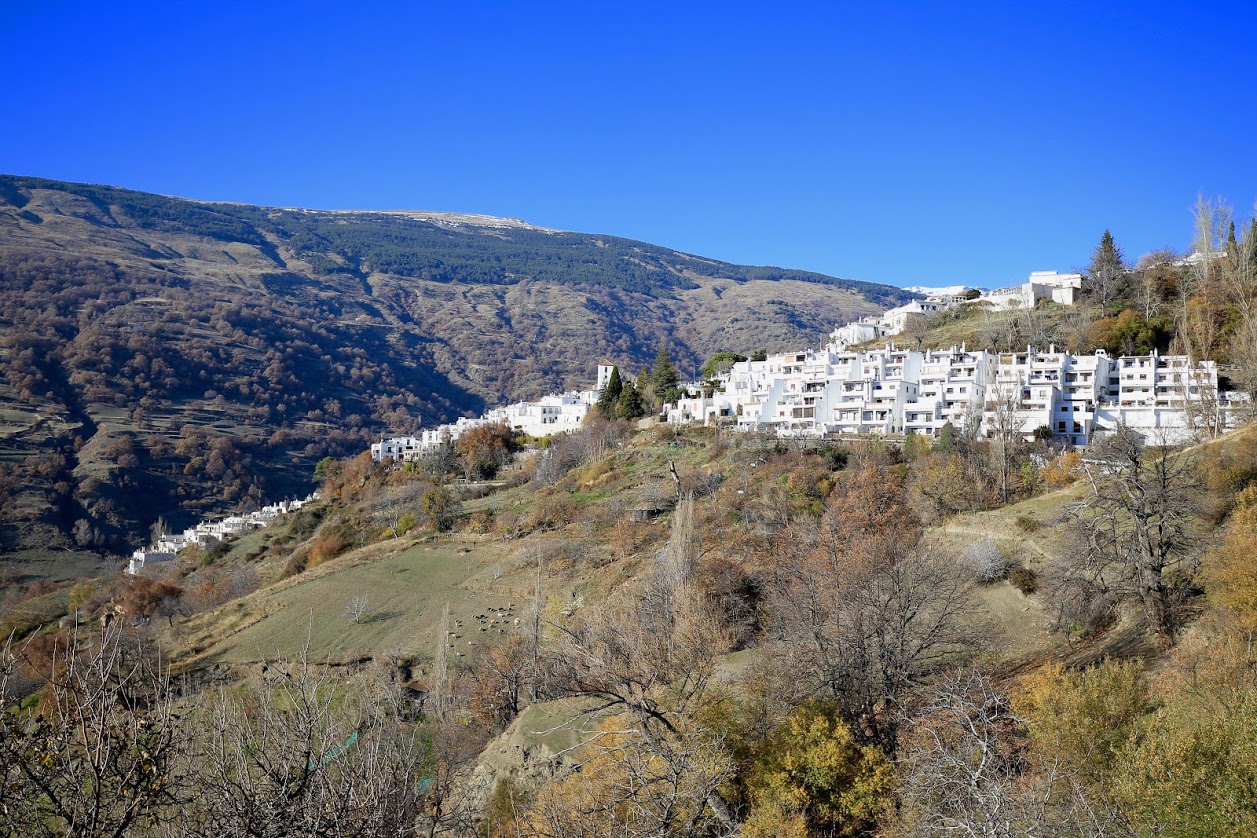 So, while I'm still not entirely sure what to make of this blog in these days after RV life, I finally felt inspired to create an update. BAM – THIS IS IT! In the interim between the Spain trip and Christmas, I'm basically just catching up with work, fighting the tail end of this cold, and soaking up the comforts of my New Mexico home – which I'm still totally into and so happy that we made our own.
Until inspiration strikes again, happy all the holidays and thanks for reading, my dear friends!