Roses are red,
Violets are blue,
7 months on the road,
Yep, it's really true.
Happy camper-aversary to us, and happy Valentine's Day to everyone else!
Places We've Been: Month #7
Month #7 kicked off by leaving the crowded Vegas campground and opting something totally different – boondocking in Mojave National Preserve. Our original plan was to head to Palm Springs, California after that, but persistent and heavy rains scared us away and drove us to Yuma, Arizona instead. We stayed in Yuma quite a while trying to get everything lined up for a trip to Mexico. Then we crossed the border into Baja California for a true non-working vacation (finally!) and back to Yuma to finish off the month.
Here's a quick recap of this past month's batch of "homes on the road":
Mojave National Preserve, California: Home on the Road #30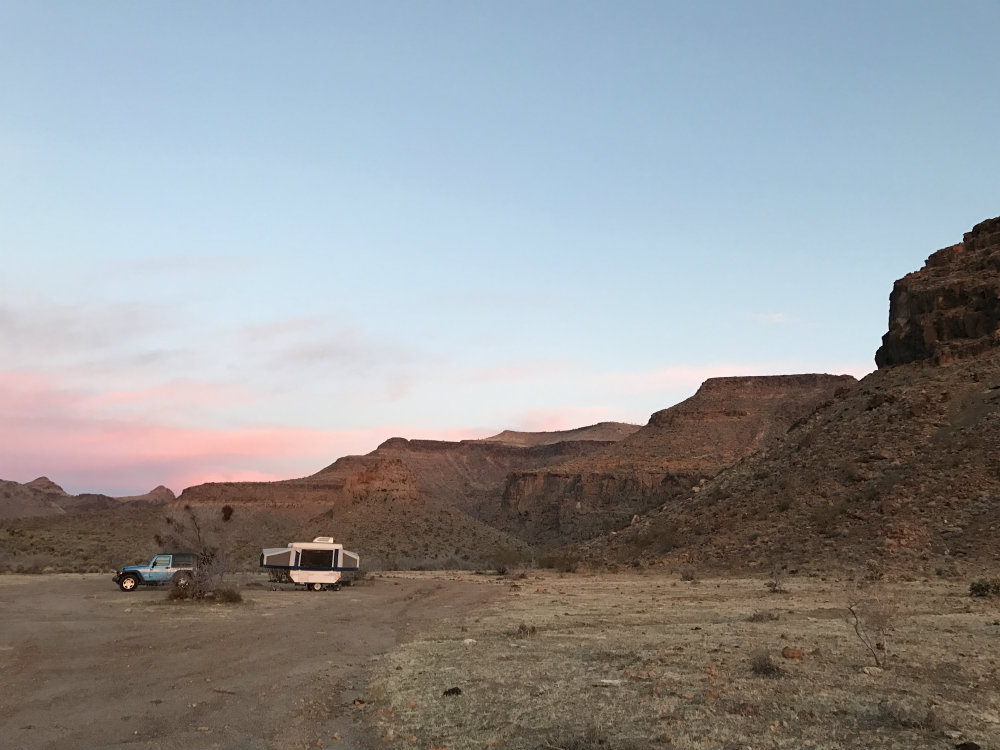 Highlights: Boondocking next to a canyon far from civilization, amazing Hole in the Wall canyon right behind our camper, pleasantly disconnected from technology, the stars at night, seeing Monkey overcome a really challenging climb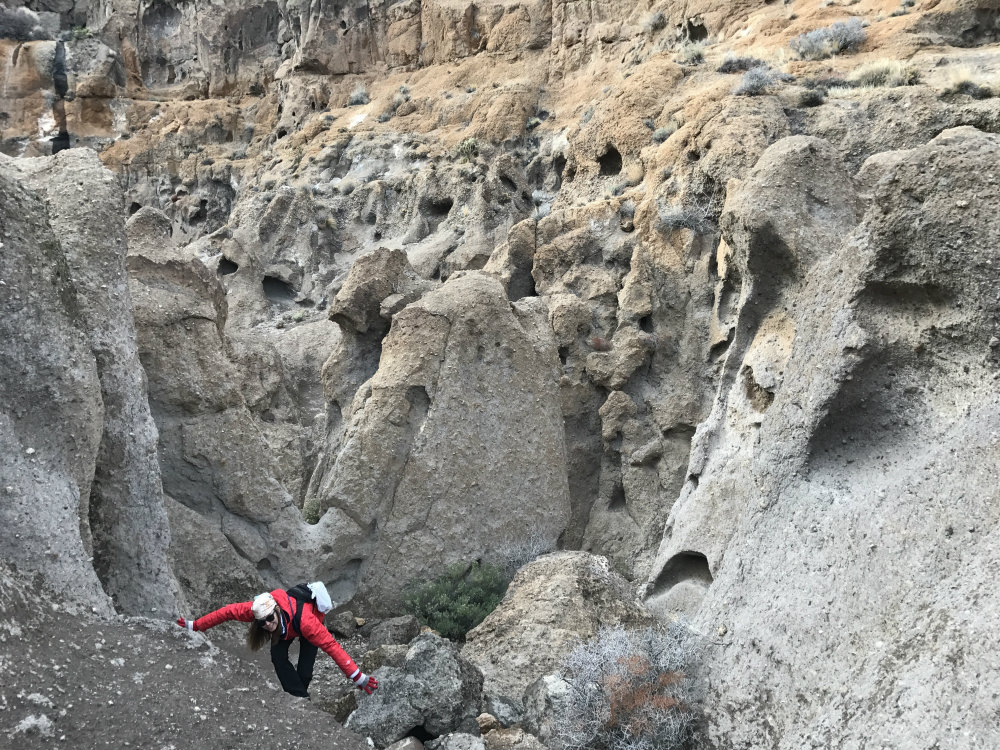 Lowlights: No heat on 30-degree nights with canvas walls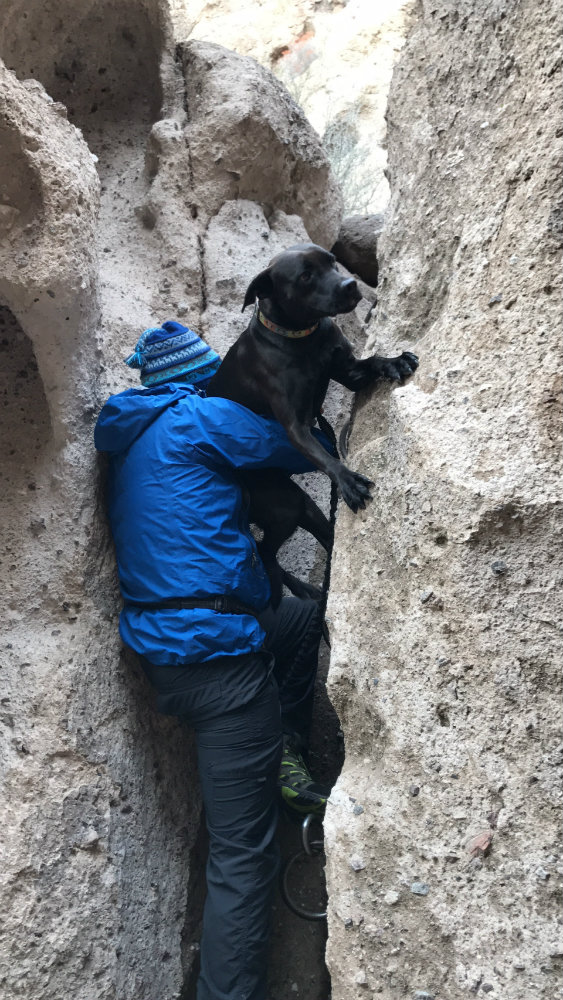 Yuma, Arizona: Home on the Road #31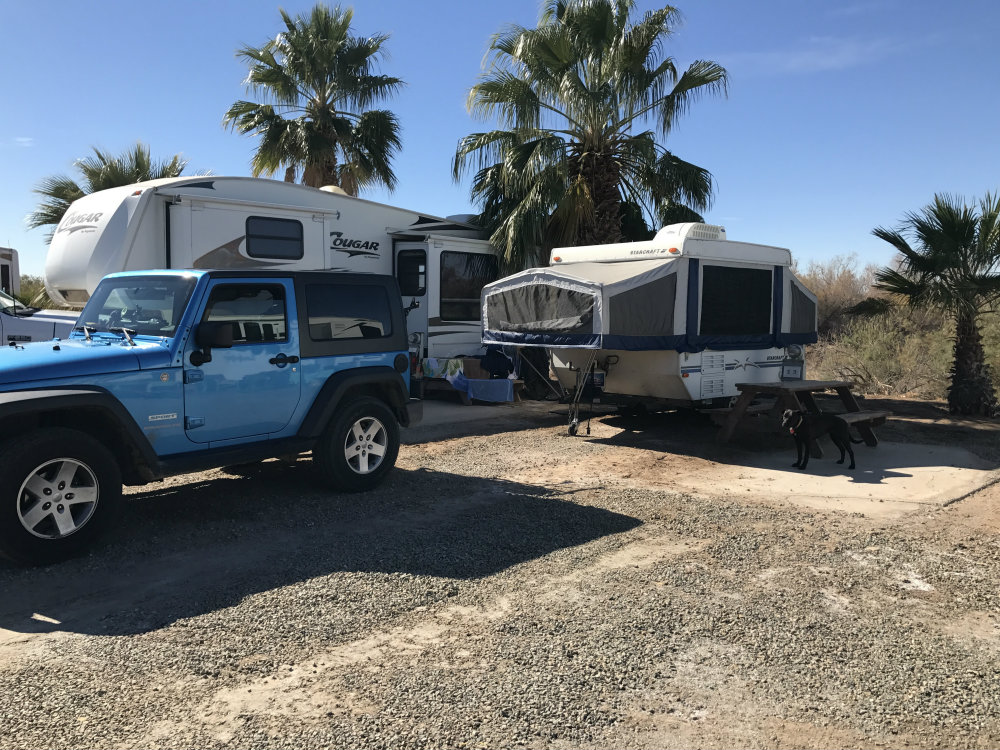 Highlights: Decent weekly rate, sunny and warm, met fellow (young!) long-term RVers Sara and Mike (check out Sara's blog), Imperial Sand Dunes, yoga at the Yuma prison guard tower (every Monday evening at 5:30), date festival and Mardi Gras festival downtown, 80-degree weather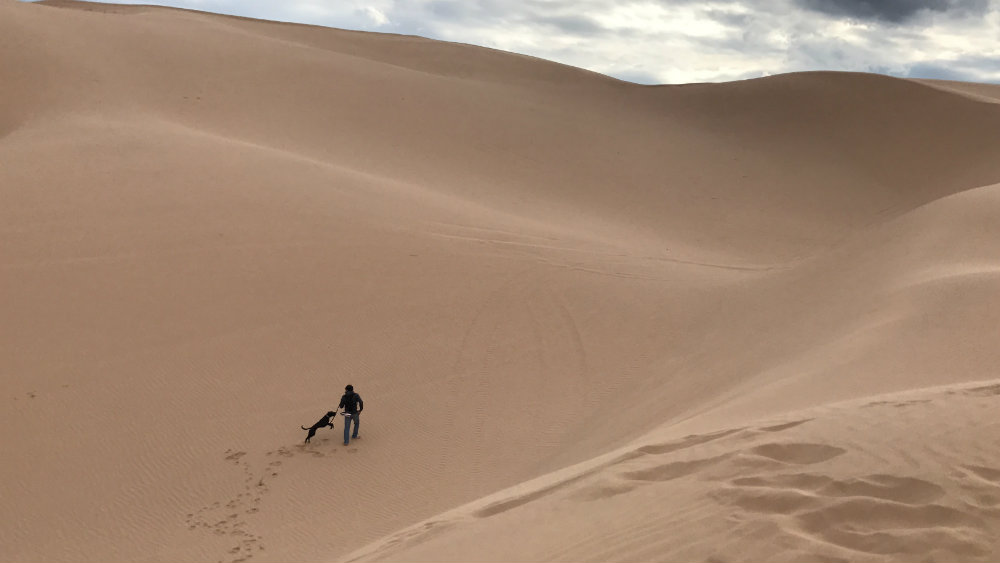 Lowlights: Very crowded campsites, way too many overly-friendly snowbirds in a constant need of chatting, high winds, not enough hiking/biking trails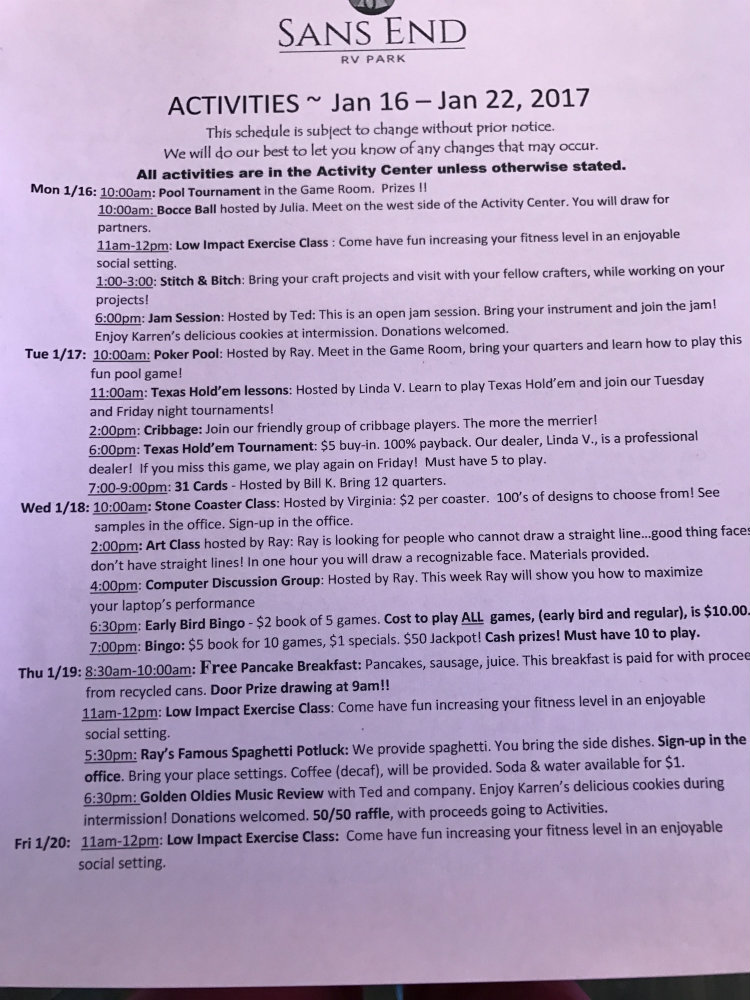 Baja California (Ensenada & San Felipe): Home on the Road #32 and #33
I wrote an entire post devoted to our six days in Mexico. Check it out here: Road Tripping to Mexico in the Age of Trump…with a Dog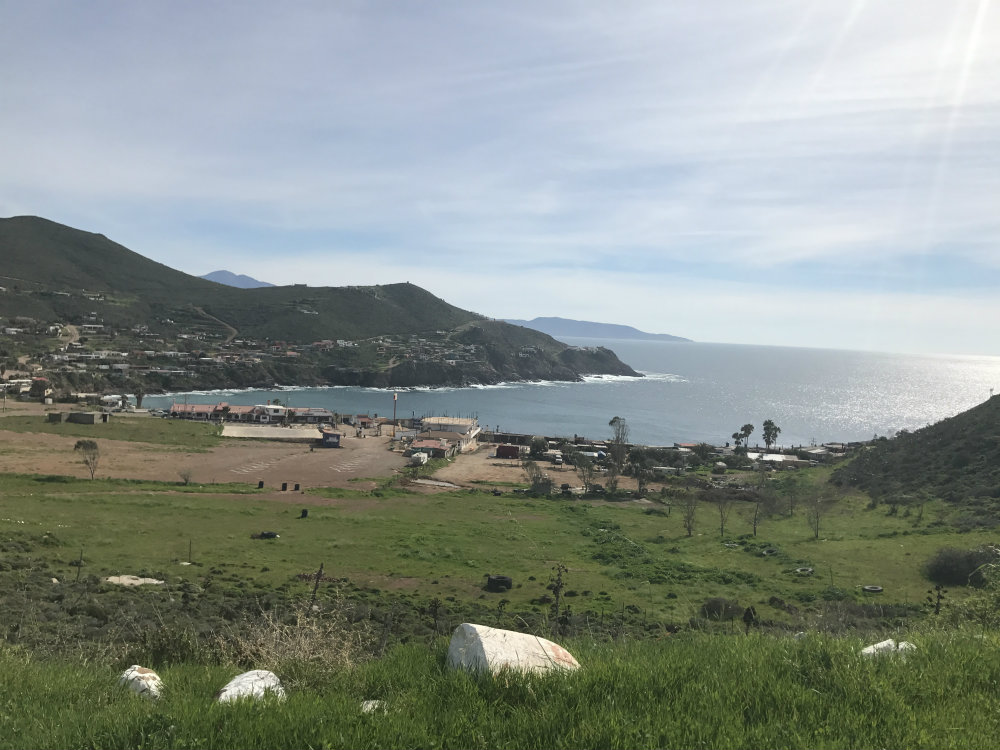 Highlights: Easy border crossing, incredible ocean and mountain views, perfect 70-degree weather, the beaches, cheap food and beer, the vineyard region, taking an actual vacation and not working for a few days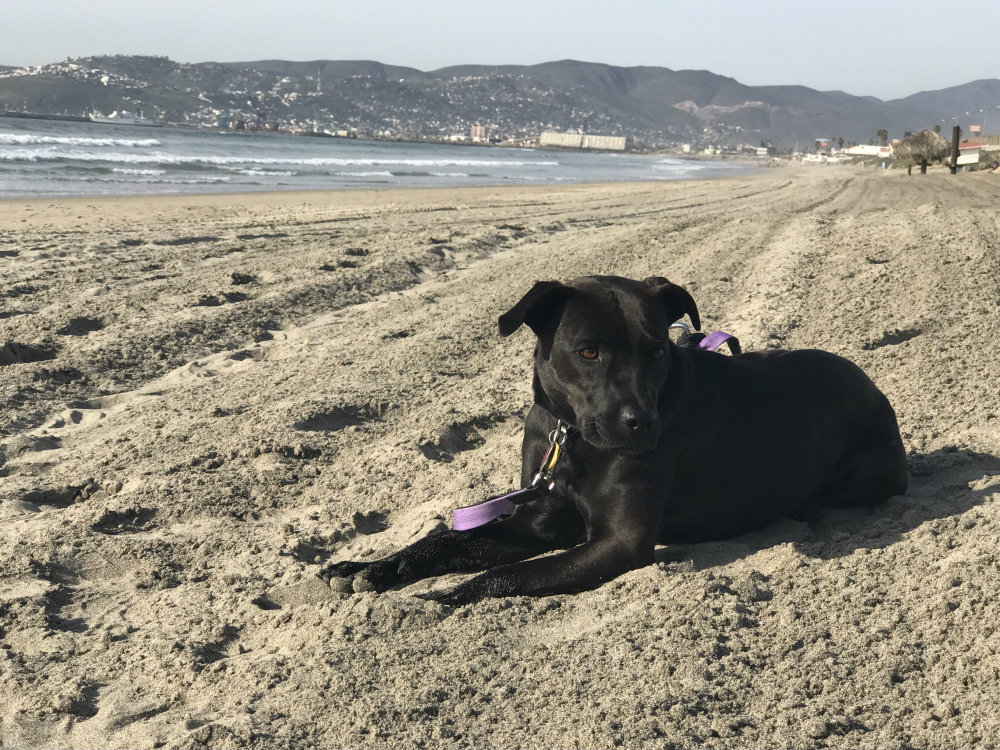 Lowlights: Lots of planning & logistics to get down there, loose dogs everywhere, potholes on roads, pushy sales vendors, everyone wants a tip, expensive gas and tolls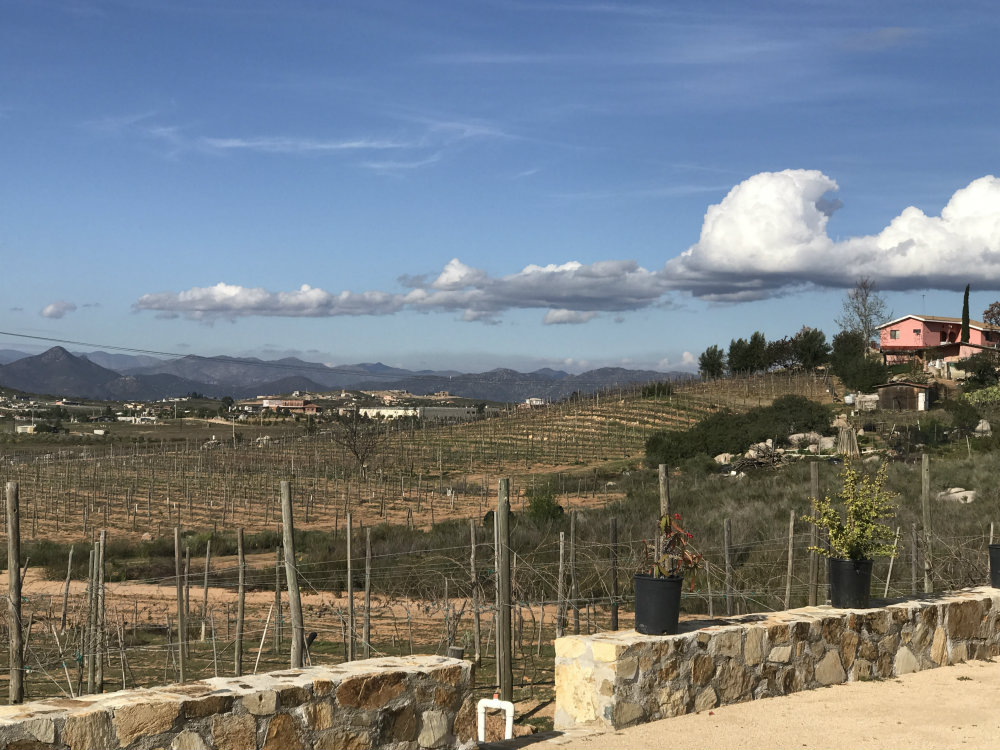 Thoughts & Ramblings: Month #7
In no particular order, these are some random thoughts that came to me over the course of month #7 on the road.
We started doing circuits of push-ups, squats, and crunches around Christmas and increasing the number of each by 5 every 3rd day. We've actually been keeping up with this INSIDE the camper on cold days, which is an amusing sight to see.
It's really hard to find campgrounds in the Yuma area for people under 55 years old, that allow dogs over 20 pounds, and that don't require you to be self-contained (have your own bathroom). What's up with the snowbirds and all their rules?
We celebrated Monkey's 3rd birthday in the camper! I can't believe she's only been with us a year. I can't imagine this camper life without her.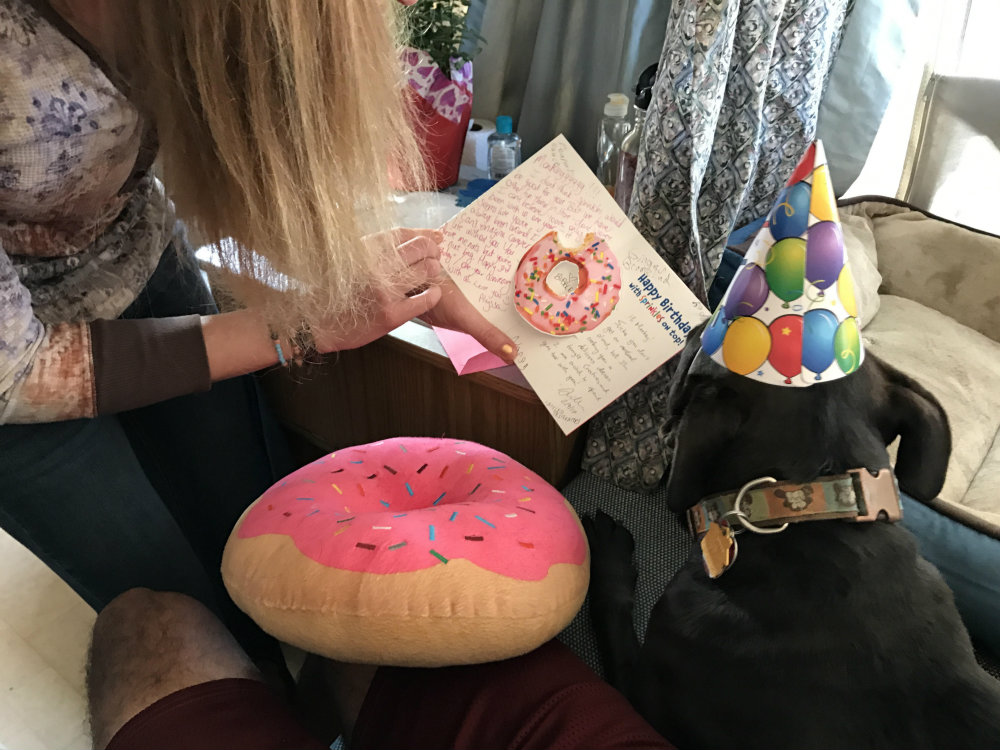 We don't fit in with or particularity enjoy the prevailing camping culture or demographic. I'd love to go off-the-grid like so many other vanlifers, but we haven't made the big investment in solar panels, generators, etc. yet. However, I can't stand traditional RV parks much longer, so something's gotta give.
Sometimes I feel like we don't allow room for enough spontaneity in our busy camper life schedule. But an example of something awesome we stumbled across was a wood craft festival in Yuma. Made me really miss crafting, and my husband even found his mom a birthday gift here.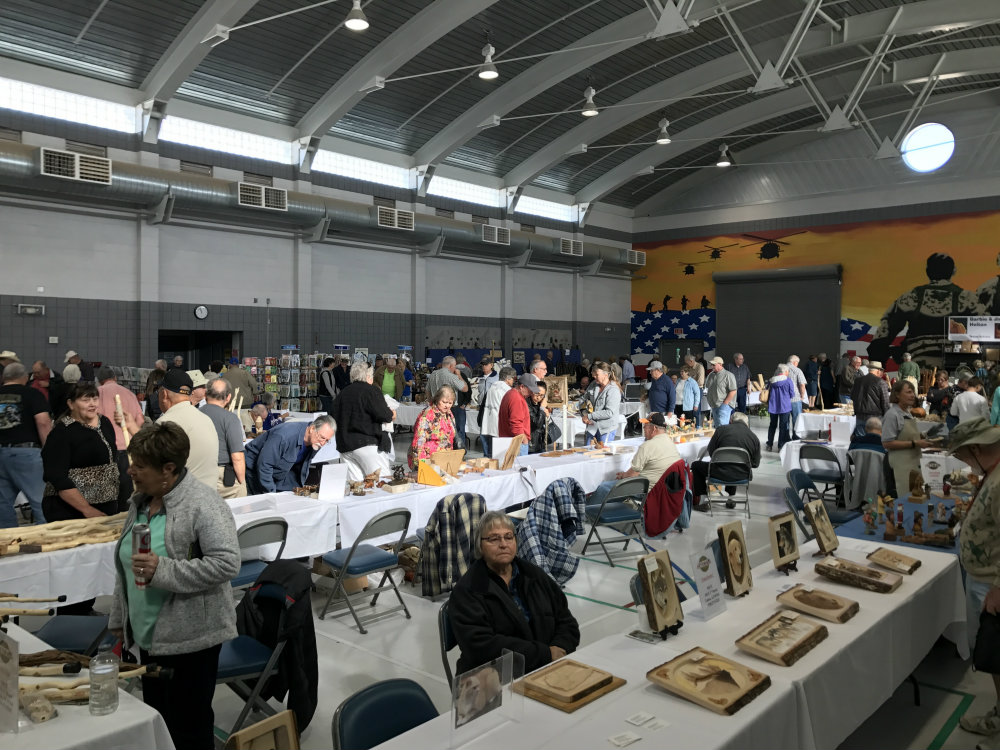 Although the southwest has been MUCH less rainy than the east coast, rain is still brutal when your camper sinks into a mud pit.
On a whim, I joined a Facebook group called Make Money and RV. We actually met up with a couple living a similar lifestyle to us on the road in Yuma and it was really fun to swap stories and tips.
I have been considering taking virtual guitar lessons via Skype from another couple I met through a Facebook group called Make Money and RV. I'm stuck in a practice rut and totally plateaued in terms of getting any better. I haven't pulled the trigger on committing to lessons yet because I'm worried that my internet situation changes every week or two and often sucks.
Dates are a big deal around Yuma. We went to a date farm and a date festival. I thought I hated dates after being force-fed raisins as a child.
Good craft beer is hard to find in Arizona liquor stores. However, liquor is plentiful and cheap. One day, I bought a bottle of Three Olives s'mores vodka for $2.99. However, it was disgusting…lesson learned.
I've been wanting to read a textbook-style book on how to identify plants while hiking. I've found some paperbacks on Amazon, but no good Kindle options. Suggestions welcome if you have any recommendations.
However, I have been neglecting reading books in general and watching too much TV. I've started getting back into the whole reading thing with some short stories on Kindle, like The Fluted Girl by Paolo Bacigalupi and The Plagiarist by Hugh Howey.
Mexico made me feel pretty ignorant with my sub-par bilingual skills.
I'm at an age where I feel age-blind. People who are anywhere between 20 and into their 40's all feel like they're my age.
Here are some photos with captions!
Looking Ahead to Month #8
It wasn't until we had a few days off to really disconnect from routine in Mexico that we started seriously considering our next phase in this camper journey. I'm not going to say any more just yet, but I will be sharing a BIG ANNOUNCEMENT very soon to kick off month #8!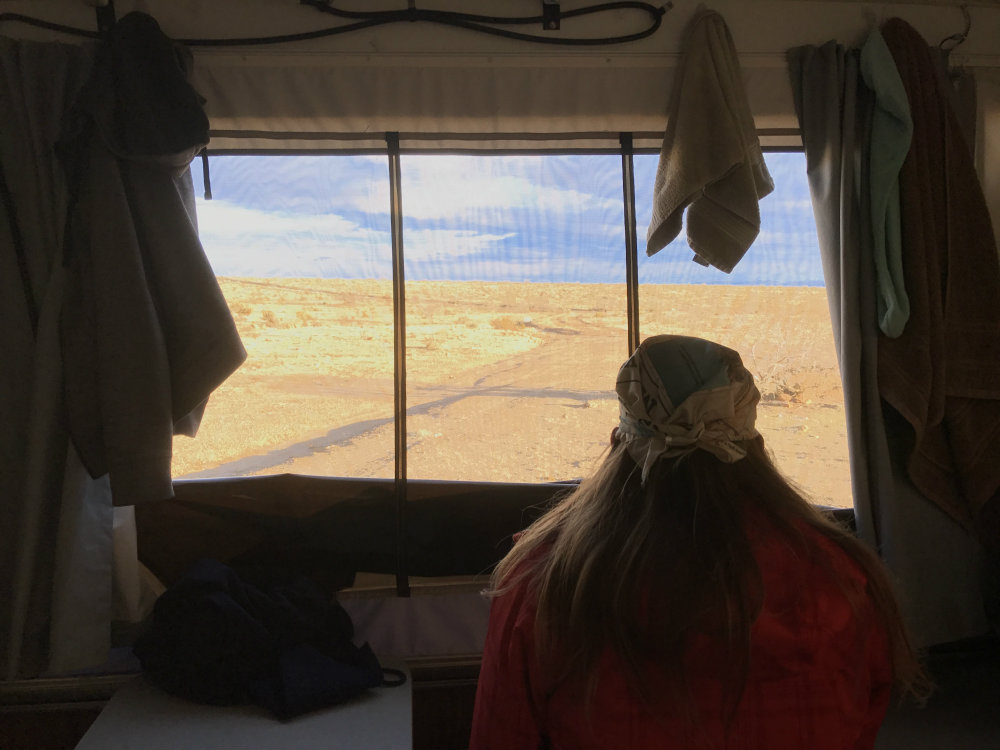 Catch up with the journey: