We're just a month away from our two-year (!) nomadic anniversary, and we're kicking things off in a foreign country. Okay, so Canada doesn't really feel all that foreign. But we did have a bit of a sketchy border crossing and I'm hearing more languages around the campground than anywhere I've stayed in the U.S.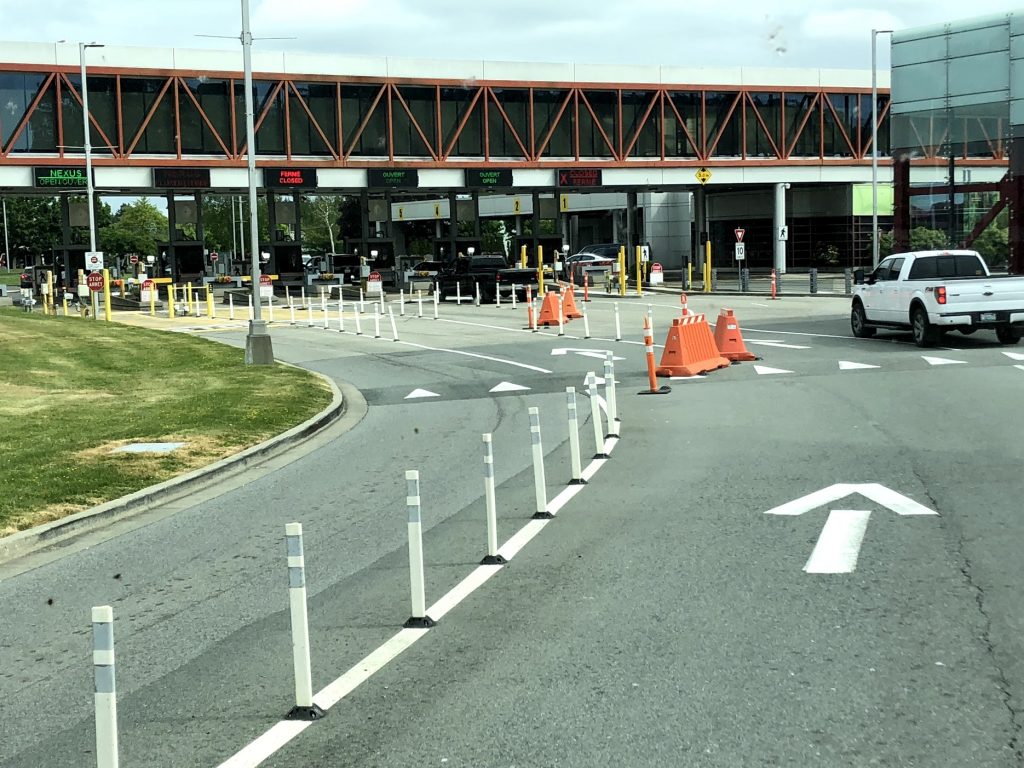 Although I've been to Canada several times before this, here are some first impressions of after living here for a more extended time in an RV:
Don't bring pepper spray across the border – it's considered a weapon and will be confiscated
However, border control doesn't care much about dogs
Gas is expensive
But medical care (vision exams, new contacts, dental surgery) is considerably cheaper than in the U.S. if you don't have good insurance
Finding kilometers instead of miles on the dashboard is hard to do while driving
Everyone here camps in RV rentals made by Canadream
The internet connection kind of sucks, even in cities/suburbs
But the campgrounds have surprisingly great free Wi-Fi
Canadian news is funny to watch, but my favorite new show is "Canada's Worst Driver"
Food, household, and toiletry products you buy have labels printed in dual English/French languages
Late-May weather is pretty spectacular
But some places have snow in June?!
Ordering online from Amazon in Canada is expensive and the selection is crap
This place is just riddled with parks
The Canada-U.S. money conversion works in our favor
The Canadian dollar is called a "Loonie" – hilarious!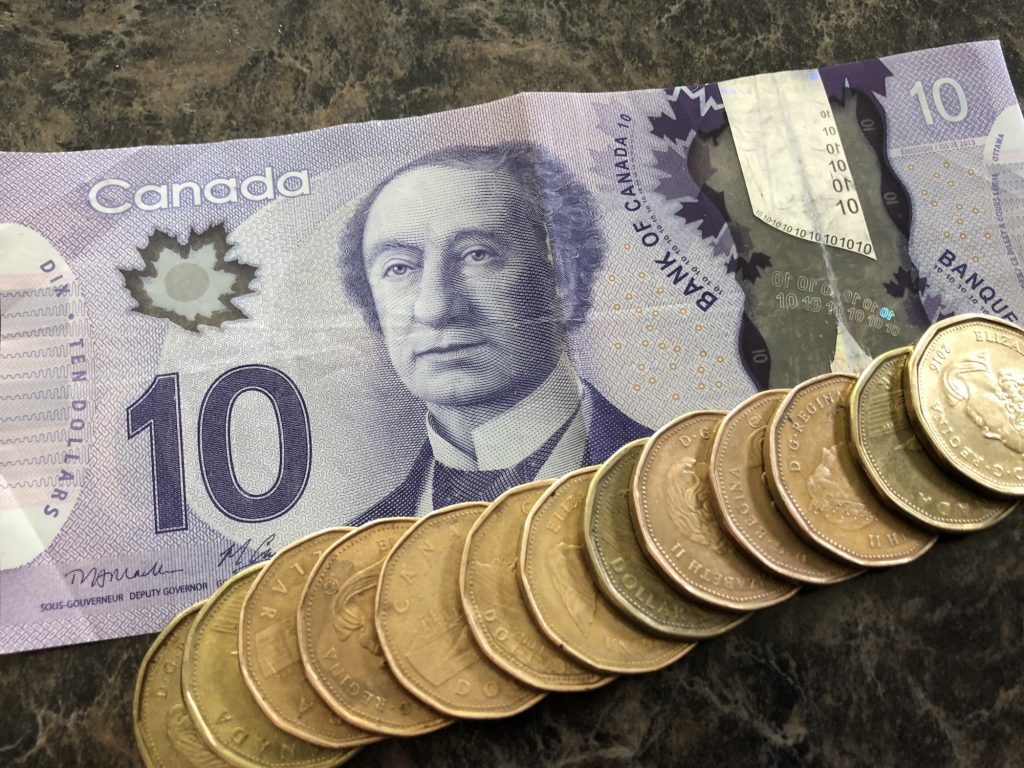 Here's a quick recap of this past month's batch of homes on the road.
San Juan Islands, Washington: Home on the Road #70 (continued)
We kicked off Month #23 still back in Washington with our anniversary celebration in the San Juan Islands. It was an awesome time involving a ferry ride from Anacortes to Orcas Island, backpacking with tent gear to overnight in a remote place, and renting an adorable log cabin along the sea.
Highlights: Dog-friendly ferry ride, getting back to our camping roots again with tenting, living in a cabin for a day and wanting to keep it, finally finding a great place to kayak and SUP with calm water and a beach to pull over onto for lunch, perfect weather in the 70s
Lowlights:

Discovering how vague and unhelpful the information about where to kayak in this region was and actually having to ask a real person (gross), having to leave the island life behind (sad)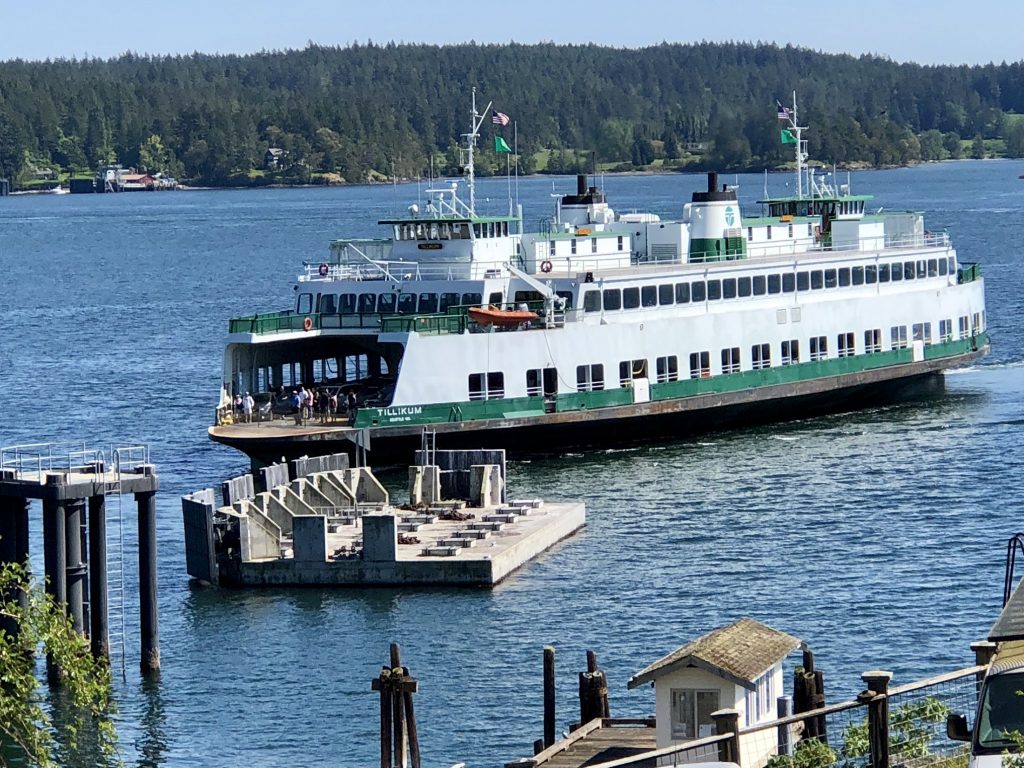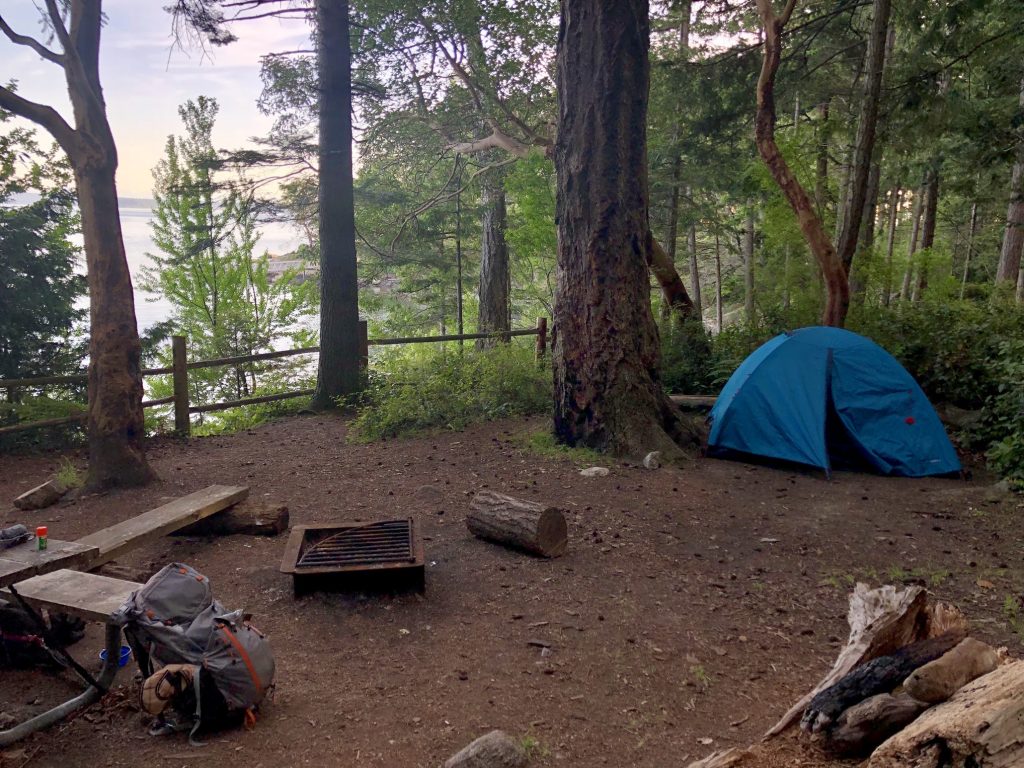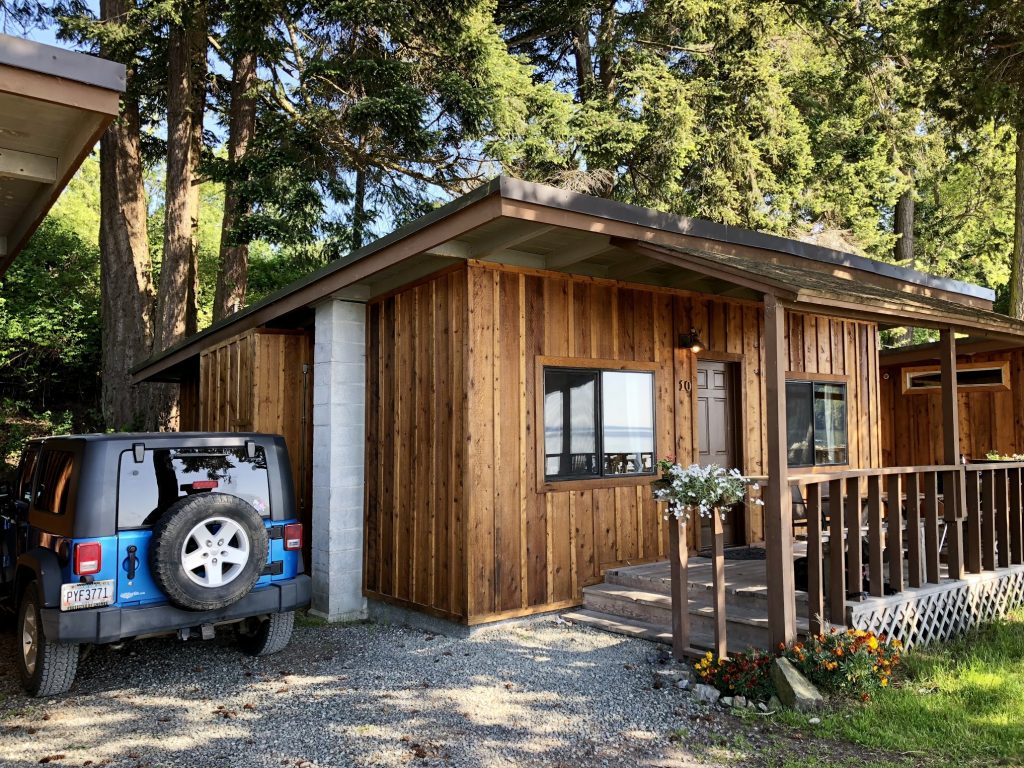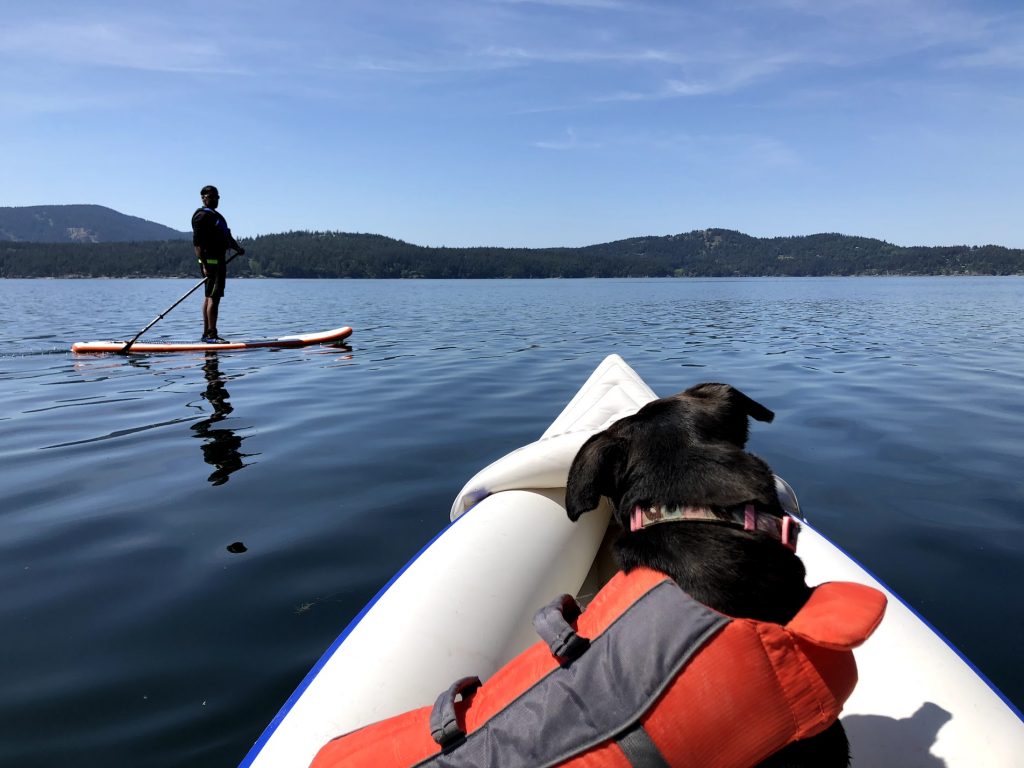 Vancouver/Burnaby, British Columbia, Canada: Home on the Road #71
After crossing the Canadian border at Blaine, Washington, we headed to the Vancouver area because we really enjoyed this part of Canada when we visited six years ago. Like many cities, there were no good camping options actually in Vancouver, so we settled for the nearby suburb of Burnaby, which we will forever refer to as "Burnbaby."
Highlights

: Taking care of our vision exams and contact ordering for way less money than in the U.S., revisiting old touristy haunts like Granville Island and the Stanley Park area, discovering a gnome trail, great Belgian beer at Dagaraad, getting caught up with a ton of work, pleasant weather in the 60s-70s
Lowlights: Crowded campground with Canadians being just as annoying as Americans, the husband got his wisdom teeth removed so much of our stay here was committed to recovery rather than exploration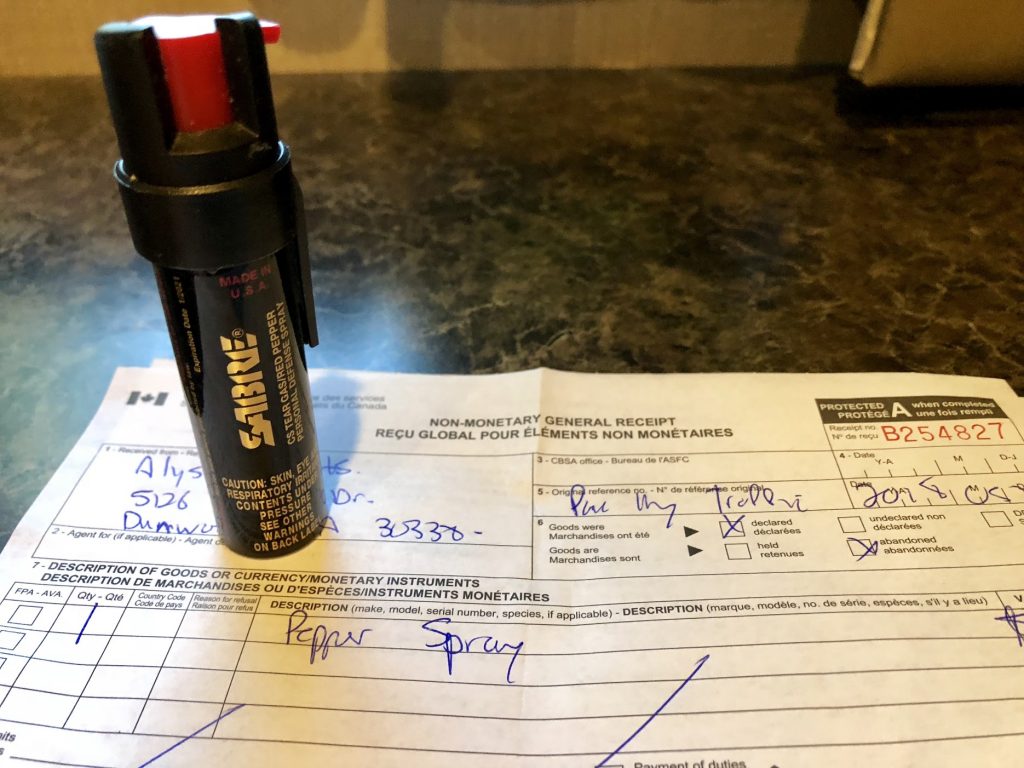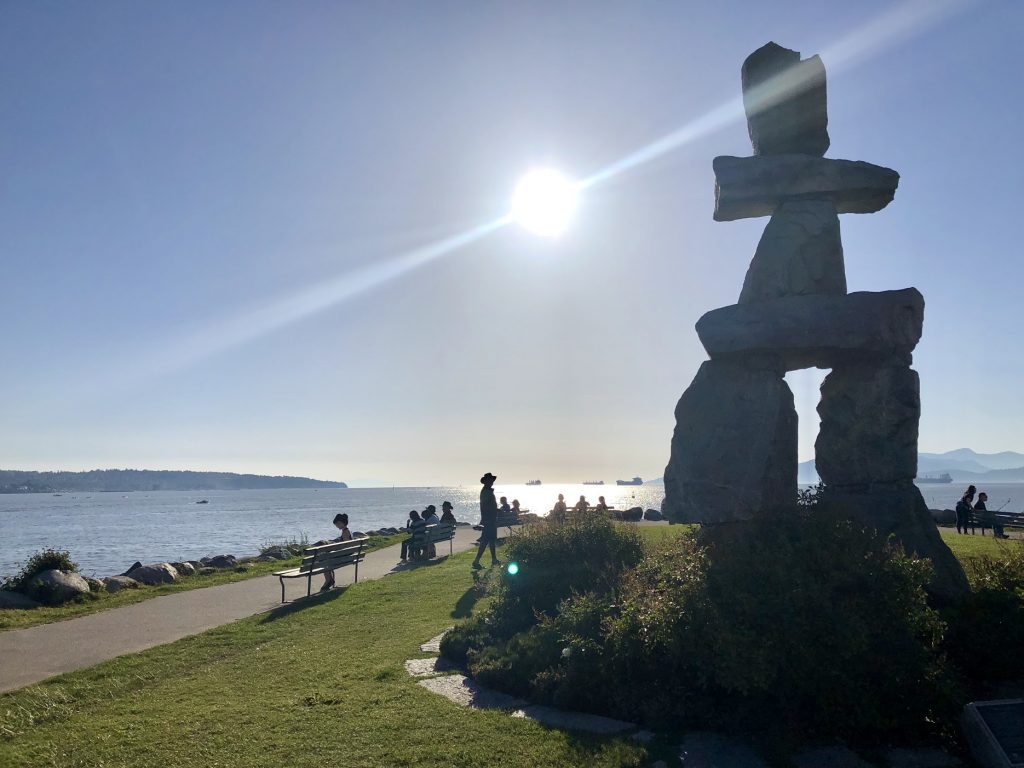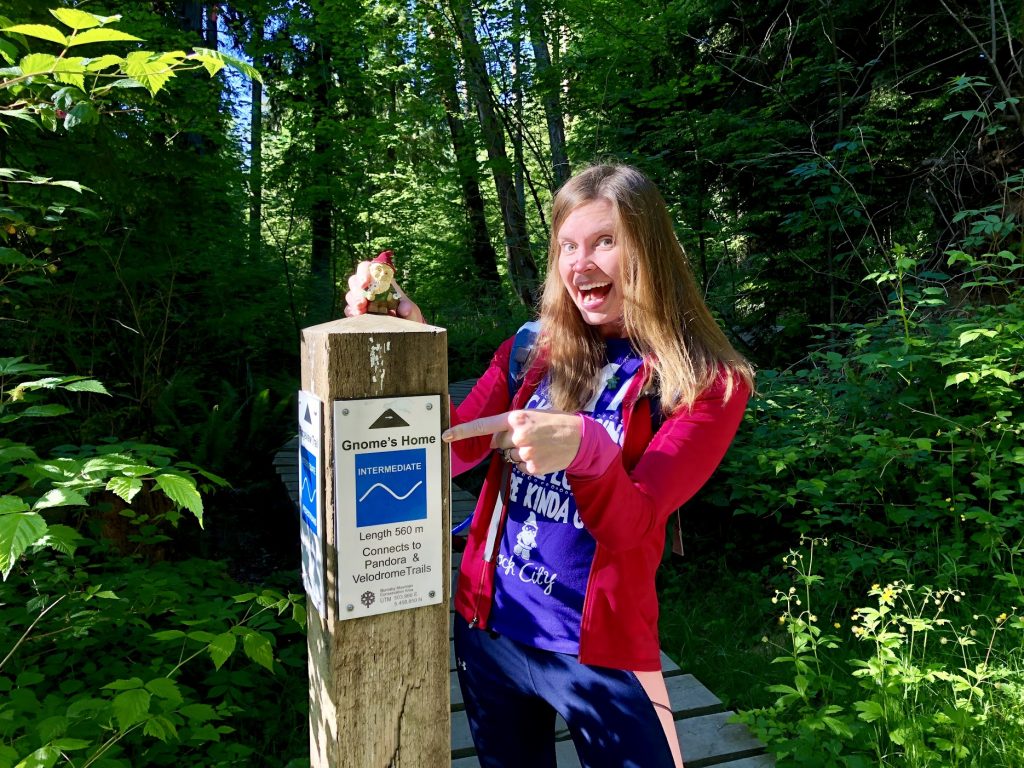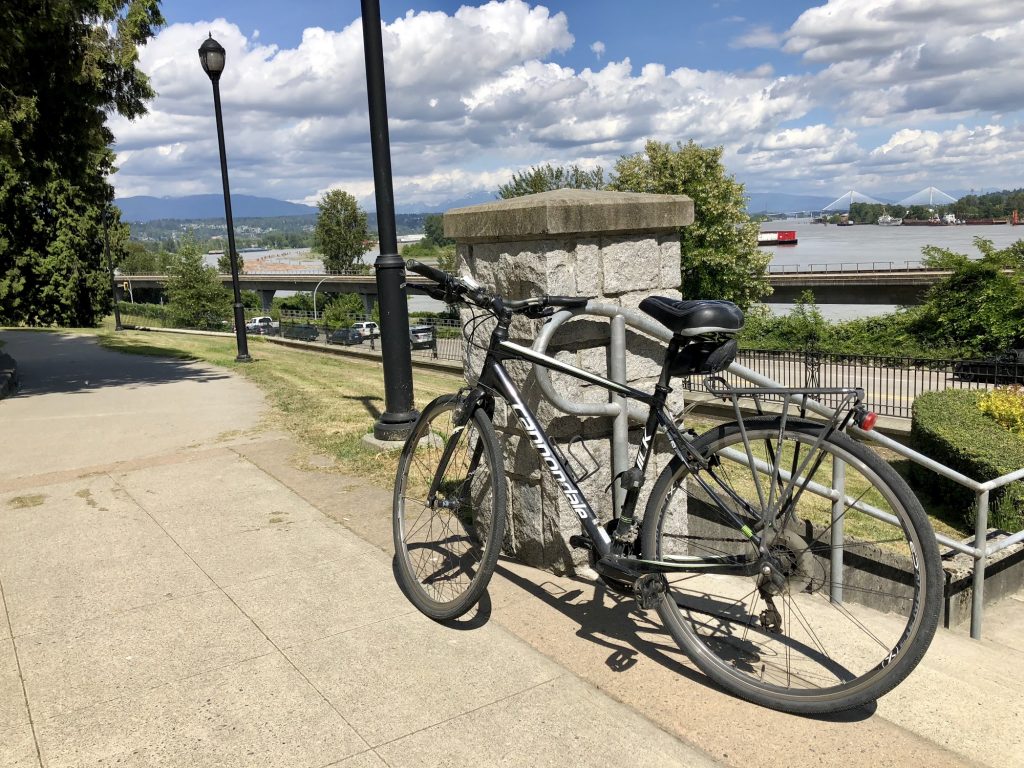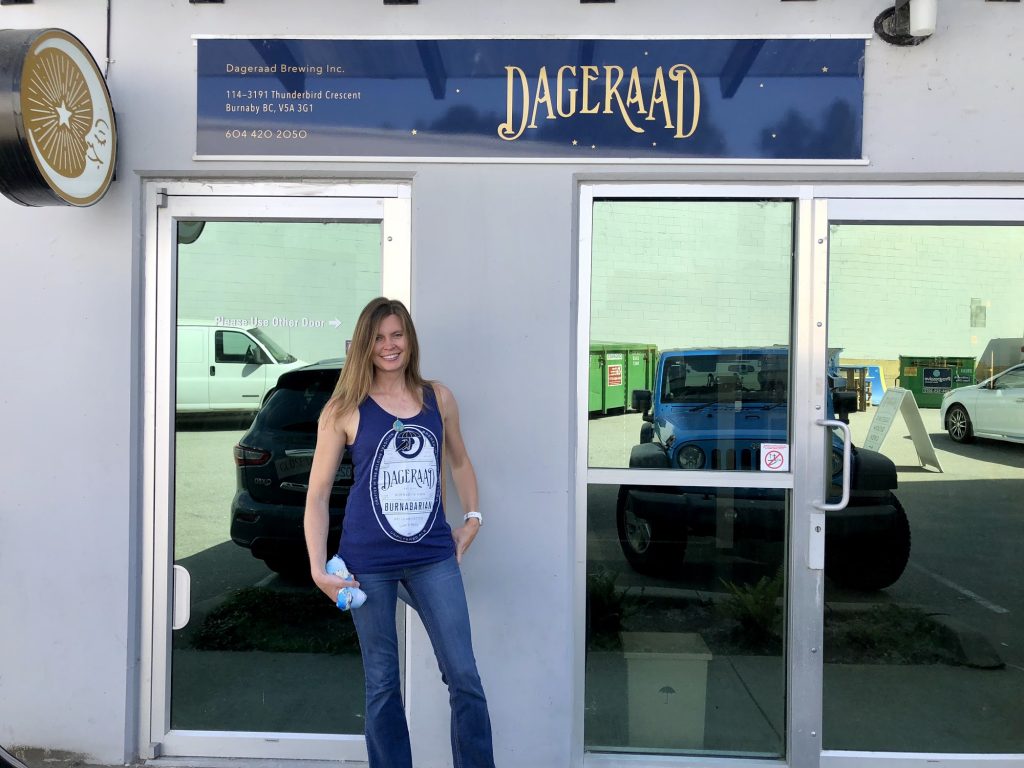 Lake Country, British Columbia, Canada: Home on the Road #72
We actually never intended to camp in Lake Country, BC and had booked a site in the nearby area of Vernon instead. But about a week before our reservation, the campground sent me an email that they were at a serious flood risk due to the massive amounts of snow from last winter now melting and flooding the nearby lake. Fortunately, they refunded my non-refundable deposit so we could seek shelter elsewhere. Lake Country, near the city of Kelowna, is where we ended up to check out another part of BC and still get in some paddling.
Highlights: Camping right next to a marina so we didn't have to pump inflate and deflate the boats with each use, quiet campground with good Wi-Fi, the most scenic winery I can ever remember being at, finding a great self-serve dog wash station
Lowlights: Rain, feeling old age creep up on me with post-paddling and post-hiking soreness and struggling to keep up with the pace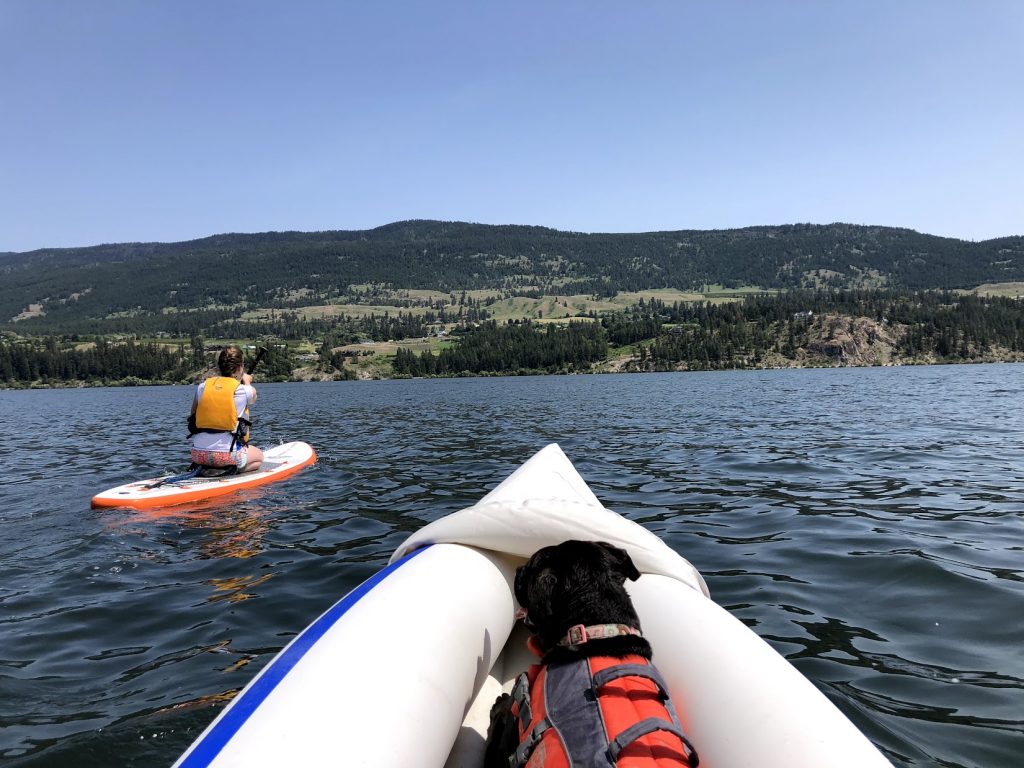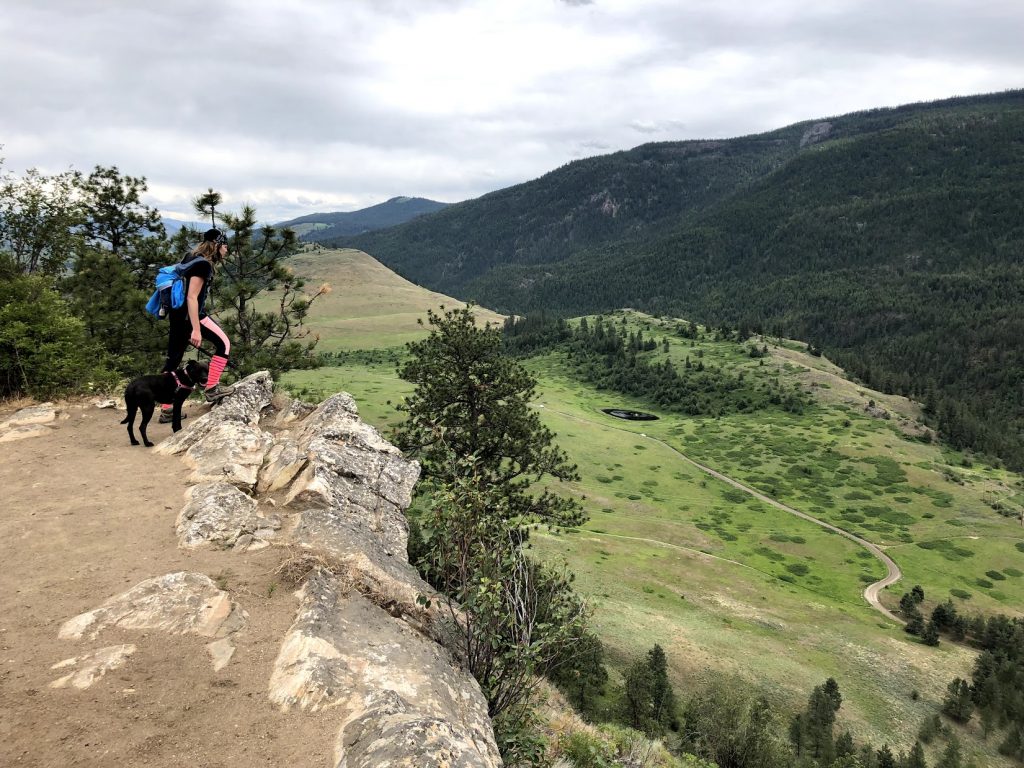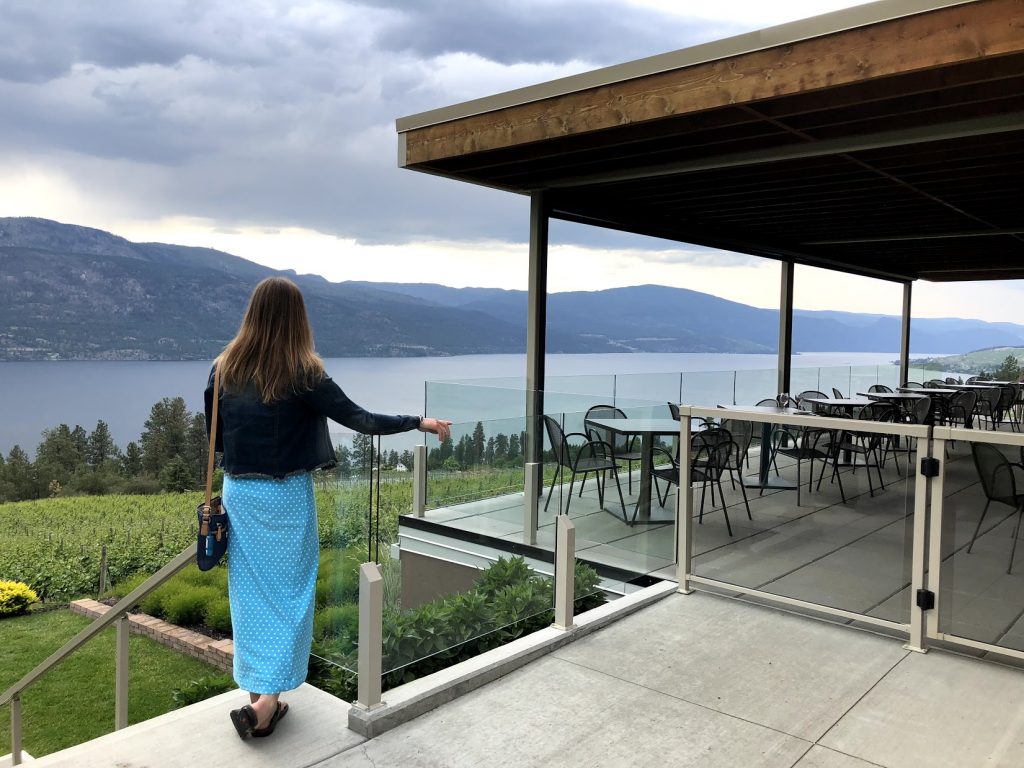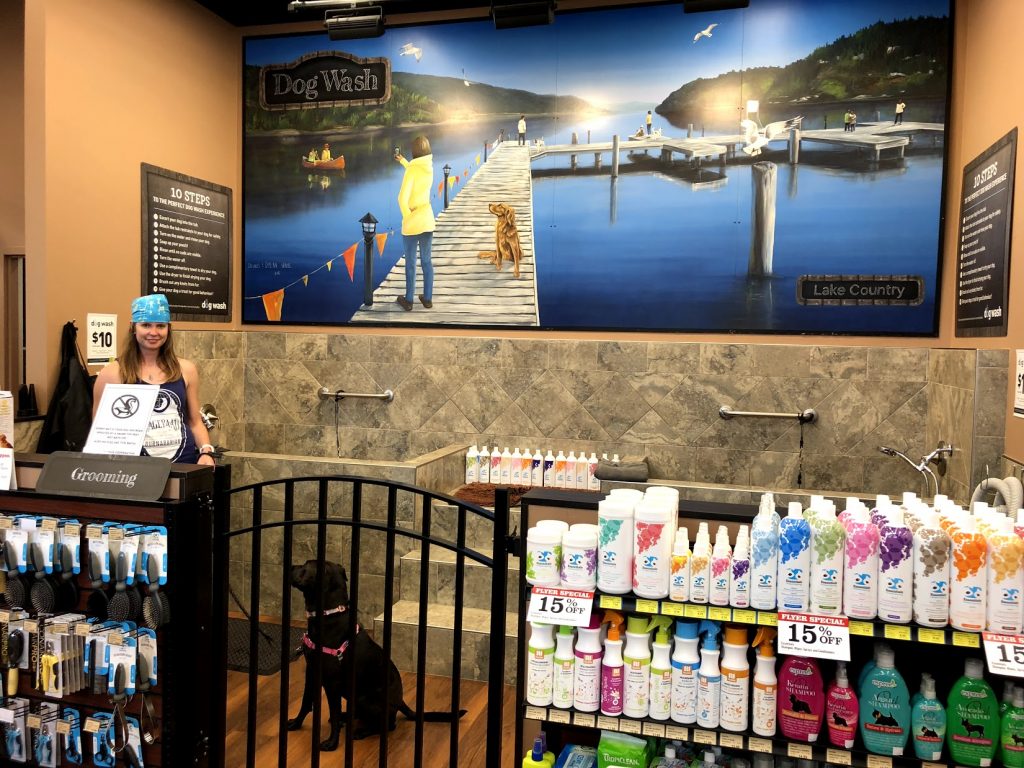 Revelstoke, British Columbia, Canada: Home on the Road #73
We spent a week in this Canadian mountain town with a badass name and badass scenery to match. If it wasn't for the average 150 inches of snow this place gets each year, paired with lot of rain and not lots of sunshine, I think Revelstoke would make it onto our wall of "places to possibly plop down in someday" post-it notes.
Highlights: Hiking in Canada's Glacier National Park and Mt. Revelstoke National Park, checking out at the least the 5th railroad museum during camper life so far and deciding that this is now a "thing," good campground Wi-Fi for working, everything you'd want in a little mountain town
Lowlights: Snow and 42-degrees in June, way too much rain, mud, very unpredictable weather, only having a week here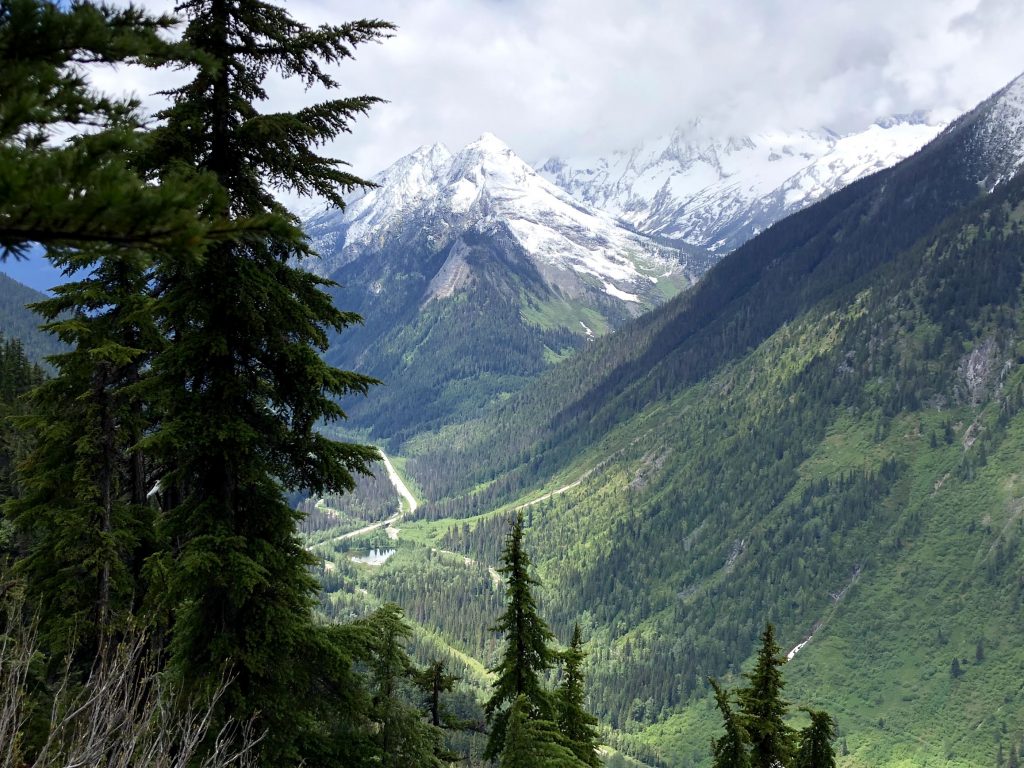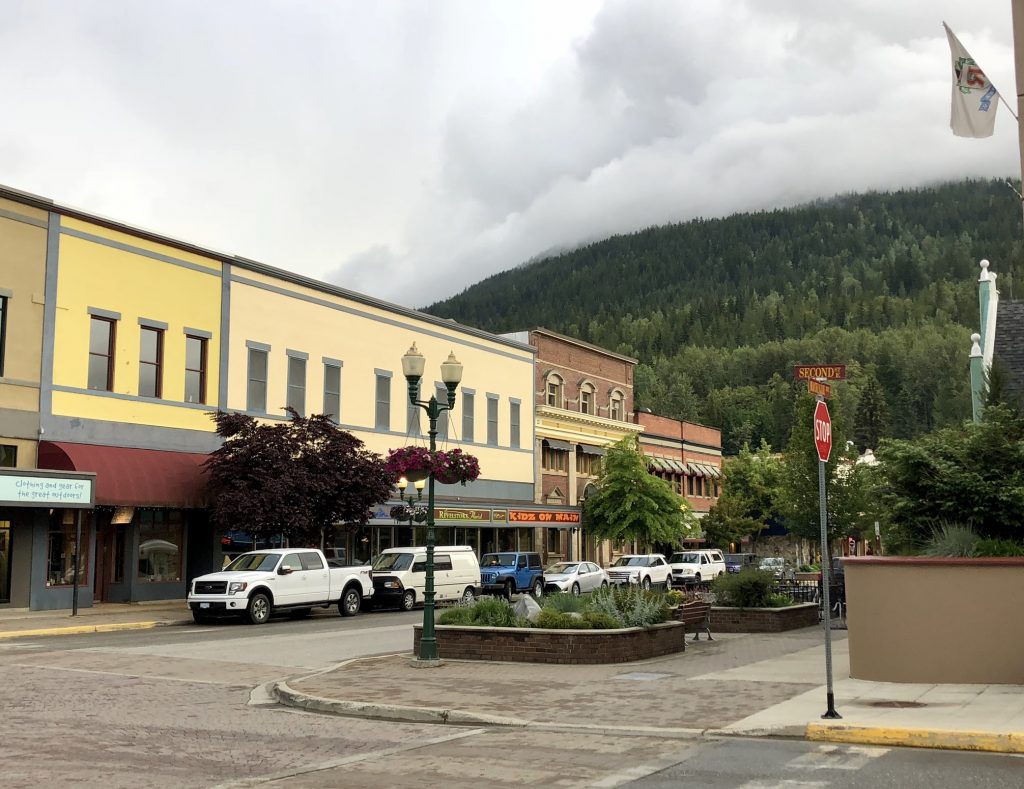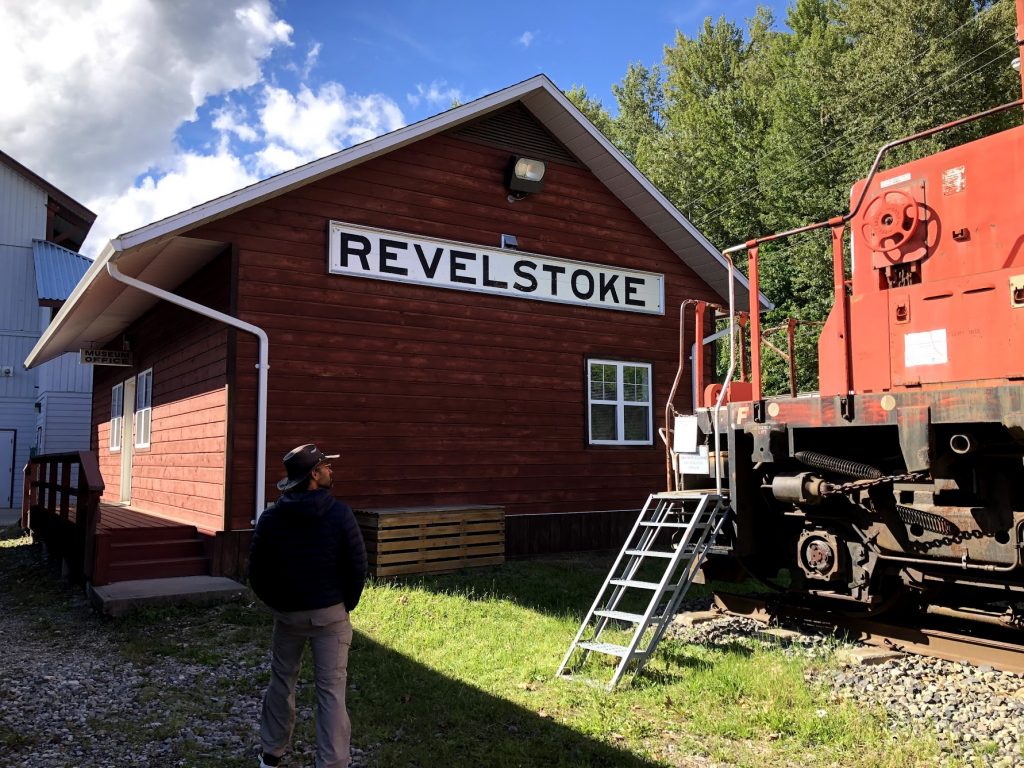 ---
This Month's Ramblings from the Road
As soon as we arrived in BC, it looked like it was snowing. However, it was May and 70 degrees outside. What the heck was it? Thanks to a well-marked hiking trail, I learned that tiny pieces of cotton were floating through the air courtesy of Black Cottonwood trees. I love learning about which trees are what. More trails need to teach me things.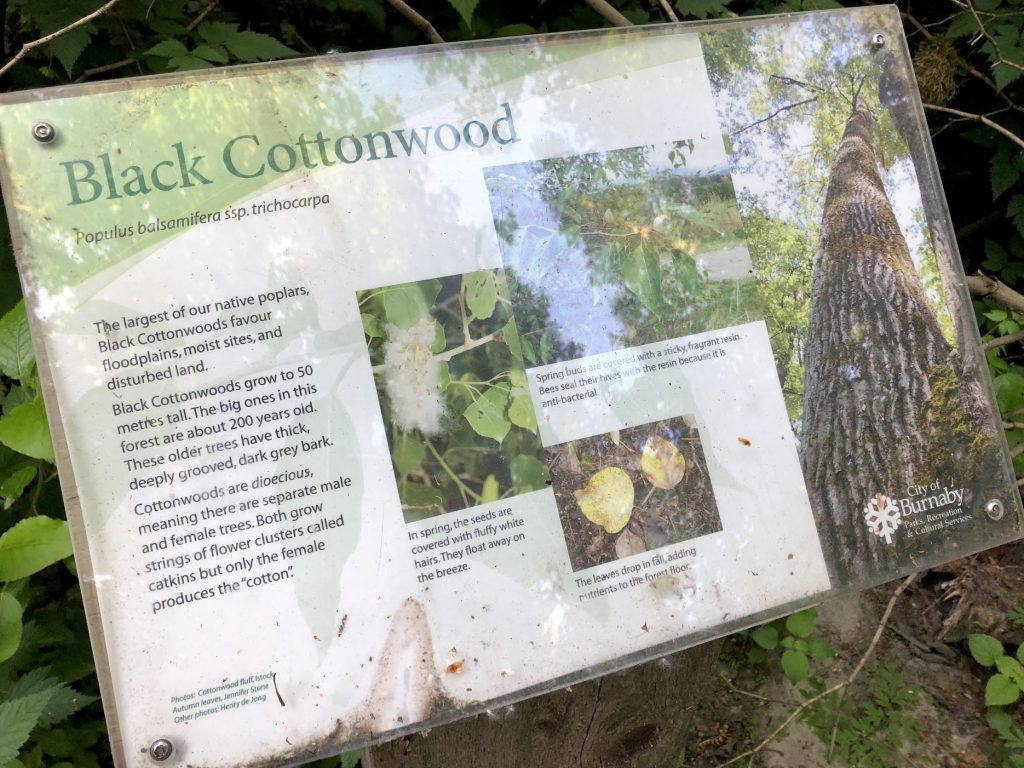 I'm finally feeling ahead of the game with work. Woo hoo! At least something good came out of spending more time at home playing nurse for a recovering "less wise" husband with fewer teeth.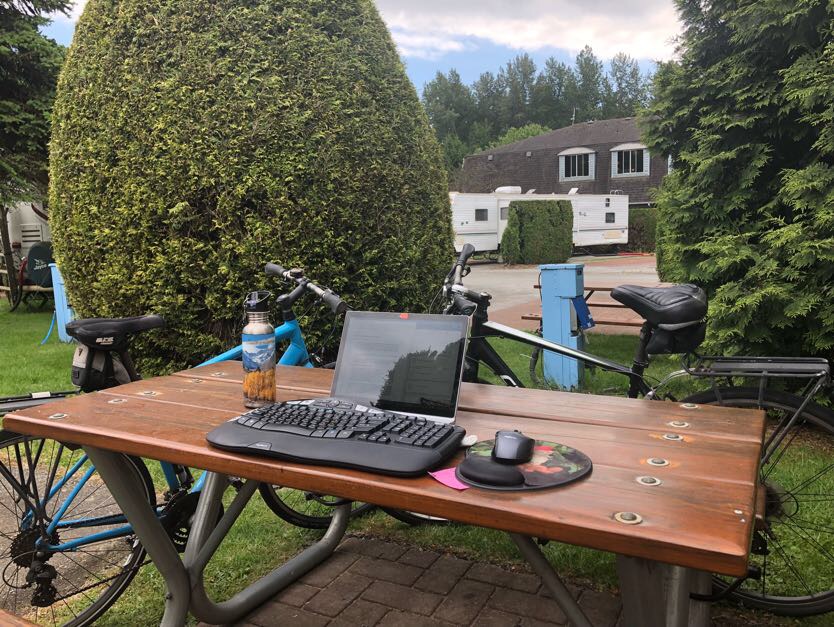 Something else I did with this magical extra time was break out my sewing machine again. Been awhile! Check out these recovery PJ pants covered in crazy dogs, posed next to our crazy dog.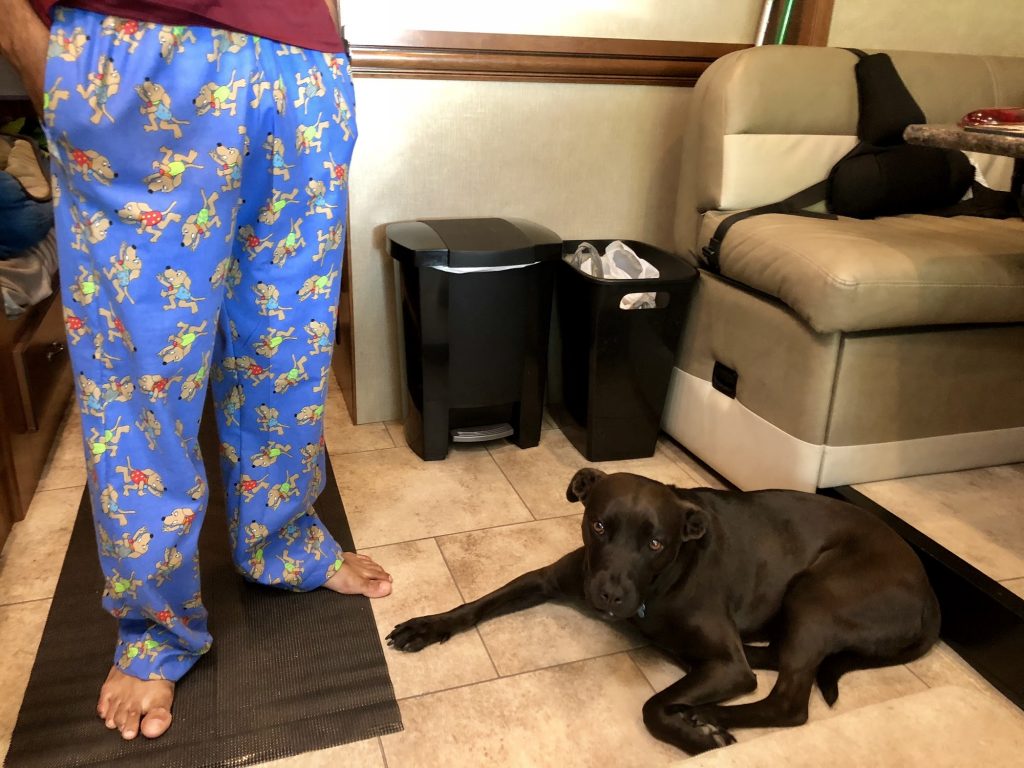 Speaking of crazy dog, this new toy (a stuffed Canadian goose) didn't stand a chance.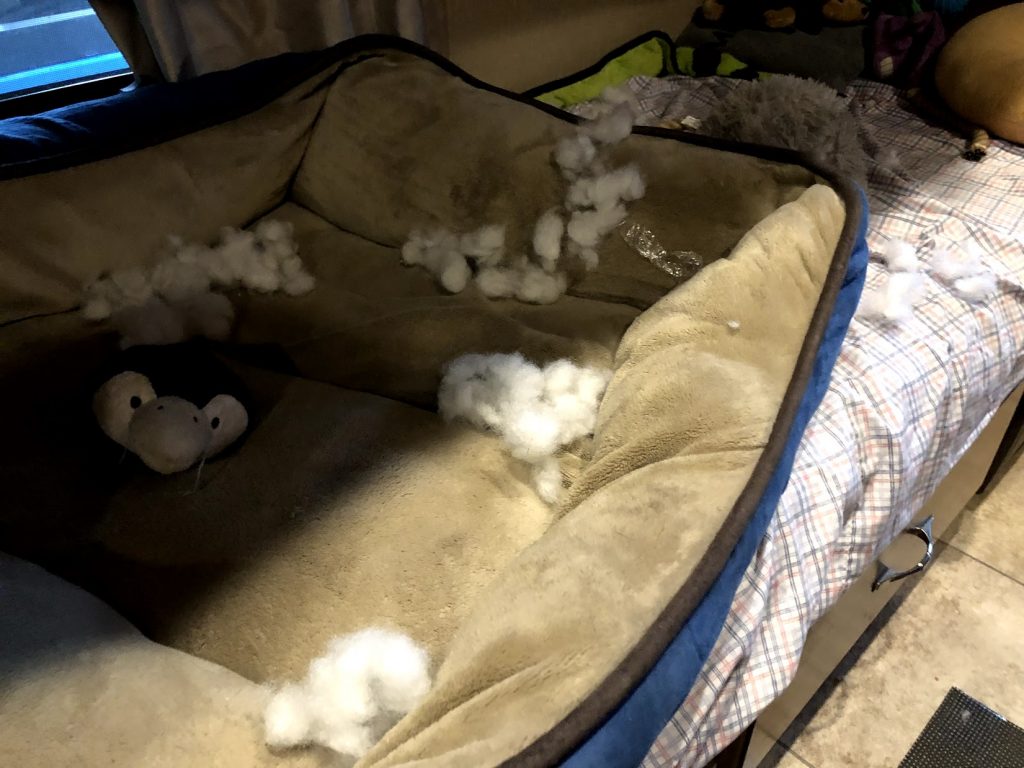 Month #23 required me to take on some new responsibilities during the wisdom teeth recovery period, such as grocery shopping. While I've certainly picked up a couple items here and there as needed, I haven't done a full-blown weekly grocery shopping outing for literally years. In our division of labor, that's the husband's job.
Of course, being out of practice, my grocery endeavor didn't go exactly as planned. Of course, I chose the one grocery store in the Vancouver suburbs that was going out of business in a month and had half the shelves empty. Of course one of the pre-packaged salads I bought gave me horrific abdominal cramps to the point of googling "symptoms of e-coli." Fortunately, I was back to normal by the next day. But on the plus side, it was kind of nice getting to stock up on all of the vegan stuff that I like but that doesn't necessarily get bought without me behind the shopping cart. Maybe I'll try it again sometime soon. Or not.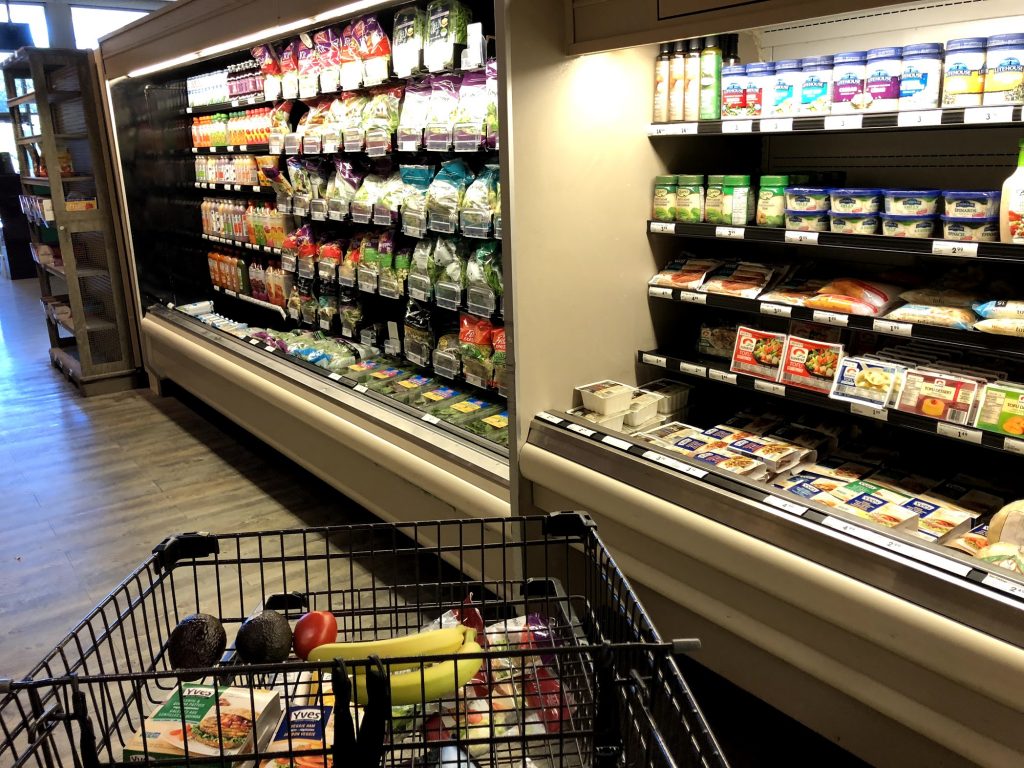 ---
Looking Ahead to Next Month
Next month is a big month because we'll hit year #2 on the road on July 14! I wish we could stay in Canada longer and get further north, away from the main east-west highway and to the more remote areas that no one visits. However, internet reception for work is a major concern, and we have a Midwestern wedding to go to in late-July. Alas, Canada will always be here (or so we assume) for a later trip with perhaps a bit more time and advance planning.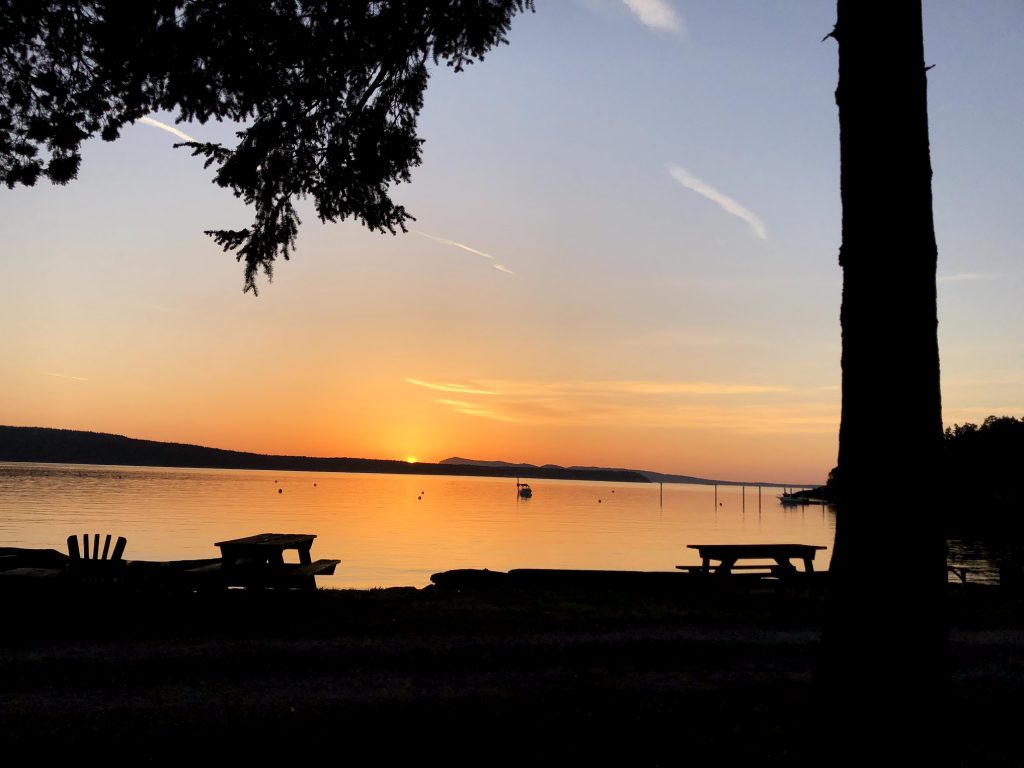 We'll be in Revelstoke for a bit longer and are then heading towards Banff National Park, the epicenter for Canadian outdoor tourism. Banff is insanely popular, so we couldn't find a place to camp even months in advance. So, we'll be staying at a provincial park about 40 minutes away. And since we hate crowds and traffic, we'll definitely be visiting the national park on a weekday and swapping that workday out for a weekend. From there, our last Canadian home on the road will be camping on a farm near Lethbridge in Alberta. Thanks for making it this far down the page, and as the Canadians say "bye."
---
Catch up with the journey: