As my last post hinted at, month #27 was a bit of a unique one. Somewhat suddenly, it seems that we have entered a new phase of full-time camper life – a phase that's more off-the-grid, more self-sufficient, and a whole lot eco-friendlier.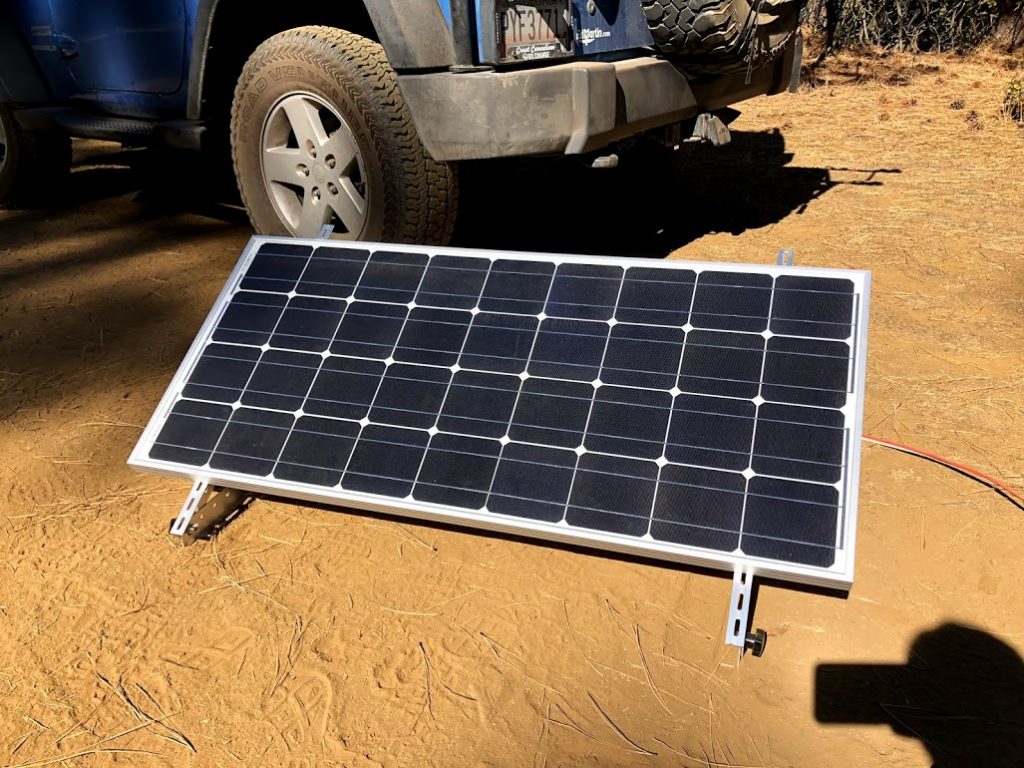 It all started with a solar panel system investment while we were staying in Bend, Oregon for a couple weeks. The research, ordering, and setup got off to a rocky start thanks to components that didn't work together as expected. After some irritating returns and Plan Bs, we emerged with a battery and inverter that look like this and are connected to cables running out the RV window to connect to the solar panel.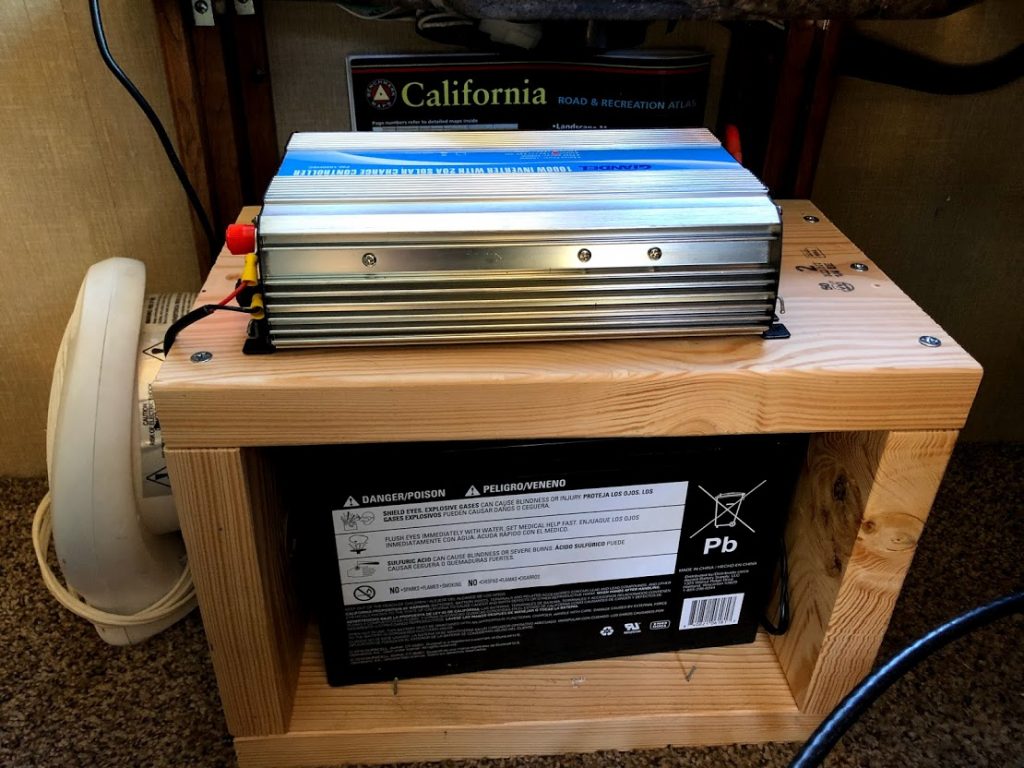 Initial Off-the-Grid Observations from week #1:
We are moving the solar panel for a more optimal sun position more than once an hour
To save energy, I'm wearing a headlamp to do dishes, brush teeth, eat dinner
Usable electronics with solar power: laptops, phones, watches, essential oil diffuser, electric toothbrush
Non usable electronics with solar power: electric blanket, space heater, dog heating pad, hair dryer, TV
Sleeping in hats, sweatshirts, gloves
Allowable generator use hours are exciting! Charge everything all at once!
Filling up water with an outside spigot in a jug to save tank usage
Watching TV shows on laptops/iPhones instead of RV television
My new laptop has a really long-lasting battery – yay!
No distractions out here = crazy work productive
It's pretty hilarious to watch my husband use his dental Waterpik over the kitchen sink and plugged into an extension cord connected to the inverter after warming up water in the tea kettle
1 solar panel is enough to keep our devices for the week charged but our RV batteries are running low…something we didn't anticipate
Using public showers again just like in the old pop-up camper days
Don't flush just for pee
Made it 7 days without dumping tanks – success!
ABC: Always Be Charging
ABS: Always Be Strategizing (about how to keep this going for as many days as possible)
Only enough propane to heat up the RV for less than an hour each morning to get out of bed in the cold….oops rain touched the circuit board and now the heater is broken
Man, this is cheap living
Washing dishes with cold water
Using decorative Halloween pumpkins as lights – 'tis the season
How is there internet out here?! Hooray!
But backing up a few steps, here's a quick recap of this past month's batch of homes on the road.
Bend, Oregon: Home on the Road #84
I'm torn about Bend because yes, it's a bit crowded, trafficy, and becoming overdeveloped, but it's also still an outdoor lover's dream with every type of recreation you could ever want. This is also where I checked off a long-time bucket list item: riding in a hot air balloon!
Highlights:

 Super peaceful hot air balloon ride over beautiful landscapes, hiking Smith Rock State Park, best indoor climbing gym I've been to in a while, breweries galore, decent campground laundry facility, got a yearly doctor checkup taken care of, nearby visit to Newberry National Volcanic Monument, seeing a local play at 2nd Street Theater
Lowlights: Not having time to climb at Smith Rock State Park or go mountain biking in the area, traffic, more (un-monitored, dog-groping) kids at breweries than adults, catching up on shopping and spending way too much money, crowded shantytown-like campground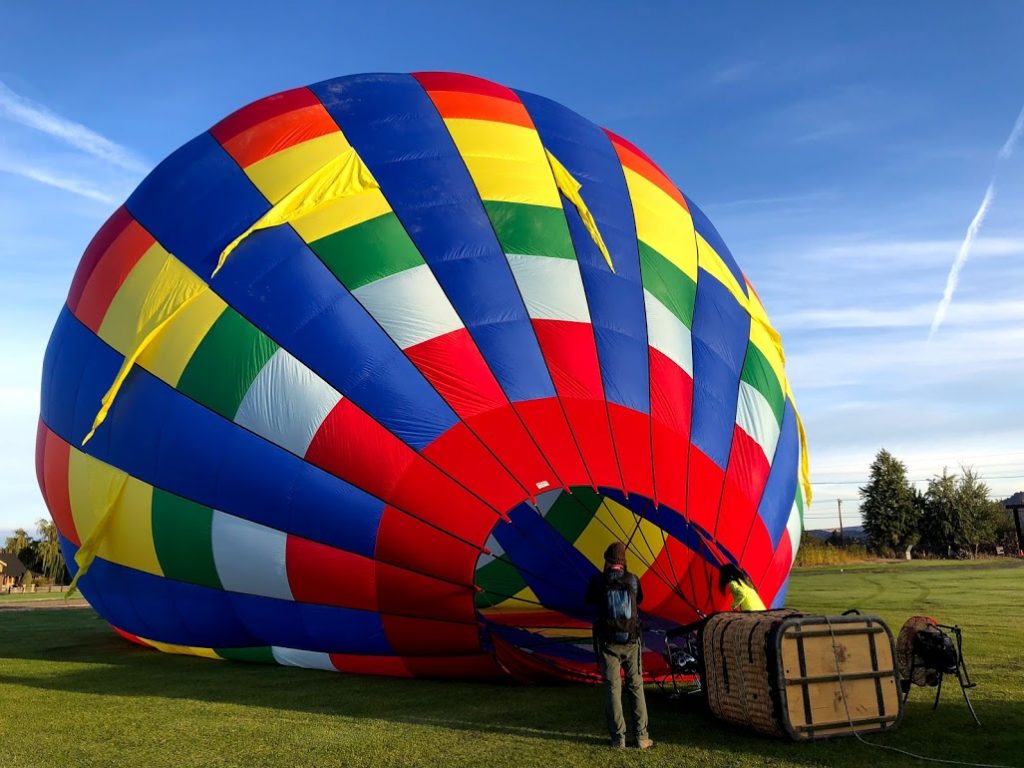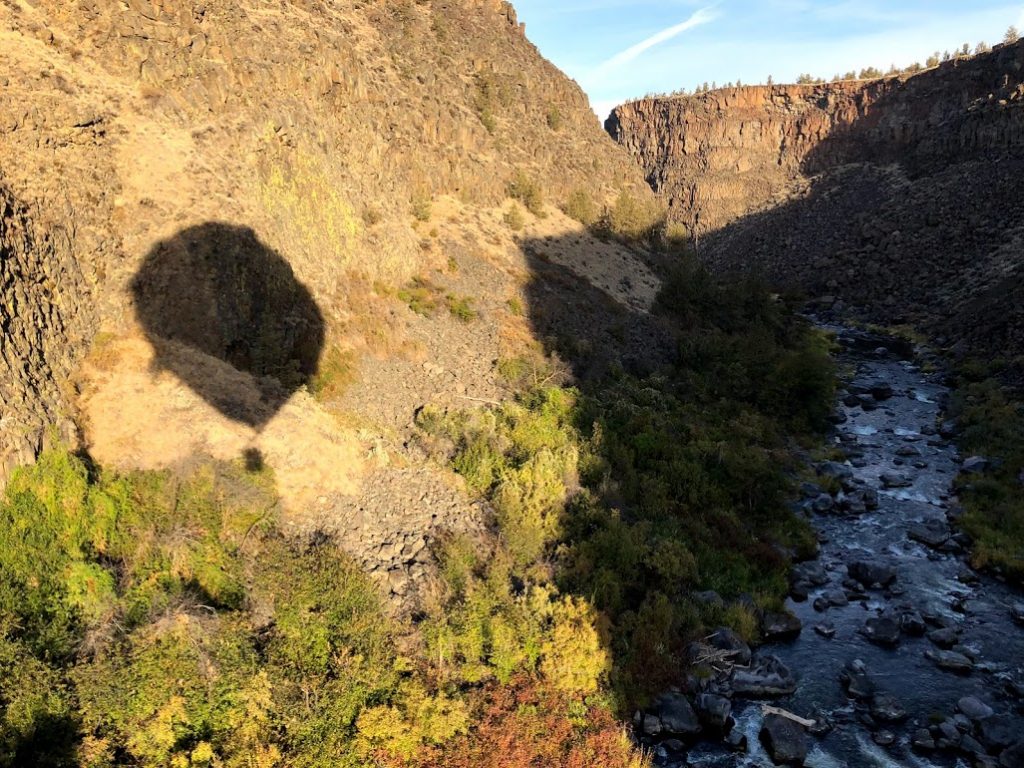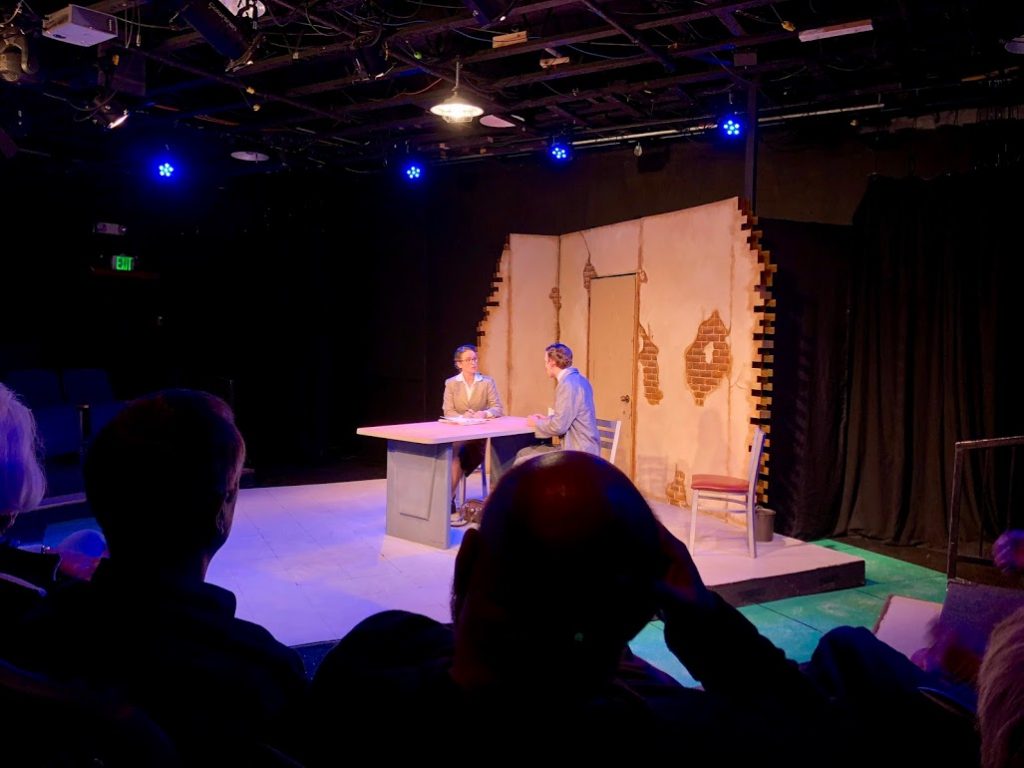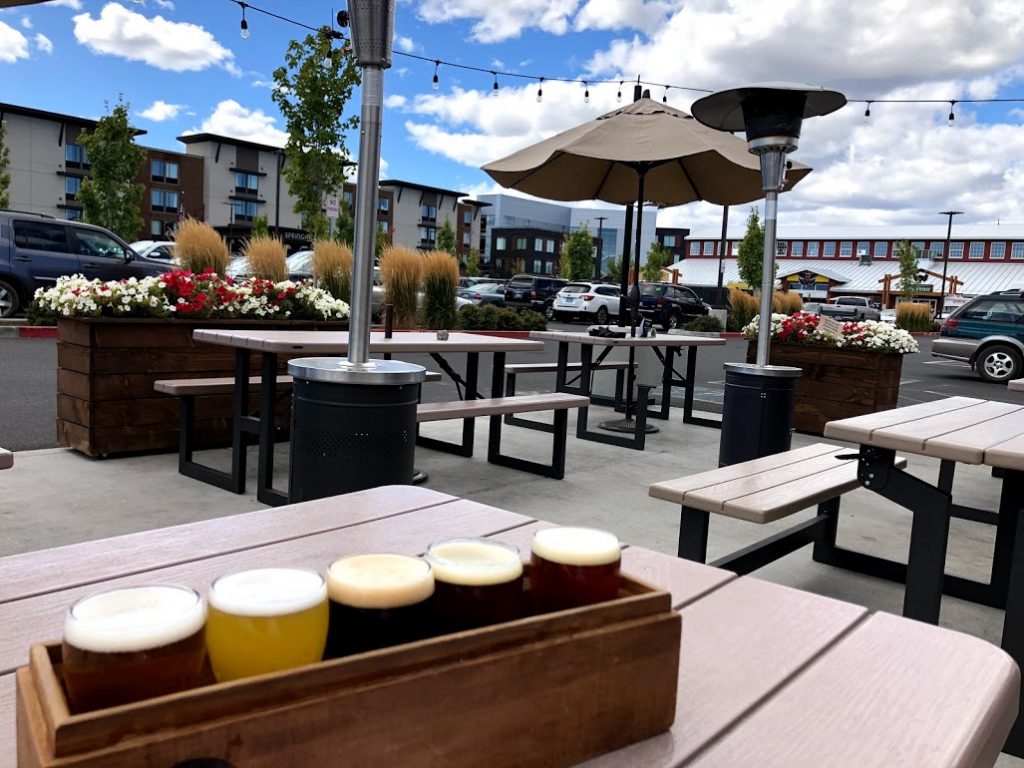 Crater Lake National Park, Oregon: Home on the Road #85
I'd never been to Crater Lake before, and now seemed like the perfect time to check it out: late enough in the year to avoid the worst crowds but not yet too cold and snowy to close campgrounds.
Highlights: The stunning blue color of this crazy lake, surprisingly few crowds on hiking trails, hiking a new section of the PCT with Monkey, playing our current favorite board game (Ticket to Ride) outside at the campground with the new India expansion location
Lowlights: Having to move to 3 different campsites to escape partying teenagers and lack of shade to leave Monkey behind in this dog-unfriendly park, nightly lows in the 30s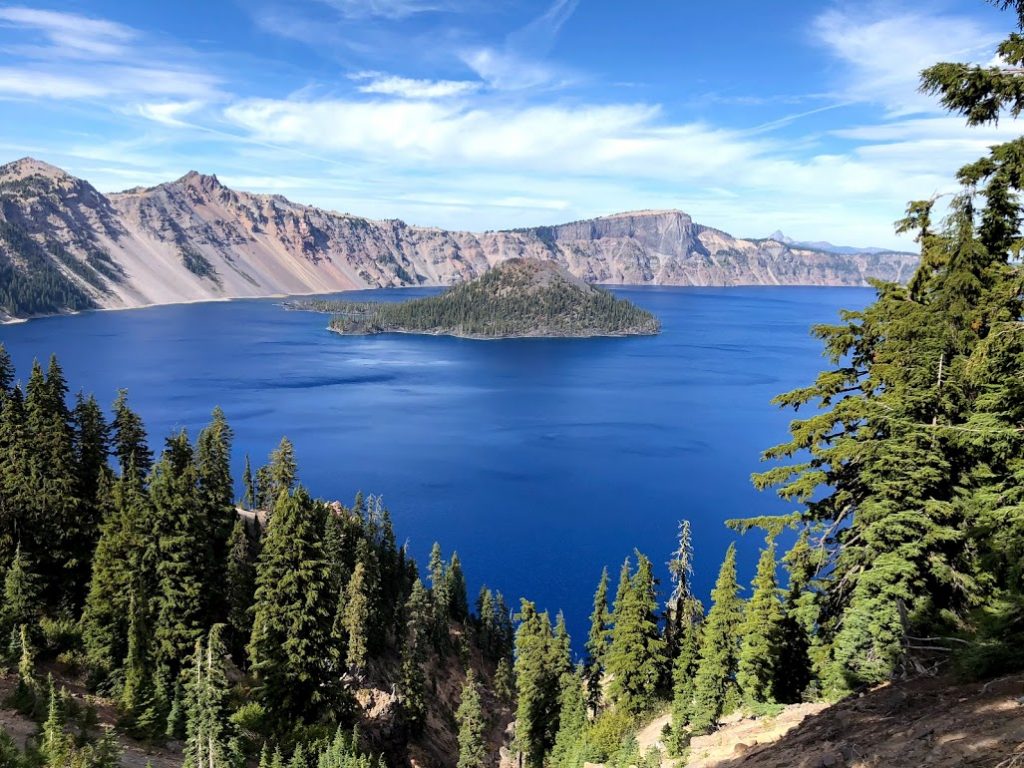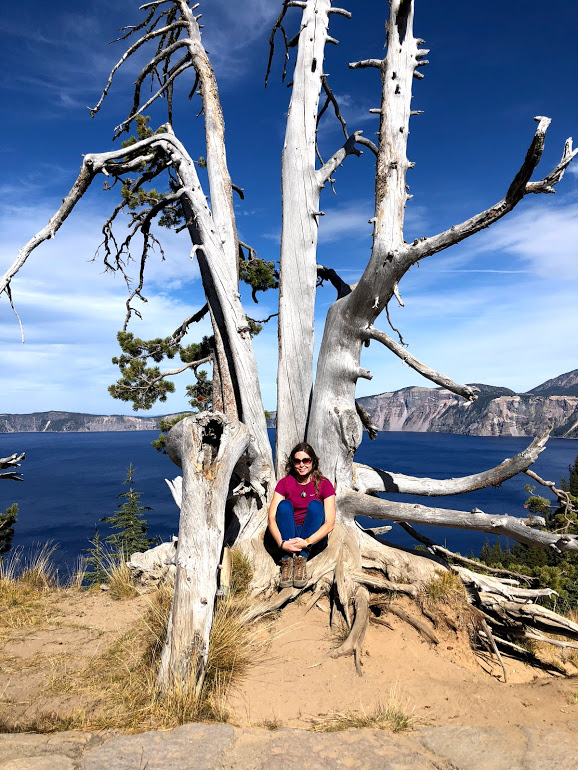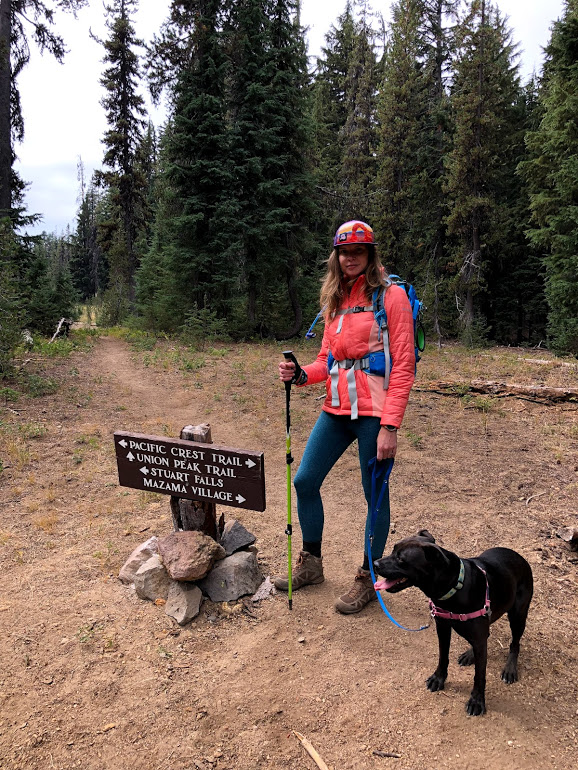 Keno, Oregon: Home on the Road #86
Staying in southern Oregon was our first foray into what I like to call goondocking. Boondocking has more of a connotation of free and pulled off the side of the road in a random place. We can't necessarily do that because we work full-time. So goondocking is our compromise between that and crowded RV parks, inclusive of a good internet connection but not really anything else. Also, "Goon" is one of the many nicknames we call Monkey. This random spot we goondocked in a couple miles outside Keno, Oregon felt more like a magical piece of property than any campsite we've been to.
Highlights: So much room to spread out, playing guitar and working outside, trails for running and dog walks, no distractions and great work productivity, surprisingly awesome public showers nearby, nice Monkey trailer-friendly bike trail in nearby Klamath Falls, decent beers at the one brewery in Klamath Falls, sunrises and moonrises over the Klamath River from our campsite, super peaceful afternoon of kayaking and SUPing on the river
Lowlights: Failing at our first goondocking attempt at the Topsy Campground because of crappy internet, the craziest dust that permeated everything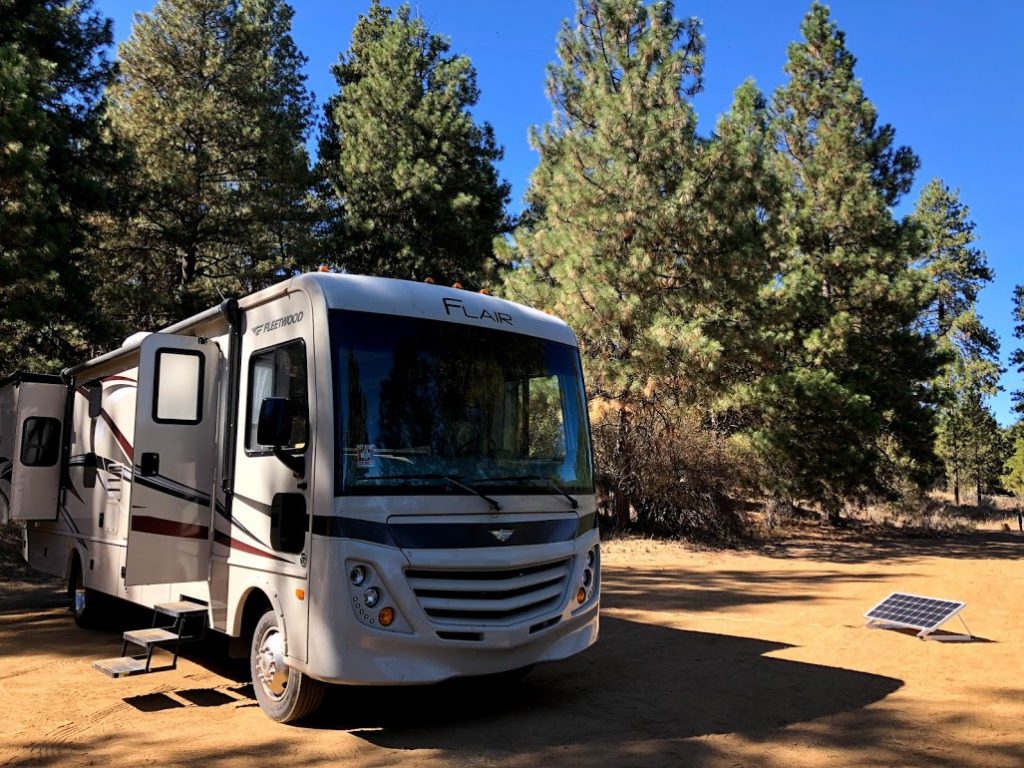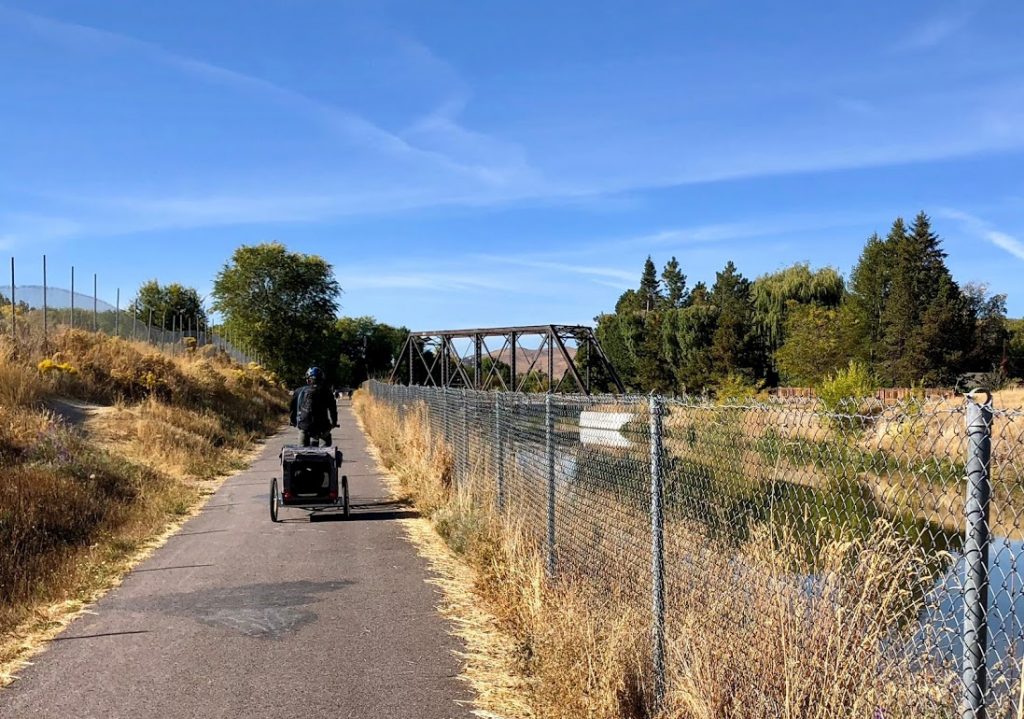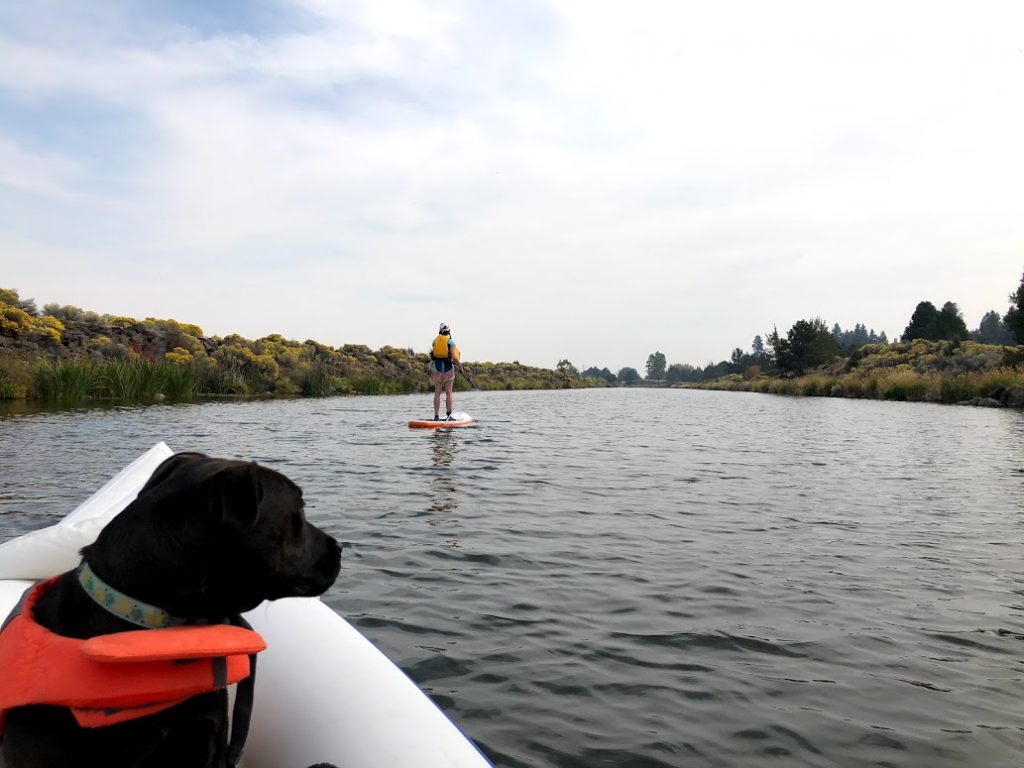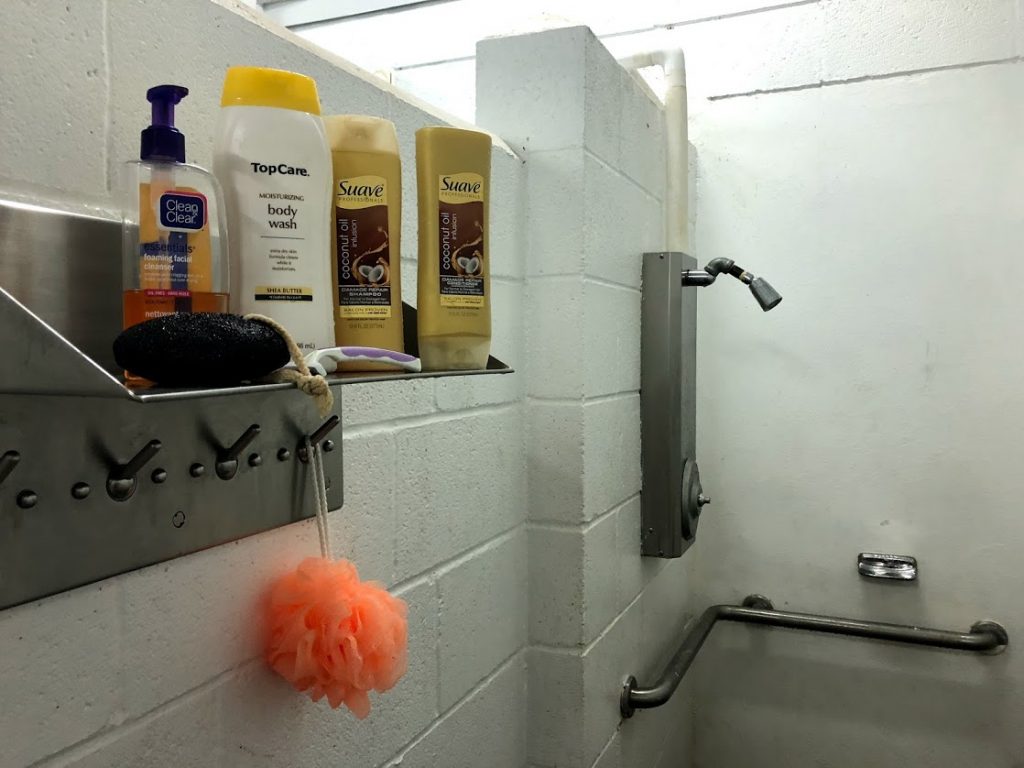 Lava Beds National Monument, California: Home on the Road #87
About four years ago, we did a quick visit to Lava Beds on a late-summer vacation. It's one of the coolest national monuments I've been to because you can explore lots of caves on your own without a guide and without lots of tourists everywhere.
We originally didn't intend to camp overnight at all here, but then we discovered that the area had surprisingly good AT&T and Verizon internet. Yes, I realize that this post makes me sound like I'm obsessed with internet, but oddly it's really the driving force of where we go these days. With national monument campsites at $10/night, we first booked two nights, then a third, and finally a fourth. This extra time allowed us to check out nearly every cave in the park after work days!
Highlights: Taking headlamps and bike helmets into caves to explore the underworld on our own, reasonable generator use hours to get all our stuff charged, good but not great internet, peaceful, lots of space, making up our own "cave loop 5K race" even though I came in last place out of the three of us, getting better at conserving water/electric
Lowlights: Painfully bumping heads and backs on sharp cave roofs, some rain and cold but not too bad, no public showers equals more days of grossness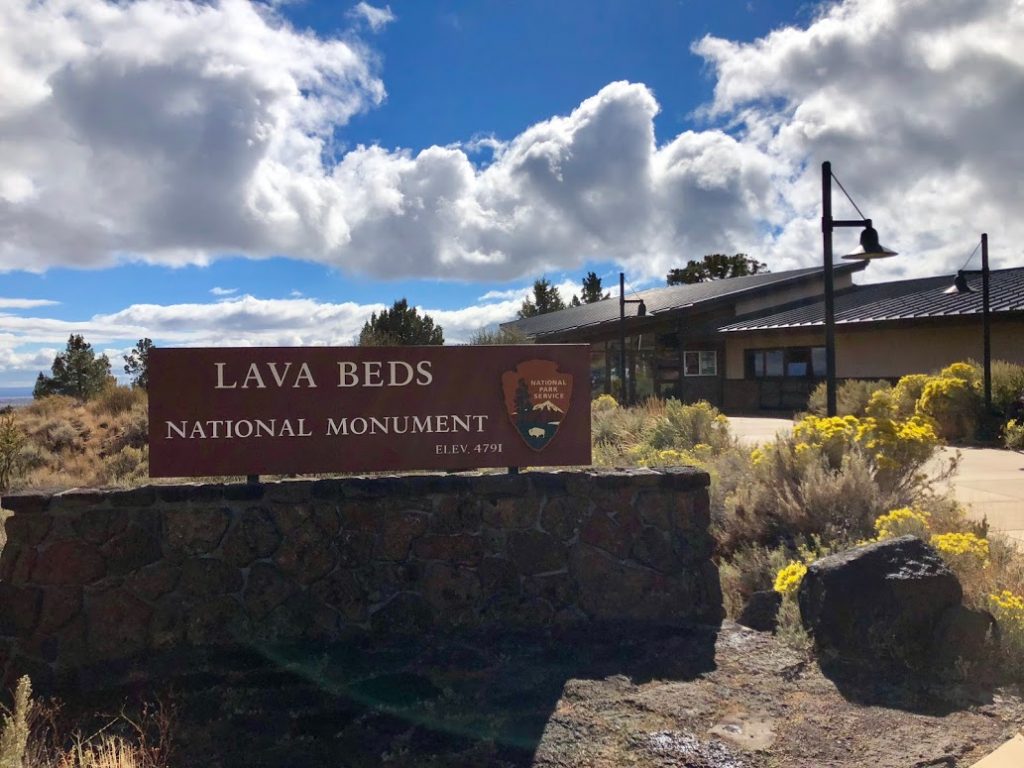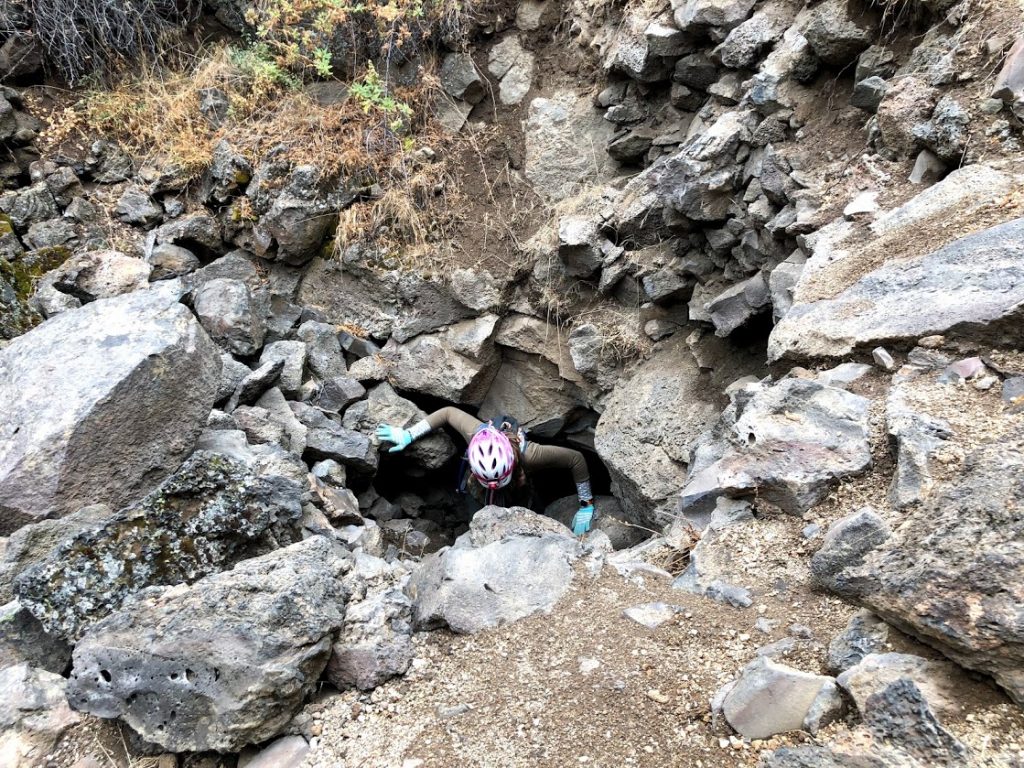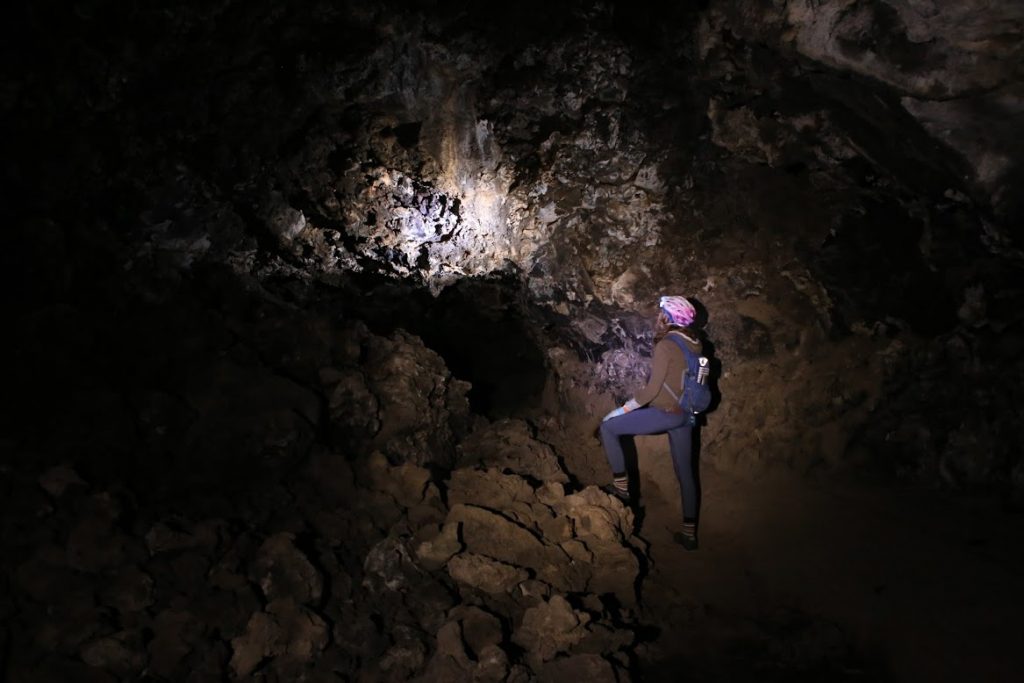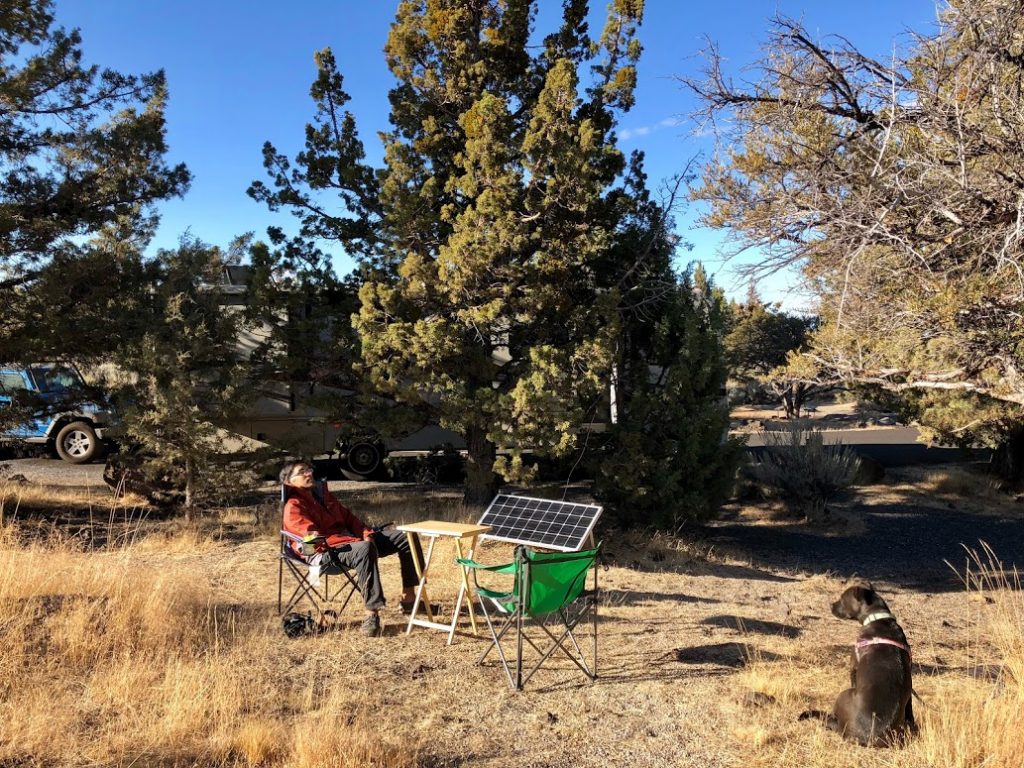 Lassen Volcanic National Park: Home on the Road #88
Although national parks and monuments certainly aren't off-the-grid, they are places we never used to be able to camp due to lack of hookups and our 24/7 reliance upon campground amenities. We originally planned to spend three nights at Lassen, but cut that short to just two. The campground walk-in reservation system was confusing, and the temperatures were downright frigid up in the mountains. Regardless, I'm glad we finally made it here to check out the sights.
Highlights: Interesting geological features from the eruptions 100+ years ago, waterfall hike, bubbling mud, campfire
Lowlights: Confusing campground check-in situation with no staff onsite to help, morning temperatures in the 30s with no heat, trying to shower in a freezing RV, nothing is dog-friendly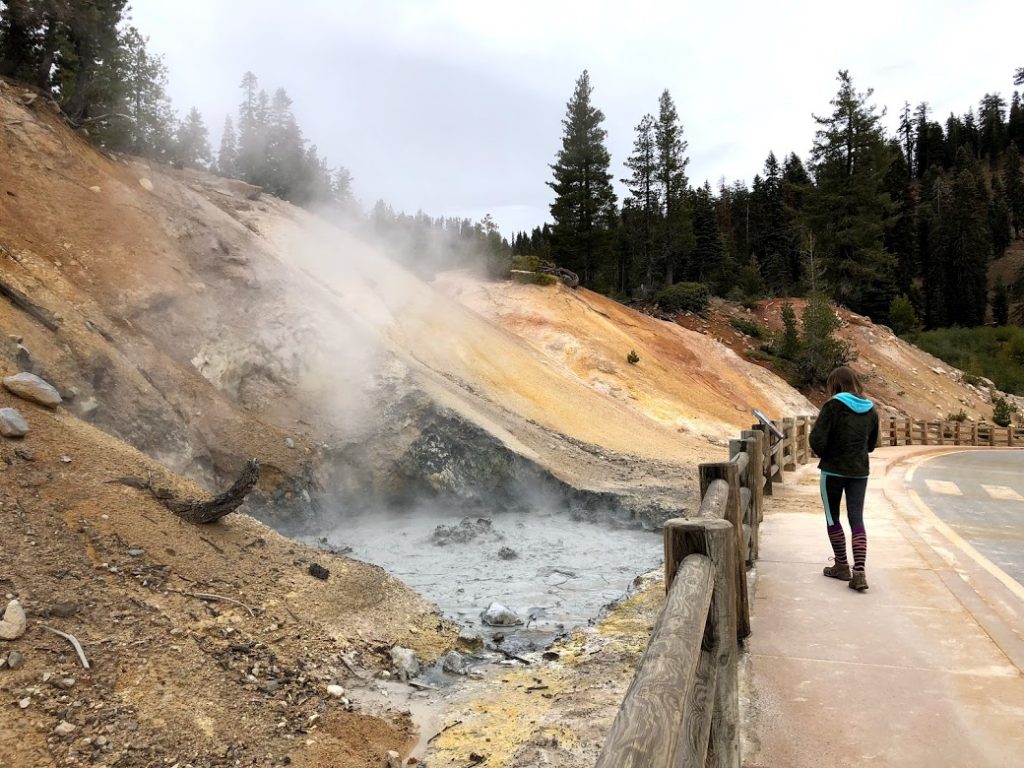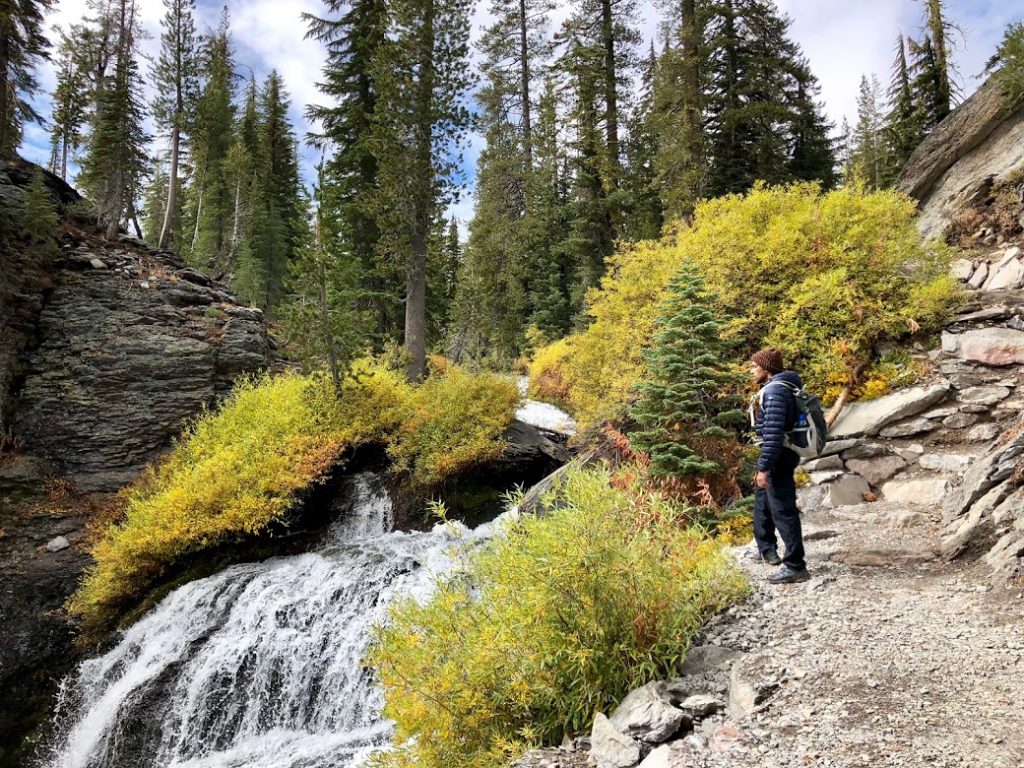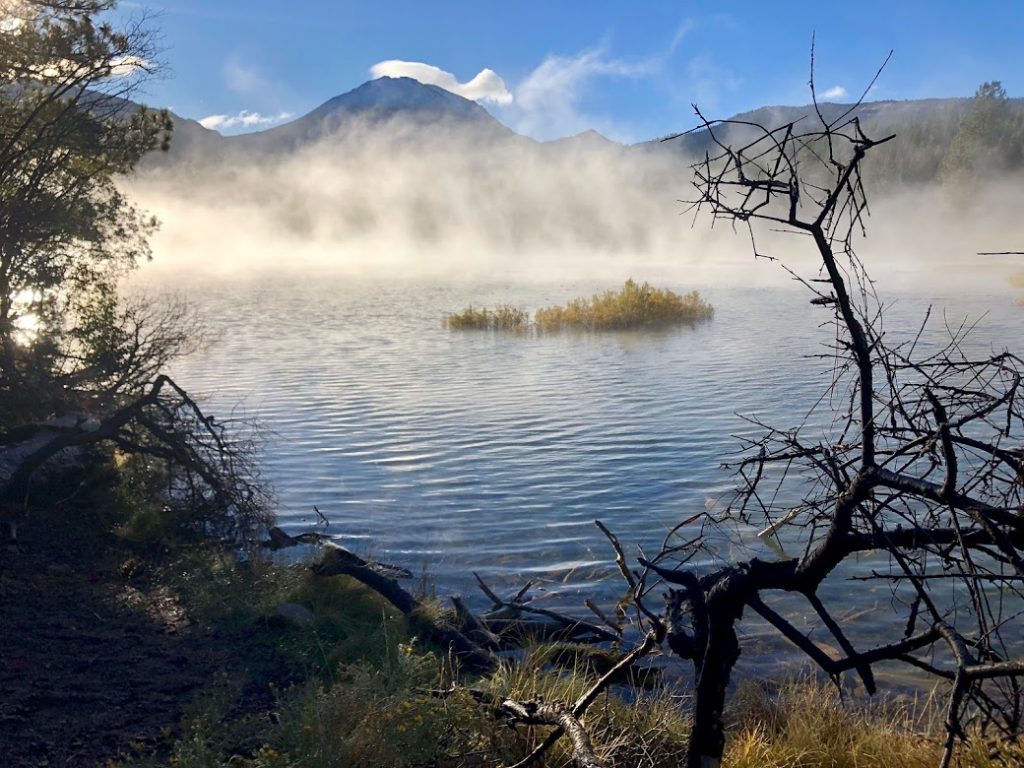 Oroville, California: Home on the Road #89
We'd never been in the Oroville area of California, and honestly it was a bit of a disappointment throughout the week. The state park we stayed at had some crazy rules, most of the trails were closed and all are dog-unfriendly, the area was filled with shady characters, the park conducted a series of controlled fires leaving us smoky and worried what might happen if they got out of hand. Things got even more interesting when another camper set a car on fire and was threatening suicide while being pursued by rangers with big guns. At least it was warm, and my oh my how life is better when I'm warm.
Highlights: Amazing weather in the 70s and 80s, sitting outside to work, going bowling by the casino, making do with our solar energy and generator with no hookups once again, decorating for Halloween, surprisingly great casino buffet and brewery, a nice day trip to Chico to check out Bidwell Park and the brewery scene, dog-friendly 8+ mile waterfall hike to Feather Falls
Lowlights: The reminder that much of California hates dogs, smoke and haze, weirdos everywhere, businesses/boat ramps/trails closed unexpectedly, so much laundry to do at a really dirty laundromat, too much work to squeeze in personal time and fun, being on lockdown at the campground while cops investigated a madman on the loose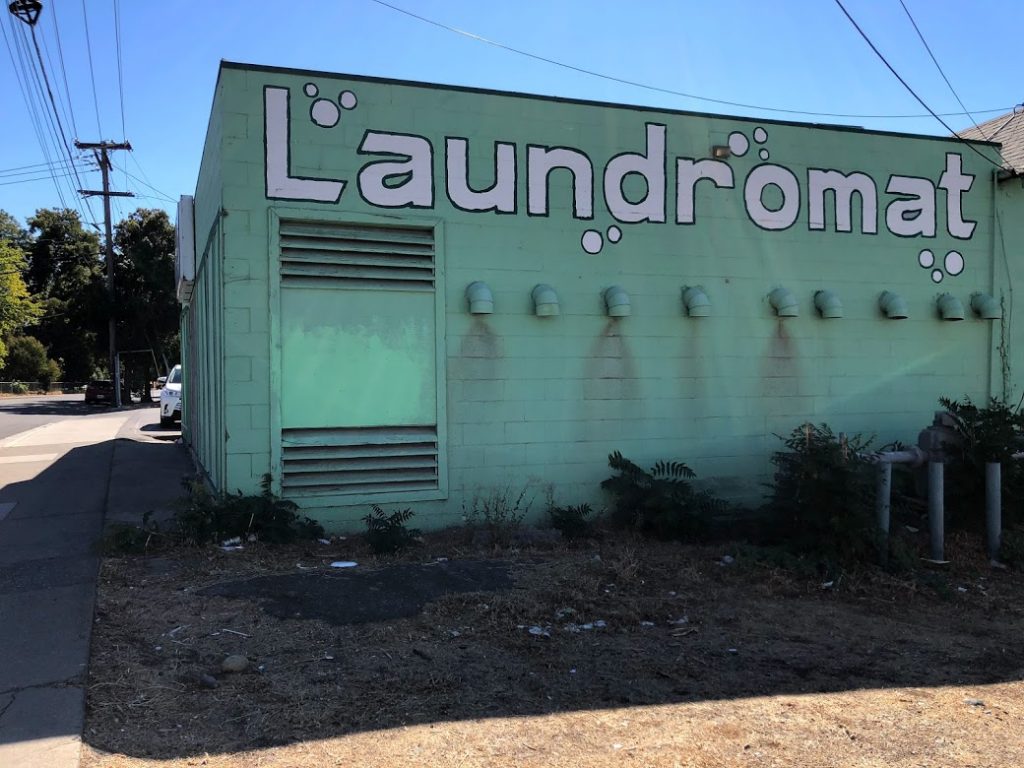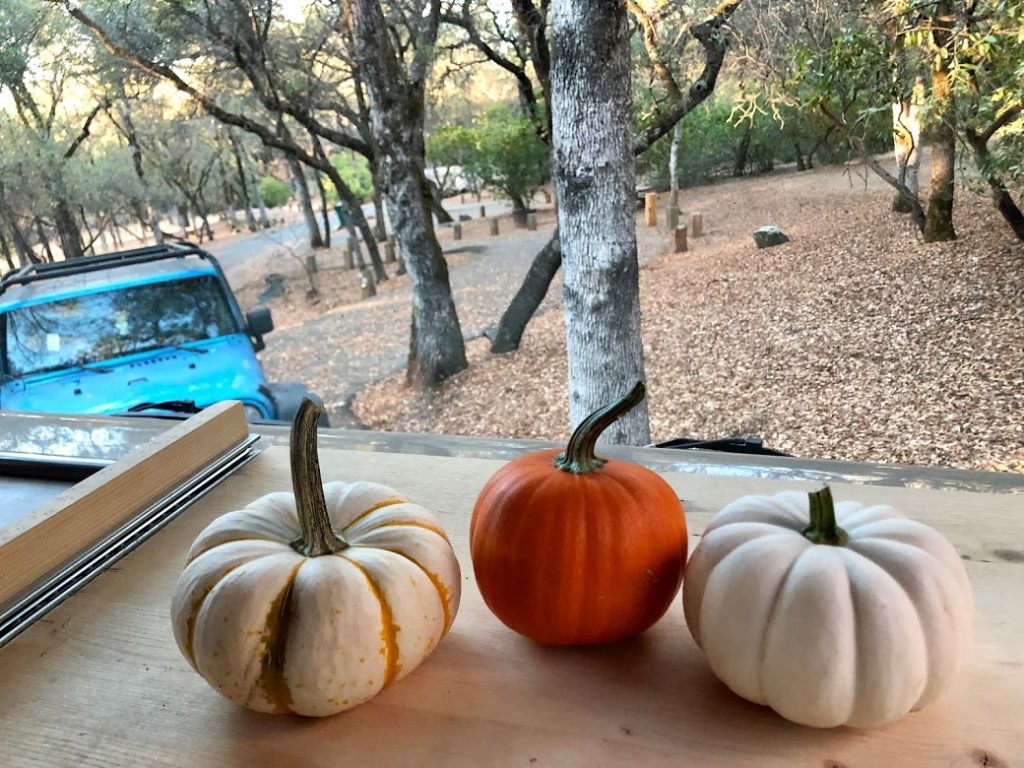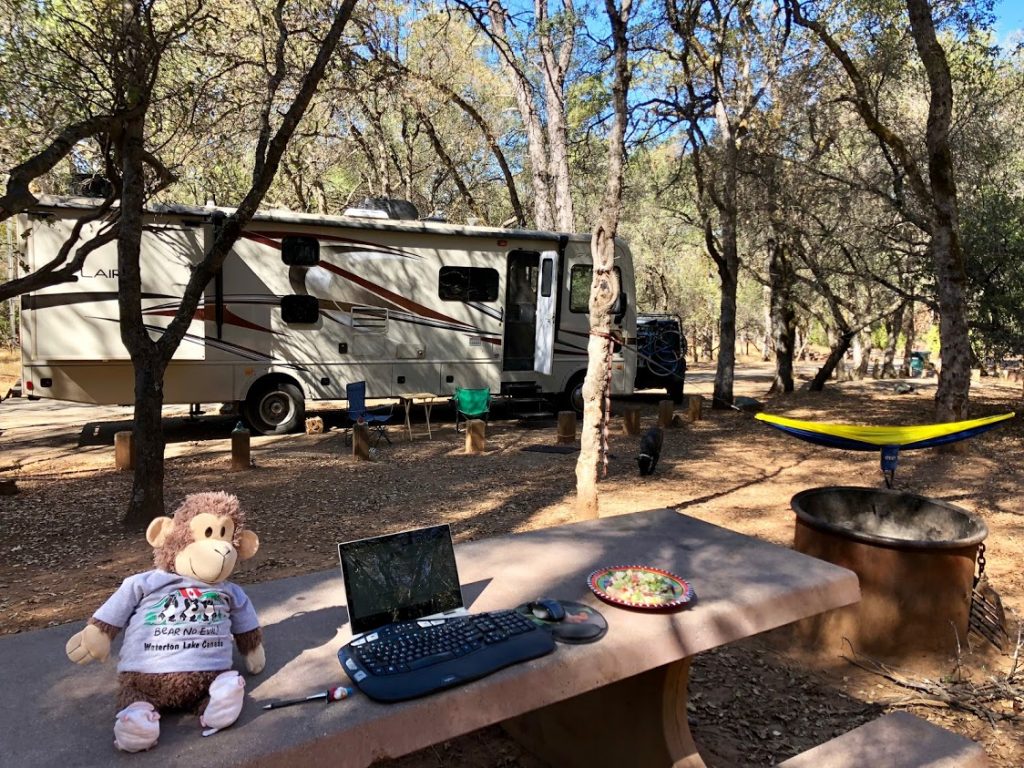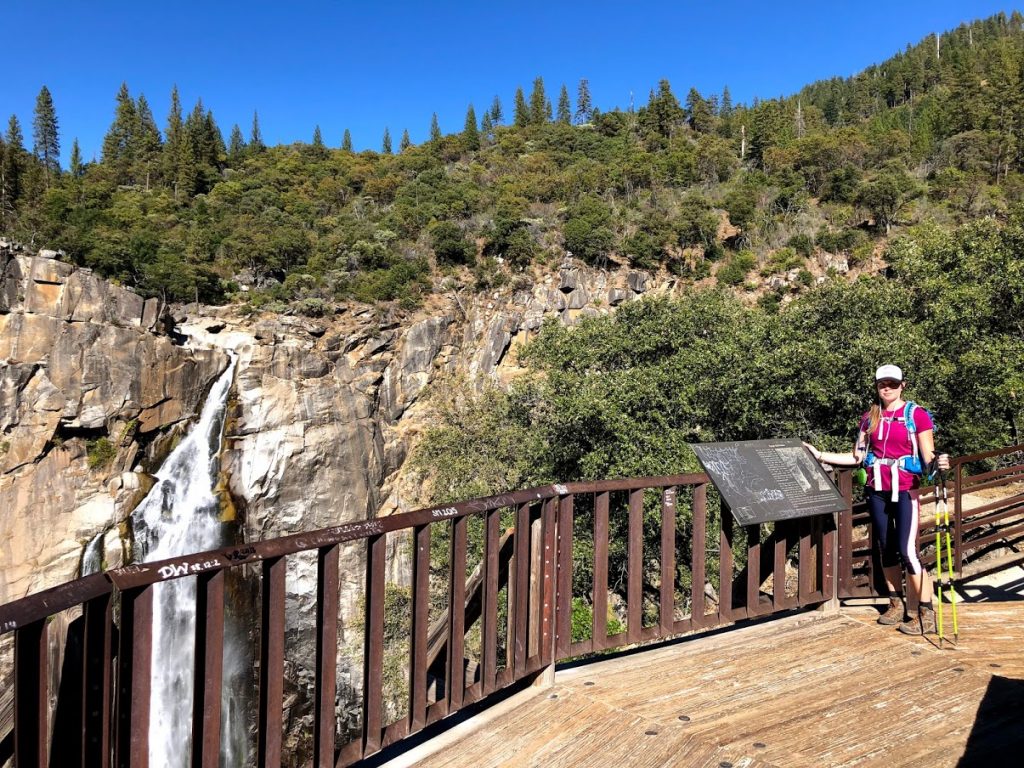 ---
This Month's Ramblings from the Road
Saturday morning pancakes are my culinary specialty.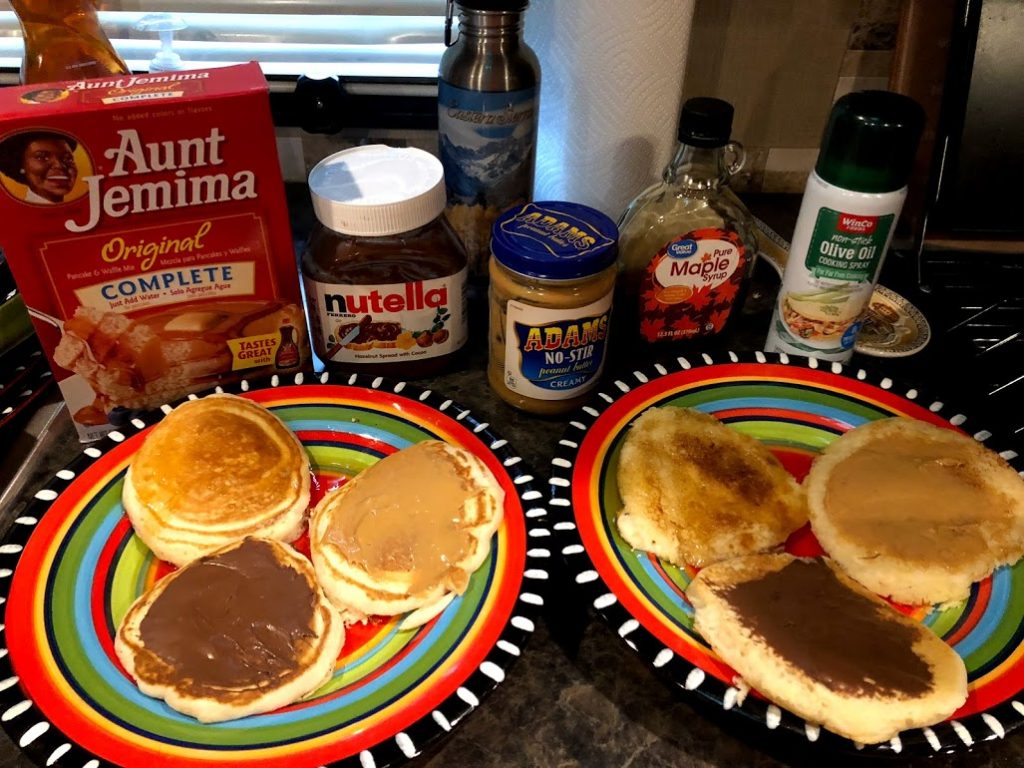 I'm trying to draw better landscapes in my sketchbook, starting with trees. This little workbook is helping.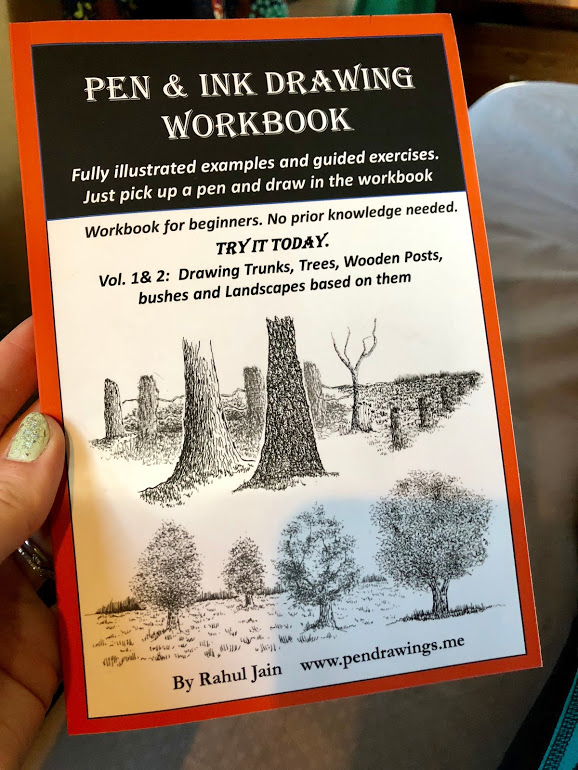 We've missed playing tennis since living in our posh old apartment complex in Atlanta. Our old rackets got lost in the move, but we've picked up a couple new ones and have played twice at local parks in places we visit. Spoiler alert: I always win 🙂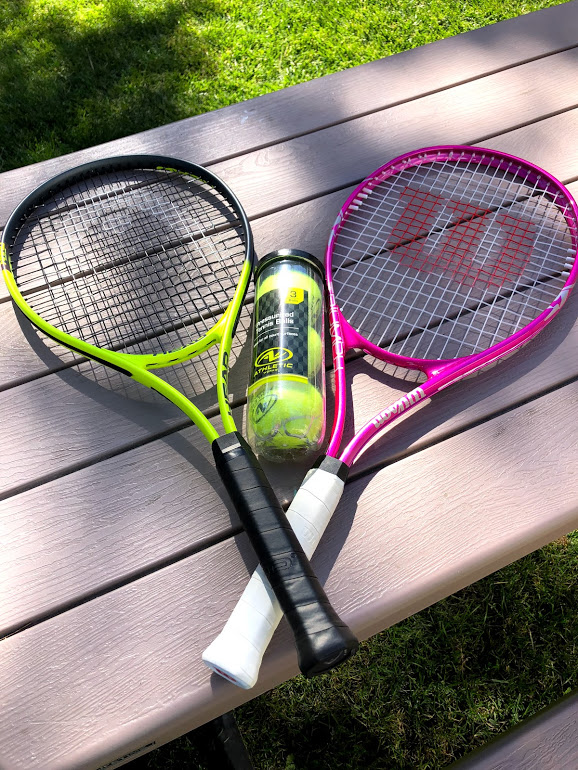 Holy shopping spree! We pretty much cleared out the clearance section of the Columbia Outlet store in Bend. But when all you pretty much wear is hiking clothes, it's justifiable!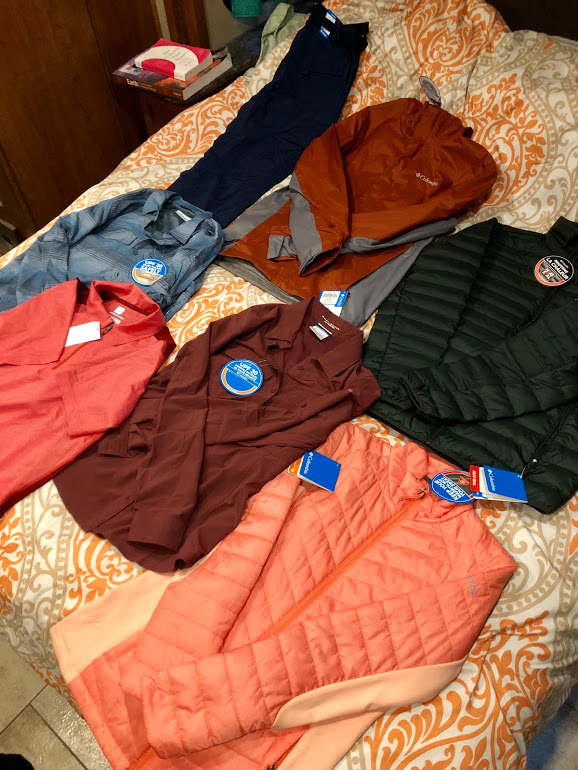 My favorite new place to work: patch of dirt with a view of the Klamath River and a steady internet connection.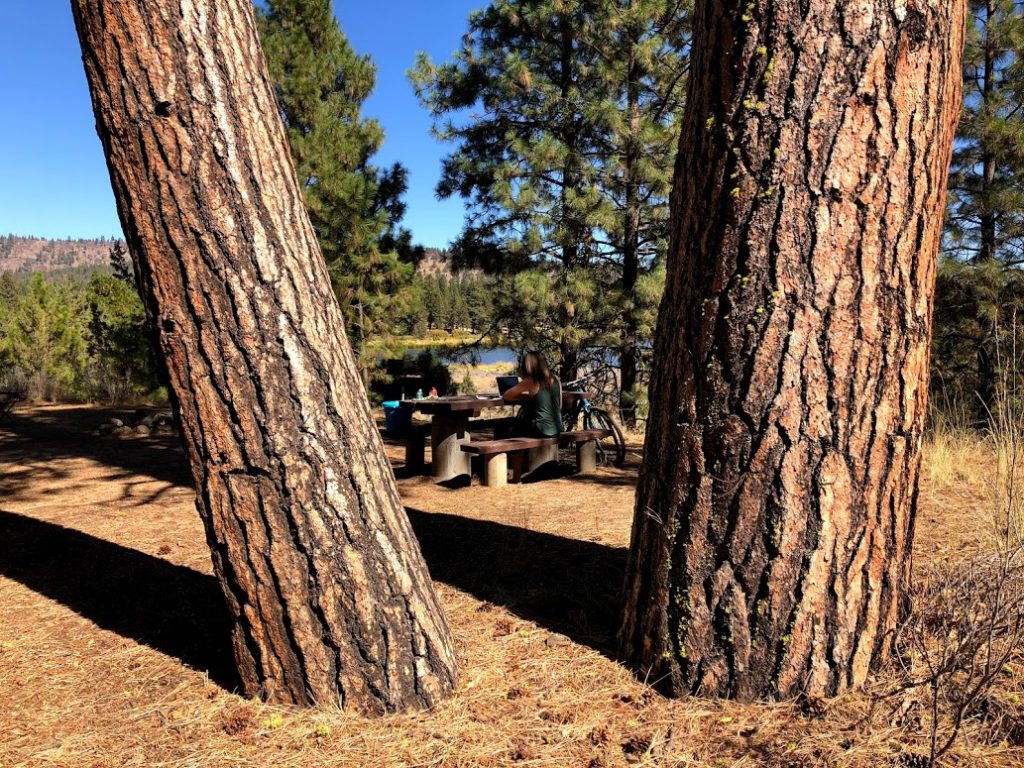 We've been coloring pages in our national park coloring book as we visit new ones. Just finished up with Lassen!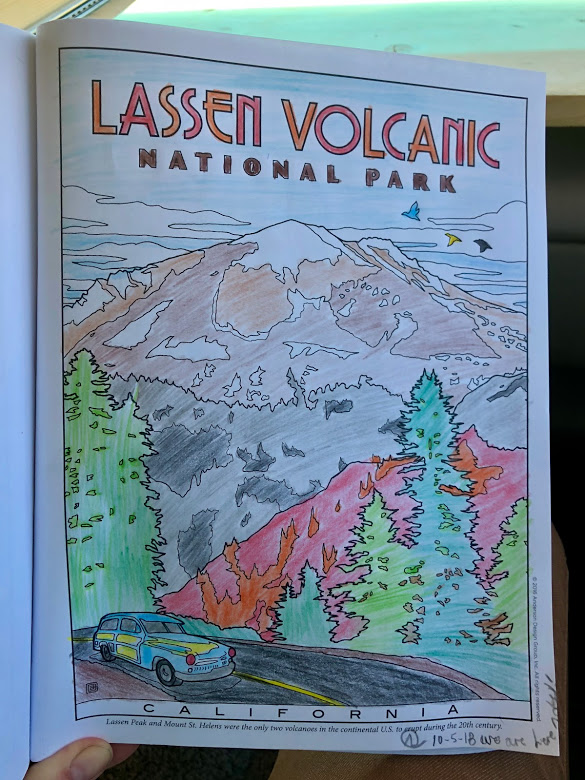 ---
Looking Ahead to Next Month
Now back in California for a while, Month #28 will feel oddly familiar. While Month #27 was all about getting off the grid, Month #28 will be all about going to places we've already been. We'll actually be staying in a couple of the same campgrounds as last year and different ones in familiar cities in order to visit the in-laws and celebrate Halloween and Diwali.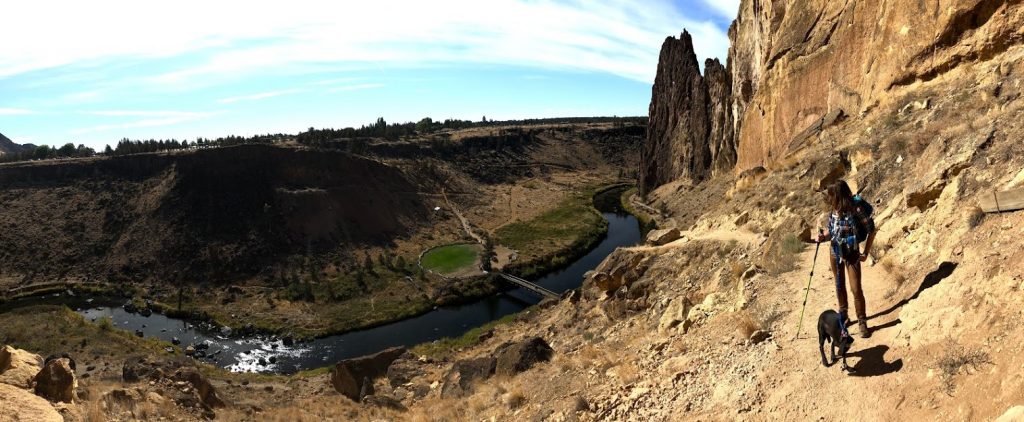 The days ahead should be pretty warm, which is good news since our heater still doesn't work and this aging body of mine is having serious trouble heating itself up. Our needs for solar energy may be a bit less as we get back into the civilization of Northern California life for a little while, but hopefully I can still find some peaceful places (like this one below) to take a deep breath in and think about what lies ahead for this camper journey.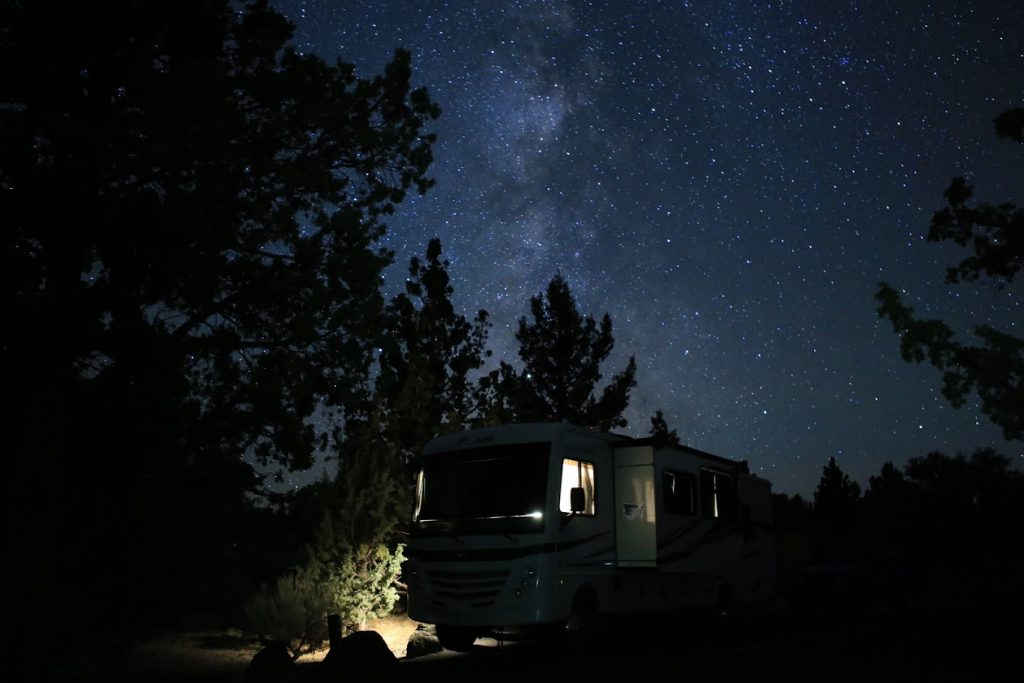 We're looking to narrow down and reevaluate our wall of post-it notes identifying potential plop-down places to start planning ahead for our next phase. It's something I've been personally procrastinating for a long time because committing always makes me feel a bit sick to my stomach. There are some things that make me feel really excited for whatever our next phase is, and other things that make me nervous as heck because this has been my "normal" for two years and three months now. Change is never easy, even when you change your home every week or two. Right now, I'm only able to narrow down my list of plop-down places to about six or seven. So, it seems I have some soul searching and real estate research ahead of me in the month ahead.
Until next month…
---
Catch up with the journey: