It's been a long, weird month. Most of month #25 on the road was actually spent outside of the RV and in other people's houses, a tent, and on long drives in the Jeep instead.
What do I have to show for it? Lots fun times with family and friends, a crazy number of photos (brace yourself, readers), way more miles on the odometer, and a whopping seven more state stickers* added onto our camper life map.* The West: conquered.
*Note: we only add a state sticker if we have camped overnight in a state (hotels and people's houses don't count, nor does just driving through) since full-time camper life began on 7/14/16.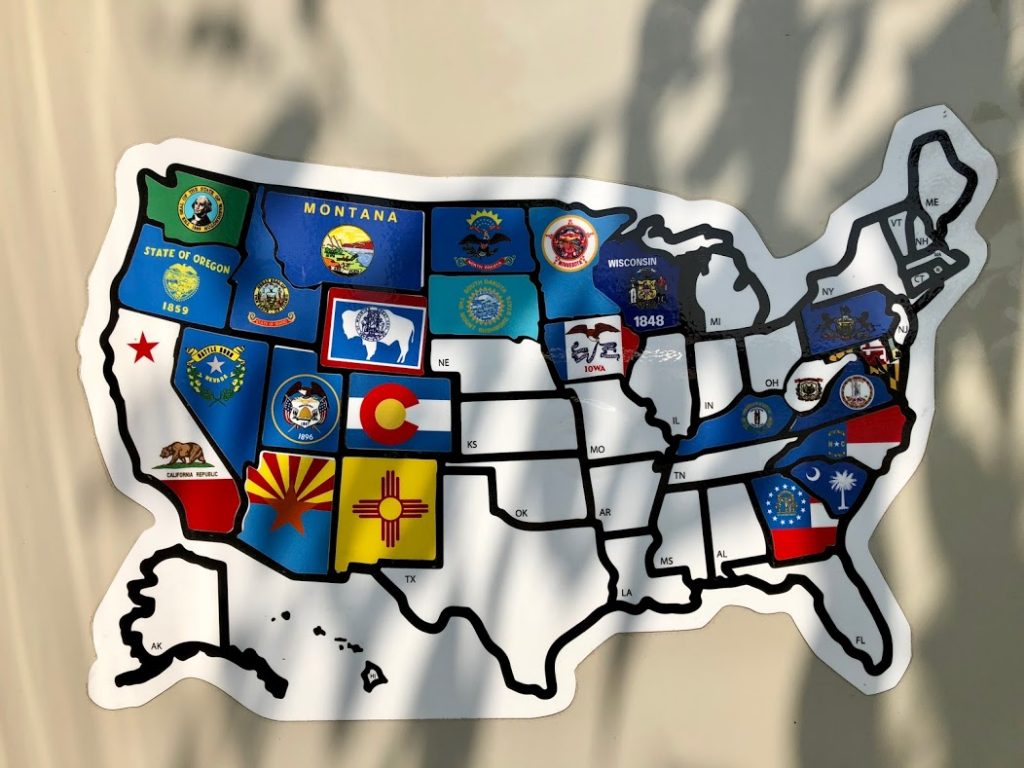 To attend a friend's wedding in Chicago, visit buddies in our old stomping grounds, and put in my annual summer family trip to Illinois, we decided to make a tent camping adventure out of this journey. On the way from Montana to Chicago, we camped for one night each in Wyoming, South Dakota, and Iowa. Then on the way back from Arthur to Montana, we pitched the tent in Wisconsin, Minnesota, and North Dakota. Sure, checking states off a list is a bit arbitrary, but having silly little goals helped make the long driving days more bearable and it was fun to see parts of the country that we probably wouldn't be visiting otherwise anytime soon.
Here's a quick recap of this past month's batch of homes on the road.
Bozeman, Montana: Home on the Road #78
Back in April 2013, we stopped by the Bozeman Hot Springs for a much-needed warm-up and shower after tenting in Yellowstone National Park with no facilities and 19-degree temperatures. With fond memories of the place, we brought our RV here for two nights to treat ourselves before heading out on the cross-country road trip.
Highlights: Refreshing hot spring pools with live music, lovely sunsets, the chill and semi-dog-friendly Outlaw Brewing nearby, free campground breakfasts
Lowlights: Insanely expensive to camp here, crowded and traffic-y in town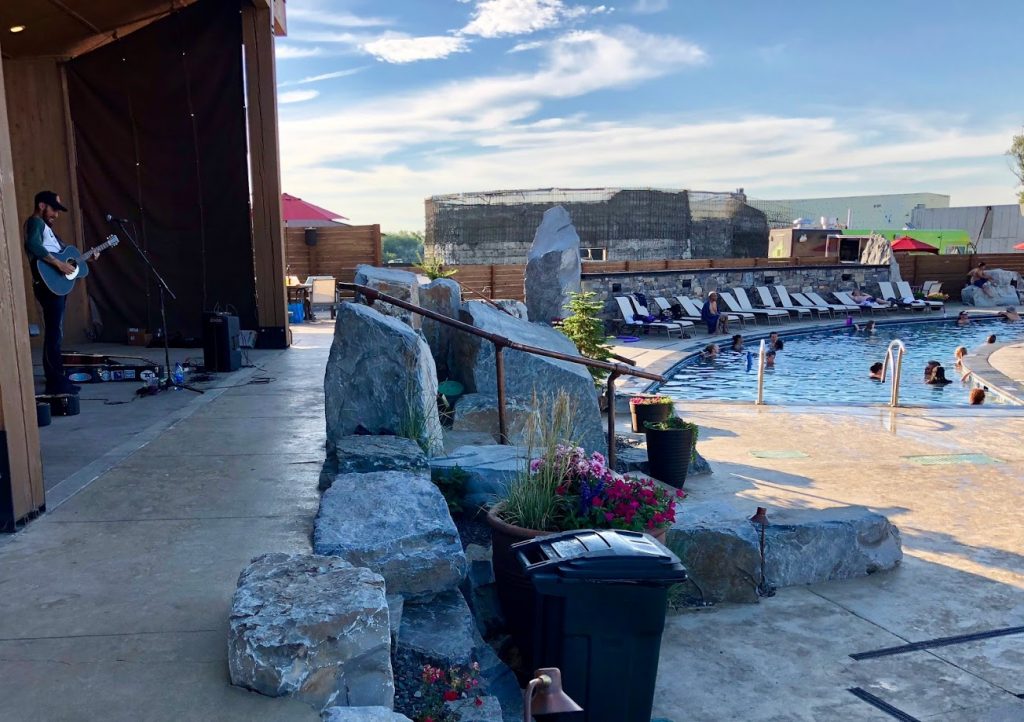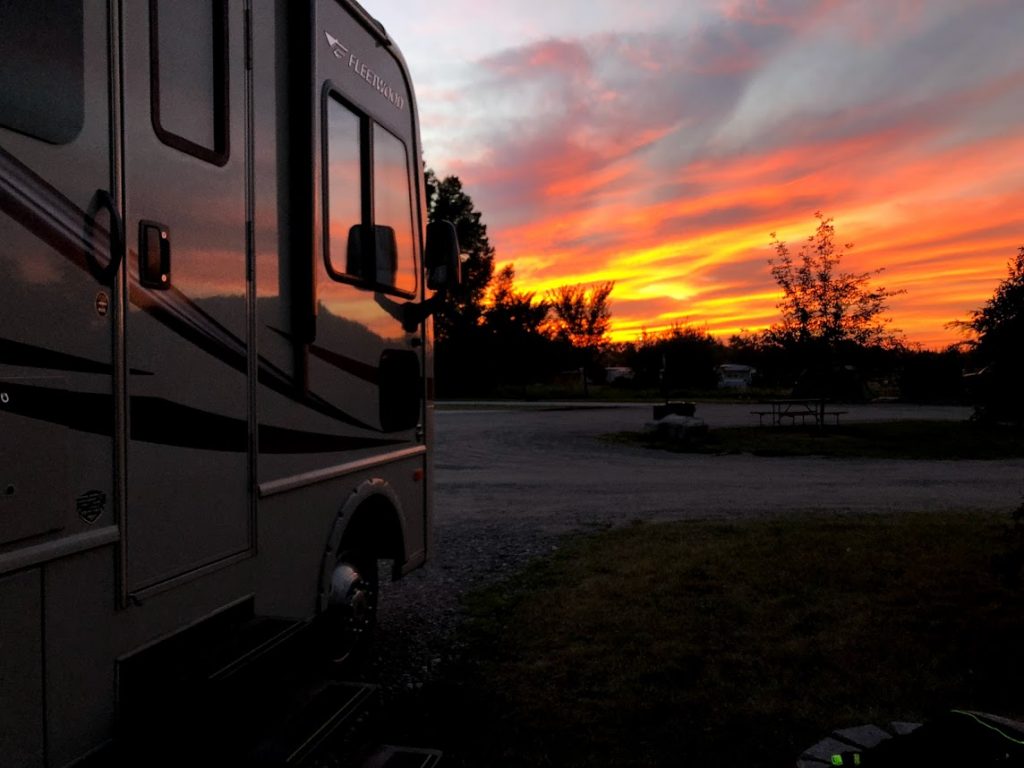 After ditching our RV at a storage facility just outside of Bozeman, we headed east and made overnight stops in each of these places.
Devil's Tower National Monument, Wyoming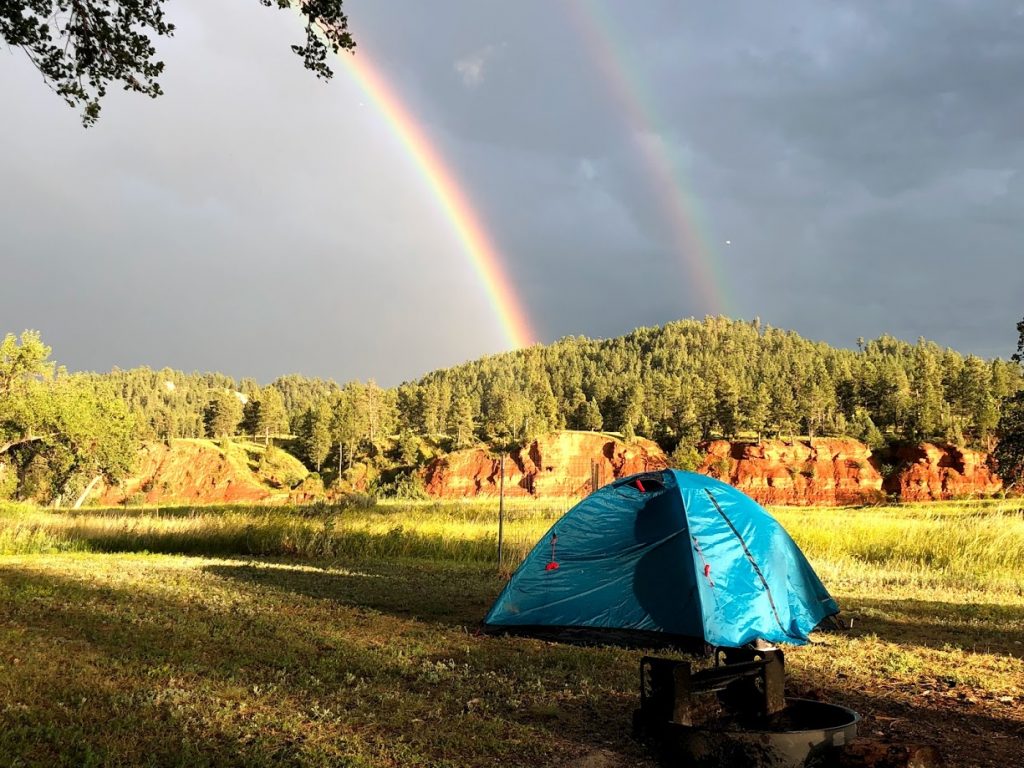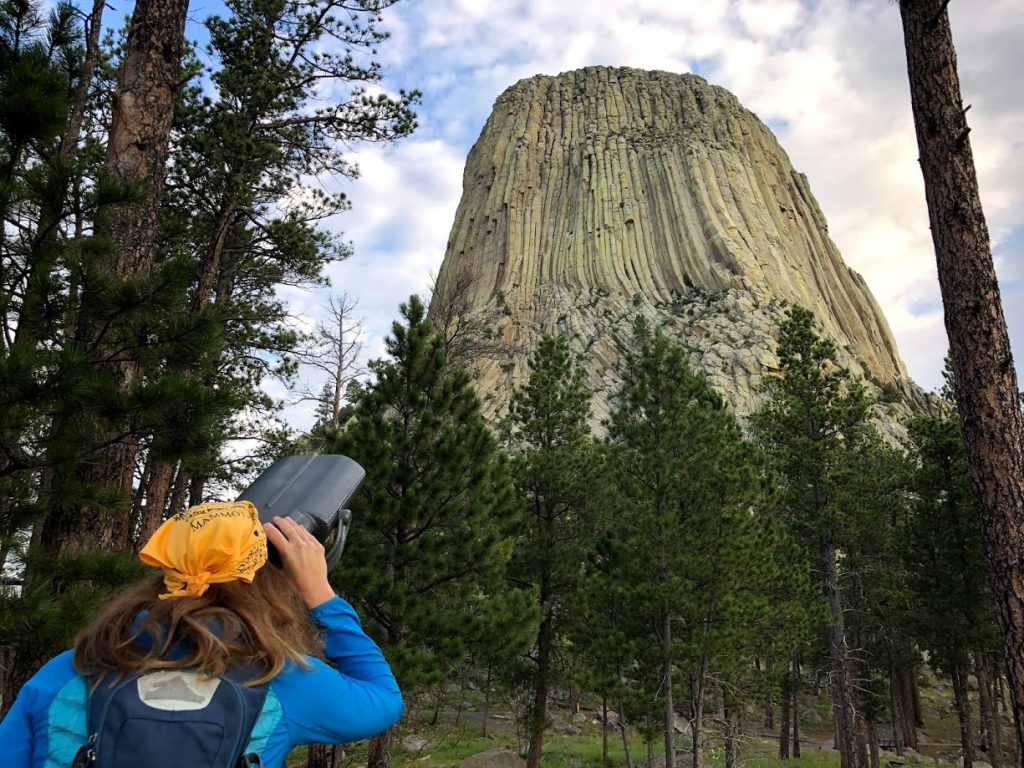 Monkey wasn't a fan of braving a thunderstorm in a tent, but the storms resulted in an epic double rainbow and a peaceful hike around this crazy rock formation the next morning.
Badlands National Park, South Dakota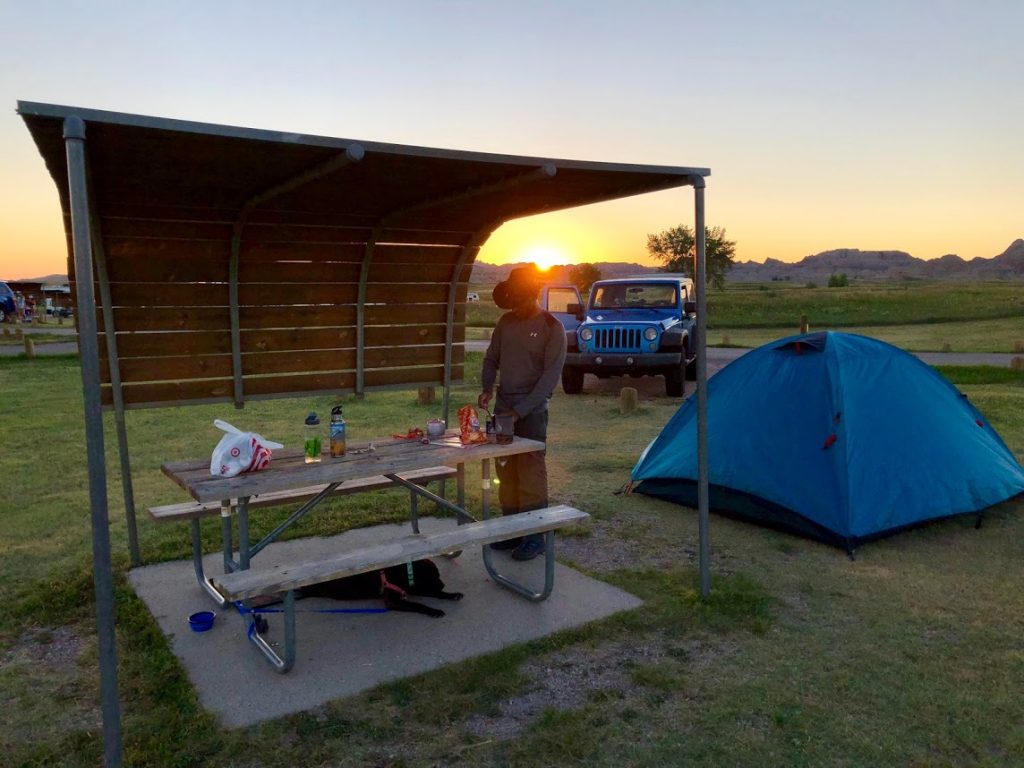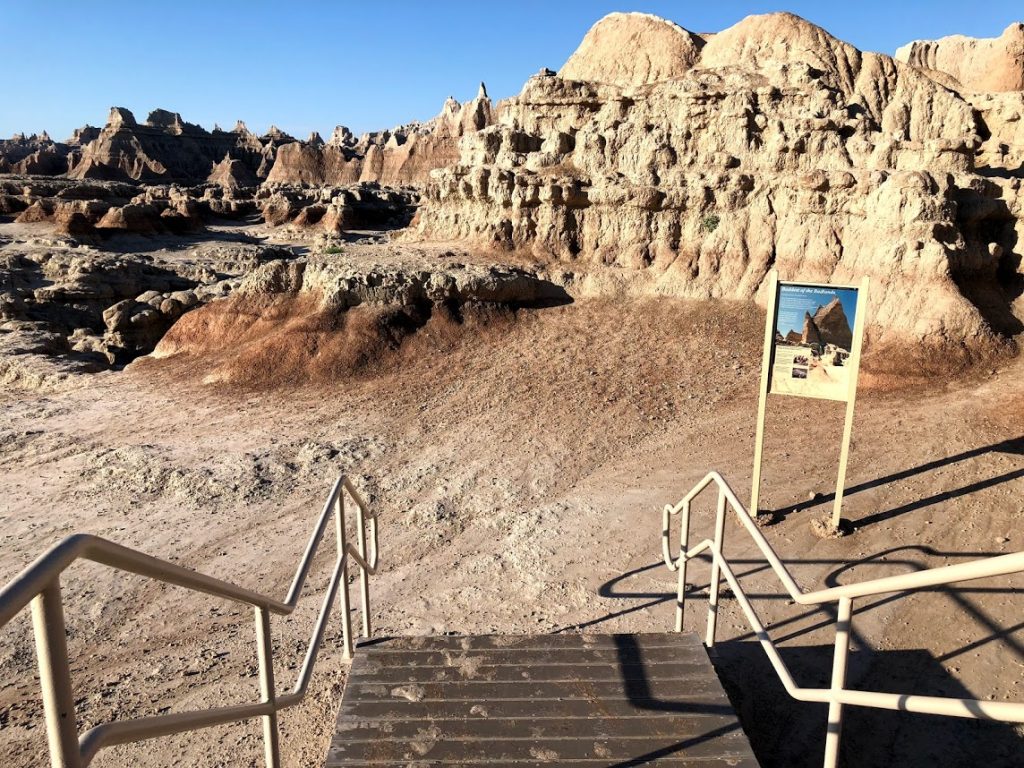 This was our second time to both Devil's Tower and the Badlands, both areas I really get a kick out of. In between these stops, we also checked out Custer State Park, Mt. Rushmore Brewing, and Mount Rushmore.
We rarely get to camp in national parks and national monuments due to the lack of RV hookups for workweek convenience and internet reception for actually getting work done. But on these road trip days, we were getting in half days at best and most of that was done in the Jeep's passenger seat between driving shifts.
Nations Bridge Park, Stuart, Iowa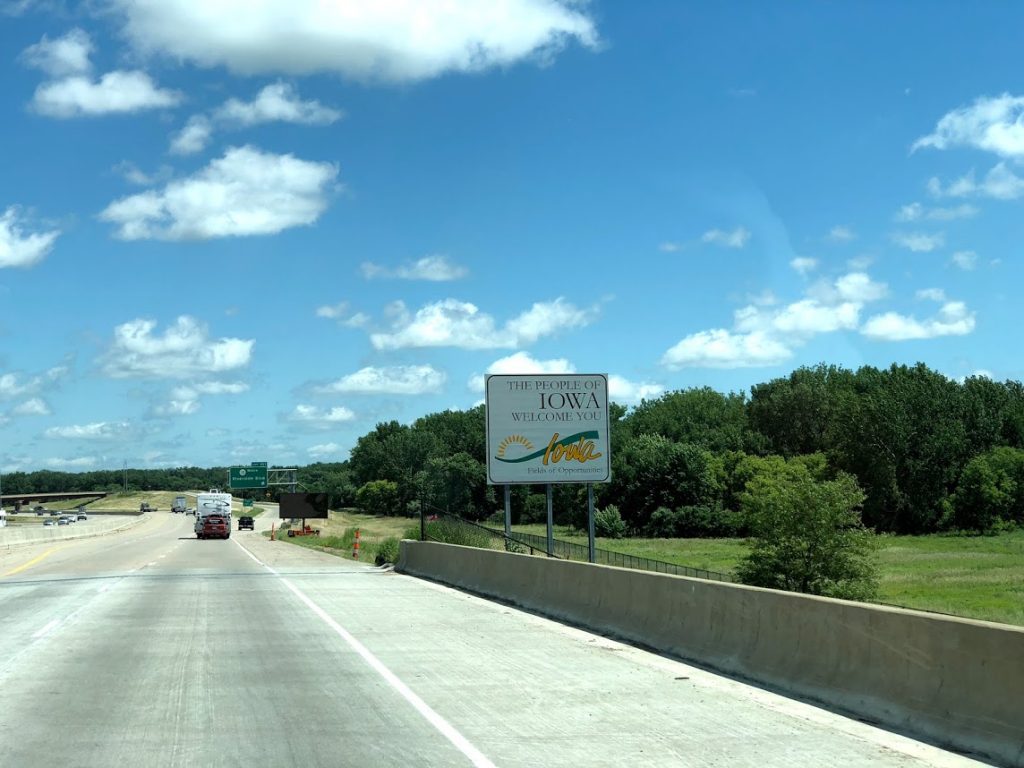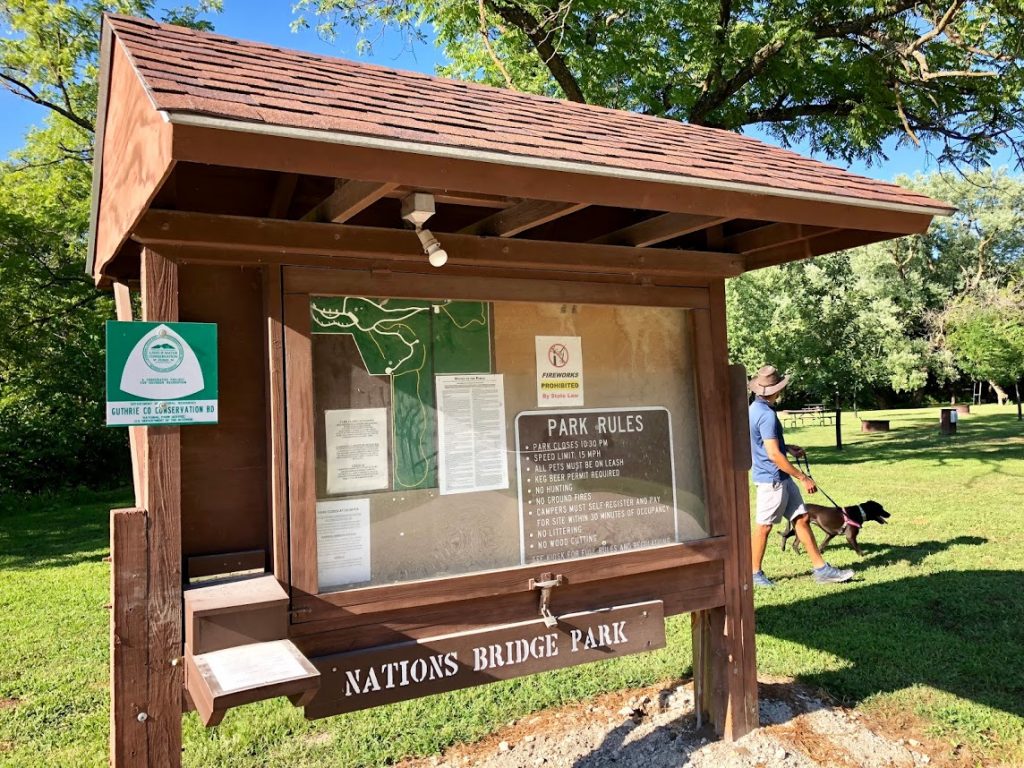 Tenting here was a bit rough due to ruthless mosquitoes and no showers yet again. Iowa: check.
Chicago, Illinois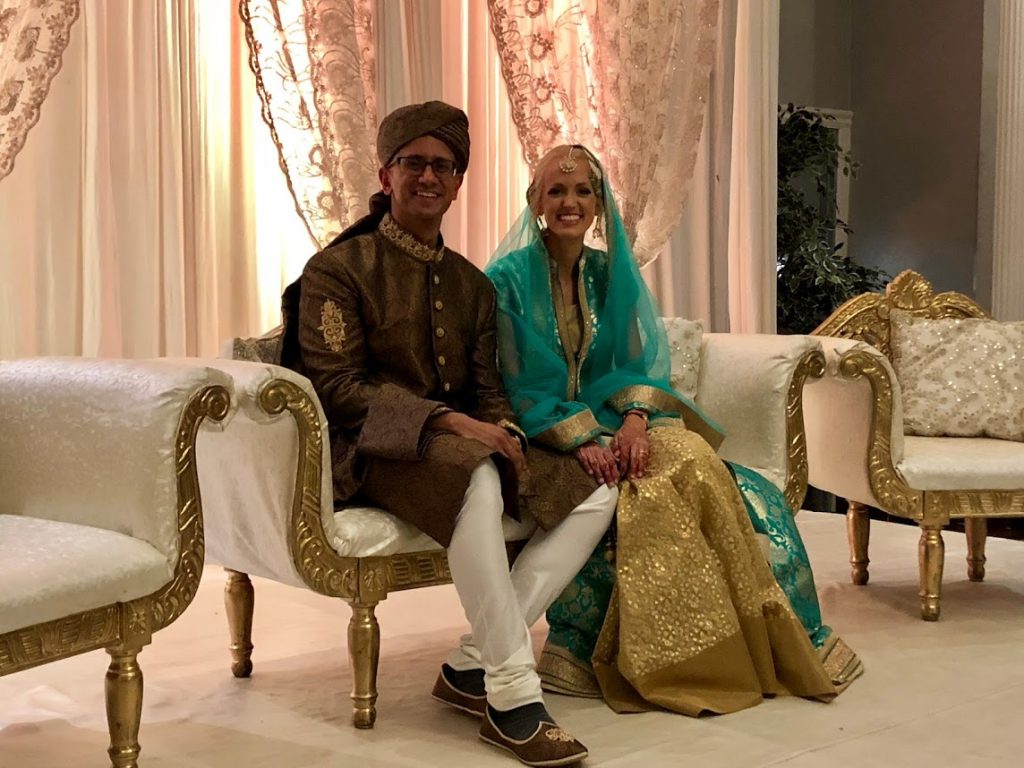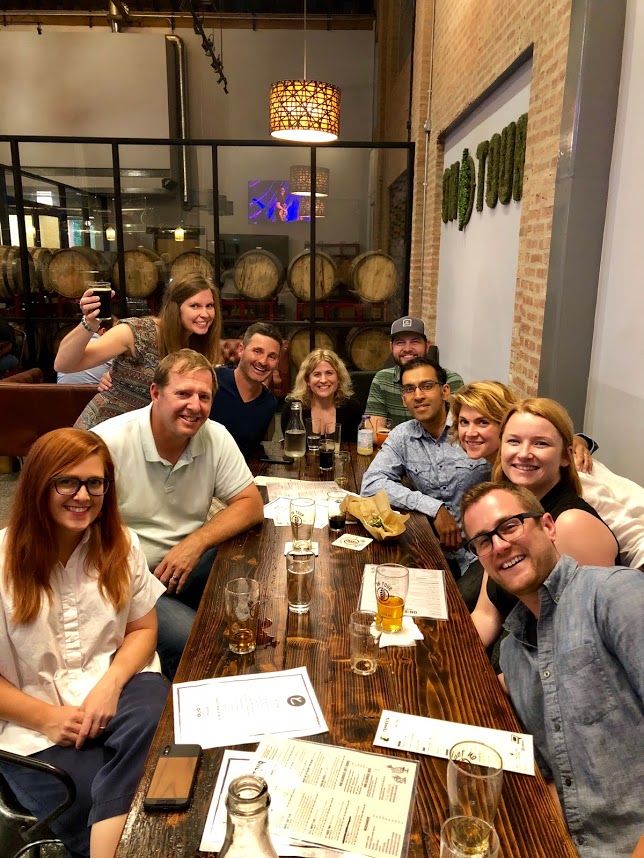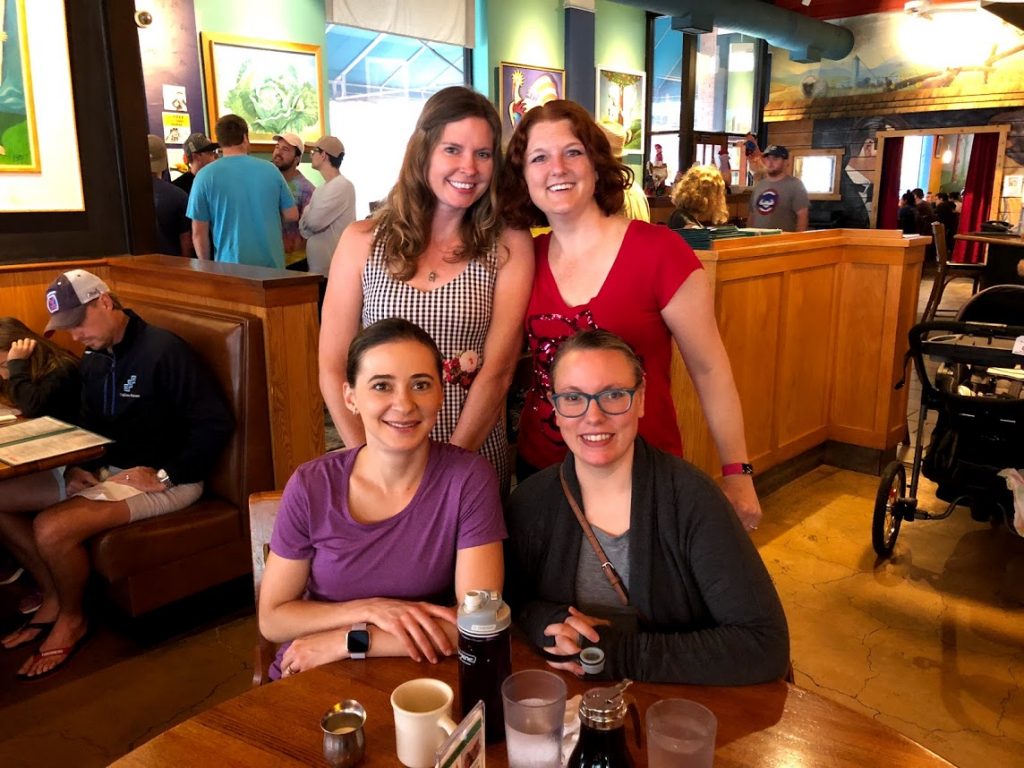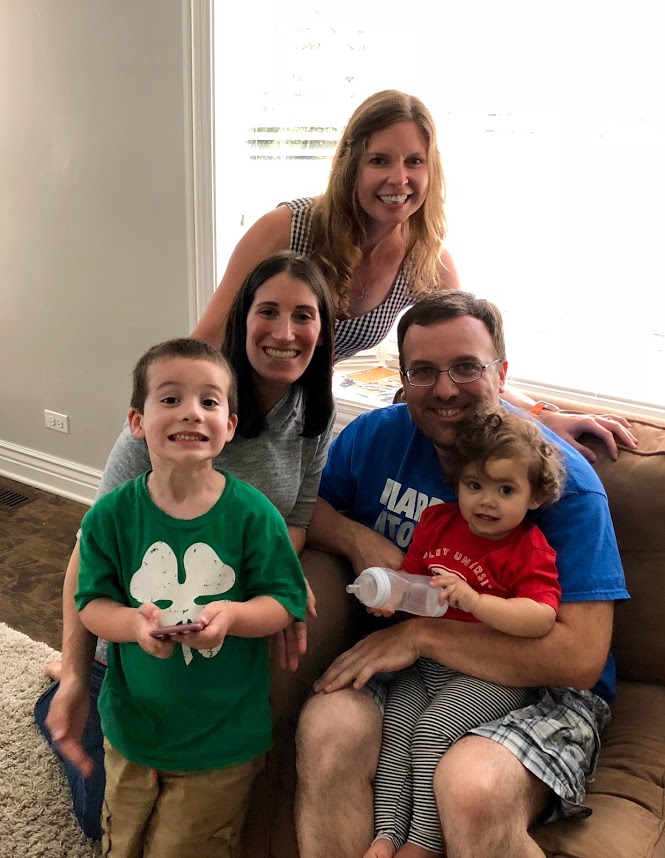 The main reason for this whole road trip was going to my awesome friend from college's wedding in Chicago. A couple amazing friends in town let us stay over for a couple nights and soak up the luxury of a real bed, shower, and even a couple games of shuffleboard. Monkey particularly loved this part of the trip because she got to hang out with her new best friend, Moki, and coexisted with another dog quite nicely to my surprise.
In addition to two nights of wedding stuff, we managed to squeeze in a brewery outing with a bunch of friends, brunch with gal pals, and a visit to my favorite family in the 'burbs. It was a whirlwind of visits and conversations that reminded me that I haven't entirely lost my social skills just yet. This was also a great opportunity to show off our four- minute and 20-second "RV Life Film Festival" trailer that my crazy-talented husband finished on the way here. If you haven't seen this epic video and would like to, send me a quick note!
Arthur, Illinois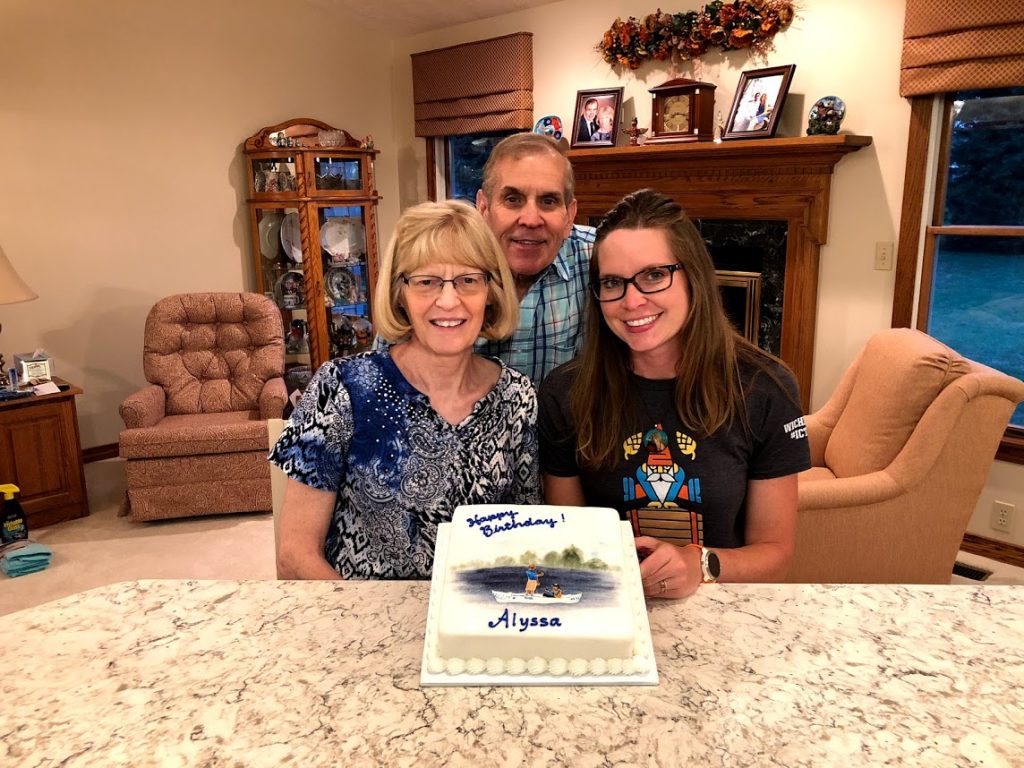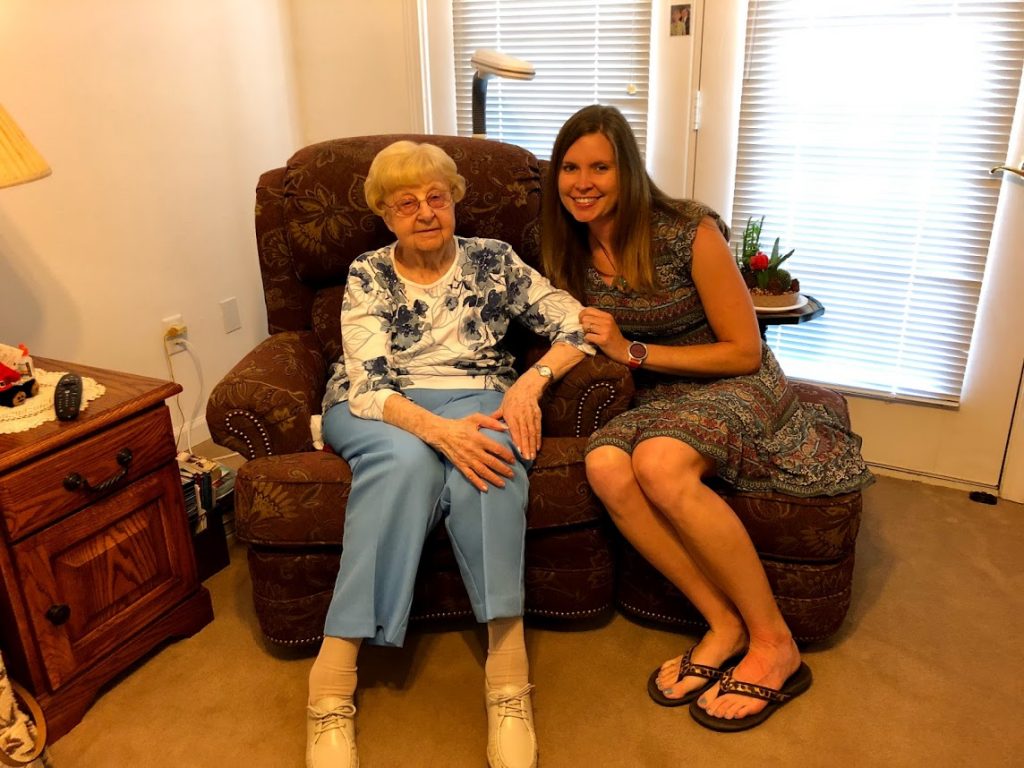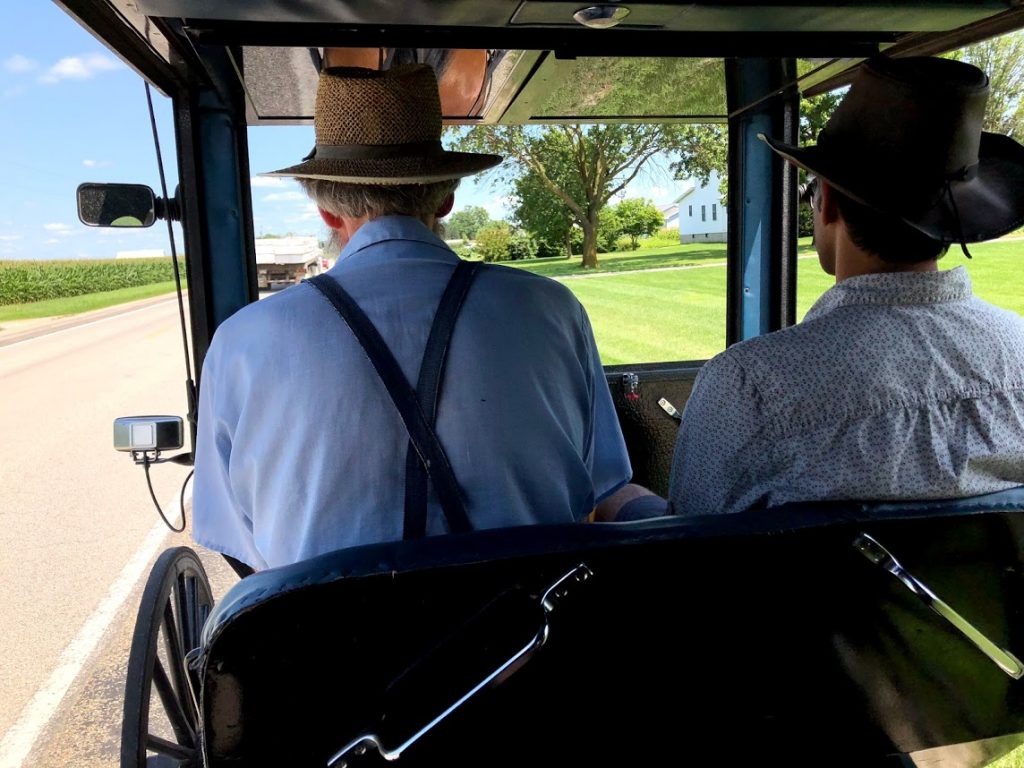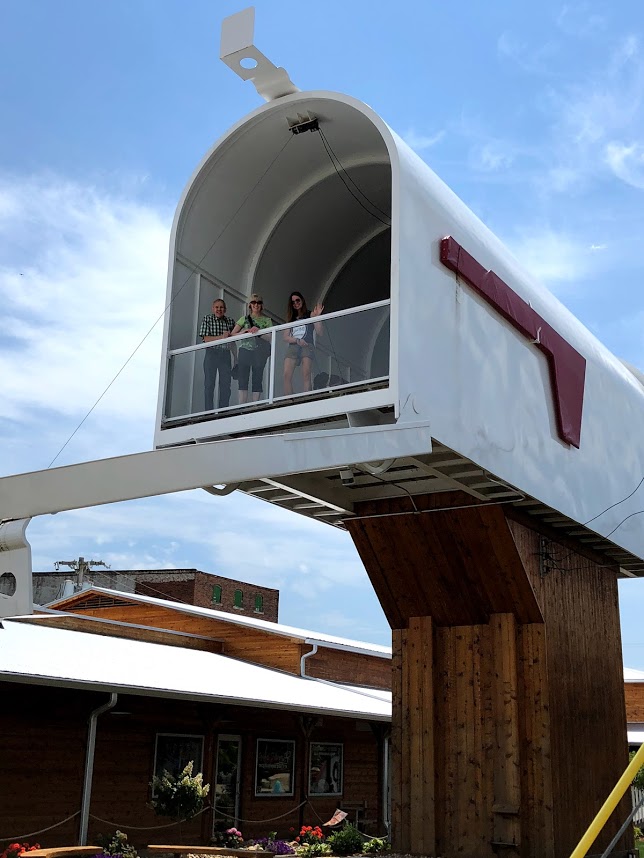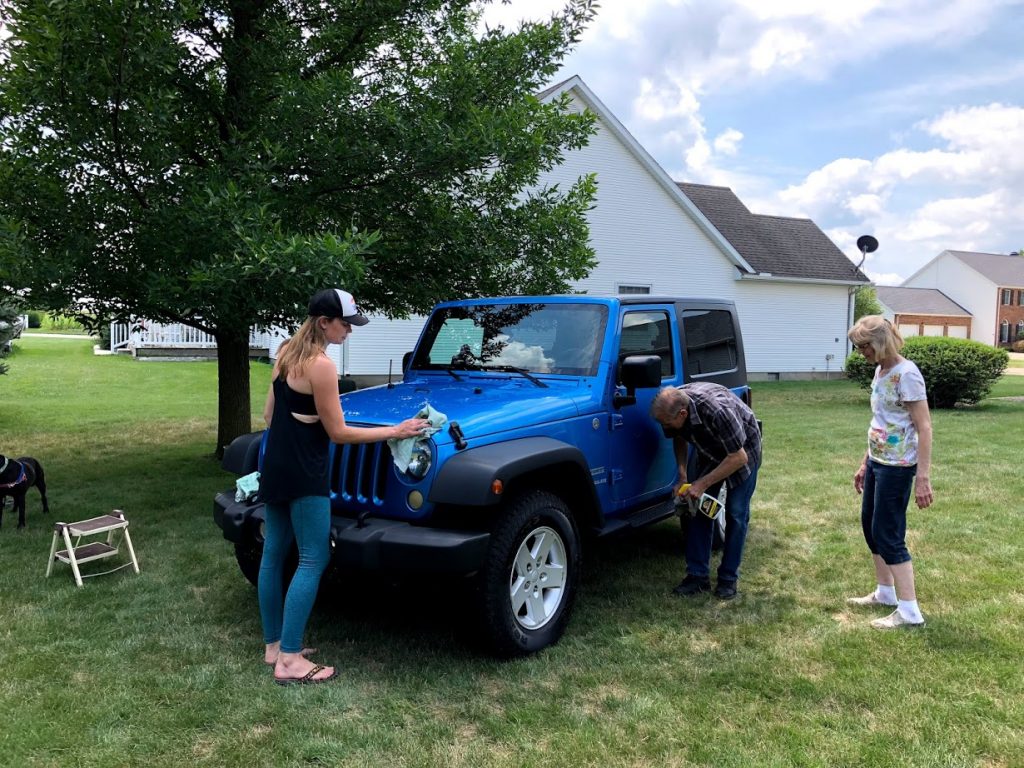 After the wedding bliss came to an end, it was time for a family visit a few hours further south. My parents were cool enough to celebrate my birthday a month early and planned lots of things for us to do together, including an Amish buggy ride, lunch out with Grandma, a sightseeing tour of over-sized roadside attractions in Casey, Illinois, yard games, and a backyard spa day for my Jeep.
NOT GEORGIA!
When we set out for this trip, there a reluctant side trip to Georgia hanging over our heads. Last December, we made a special trip back to Atlanta to get an emissions test so that we could renew the Jeep's license plate sticker and continue driving legally as nomads. Long story short, some idiot typed the VIN number wrong on the report, the DMV wouldn't accept it, and no one would help us resolve the issue. However, that silly sticker was expiring at the end of August, so we had to take care of it ASAP.
After starting the eastbound journey, I had this strange feeling that I should make one final attempt to get out of driving all the way back to Georgia for the sole purpose of doing the test all over again. I got a different person on the phone who was strangely willing to help this time. We completed some forms, provided proof of campground stays and recent auto repairs, waited a few days, and magically, we were granted an exemption literally on the day before we would have begun the Georgia journey! What a relief not to have to waste 20 more hours on the road with two more back-to-back driving days!
Chippewa Falls, Wisconsin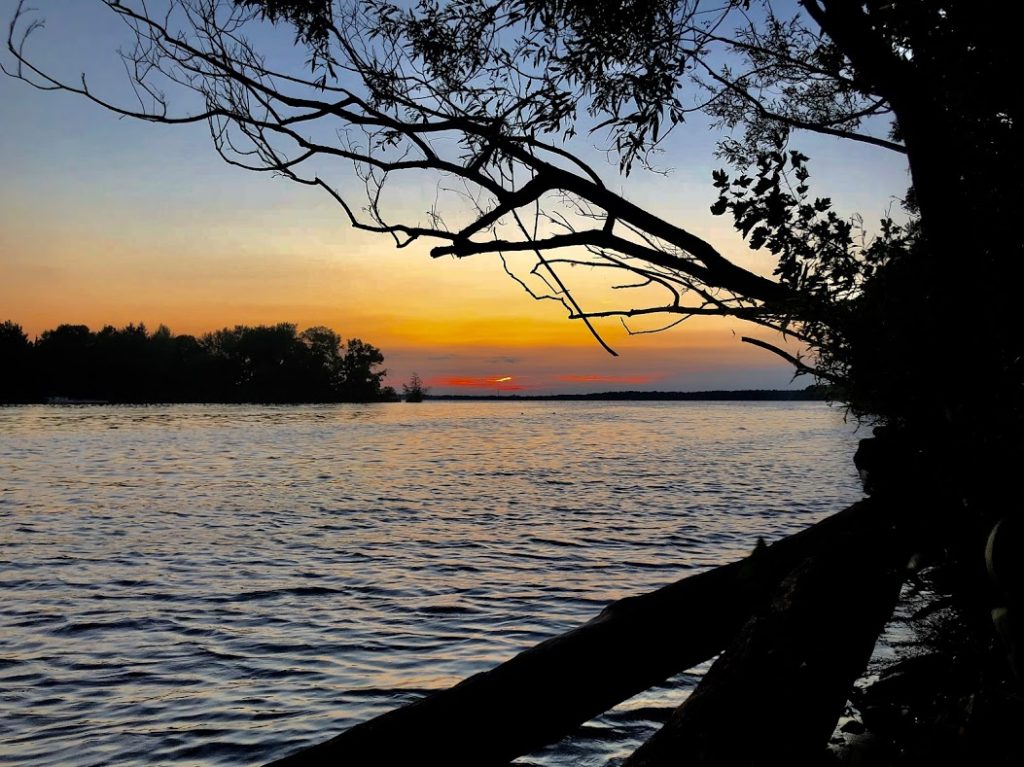 With Georgia off of our itinerary, we spent a few more days in Arthur and then headed north to Lake Wissota State Park in Wisconsin. Spending that extra time at my parents' house was exactly what I needed to recharge and do nothing. Wissota was a spacious and wooded park that felt nice to call home and be back on the road again.
Fergus Falls, Minnesota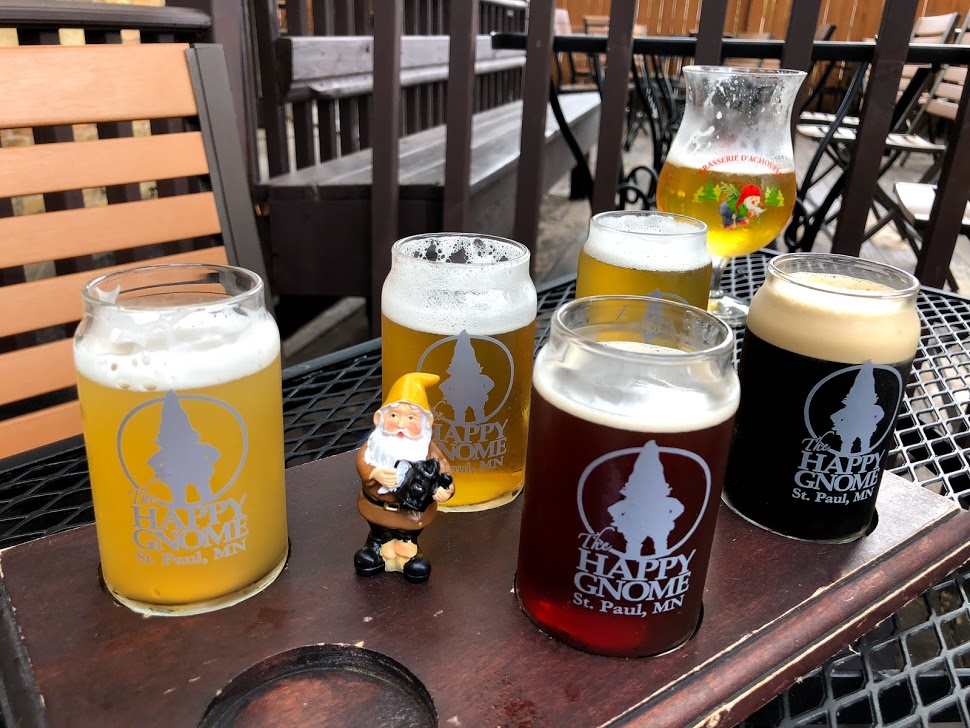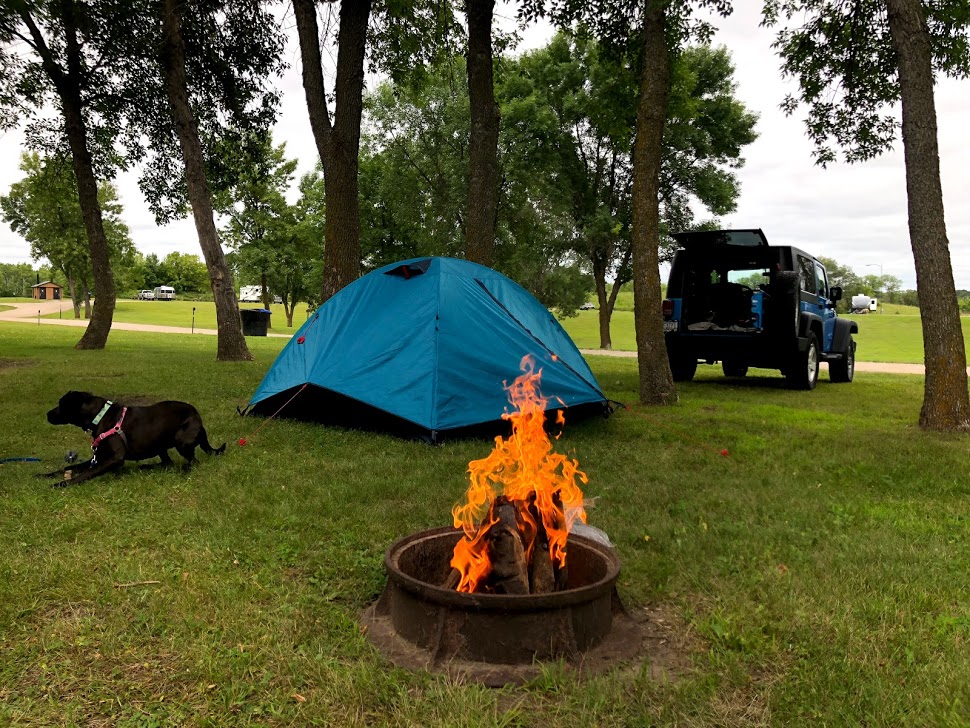 I've been wanting to visit Minnesota really for just one reason lately: the Happy Gnome restaurant in St. Paul. This was an amazing spot all around: dog-friendly outdoor patio, 90+ beers and lots of Belgian ones, mutually agreeable food menu, and gnomes all over the freaking place. From there, we kept heading west to the tiny town of Fergus Falls to set up camp for the night at Delagoon Park.
Theodore Roosevelt National Park, North Dakota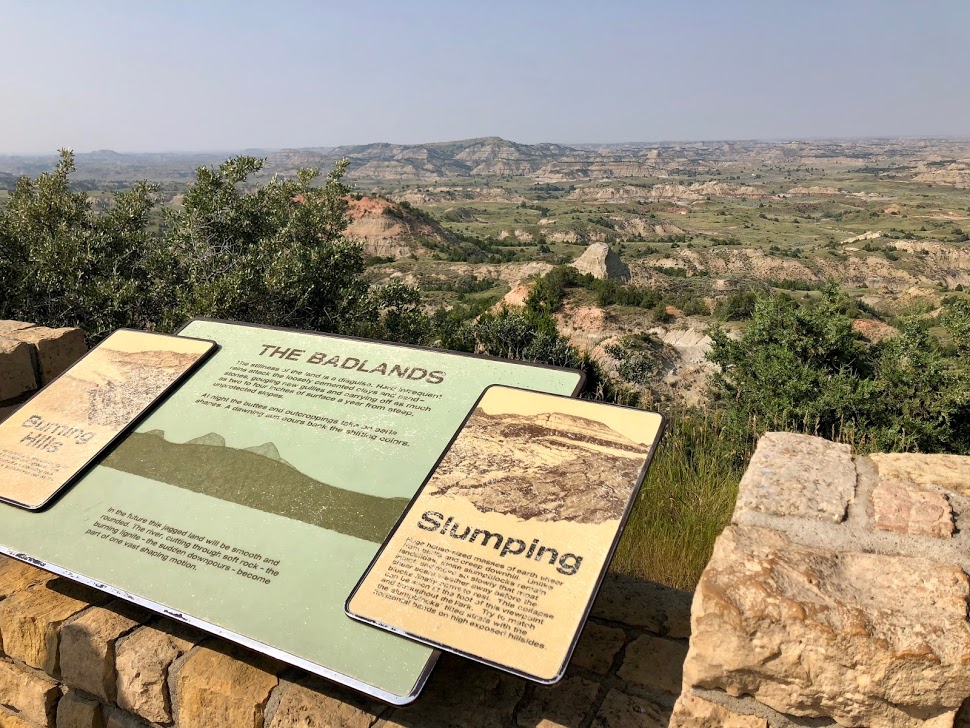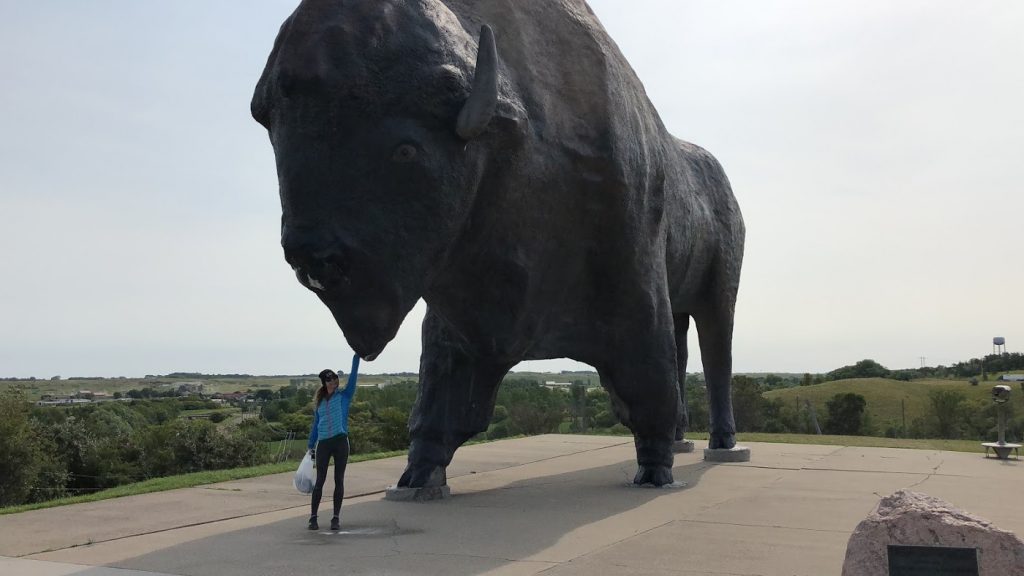 Prior to this month, there were two states in the lower 48 that I had never been to: North Dakota and Idaho. After crossing into North Dakota for the first time ever, we stopped at in Jamestown to see the world's largest buffalo and check out the roadside tourist shops.
From there, it was a Panera lunch and a brewery stop in Bismarck and then on to Theodore Roosevelt National Park. By the time we rolled into the park, it was 100 degrees outside and since national parks hate dogs, so we took turns going on hot hikes and making sure Monkey didn't melt back at the campsite.
Lewis & Clark Caverns, Montana: Home on the Road #79
After another grueling day of driving, we finally got back to our RV in storage – safe and sound. To transition back to normal life, we spent the weekend at Lewis & Clark Caverns for our last Montana home. The caves were accessible by group tour only, which was a bit annoying but totally worth it. As an added bonus, the park provided free and shaded dog kennels onsite so we could do the two-hour tour together without having to worry about Monkey boiling in the heat.
Highlights: Felt so good to be back home and in the mountains specifically, awesome cave tour, great dog kennels, peaceful park
Lowlights: Super stinkin' hot outside, still using public showers here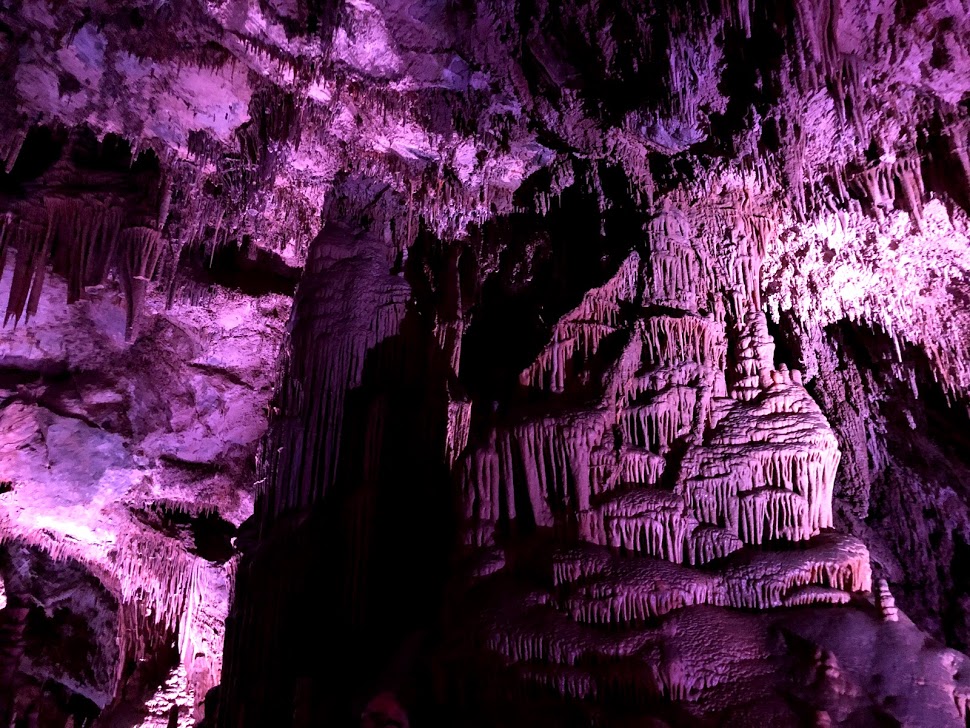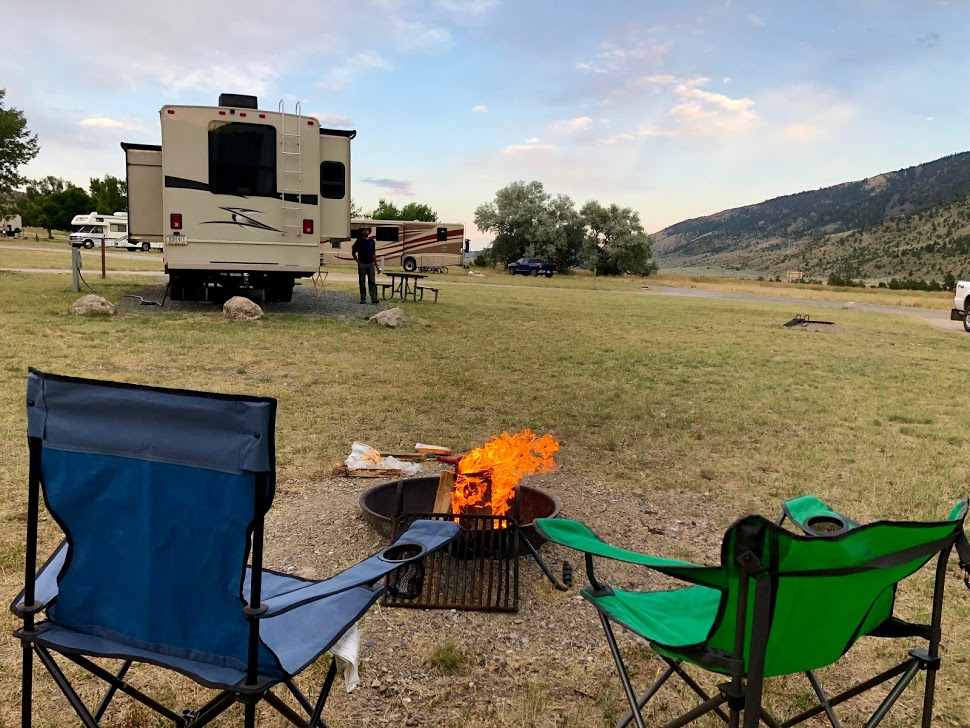 Arco, Idaho: Home on the Road #80
Our first-ever visit to Idaho began in the tiny town of Arco (population 995) to check out Craters of the Moon National Monument and the atomic energy historic stuff. This was a great place to fully transition back into standard camper life because there wasn't much to do here, making it ideal for catching up with work and settling back into normal routines.
Highlights: Hiking at Craters of the Moon, pulling off the side of the road to take a dip in natural hot springs, learning about the disturbing world of nuclear testing and fatal meltdowns
Lowlights: Not being allowed to go in the caves at Craters of the Moon because of bat drama, most things are out of business and boarded up here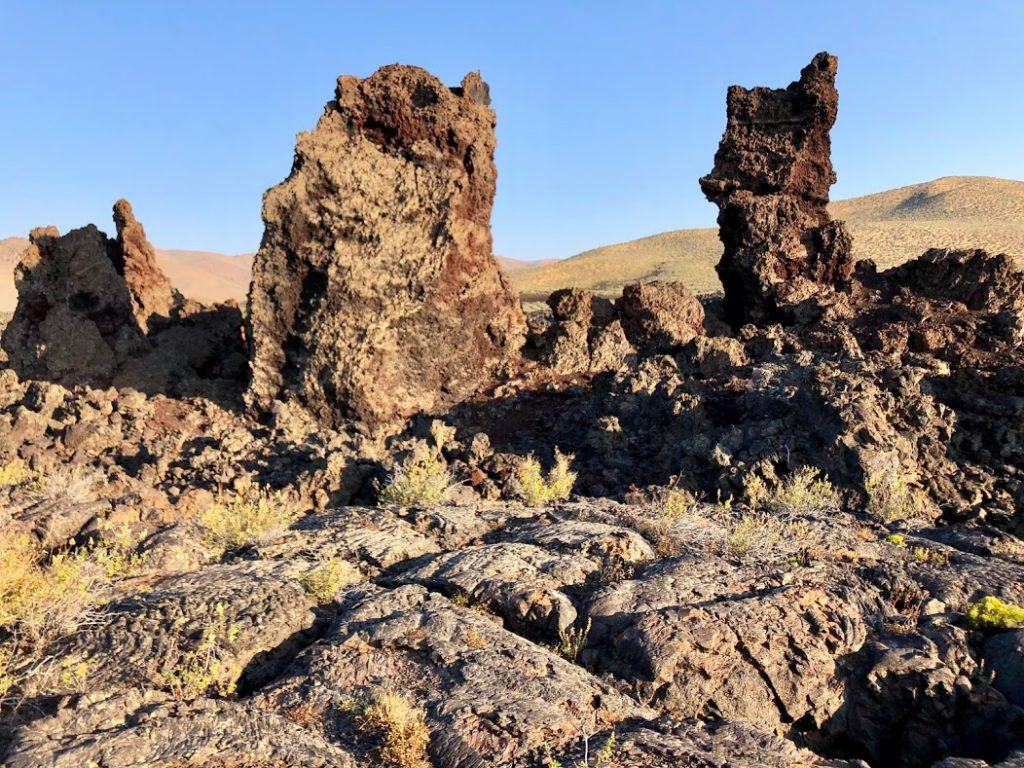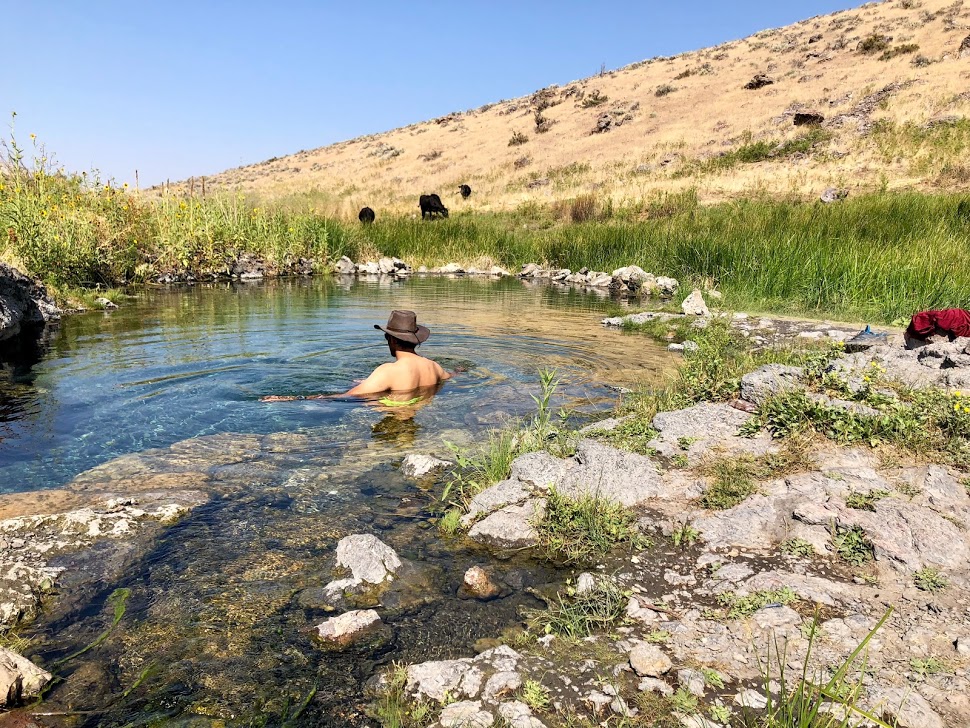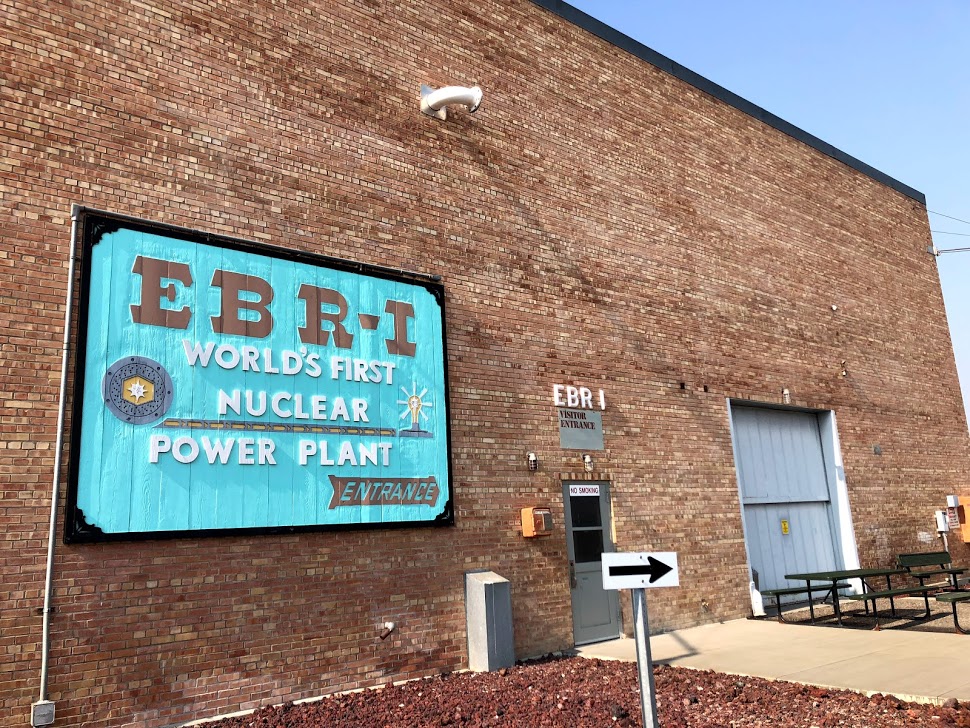 ---
This Month's Ramblings from the Road
Work, work, and more work – so much of it.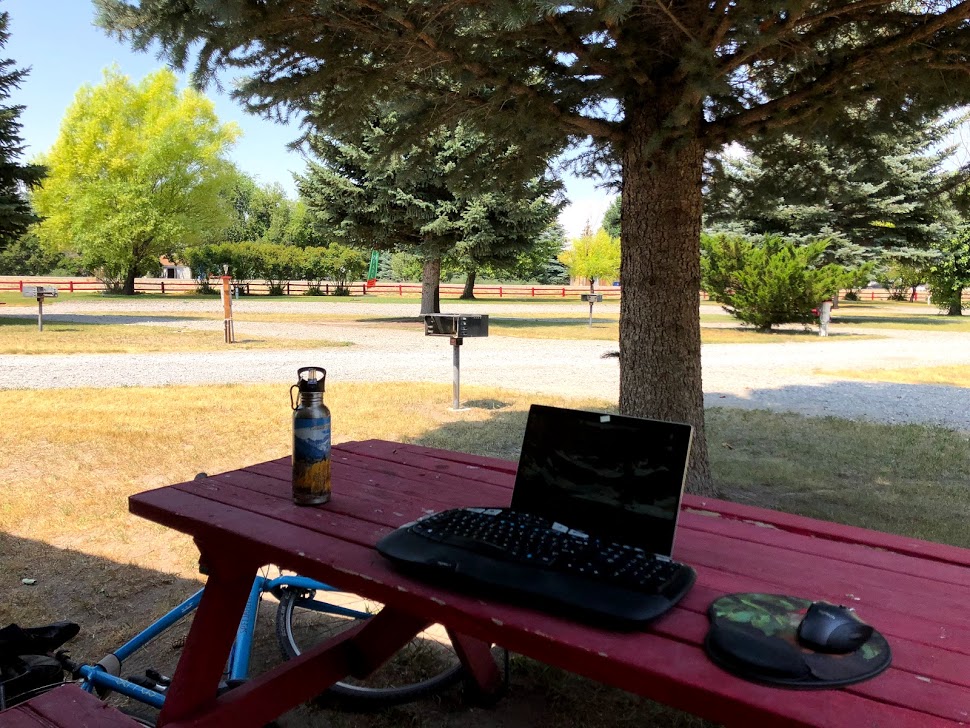 One out of three machines working isn't too bad, right? Laundry on the road can be rough at times.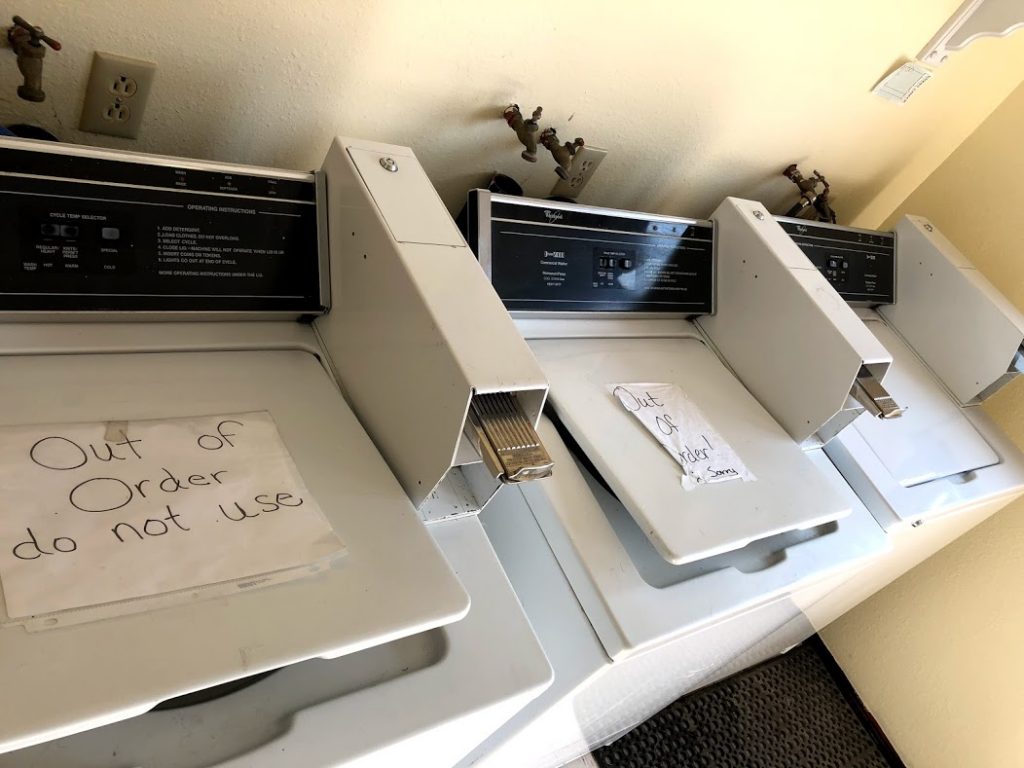 Monkey really gets a lot out of having a dog pal around. Having two goons in a camper sounds like a really bad idea, but she'll get a dog sibling one day when camper life comes to a close. In the meantime, she's literally the best road trip dog ever.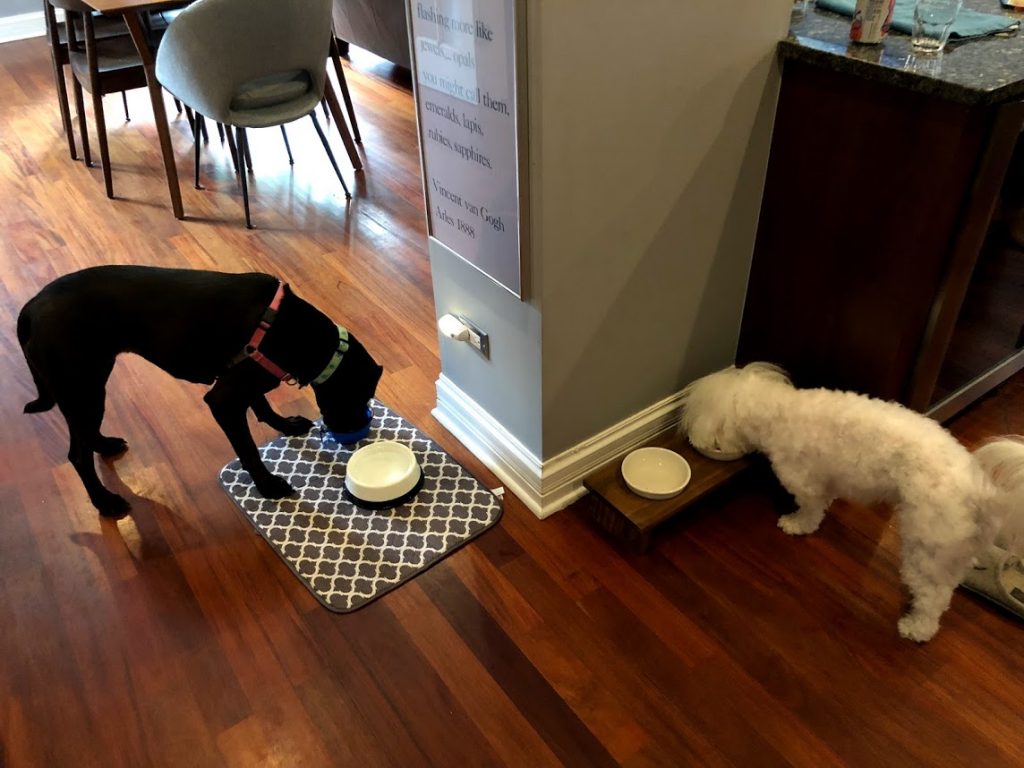 ---
Looking Ahead to Next Month
We're hanging out in Idaho a little while longer – Bellevue and Boise – before making our way into Eastern Oregon by Labor Day. Bellevue is a fun stop because we actually have a couple friends that live here – former full-time RVers that we met on the road last year. Then I'll ring in the big 3-5 in the Boise area next week with apparently, some surprise shenanigans planned.
After that, we'll try being Oregonians again in a different part of the state (the John Day and Bend areas) that promise to be much warmer and drier than our spring on the coast. Constant travel research and planning feel more tiring and burdensome to me than even before the road trip, which doesn't bode well for keeping this lifestyle going for the long-term.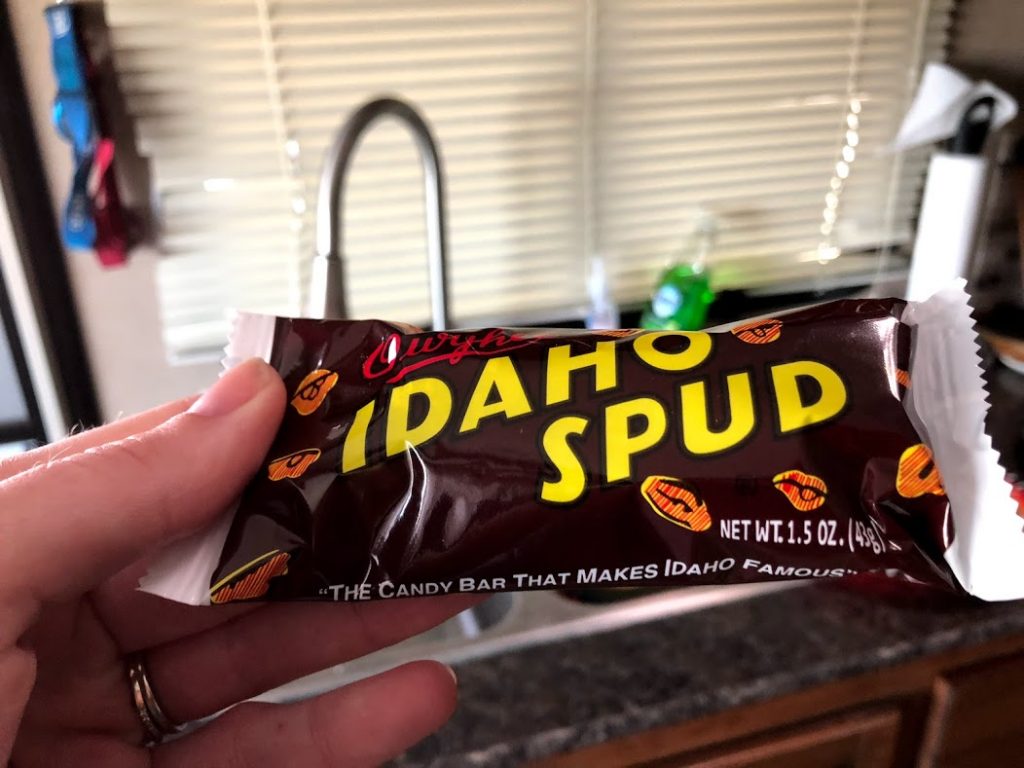 While tenting for a couple weeks was a fun adventure and reminiscent of the four- and six-week tenting trips we did back in 2013 and 2014, it feels damn good to be back in our comfy and cozy RV. The experience reminded me about all the things that make tent life harder: sharing a bathroom with strangers, walking outside to pee in the middle of the night after a few too many beers, trying to get work done, keeping devices charged, showering every three days at best, etc. It's funny how the little creature comforts of this home on wheels make this lifestyle so pleasant and sustainable – little things like my amazing bed pillow, not having to say good morning to strangers on my way to release a morning pee, and not worrying how I'll put in another long day of writing work. But while I'm not cut out for full-time tenting right now, I do still love it for a few days at a time so we can get off the grid in ways that RV life doesn't allow.
On that note and before this rambling carries on any longer than it already has, I'm signing off. We have a lot more to see and do in this rugged wilderness of potatoes in month #26 and until Christmas before another RV-free road trip is in the cards.
Happy trails!
---
Catch up with the journey: