A year and a half? Whoa. Pop some champagne, because this sounds like a reason to celebrate!
Eighteen months ago, we hit the open road and never looked back. Well okay, that's a lie. We've actually been back to where we started twice since then due to nomad logistics. In fact, that fact ties into the theme for month #18 of camper life.
It was a milestone month, but also a weird month thanks to the holidays. On the first day of it, we stuck Dragoon the RV into a storage lot in Arizona and headed out on a cross-country Jeep road trip to Georgia and Illinois.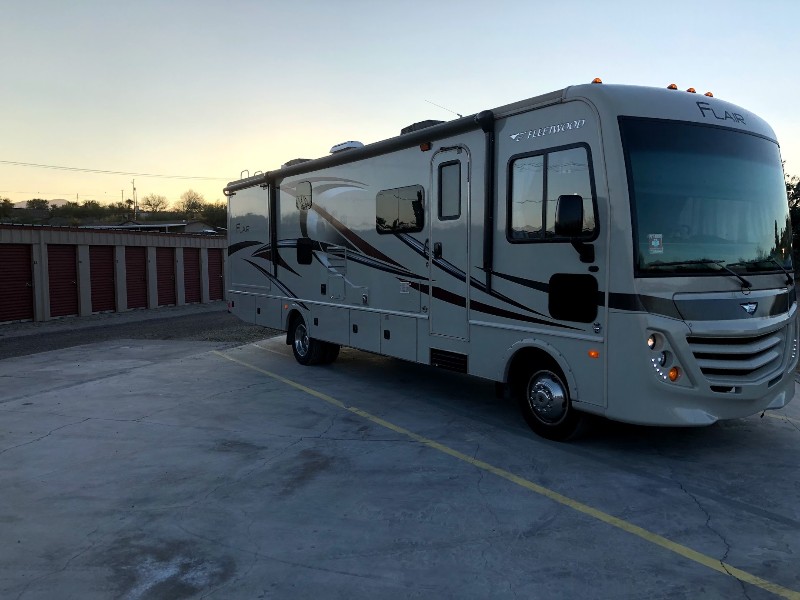 From there, there were lots of cheap motel stays (fortunately no bedbugs, but unfortunately with plenty of neighbor noise), visits with family and friends, and a few fun national park/monument stops to break up excruciatingly long drives.
Here's a quick recap of this past month's batch of homes on the road:
---
Christmas Road Trip: The Eastbound Journey
Highlights: A chill, dog-friendly driving break at Sierra Blanca Brewing in Moriarty, New Mexico; Gorging on our favorite Torchy's Tacos in Amarillo, Texas, not getting sick from $4 Chinese takeout in Texarkana, Arkansas; digging for diamonds at Crater of Diamonds State Park (sadly, we didn't strike it rich though); checking out the historic bathhouses at Hot Springs National Park
Lowlights: 8-10-hour days in the car; very boring stretches of road (I'm looking at you, Central Texas), the annoyance of every stranger hassling us to meet Monkey in Hot Springs, Arkansas; not uncovering any sparkling diamonds while digging in the dirt, eating too much and exercising too little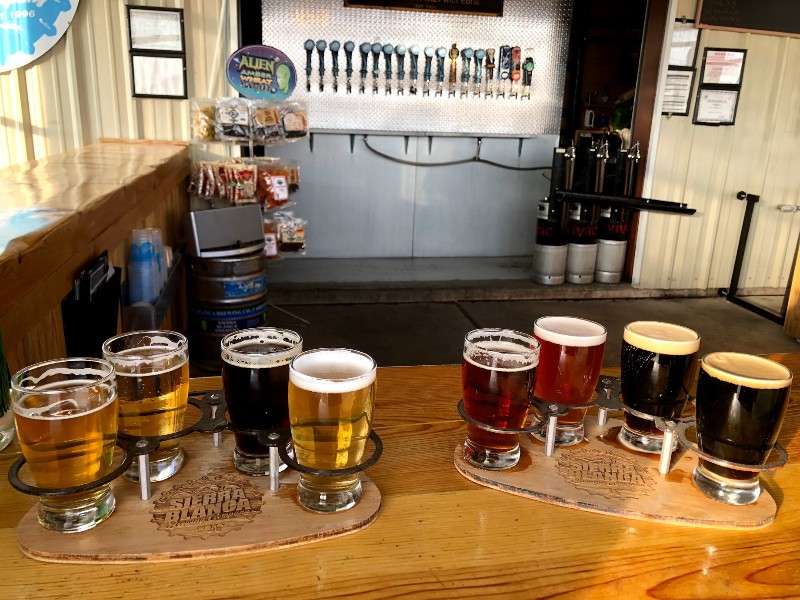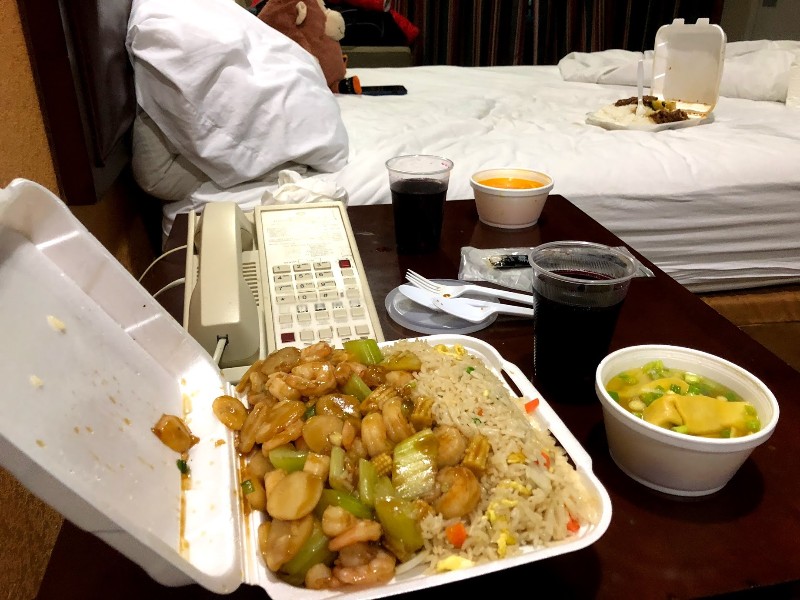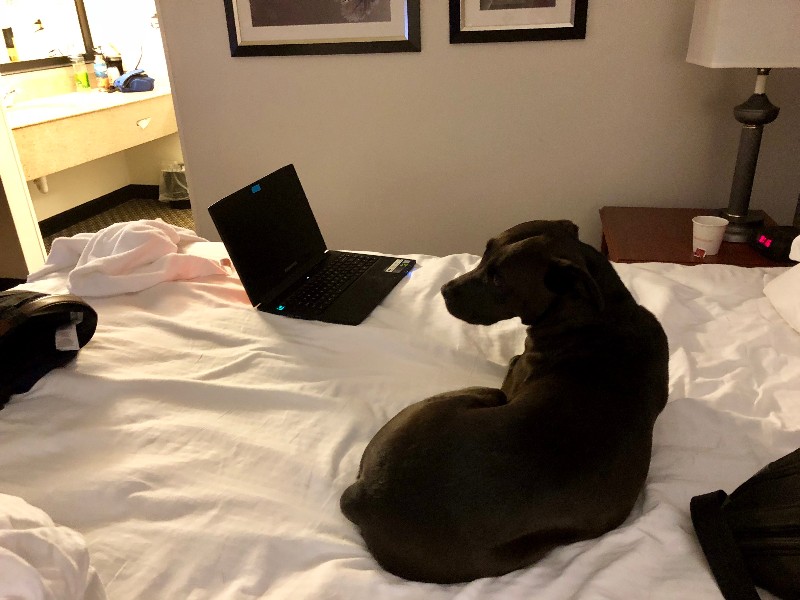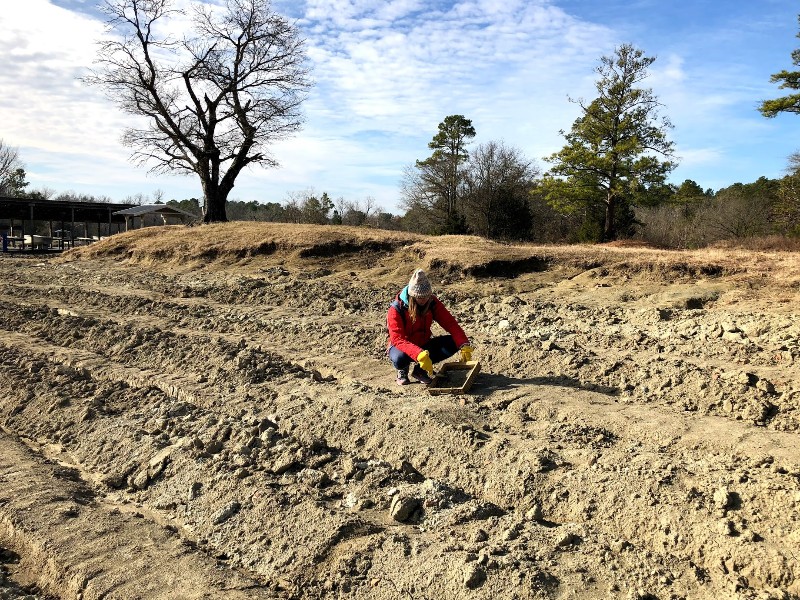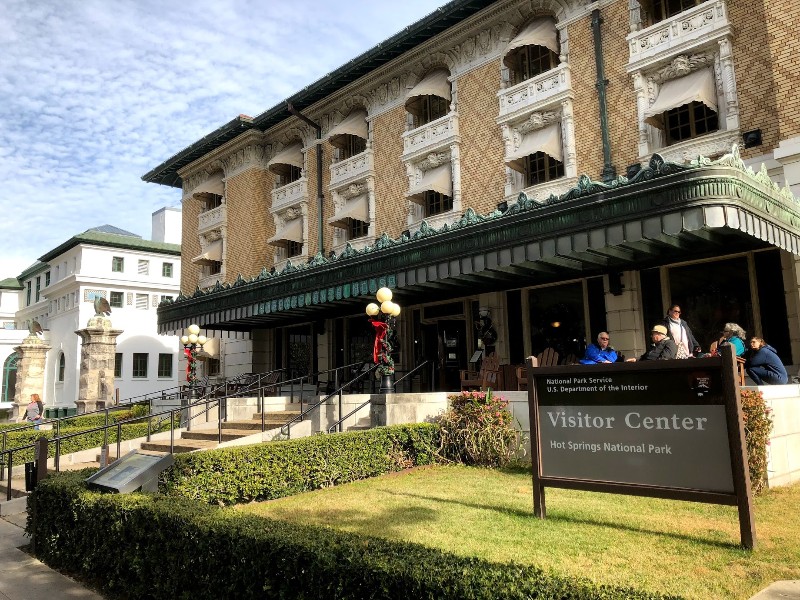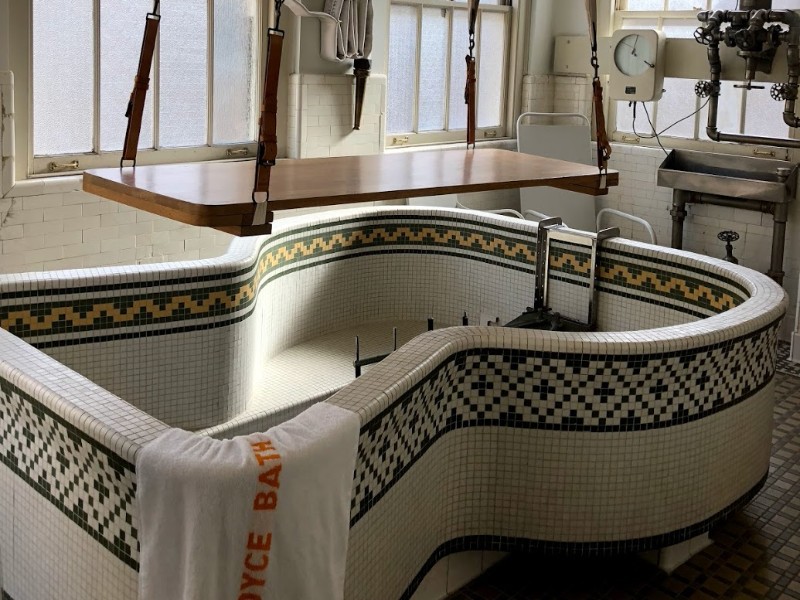 A Few Days in Atlanta 
Highlights: Hanging out with my best gal pal and her kiddos for the day; dinner at a great Japanese restaurant with another old friend; boba tea and Asian grocery stores; finally going for a run (in the rain, however); the expansive salad bar at Fogo de Chao which made up for my distaste for all things meat on a business partner + family dinner
Lowlights: Lots of rain (totally forgot what rain was after being in the desert for so long); the loudest and most annoying hotel stay ever at Studio 6 in Chamblee (seriously, who does crossfit and sings every night between 11pm and 5am?); terrible hotel pillows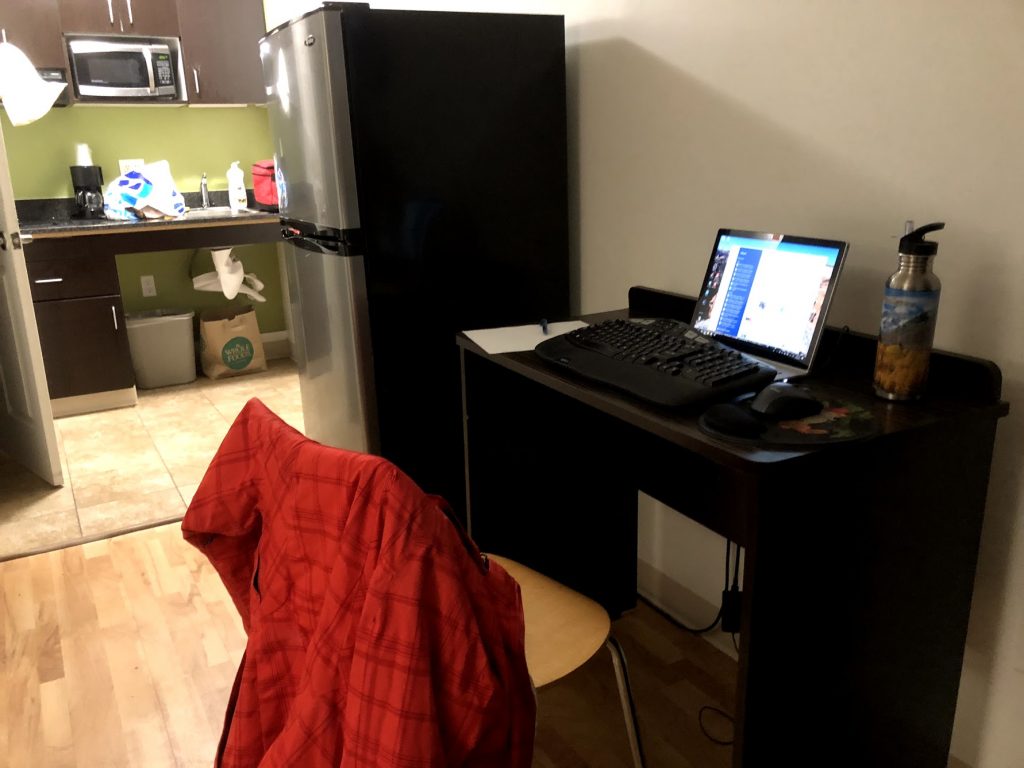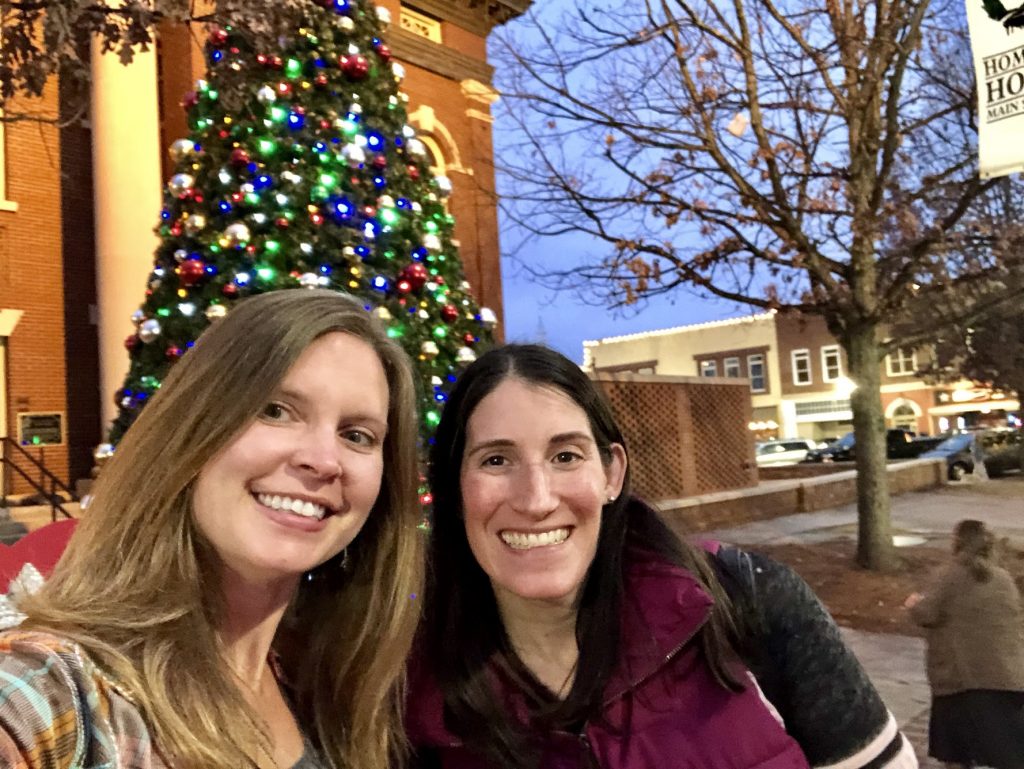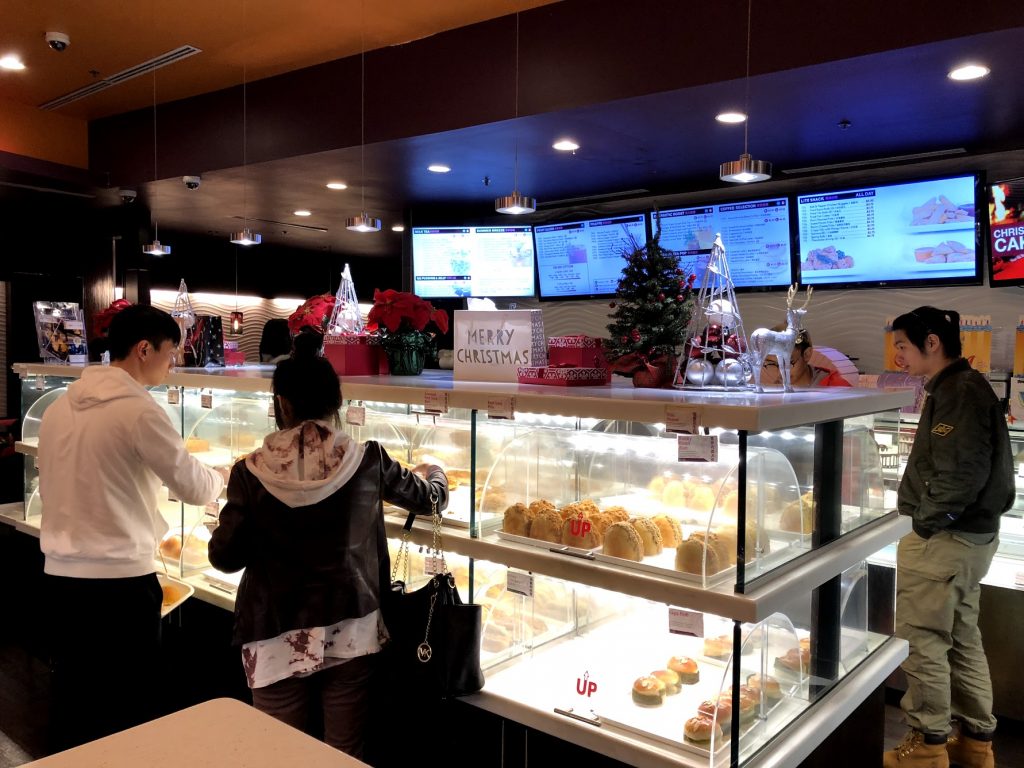 Celebrating Christmas with Family 
Highlights: Feeling like a kid again in my parents' house; Monkey got to stay with us!; seeing real reindeer at a reindeer ranch; some well-timed snow that looked nice but didn't get in the way of our travel plans; card games with Mom and Dad; running on my parents' treadmill 5 days in a row to fight the fatness; hanging out with my 94-year-old grandma; meals out with friends in the area; not having to work much at all; ummm….presents!
Lowlights: Blisteringly cold and below-zero temps that will never make me miss Illinois; that day when Monkey ate half a box of animal crackers left behind in my parents' SUV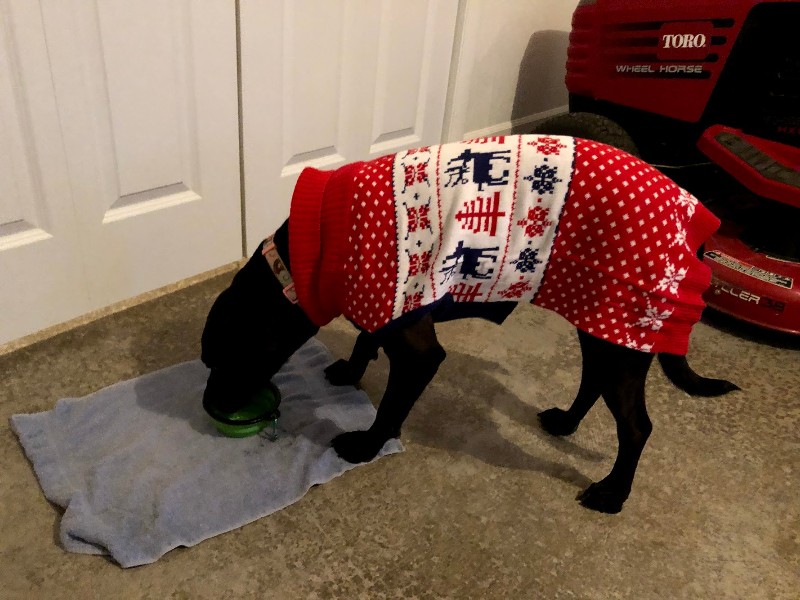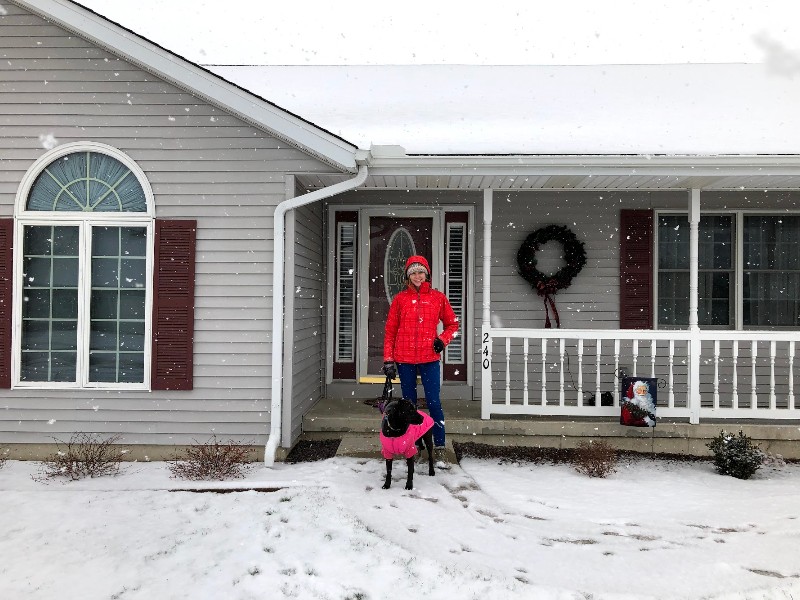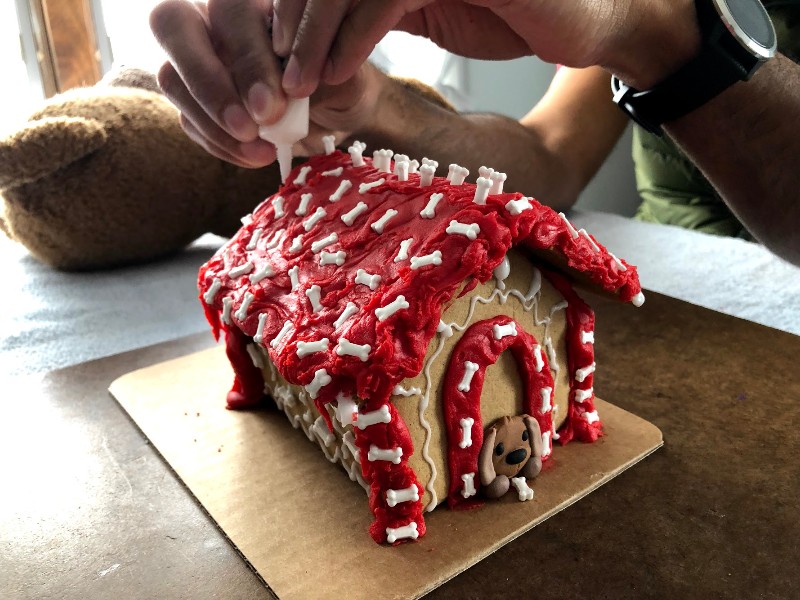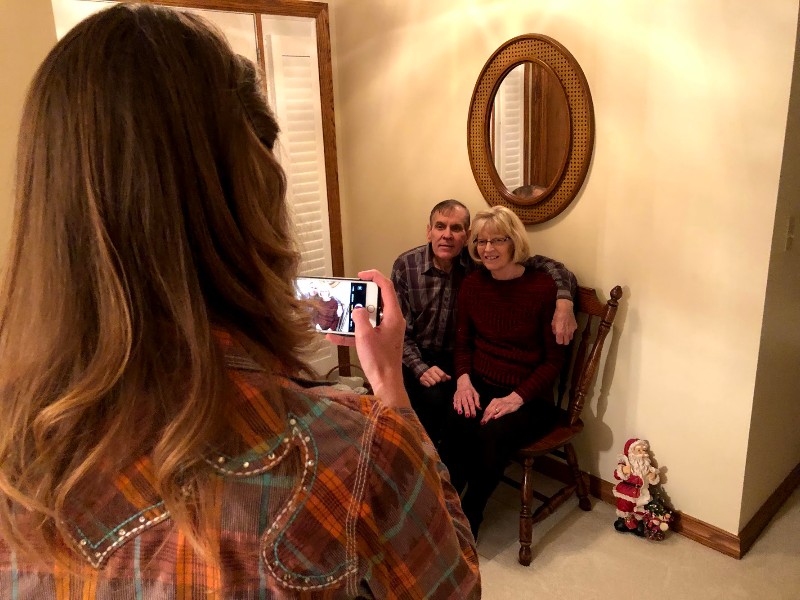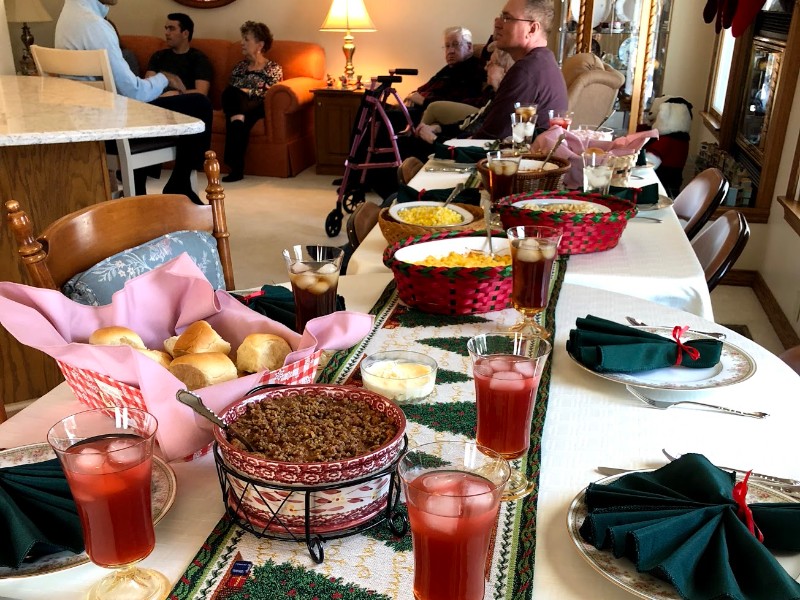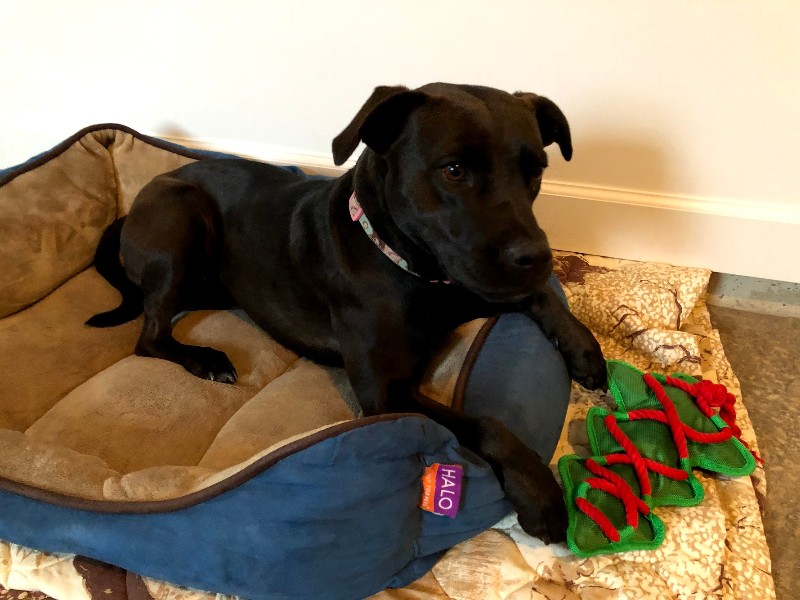 Christmas Road Trip: The Westbound Journey
Highlights: Drinking beer and gnoming out at Hopping Gnome Brewing in Wichita, Kansas; motel hot tubs and free breakfasts; breweries and food trucks in Albuquerque; taking a day off driving to check out El Malpais National Monument and El Morrow National Monument in New Mexico; final stops at Petrified Forest National Monument back in Arizona
Lowlights: Also very boring roads (This time, I'm looking at you, Kansas); all the money spent on gas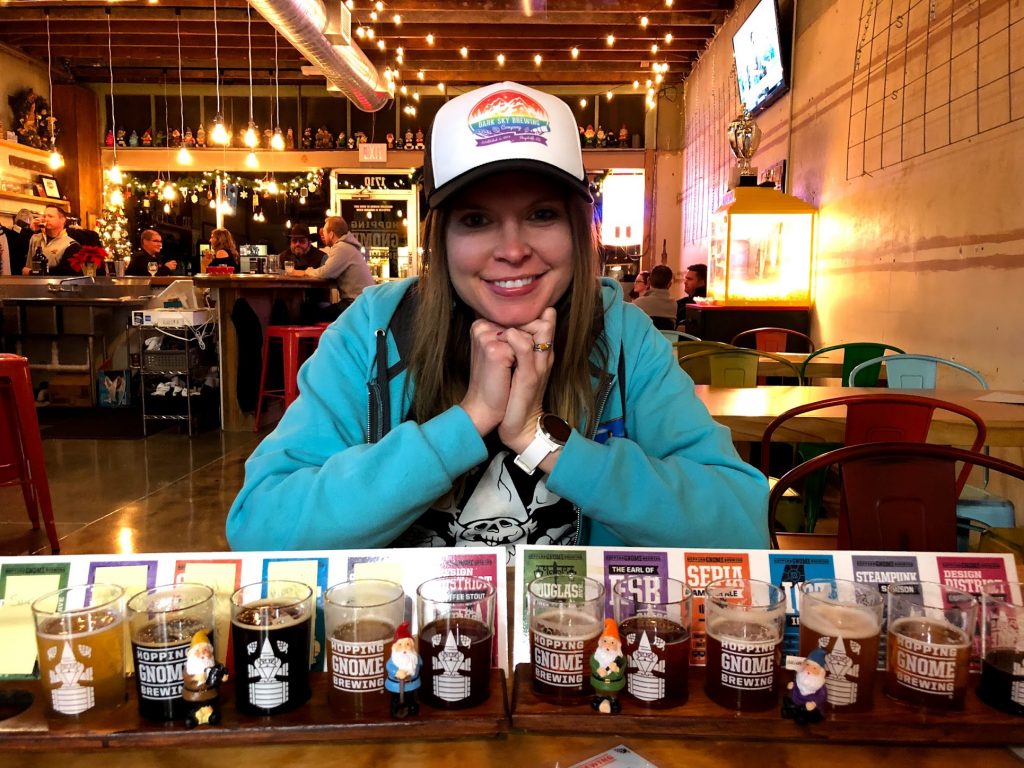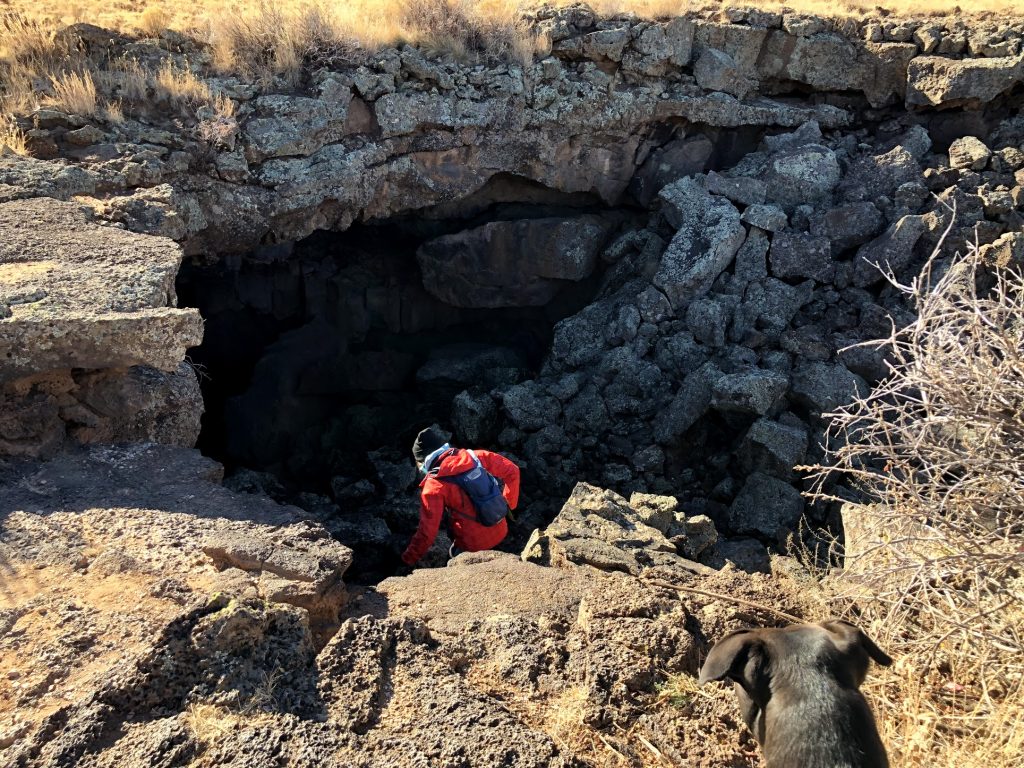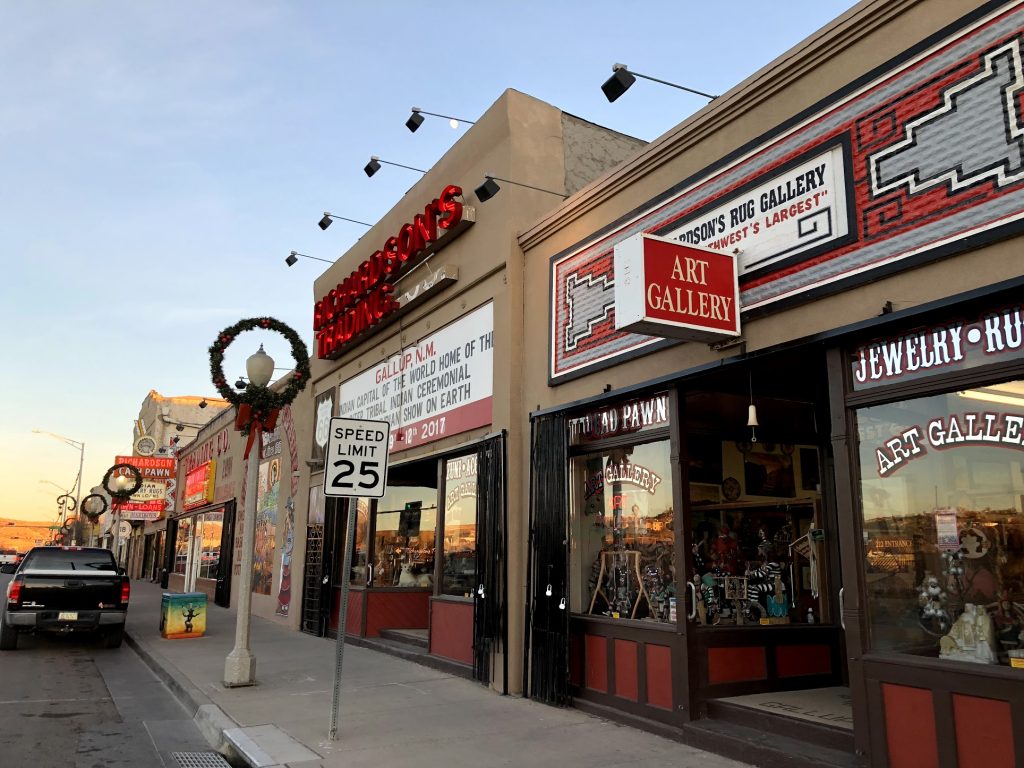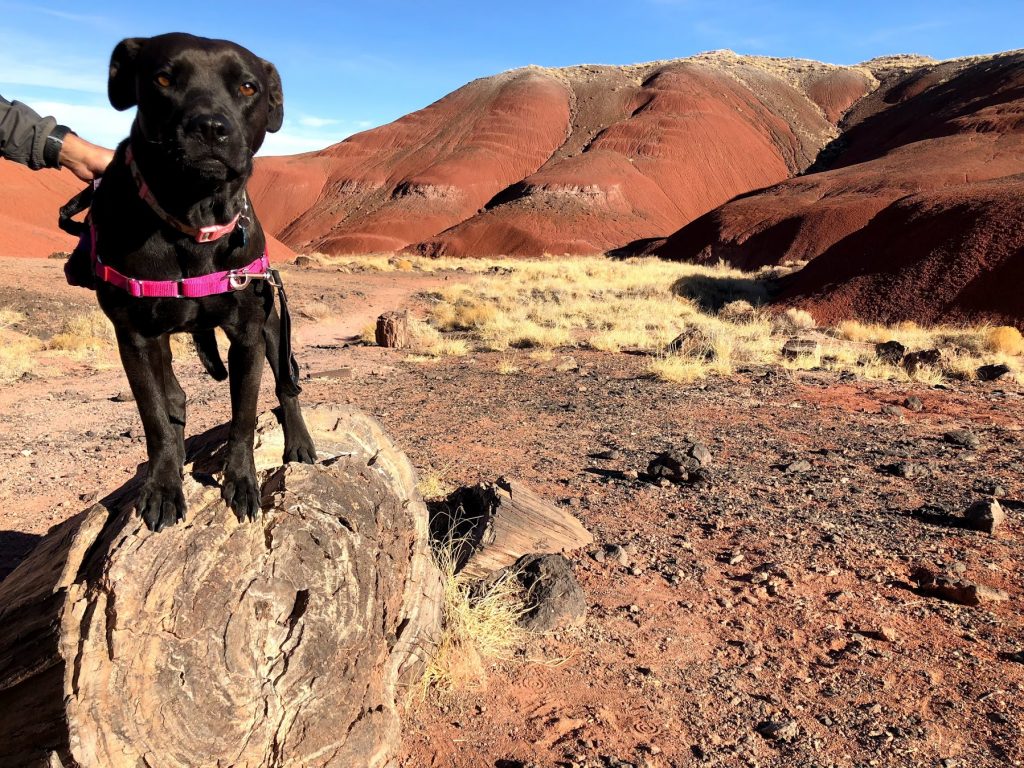 And with that, we were reunited with our home on wheels and set to dive back into camper life. The road trip (versus flying) plan went off without a hitch, but this may not have worked out so well if the weather turned crappy or the Jeep broke down. However, none of that happened, so it was great to be able to spend additional time with family and friends for the holidays and also make some random stops in Arkansas, Kansas, and New Mexico to break up the monotony of driving. And the best bonus was that Monkey could come along for it all, rather than being boarded back in Arizona like last year!
After picking up the RV from storage and crashing for one night in Black Canyon City, Arizona, we moved on to Organ Pipe Cactus National Monument to ring in the new year.
Organ Pipe National Monument, Ajo, Arizona: Home on the Road #58
Highlights: Awesome campground that actually had internet coverage so we could extend our stay from two days to seven; backcountry and off-road hikes where dogs are allowed; starting the year off with a slow pace; making it up 'til midnight on NYE (barely) by listening to podcasts and playing board games; managing to use the four hours of daily allowed generator time to charge laptops enough for working; an awesome day trip to Puerto Peñasco, Mexico for a day of eating good food and being beach bums
Lowlights: Only 2 dog-friendly designated trails; old people who stick their noses in others' business; the ordeal of driving over to fresh water and dump stations every few days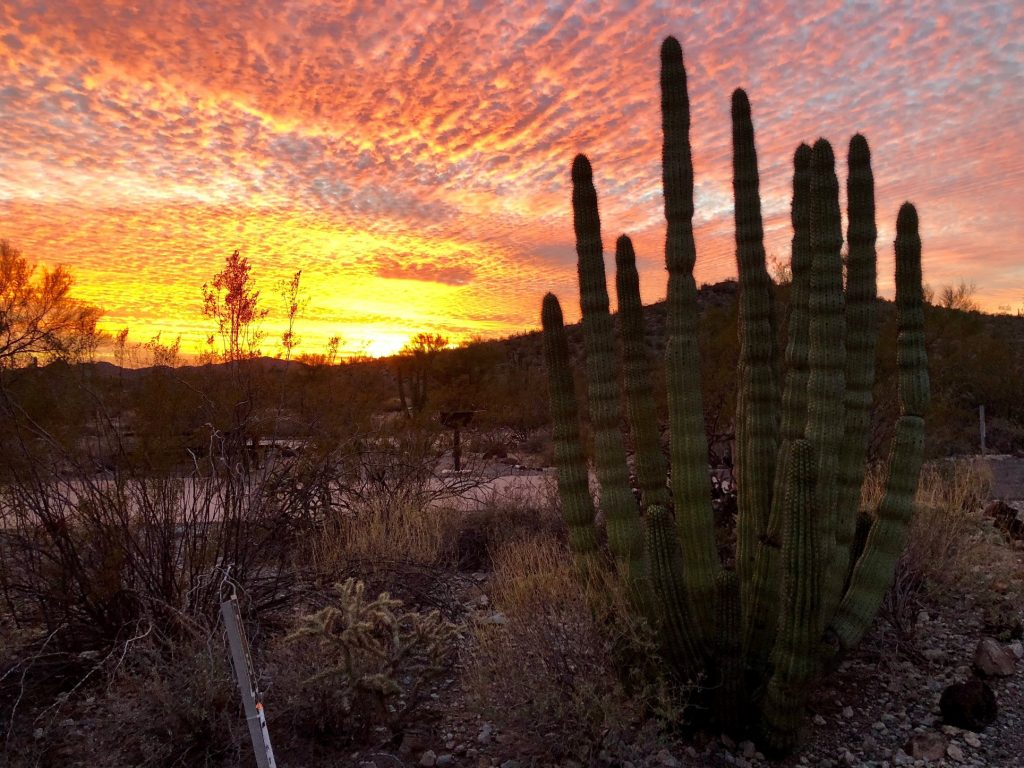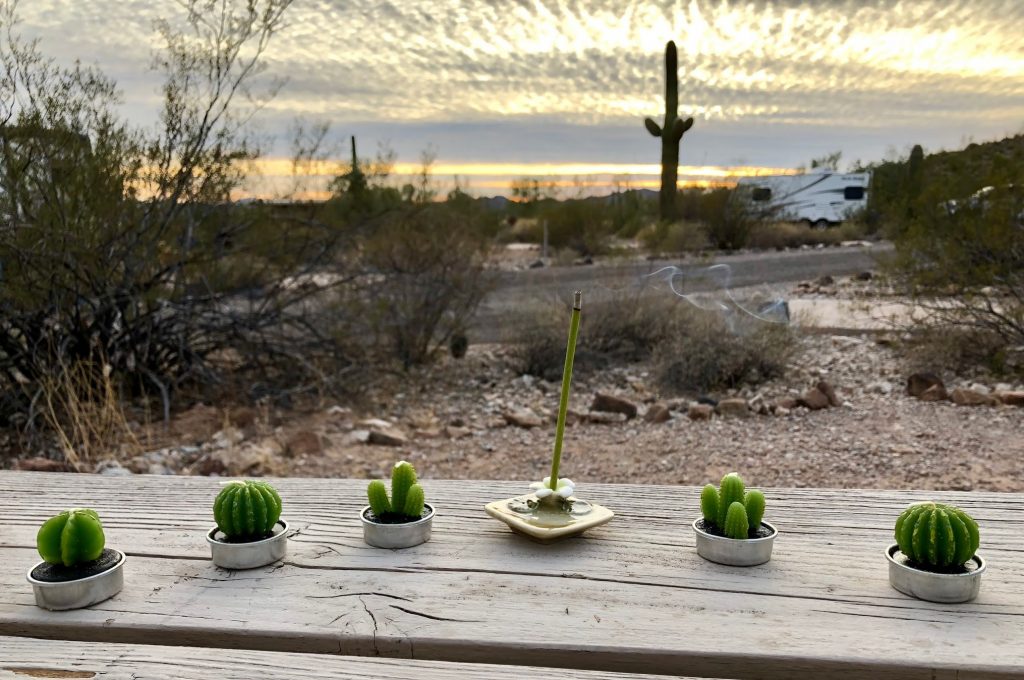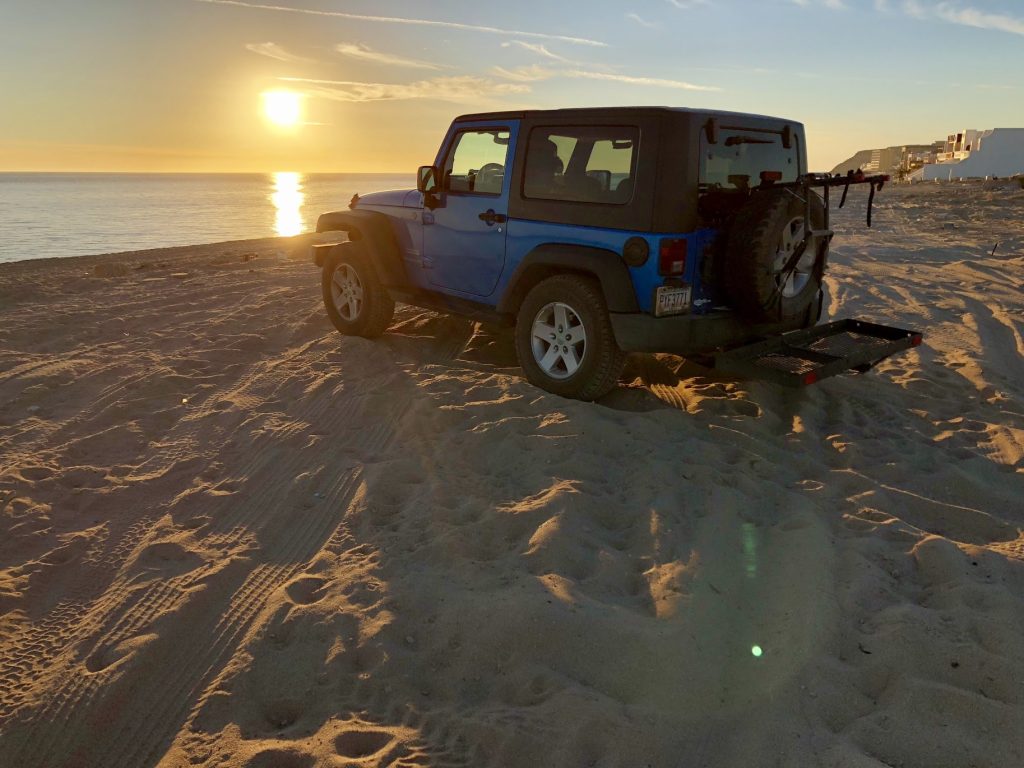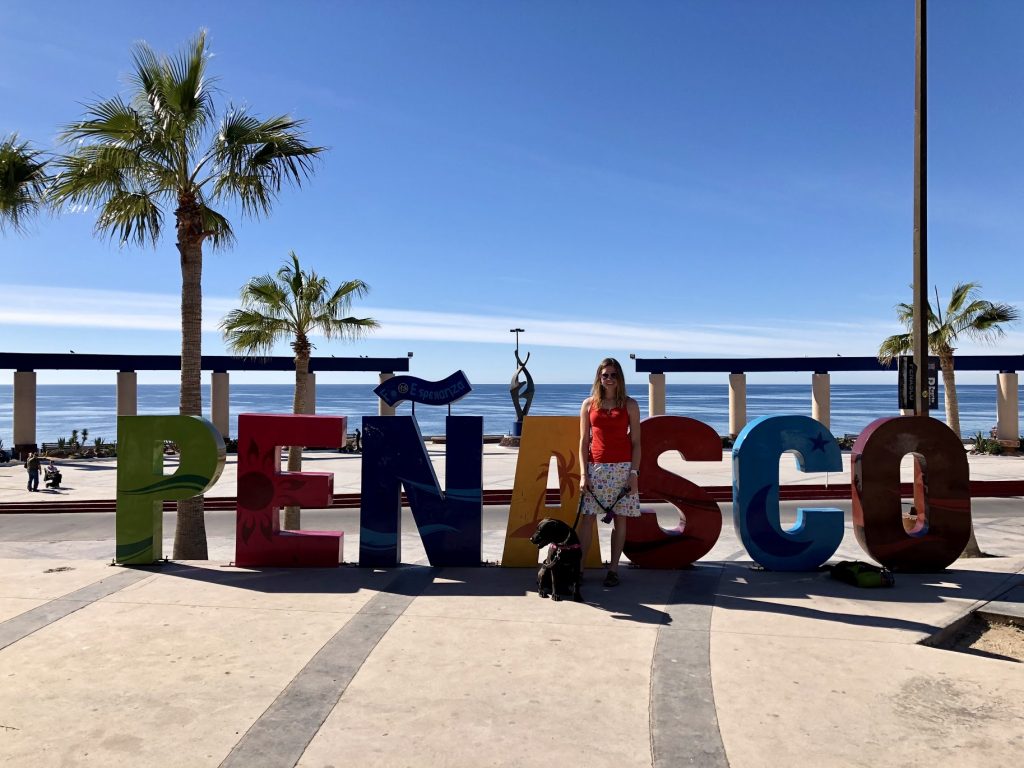 Yuma, Arizona: Home on the Road #59
Highlights: Swapping out stuff in our tiny storage unit here (tent camping gear now in tow!); taking care of Monkey's annual vet appointment and dental cleaning; revisiting the one and only brewery in town; getting a lot of work done and continuing a slower pace of life; finding a campground that allows in people under 55 and that doesn't enforce its pitbull ban
Lowlights: Surrounded by snowbirds everywhere you go; the insane cost of Monkey's vet bill (but she's worth it)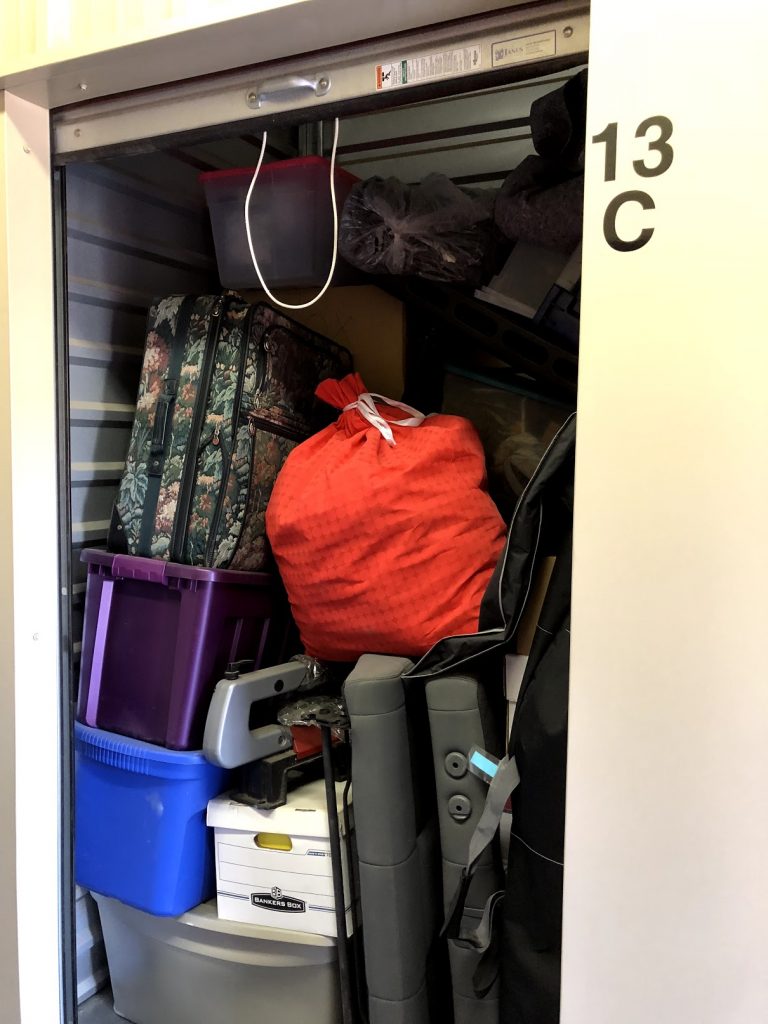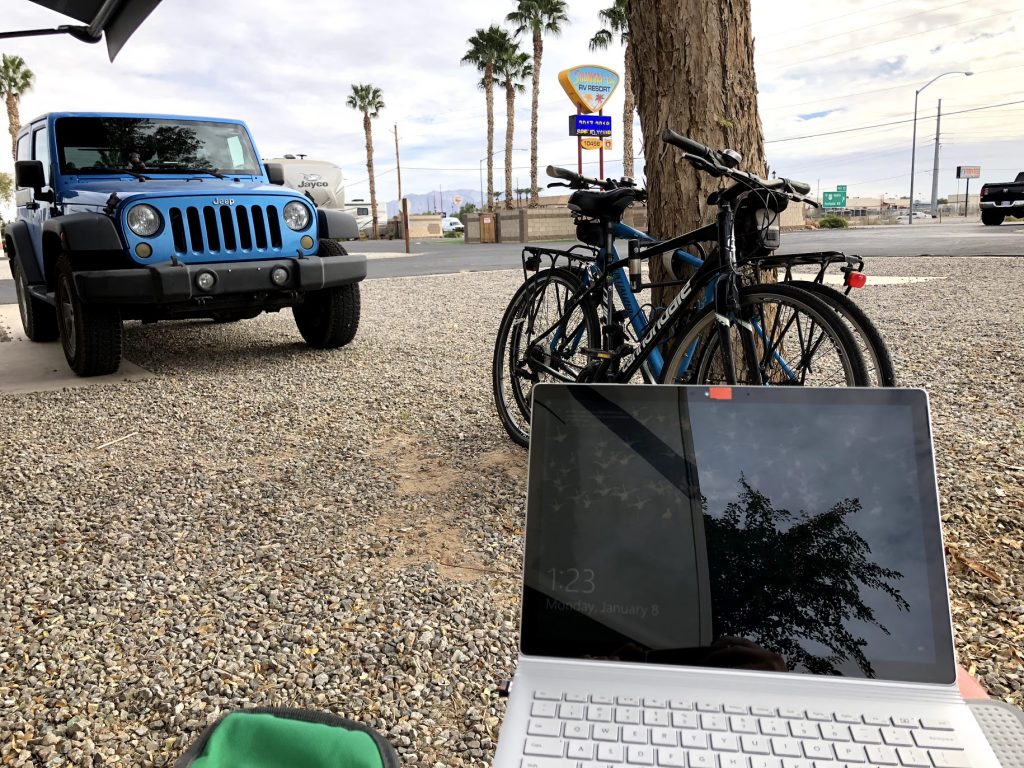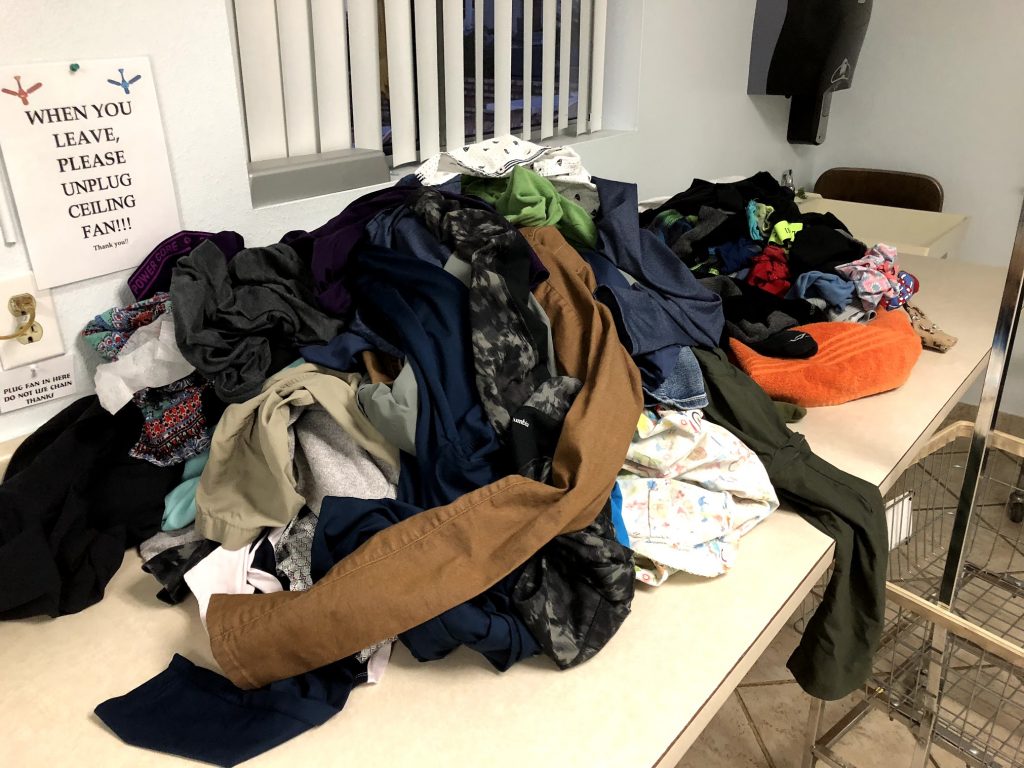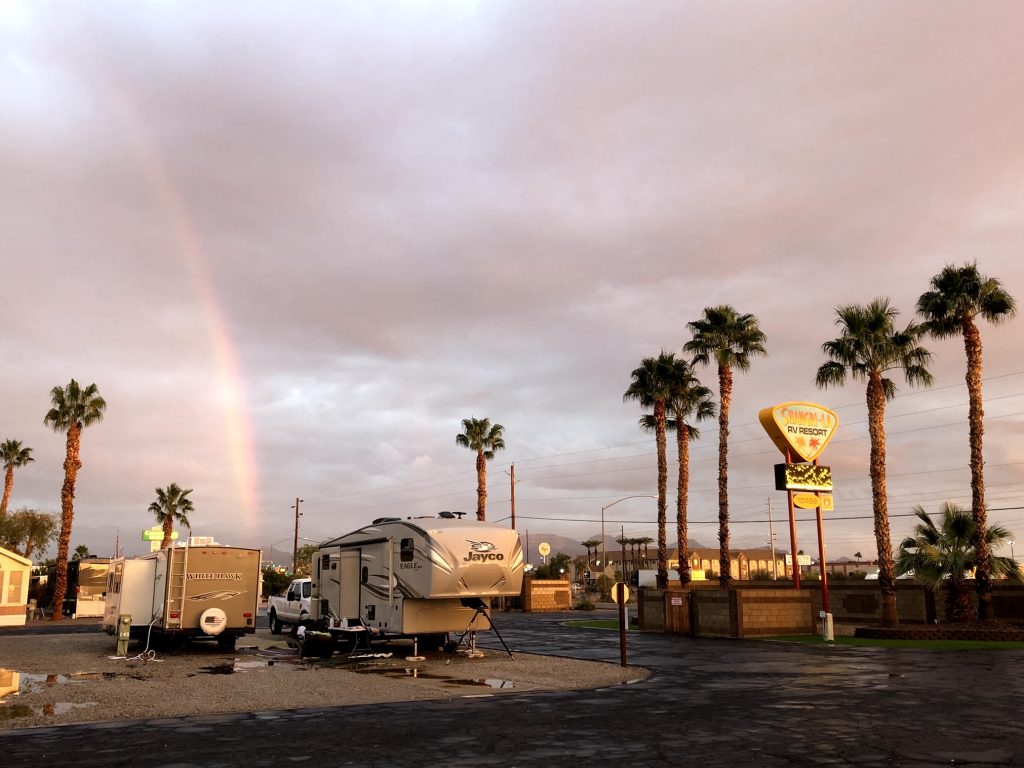 ---
This Month's Ramblings from the Road
Time passes by differently in different places. For example, it always seems to move so slowly in Central Illinois where I grew up. It also moves slowly in places like Organ Pipe where there's really not that much to do or be in a hurry for. The slower pace is refreshing to me right now, after always feeling in a frantic hurry to get to everything all at once for the sake of checking things off a list.
I brought my 1984 cabbage patch, Isabelle, out of storage and she is now an active member of this camper life journey! This little lady went to college with me and survived the 120+ degree heat in a non-climate-cooled storage unit in Yuma. I think that deserves a medal and a shot of something strong. She is 33 years old, after all. She's a little worn and dirty, but then again, aren't we all?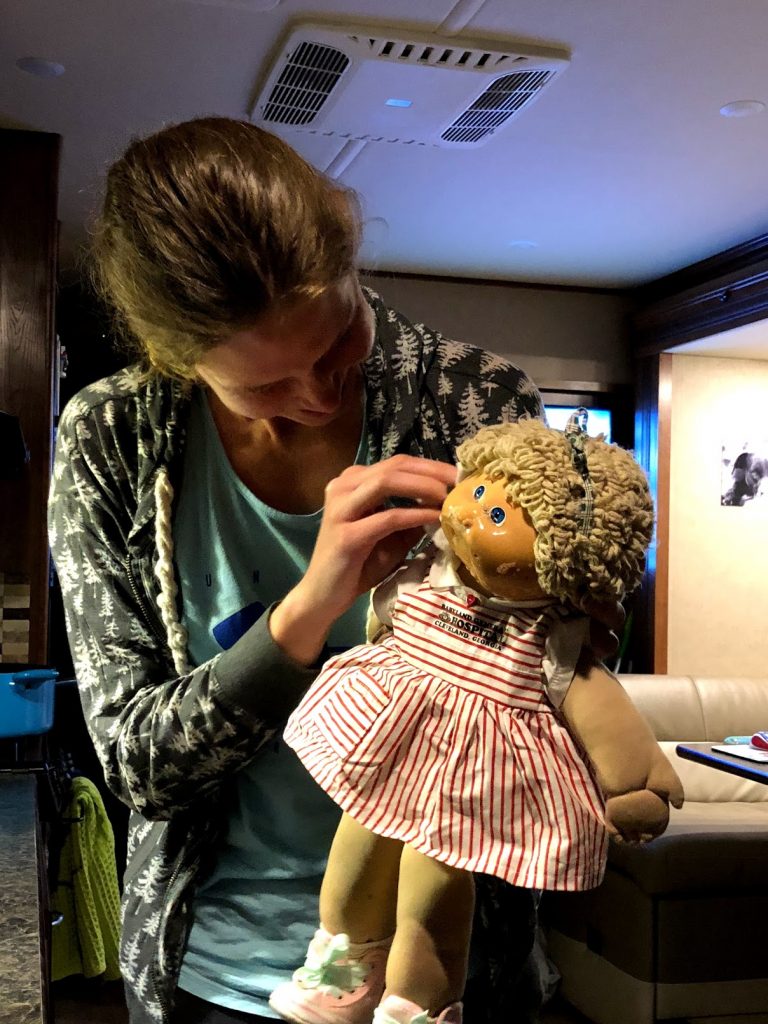 Also, having Georgia license plates is exhausting. At this point, I've lived longer on the road than ever in the state of Georgia. But everyone has to have license plates, and that's what ours say. In the west/southwest, it's a constant barrage "Georgia?! Well aren't you a looooooong way from home? Whataya doin' out here?!?" If I had a nickel for every time I had to endure this exhausting conversation, I'd have a couple bucks by now.
We've been redecorating and personalizing the RV! These are the cupboards above our bed, and we printed out panorama photos to display on the otherwise-boring surfaces. I love the way they turned out!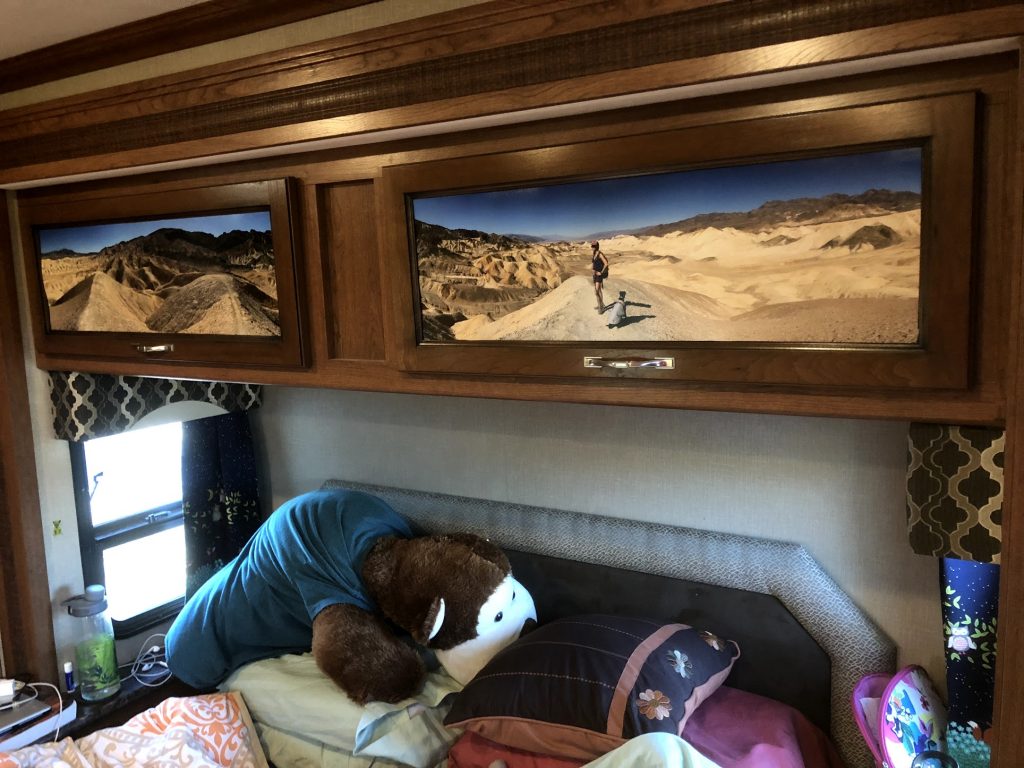 We also finished our replacement DIY curtains in the living room and office. These ones actually reach down to the windowsill and block out some light.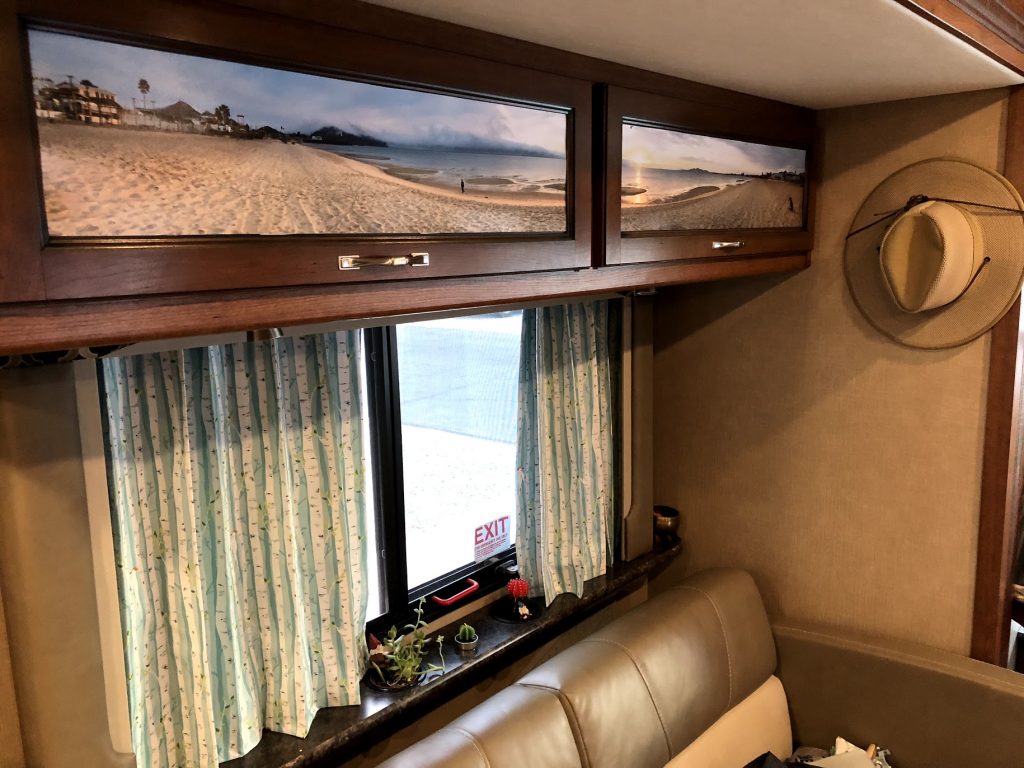 Another project (that was all S and no me) was building a second workstation for the RV. It's bolted into the dash board and slides out like a drawer. Now we don't have to sit next to each other all day and kick each other trying to scoot out…amazing!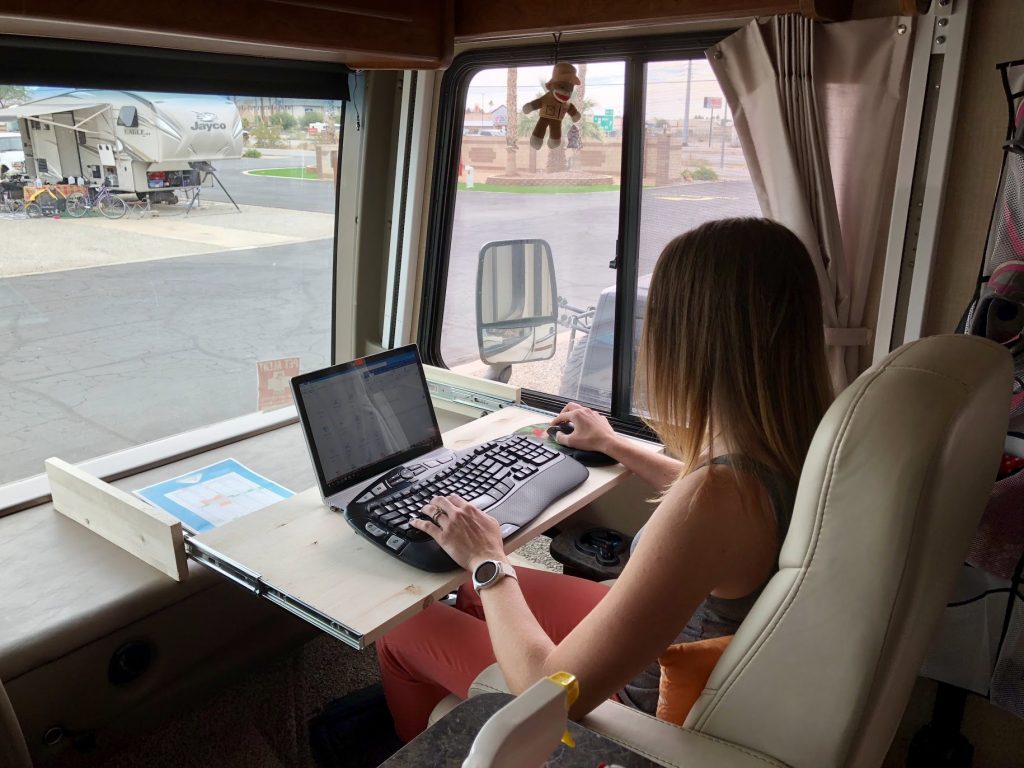 There's still something very appealing to me about New Mexico – something rugged, mysterious, and alas….uncrowded.
I love campground and hotel fitness centers, no matter how outdated or tiny. There's never anyone in these mysterious places and I can finally lift something besides resistance bands and my own body weight.
While in Yuma, we went to a wood carving expo and I bought this necklace – totally obsessed. It's a carving from mesquite wood from the desert and turquoise chips with copper and a leather chain. It reminds me of the mountains I've been hiking in, southwest landscapes, independence, and enduring strength despite getting a little worn and rough around the edges over time. One day, when I uncover magical free time, I'd love to make jewelry, and for it to be something like this.
A fellow full-time RV friend of mine recently commented how non-retired/full-time working RVers have very little in common with snowbirds, and I couldn't agree more. Living in snowbird country is pretty much like living on Groundhog Day and having the same awkward interactions and forced conversations every day. Yet we are terribly outnumbered.
I'd 2018 to be my year of slowing down and being more spontaneous. Living a life on the road might sound inherently spontaneous, but it's really not. All of our homes on the road are very planned out in advance, largely to accommodate our work schedules and find some normalcy while constantly moving. However, starting the year off at Organ Pipe reminded me of a few things. #1: Slow down and stop rushing because no one else cares what I do, where I go, or how many things I check off a list. And #2: Build in time for spontaneous time. In a rare wine-fueled moment, we decided to take a day trip to Mexico the night before crossing the border atLukeville, Arizona. It was probably the best decision we've made all year. With a super-easy border crossing, cheaply priced everything, and perfect weather for sand and sunshine, I need more Puerto Peñasco-style days in my life.
---
Looking Ahead to Next Month
From Yuma, we got back into California, but this time with goals to only stop by a few key areas in order to reach Oregon by early March. Rather than spending eight or so months in California like last year, we're blowing through a bit faster this time so we can spend spring and summer in Oregon, Washington, Canada, Idaho, and Montana.
Our first Cali stop was a quick overnight at Pyramid Lake to break up the drive to San Luis Obispo, where we'll spend a couple weeks revisiting an area that we really enjoyed last spring. SLO has made it on our short list of possible future plop-down spots, so I'm looking forward to getting to know the area better. From here, we're northward bound with two-week stays being standard protocol.
Thanks for sifting through my rambles for the past year and a half! I'll close with our fortunes for the new year, courtesy of $4 Chinese entrees from Texarkana, Arkansas.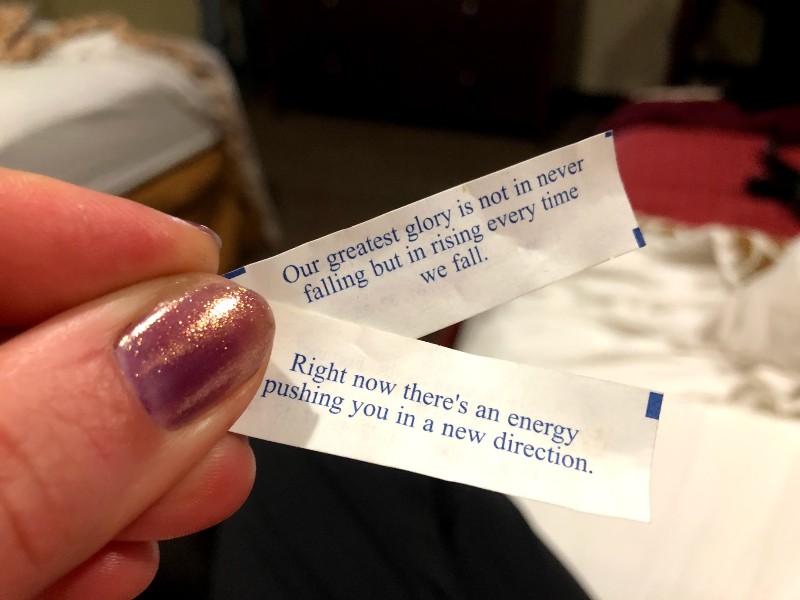 ---
Catch up with the journey: