It's a new year in a new state, but the journey continues in 2017!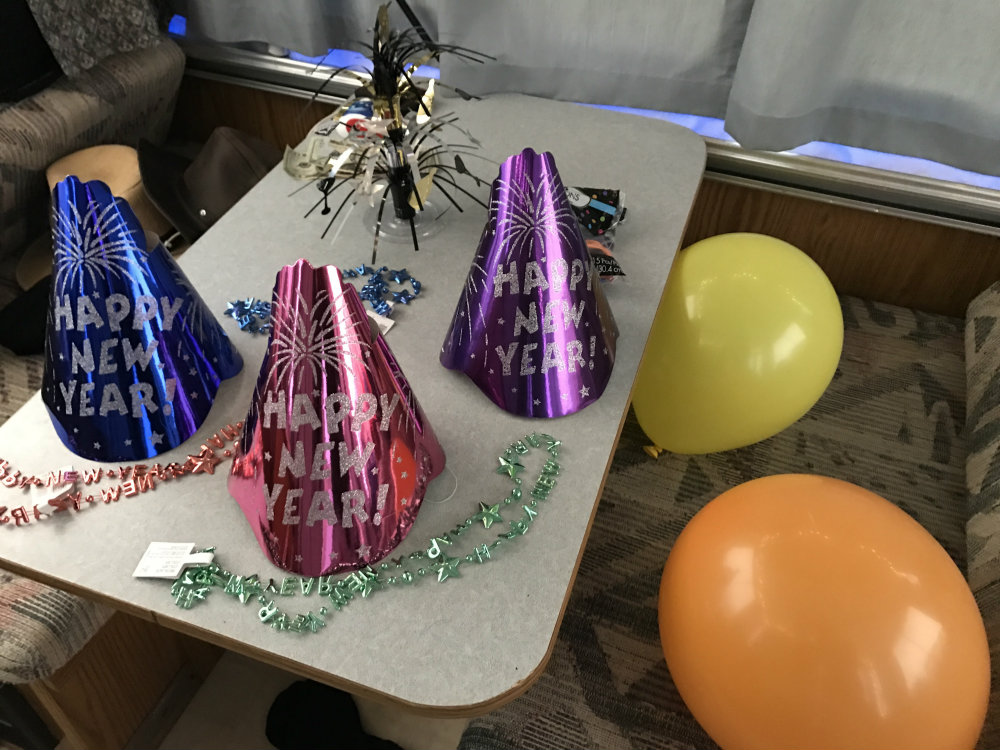 Month #6 has been a weird month. It was holiday month, which means that everything was thrown off a bit – but in a good way. It's also been the longest we've stayed put in one place so far.
Places We've Been: Month #6
Month #6 started finished up our stay in Tuscon and then we moved up to Phoenix. A while back, we had booked flights to travel from Phoenix to Champaign, Illinois to visit my family for Christmas. So everything leading up to this moment had to work around the flight schedule.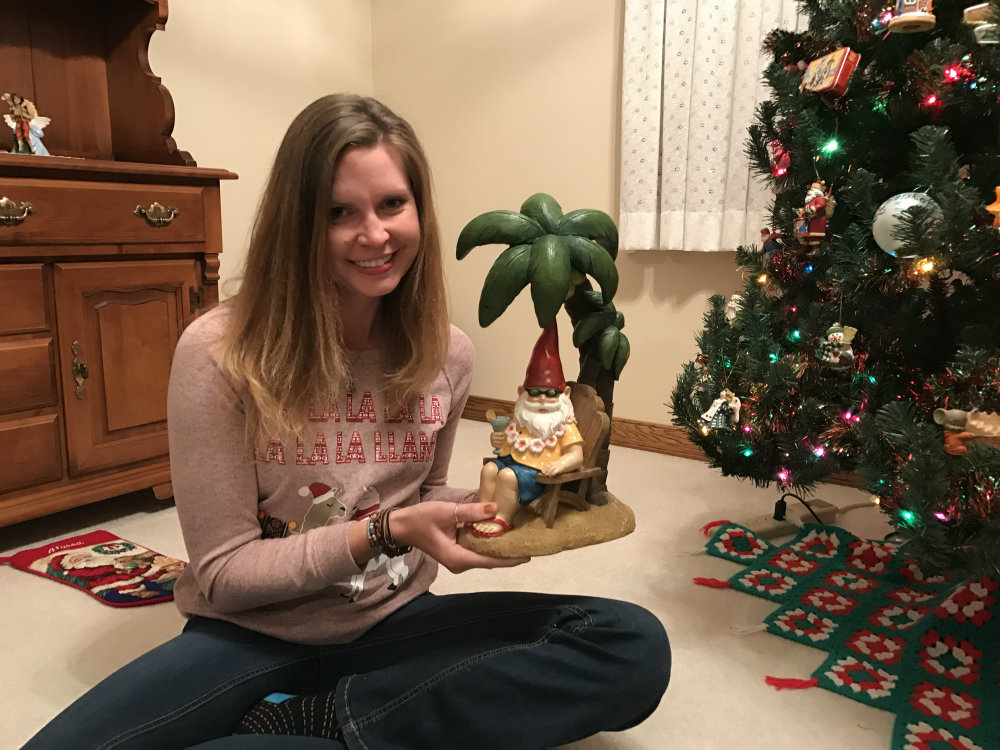 Since Monkey's too big to fly, we had to board her, but did so at the best pet resort we could find in Phoenix called Tailwinds. For Christmas, we spent a few days in my hometown or Arthur, seeing family and friends and doing little-to no work. We had a Monkey to get back to in Phoenix, but our flight was cancelled due to FOG of all things. We'd packed extra food for Monkey in case of emergency, but were still anxious to collect her. So my parents graciously drove us the complete opposite direction to Indianapolis to catch the next flight out in the morning.
The Indy flight went as planned and we made it back to Phoenix, then drove to Las Vegas the same day. So in a 24-hour period, we lived in four time zones: Central, Eastern, Mountain, and Pacific. Totally exhausting, but we got Monkey back and got rave reviews about her behavior (and even a report card!).
Here's a quick recap of this past month's batch of "homes on the road":
Phoenix, Arizona: Home on the Road #27
Highlights: Having dinner with my old co-worker, Maria, for her husband's birthday bash, hot tub at the fanciest Motel 6 I've ever seen, short hikes around town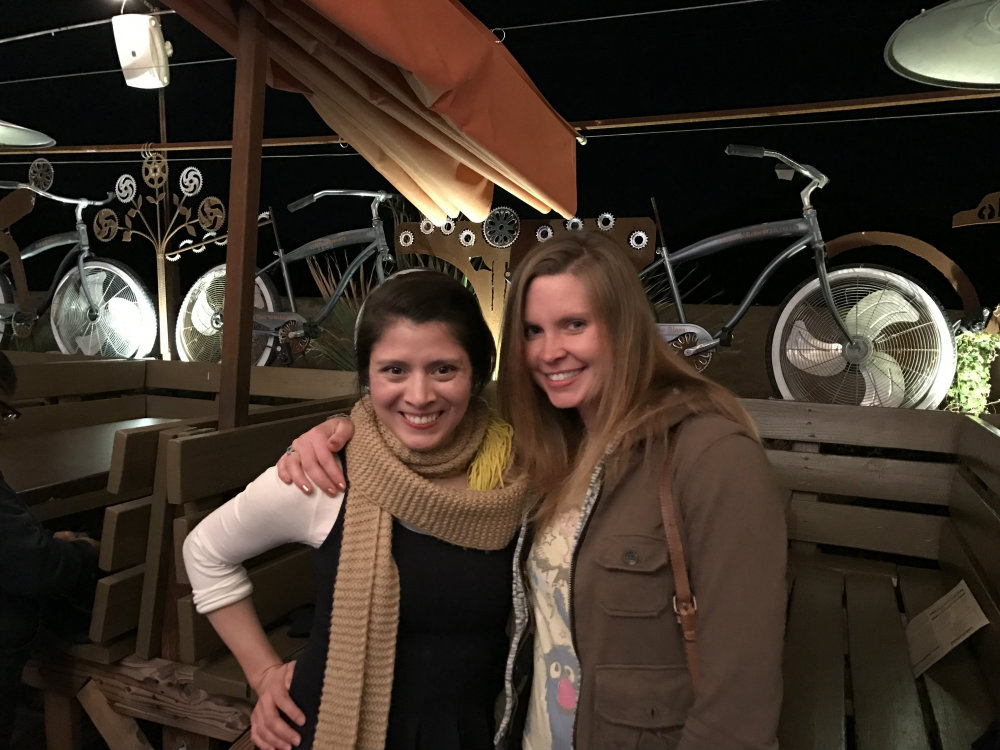 Lowlights: Getting a traffic cone stuck under the Jeep and nearly starting a fire on the highway because of it, having to leave Monkey behind at a "pet resort" while we got on a plane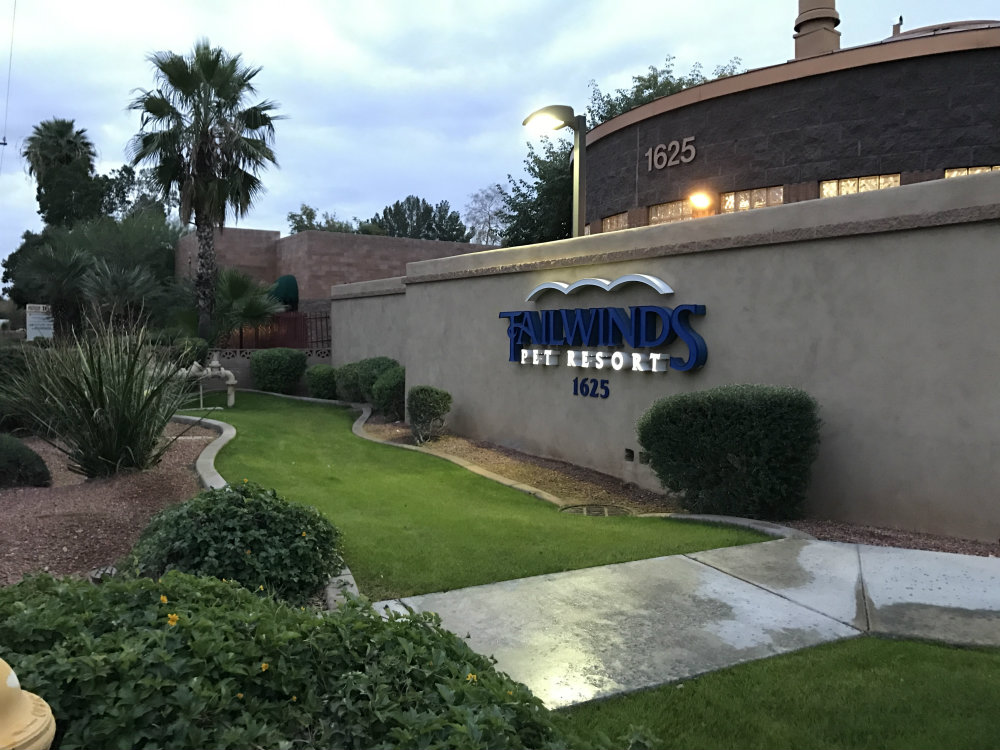 Arthur, Illinois : Home on the Road #28
Highlights: Hanging out with my parents, grandma & extended family, seeing a couple of my favorite people from high school, meeting our mutual friends' new baby, seeing "Moana" with my parents, eating at a really good Mexican restaurant that popped up in my hometown since I left, impromptu trip to Indianapolis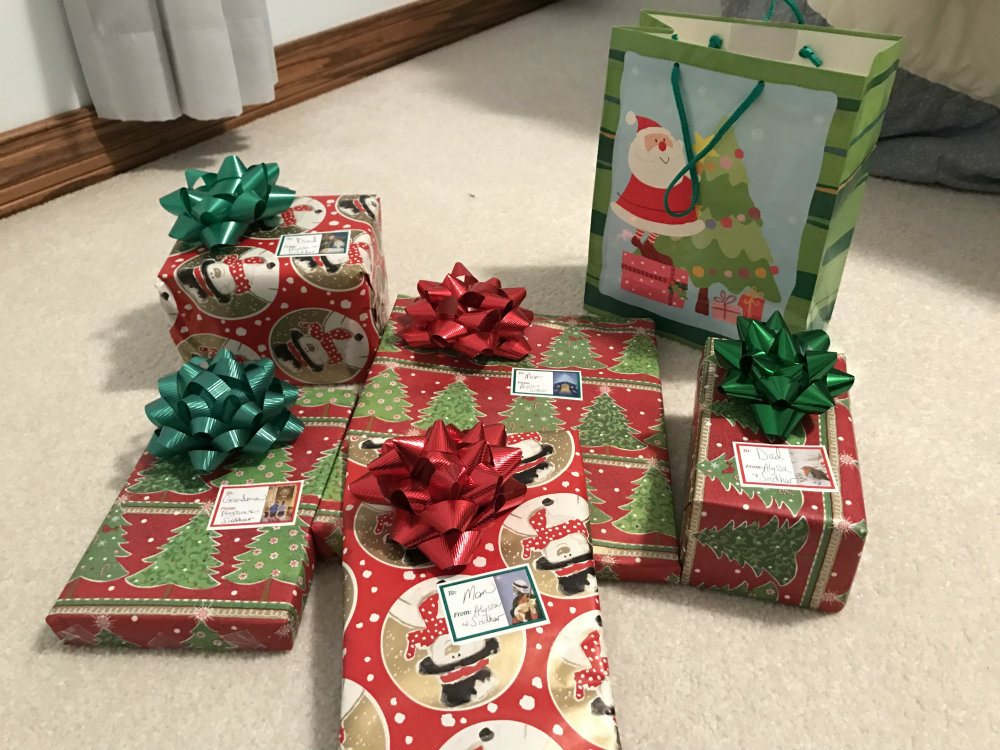 Lowlights: Having our flight out of Champaign cancelled at the last minute, having to ask my parents to drive us to Indianapolis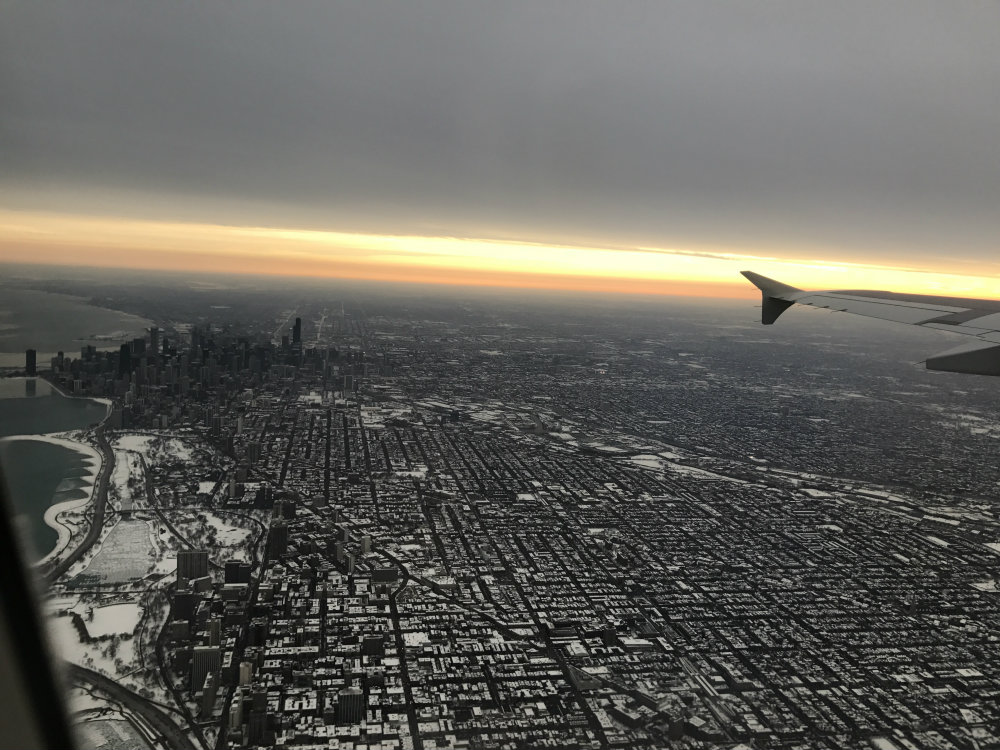 Las Vegas, Nevada: Home on the Road #29
Highlights: Fun pre-NYE day on The Strip, Cirque Du Soleil show that was impressive but made me feel fat and lazy, first NYE celebration with Monkey in the camper to ring in 2017, Valley of Fire State Park hiking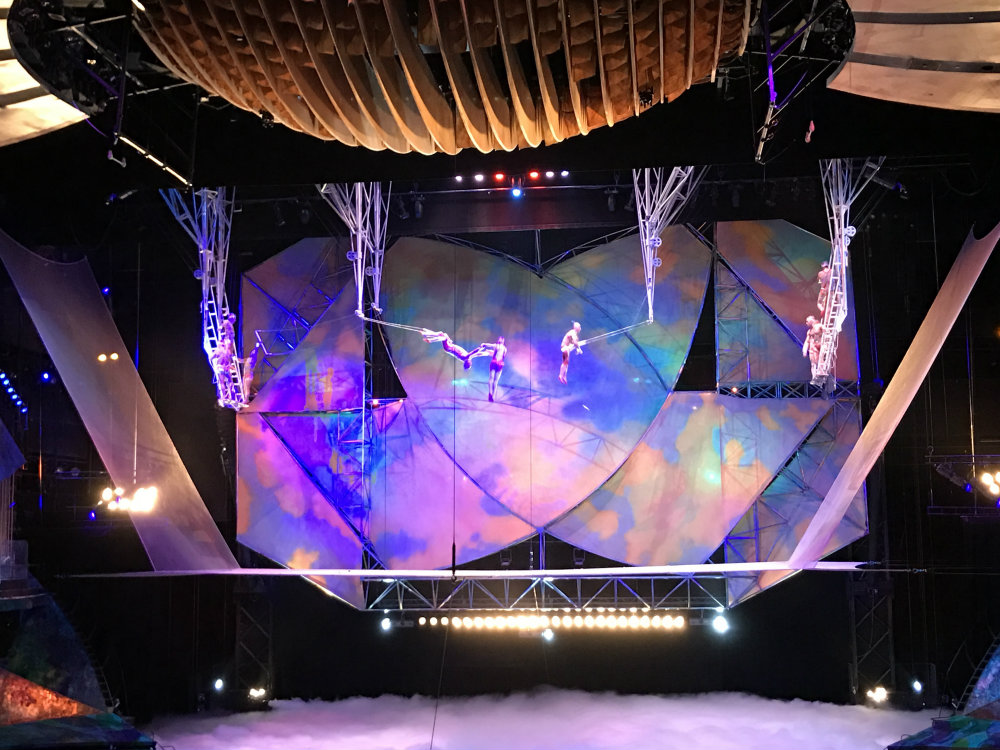 Lowlights: Flat camper tire and cracked windshield on the drive to Vegas, Homeless people lurking around our campground and the staff doesn't care, dental visit, crowded parking lot-style campground, no Wi-Fi
Random Ramblings: Month #6
In no particular order, these are some random thoughts that came to me over the course of month #6 on the road.
I'm obsessed with podcasts. I listen to them while walking the dog, doing dishes, washing up in the bathroom, etc. They really get me through the day. Ones I've been listening to lately: This American Life, Snap Judgement, Undone, Stranglers, The RV Entrepreneur with Heath Padgett, Lore, The Moth, Radio Lab, Hidden Brain. New podcast suggestions welcome…hit me up!
Motel stays make me feel really appreciative of the little things in life. Like not having to walk across a campground to pee in the middle of the night when I've had 3+ beers. They're even better when they have a hot tub, especially after a long day of hiking. Campgrounds with hot tubs are awesome too.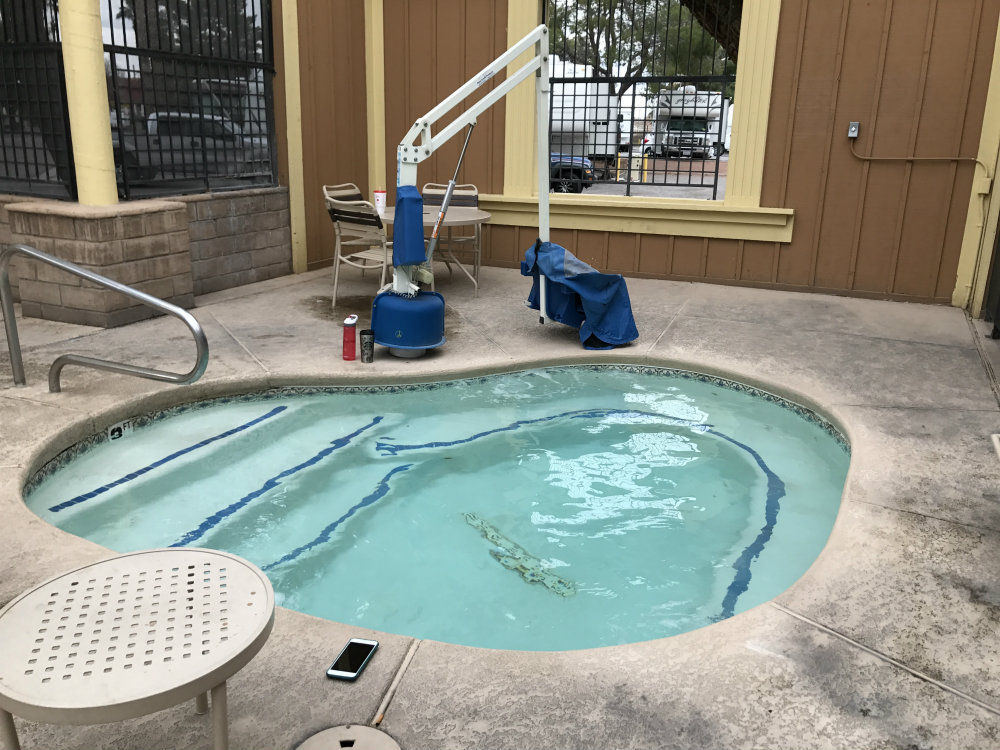 I really have no desire to live in a place with frigid winter temperatures ever again. These snowbirds have the right idea, but stealing the idea shouldn't require Medicare eligibility.
I'm super appreciative of my parents. Understandably, they were skeptical about this whole camper life thing at first. But I've never really been a daughter to follow all the rules. Them driving us to Indy on Christmas day night was a lifesaver. I'm seriously lucky to have them. Too bad it too me so long to realize it.
I can't stand being around other campers. The second I walk outside to use the bathroom in the morning, there are people all around me. I'm feeling claustrophobic by the close proximity of campers and drained by the constant sight of human beings. (1) Old retirees with nothing better to do than chat, (2) families with kids that have no regard for anyone but themselves, and (3) homeless riff-raff lurking around campgrounds when the staff doesn't care are really getting to me. Friends always ask me about cool people I've met on the trip. The honest answer is none. Admittedly, I'm in an introverted phase of life and not putting myself out there. But honestly, that's not what travel is about for me right now and I have no regrets.
This month was a BIG time for repairs. The camper needed a new tire, the Jeep needed a sensor repair and a new windshield, the husband needed hardcore dental surgery, and the dog needed yearly shots at the vet, and I needed a routine dental cleaning. Somehow this all snuck up on us at once. But it just goes to show that you don't need to be grounded in a place to get all the practical things in life taken care of.
Cities are making me feel claustrophobic. Most strangers seem like an entirely different species, I'm becoming a worse driver, and stupid things make me anxious. I'm hoping to find some quiet coastal towns in California.
Vegas is the longest we've stayed anywhere so far on this trip – 19 days! Not because we are in love with Vegas, but due to so many appointments and practical things piling up all at once. At least there were plenty of distractions to take our minds off them at the end of the day.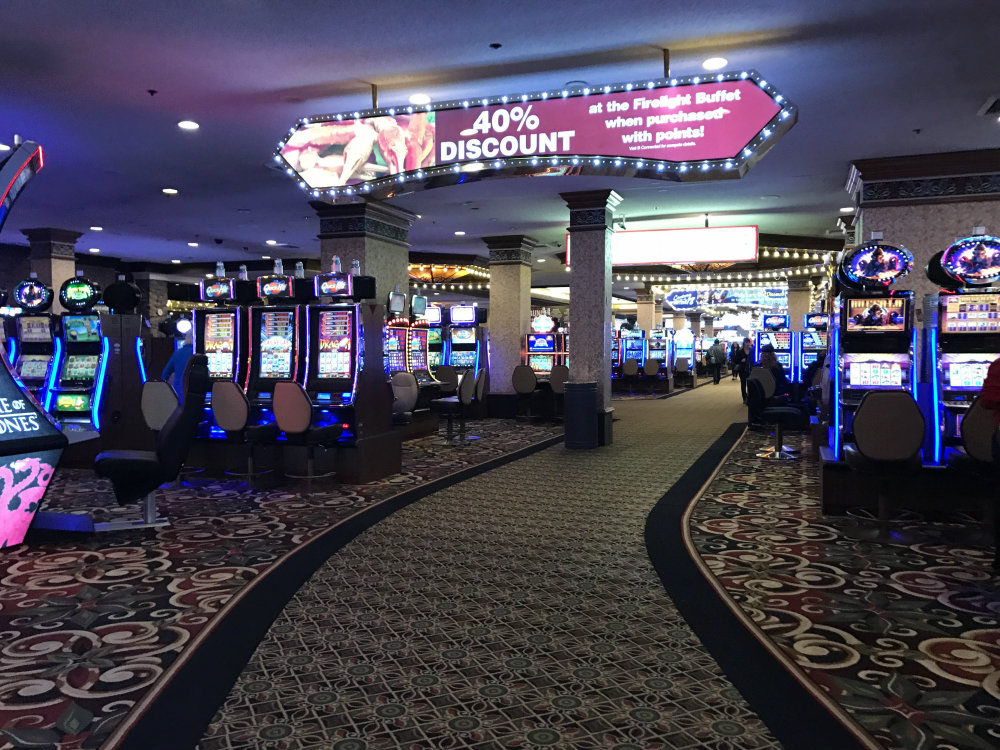 I don't like the format of these blog posts I've been doing, but I can't think of a better way to structure them.
We looked into upgrading the camper and would seriously love to, but I don't think it's going to work right now. Mostly because a two-door jeep has embarrassingly low towing capacity, so a camper upgrade would mean a vehicle upgrade too. Looked at A-Liners, which were nice (especially ones with an in-camper toilet and solid walls!), but they're not enough of an upgrade to justify the investment right now.

This is my dream house.
It was nice to be able to take holiday time off like the rest of the traditional working world this year. This is always an awkward time as a freelancer, but things finally slowed down for me and I finally got some much-needed chill time.
Also as a freelancer, I have to keep track of every invoice and pay quarterly taxes, which is a huge pain in the ass. However, I made more this year than ever in life. So many full time travelers hate on freelance writing as a way to make money but clearly they aren't doing it right. This is something I feel really proud of since 2017 is my 4th year of freelancing!
I am obsessed with self-serve frozen yogurt.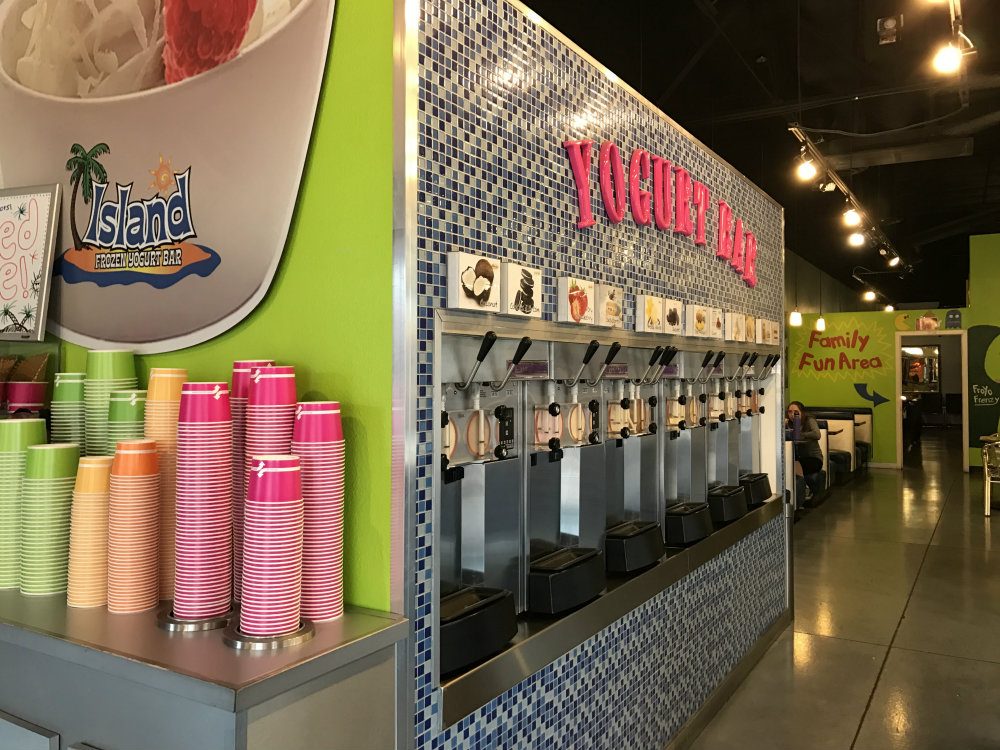 The best reason that has come up so far for calling it quits on camper life is international travel. I feel like I've seen so much (but obviously not all) of this country, but so little of the rest of the world. Simply flying to Illinois for Christmas taught us how difficult the logistics are of finding a dog sitter, Jeep parking, camper parking, transportation, etc. After six months, I'm feeling the itch for international travel. This makes me amendable to finding a place to rent (somewhere) for a year so we can plop down and get slightly established so we can catch a flight to bust of America soon. This will likely be the one thing that makes me call it quits on camper life, at least for a while.
Valley of Fire State Park renewed my faith in Nevada hiking trails after several disappointments…what an incredible place with something different to see on every trail!
Everywhere I turn these days, I seem to come across a #vanlife post or some other young couple's Instagram-perfect photos of full-time travel. I am mildly obsessed with creepily stalking other full-time campers to see what they're up to and judging myself against my better judgment. It feels like this movement is gaining momentum, but perhaps I'm just seeking it out. But unlike so many of these other couples essentially doing what we're doing, I'm not into going full publicity over it or trying to make money from it. That's not my style, and I'm already stretched too thin. Also, my husband is a private person and I respect his wishes to not include his photo or name on my blog. I also have no desire to reinvent the wheel here or project an image that everything about this lifestyle is perfect. It's not, and it pisses me off from time to time just like any lifestyle would. I'm being me, being real, and sharing my experiences as creative outlet rather than a means of self-promotion. Thanks for being along for the ride.
Looking Ahead to Month #7
TOMORROW, we're celebrating our 6th month "full-time camper life anniversary" by crossing over the California state line and dry camping in Mojave National Preserve. This means no reservations, no electric, no internet, and only backup tank water…but hopefully some amazing scenery and hikes.
After that, we're heading to the Palm Springs area of California, which will be totally new to me. But I will say though that California campgrounds are looking pretty expensive so far. I'm a newbie at pretty much all things Southern California, so I'm definitely excited to spend a good amount of time here. Please send any SoCal recommendations my way!
Cheers!
Catch Up on the Journey: