As you can hear from the crickets chirping in my blog (*chirp chirp, chirp chirp*), I haven't had much time for personal writing lately. But today marks one month of living the nomad life, so I thought it was high time for an update. This certainly isn't the longest we've been on the road – the trips to Mondakoming (Montana-South Dakota-Wyoming), the Northeast, and New Mexico have all been longer.
Yet this one feels a bit different because it has no end date, there's nowhere to go home to, and the journey is just getting started.
From July 14th: Final Days in Atlanta…Next Up: Full-Time Camper Life!
We've been a lot of places and done a lot of things so far, but I've often struggled to keep my head above water with the constant planning, excess of work projects, and little hassles along the way. Clearly, I haven't been blogging, but I have been updating my friends and family weekly home-on-the-road posts via Facebook and using an app called Track My Tour to waypoint the places we've been with photos and quick captions.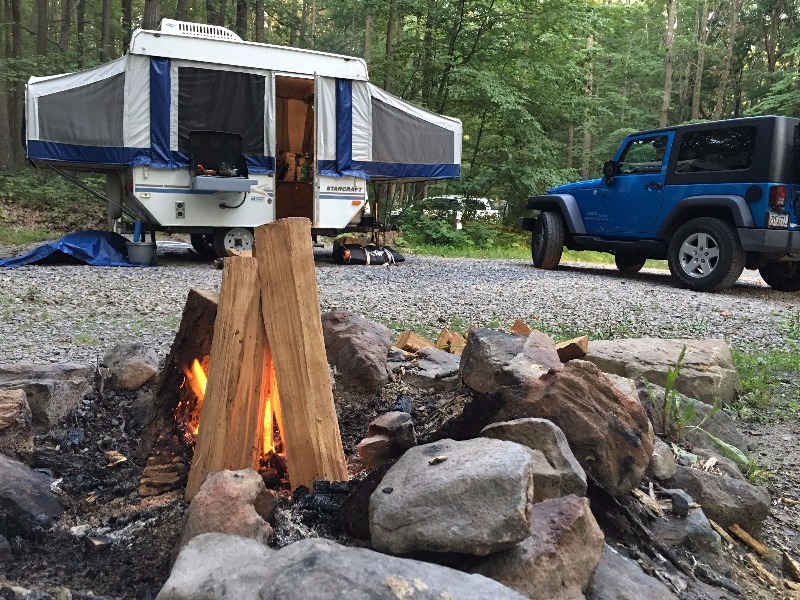 It's hard to lump a month's worth of happenings into one little page, but here's an attempt of sorts. I'm not feeling particularly witty or insightful right now, but I just need to take a moment to reflect and get a few things out on the page.
So to simplify matters, in text and in my own head, I'll kick this blog post off with a few lists.
Places We've Been So Far: Month #1
Asheville, NC: Home on the road #1

Favorite parts = hiking, scenery, breweries, catching up with old friends, kayaking

Richmond, VA: Home on the road #2

Favorite parts = Best campground fitness center and free breakfast EVER, historic stuff

Alexandria, VA: Home on the road #3

Favorite parts = Waterfront walks, switching it up with a hotel stay during a work conference

Washington, DC: Day trips

Favorite parts = Monuments at night tour, Natural History Museum, catching up with old friends

Annapolis, MD: Day trip

Favorite parts = Waterfront area, ice cream, dressing Monkey up in cooling gear

Milton, Delaware: Home on the road #4

Favorite parts = Secluded beach 10 minutes away, learning that Monkey can swim, every brewery except Dogfish Head, SUP in the ocean

Lancaster, PA: Home on the road #5

Favorite parts = Gnome-themed campground, Gnome Countryside tour with Rich Humphreys, Amish déjà vu

Hershey, PA: Day trip

Favorite parts = Free chocolate tour, milkshakes

Coopers Rock, WV: Home on the road #6

Favorite parts = Hiking every day, playing guitar outside at the campsite, Rattlesnake trail at Coopers Rock, Lakeside crab restaurant

Seneca Rocks, WV: Home on the road #7

Favorite parts = Totally unplugging due to no phone or internet, bouldering the peaks
Biggest Challenges So Far: Month #1
However, it's not all been fun and games. If you're my Facebook friends, those are the photos you've been seeing. But there's a darker side to live on the road that doesn't get shared.
Ant infestation in the camper
Nowhere close by/secluded to pee in the middle of the night after too many beers
Constantly bothered by annoying strangers wanting to meet Monkey (more on this to follow)
100+ degree temperatures
Campgrounds next to landfills
Flying insects of all kinds
Dirty, public laundry facilities
Finding dog-friendly restaurants and attractions
Feeling overloaded with work
Listening to Christian music in campground bathrooms
Infection that landed me in urgent care
Too rainy, hot, rocky, etc. to start my days with yoga
General crankiness due to all of the above
Realizations Thus Far: Month #1
Admittedly, I haven't taken much time until now to reflect on my situation and how it's been impacting me personally. Now it's all coming at once and hard to take in. Yet taking myself out of my comfort zone and adopting a nomadic life has definitely made me realize a few things about myself.
I can tolerate and enjoy high heat much more than most people
I can totally maintain a full-time freelance writing job on the road. Business is great!
Having people around makes me feel exhausted, annoyed, and drained.
The strangers obsessed with Monkey are really wearing me down
My feet smell awful, especially after wearing hiking sandals
Having my favorite jewelry and toiletries in campgrounds makes me feel normal
I will never have a good hair day with all this humidity
Figuring out how to play new guitar songs is really hard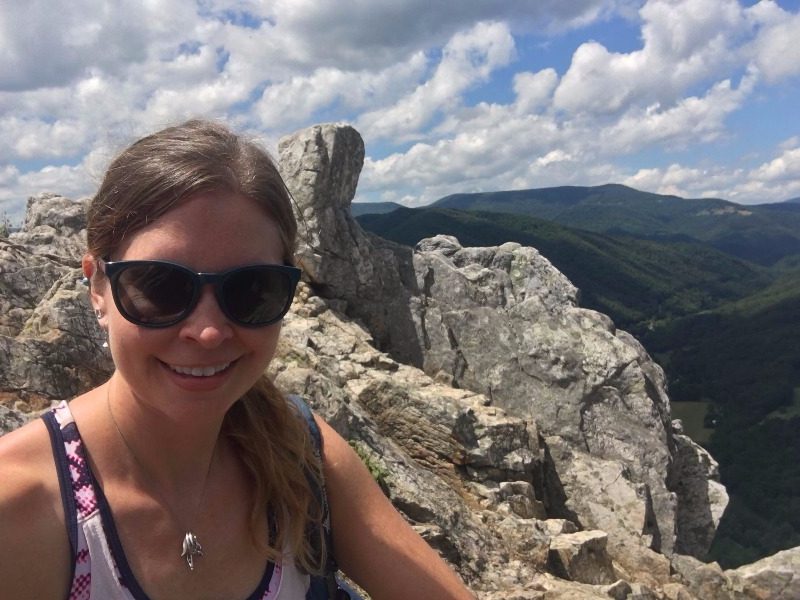 Ramblings: Month #1
One thing that is really getting to me one month in is my annoyance with strangers on the road so far. I was introverted as a kid, went through an extroverted phase in college and my 20s, and have more or less returned to my introverted roots. I'm okay with that. I can "turn it on" and be social pretty darn well when I need to. But I rarely want to, and after it's over, I feel like I've figuratively checked a box for the day and am happy it's all over.
Dog owners, serious question here: how do you walk down the street in peace?
We literally can't walk down a street/trail for five minutes without someone exclaiming "PUPPPPYYYYYY!" (she's about 2 ½, by the way) and rushing over to maul her. Sure, she's cute, but there's tons of cute dogs out and about.
I want to get her a t-shirt that says, "I'm social 24/7, but my parents aren't. Please admire me from afar." But a t-shirt would only attract more attention, and Monkey LOVES attention and petting from anyone and everyone.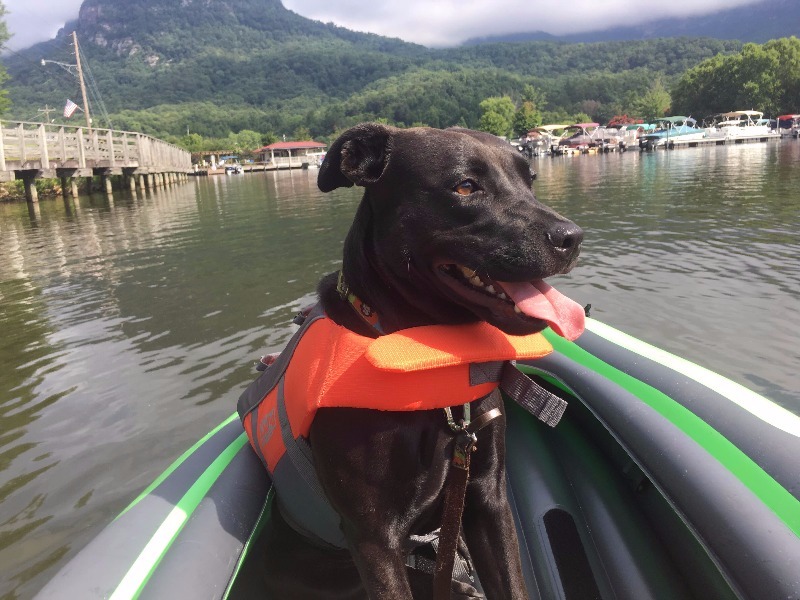 However, I can't be social all the time, and these constant conversations are draining. So seriously, guys. Does anyone else have this problem? Do you enjoy and embrace the random interactions? If not, how do you cope with them? It's basically impossible to avoid them while living in public places. I'm working on a separate blog post all about this rant, so stay tuned.
So many travelers go on and on about how meeting people on the road is the best part about traveling, but I disagree. Extroverted travel is just one way to travel, and not necessarily the best way for everyone. I loved catching up with my old friend and his wife and baby in Asheville and my old coworker and her husband in DC. Not to mention meeting Rich "The Gnomeman" Humphreys at Gnome Countryside was definitely a highlight of my trip so far. But beyond these low-key, pre-planned social get-togethers, I crave time to myself more than anything else.
For the past month, my days have been jam-packed with work projects, and it's not showing any signs of slowing down. Sure, this is always a "good problem" to have as a freelancer, but sometimes it's exhausting and just becomes too much.
Besides the workload, we are in a constant state of planning, which also becomes exhausting after a while – always looking for the next campground, the next dog-friendly brewery, and the next museum to take turns going into while the other one hikes around with Monkey. To solve this, we set aside some time to book our next several campgrounds so that piece of the puzzle is taken care of for a while.
Looking Ahead to Month #2
We're spending a bit more time in West Virginia and then heading into Kentucky next. My birthday, the big 33, is coming right around the corner and we're meeting up with my parents for a little on-the-road celebration. My birthday's on a Wednesday, so I'm hoping to take the day off work and do some climbing at the Red River Gorge.
From there, the plan is to head to the coast of Virginia and start traveling south. I'm not entirely sure where we'll land at the close of month #2, but despite my rare divulgence of frustrations and rants, I'm still definitely excited to see what the next 30 days bring.