If you haven't spent much time in New Mexico, you'd probably think winter here was warm, sunny, snow-free, and quintessentially Southwest. Well, you'd be right about the sunny part, but that's about it – something that I quickly learned after our first big snowstorm on Thanksgiving Day and several more since then.
I'm a summer gal, born in August and loving hot weather more than anything else. But for a variety of reasons, we didn't buy a house somewhere that's 70-degrees year around. Once again, I live in a place with four distinct seasons, so I've been trying to shift my mindset to embrace the winter and the beauty this season brings to New Mexico.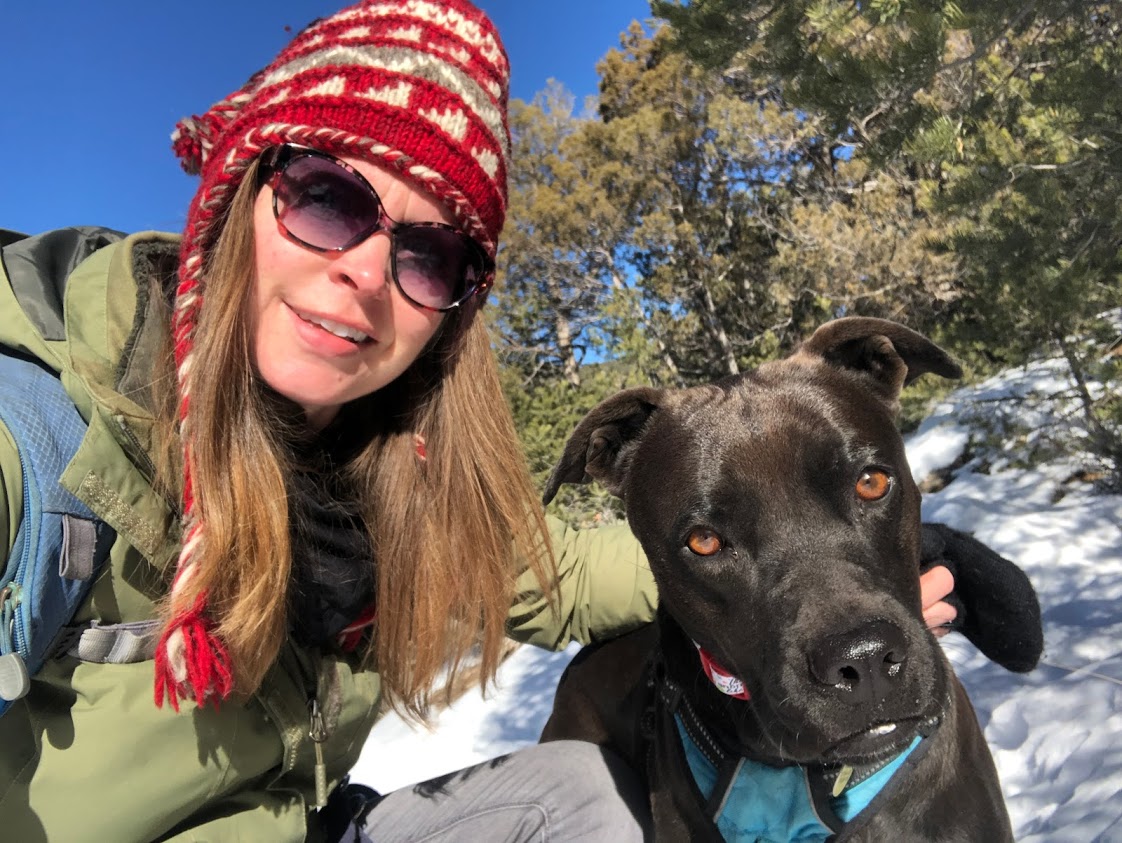 Over the past month, the husband, pup, and I have taken two regional road trips to get to know our new home state a bit better. The first adventure was a ski/snowshoe trip to the Taos area in the RV…actually (and sadly) the first legit time we've taken the RV out for an overnight trip since plopping it in front of the house when we moved in. The second adventure involved a little tour of nearby national monuments to celebrate our dog Monkey's sixth birthday.
Even without the steady pace of full-time RV travel, we're no homebodies. Yet these trips were a welcome change of pace from the DIY renovation projects that have been filling up our weekends lately and a reminder of how much more of the Southwest we have yet to explore.
Here are the highlights of our recent Northern New Mexico travels within just a few hours of our new home base!
1. Taos Pueblo
Taos Pueblo is a living Native American community that's also a heritage site and historic landmark at the same time. That means it's open for tours but also a place where people live and stray dogs roam free. While my expert skier husband was hitting the slopes, I did a little solo outing with a self-guided tour to see it. The only building I could go in was the church, but the multi-storied structures were still undeniably impressive in this mountain landscape.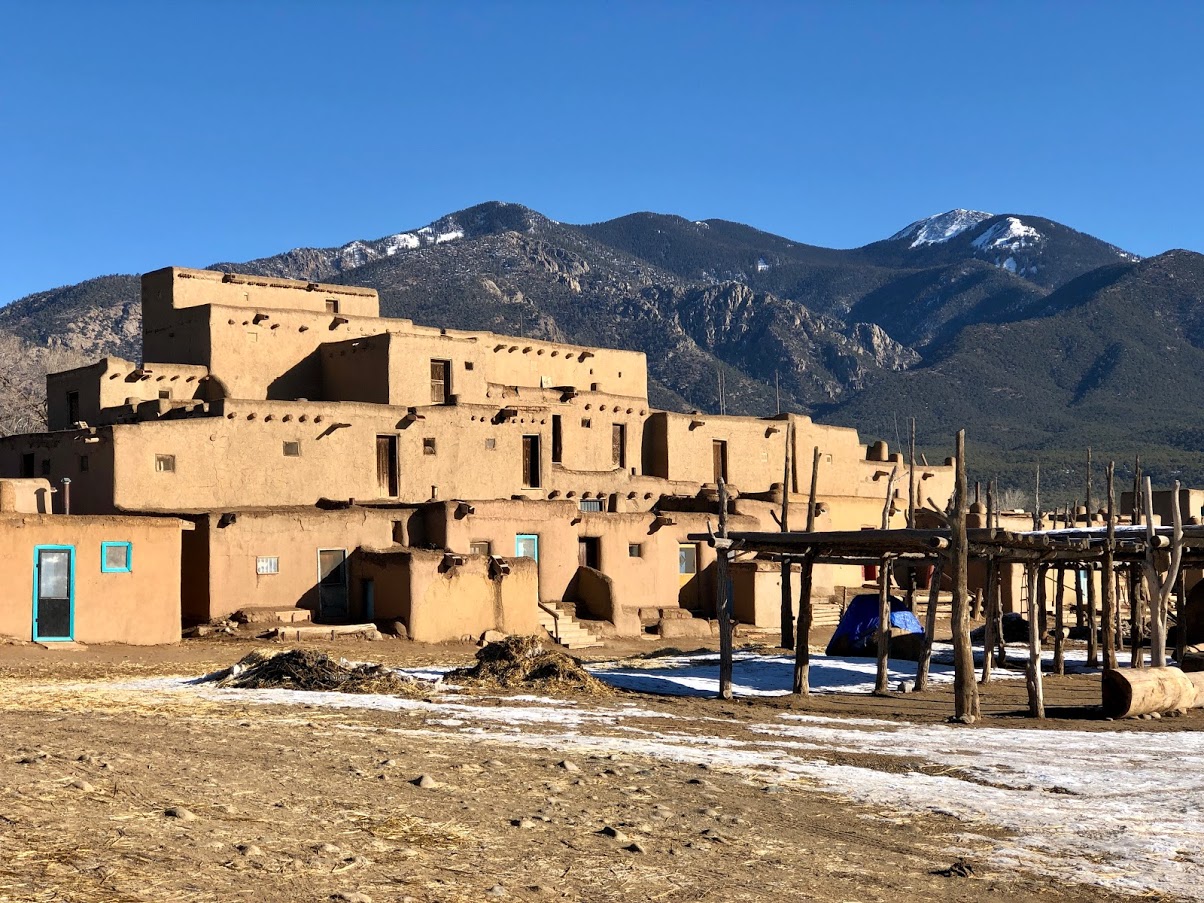 2. Snowshoeing Around Taos
During this trip I was in my sixth month of pregnancy, which meant that breaking out the snowboard wasn't the best idea…especially considering that any time I hit the slopes, I spend just as much time falling on my ass as actually gliding down the mountain. But not one to miss out on winter fun, I strapped on my snowshoes, grabbed a couple poles, and took Monkey out into the wilderness. The Carson National Forest near Taos has some nice snowshoeing trails that we checked out together, even one near Wheeler Peak, the highest point in New Mexico.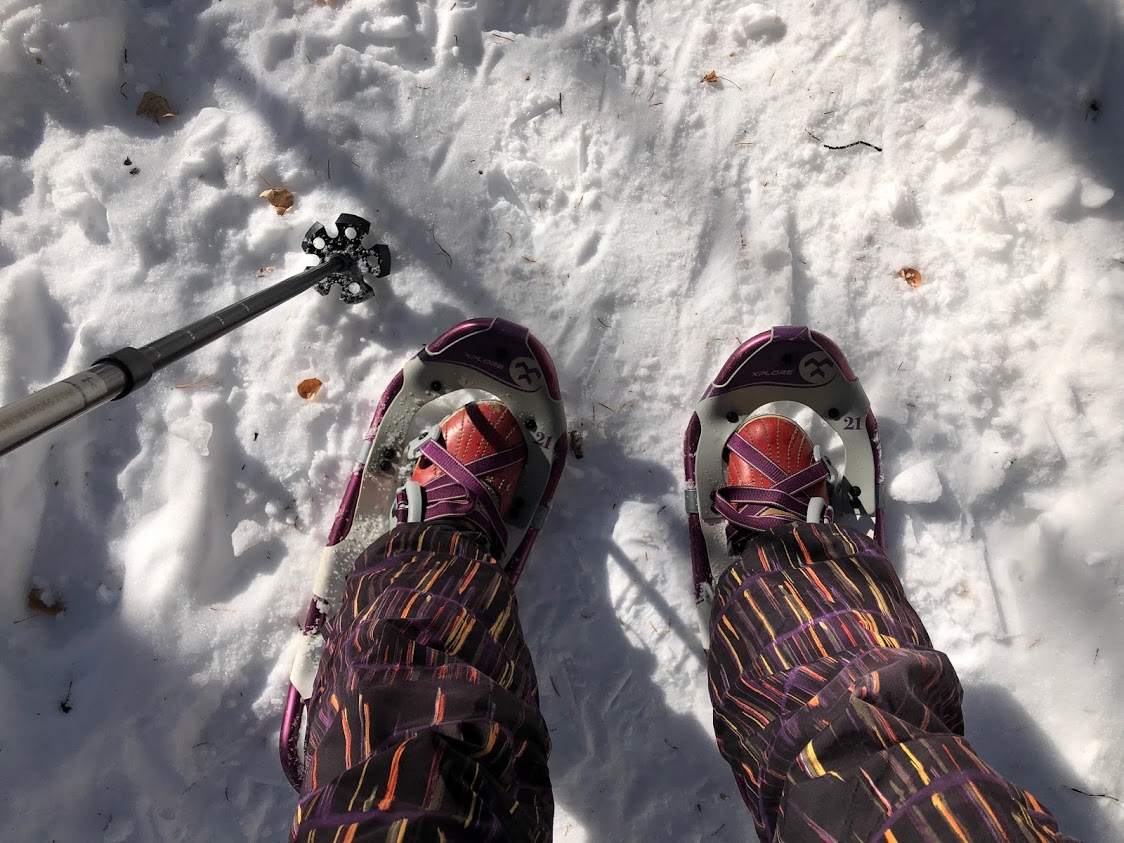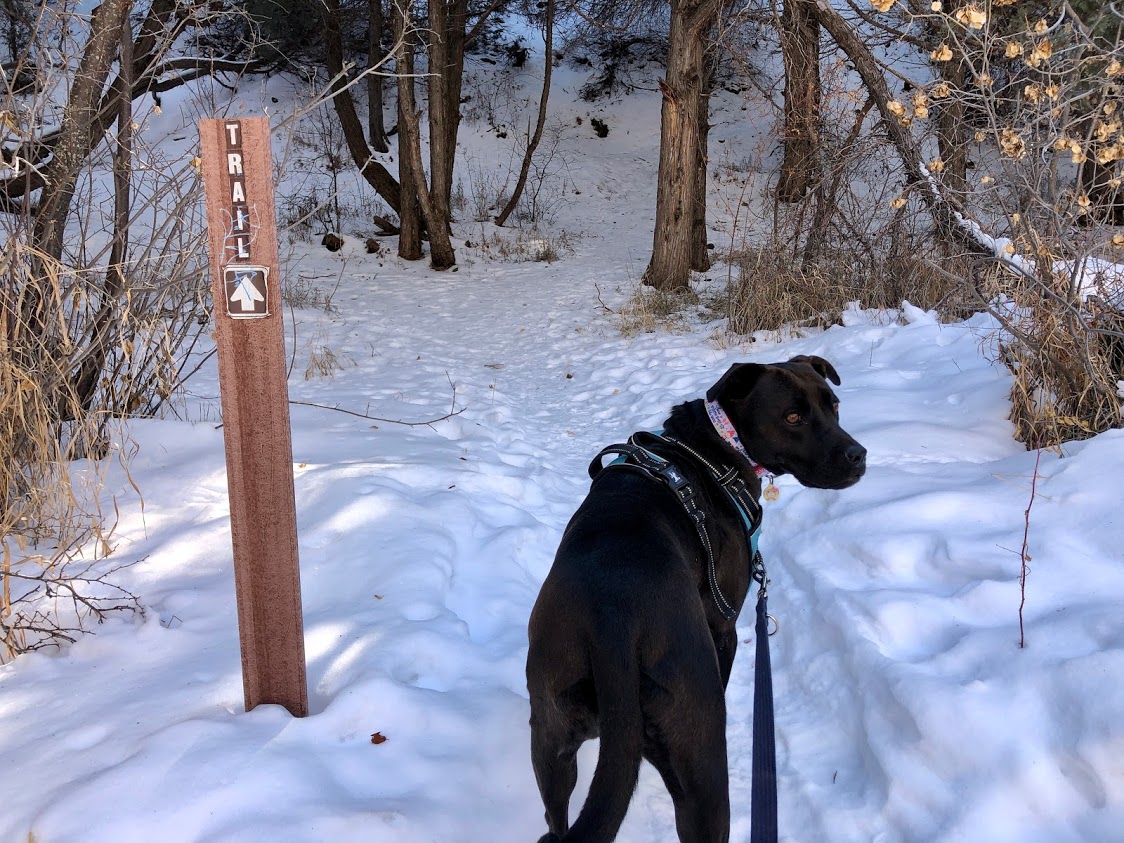 3. Downtown Taos
Downtown Taos is lined with random boutiques, hippie shops, and interesting restaurants. After checking out the Taos Pueblo, I took a stroll around the area and bought myself some cool new rock/gem dangly earrings, just because.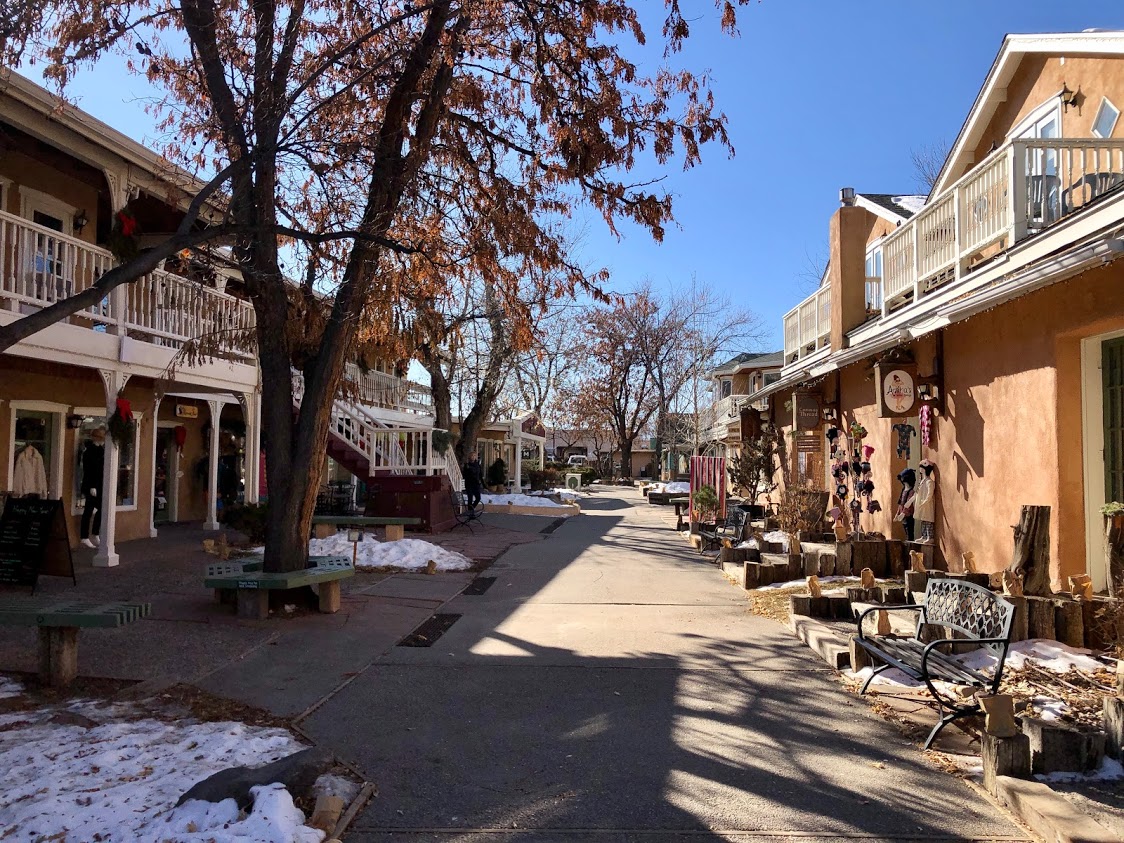 4. Taos Ski Valley
Meanwhile, Ski Husband was loving his first experience at Taos Ski Valley, which I'm told has lots of challenging runs and is geared more towards skiers than snowboarders. Here are a couple scenic shots he snapped while I was out doing my own thing.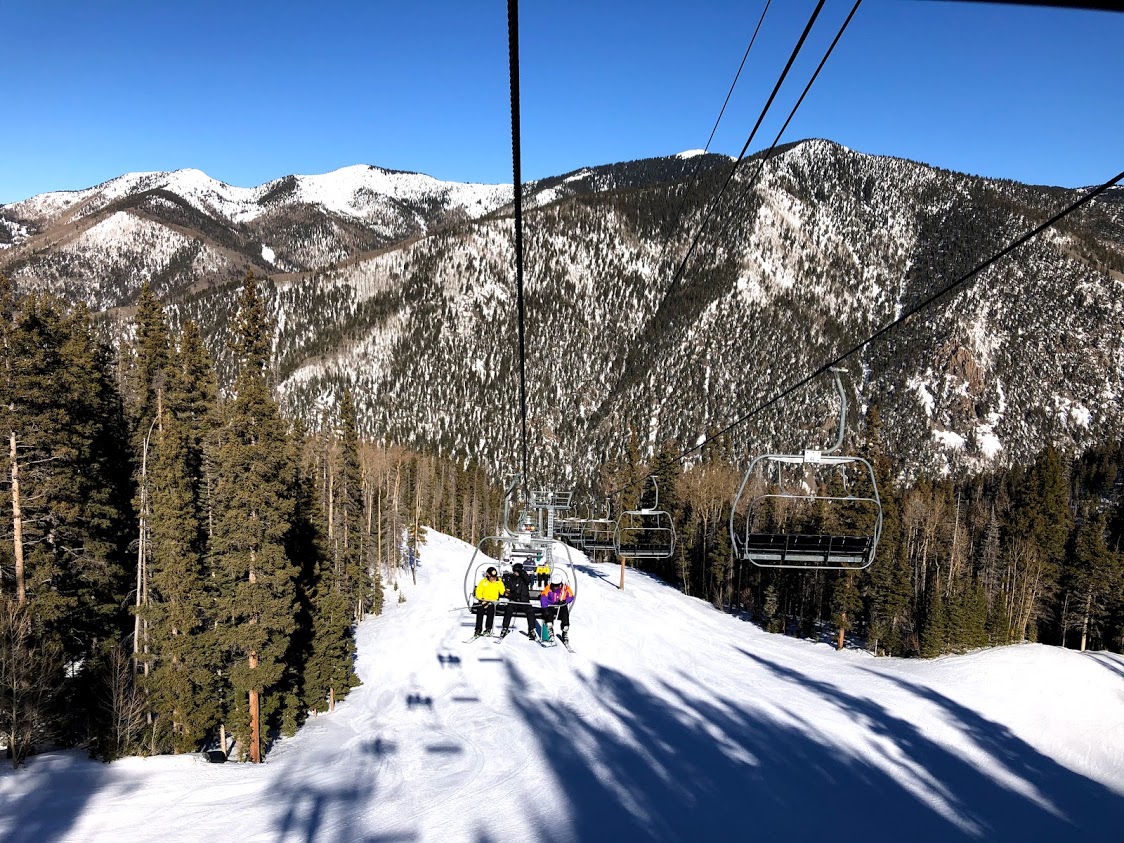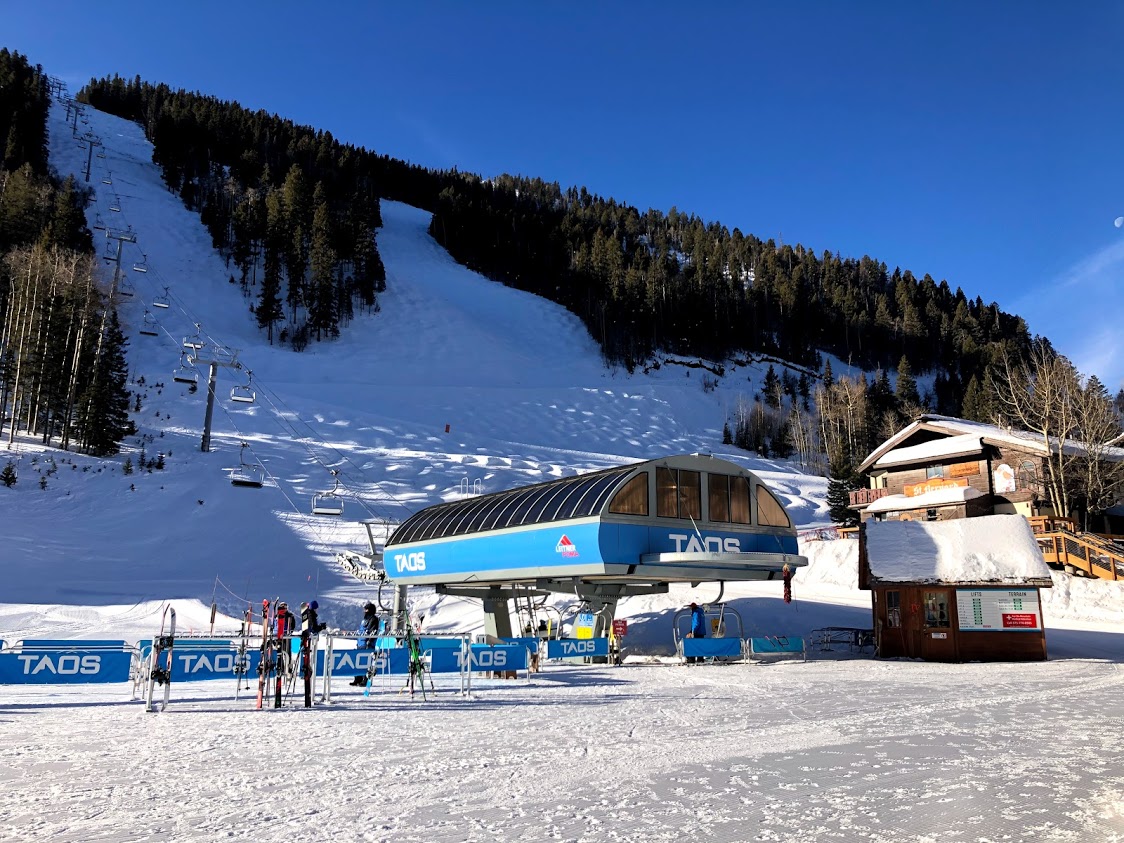 5. Rio Grande Gorge Bridge
The Rio Grande Gorge Bridge is the fifth-highest bridge in the U.S. and not a destination for the faint of heart. It's along Highway 64 and has rest area where you can park and then get out to walk across the bridge on a pedestrian sidewalk, where it always seems to be windy. I'd walked across the bridge once before in the summertime but was curious to see how it looked in the snow. The snow cover was minimal, but that didn't make the views any less impressive.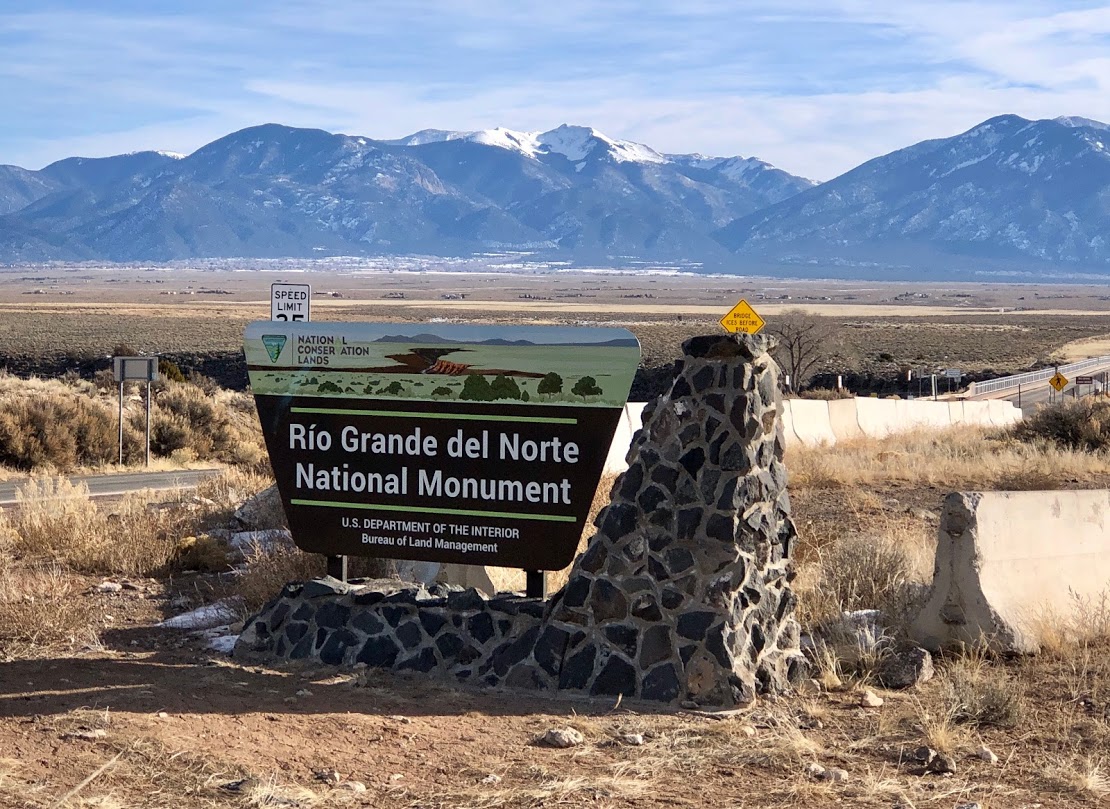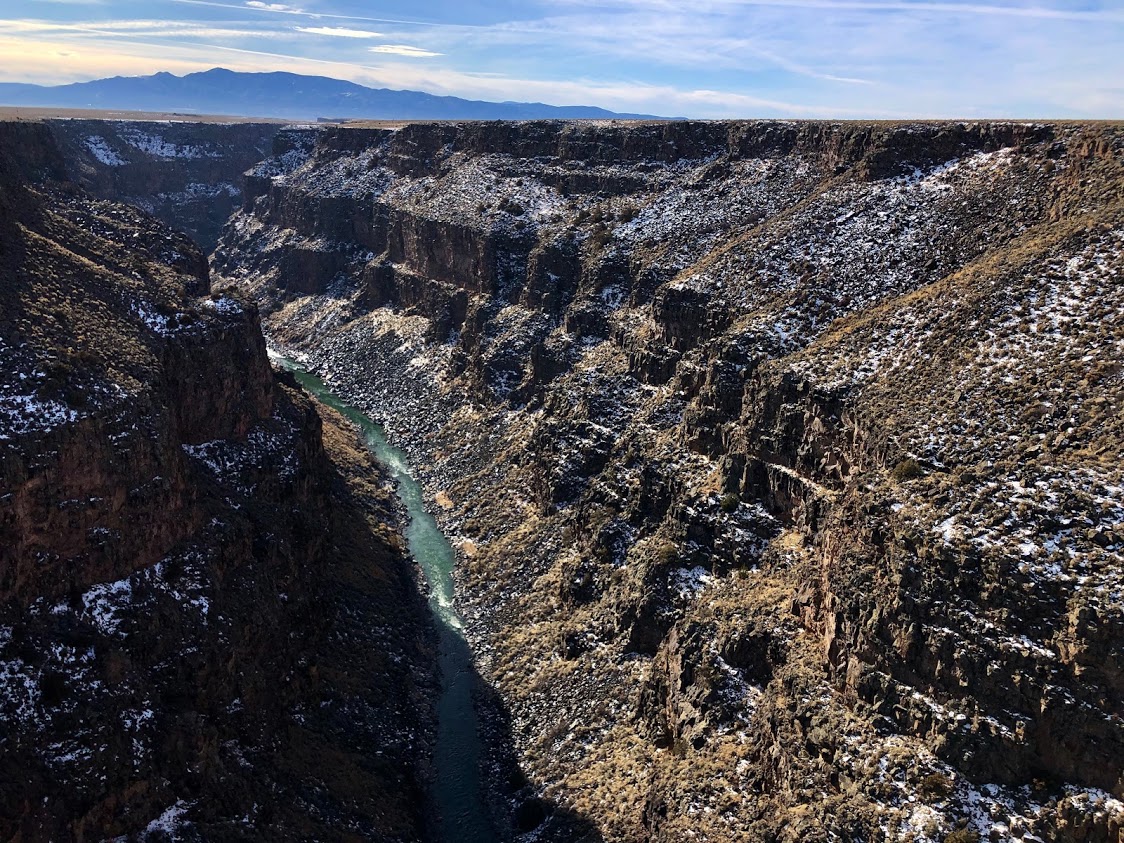 6. Earthship Biotecture
Sure, I recycle and buy eco-friendly bath products, but I have yet to go as far as building my own earthship. Earthships are self-sustaining, off-the-grid, and otherworldly housing structures that have a big presence in the high desert outside of Taos. Outside the Greater World Earthship Community (which sounds suspiciously like a cult but is probably just a cooler version of my house's HOA), there's a visitor's center that I popped into to take a self-guided tour. The tour involved a short film, museum displays, and getting to see a couple of the structures up-close. They sound like a lot of work are inspiring nonetheless.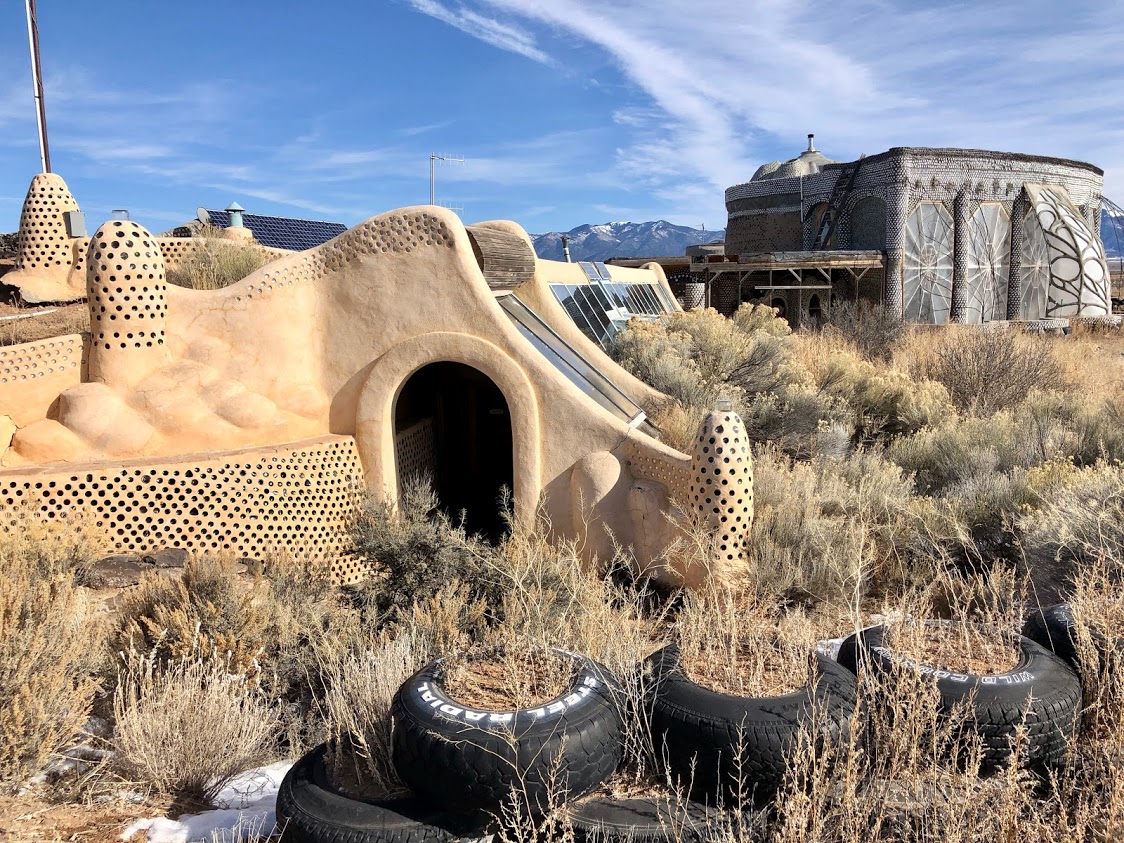 7. Snow Camping
During our time in Taos, we stayed at the Taos Valley RV Park, a private campground that was close to town and had some great bathrooms so we didn't have to bother fixing up our broken fixtures in the RV. Better yet, it had full hookups so we could plug in a space heater to supplement the propane tank that we'd filled up before the trip for some extra warmth.
Although we didn't have snow in this RV park, we got stranded on the trip back home from Taos due to a snowstorm that got kind of crazy. It was actually the worst snow that we had ever driven the RV in, and this monstrosity named Dragoon was nearly swerving off the road, totally unable to handle the slick conditions. So, we cut our losses and pulled off at Piñon RV Park just outside Santa Fe. We were less than an hour (in normal non-blizzard traffic) from home so it felt kind of silly calling it quits that close to home. But driving any further in the RV felt unsafe and stupid. Besides, we had our laptops with us, so it was a good opportunity to squeeze in a snow day workday.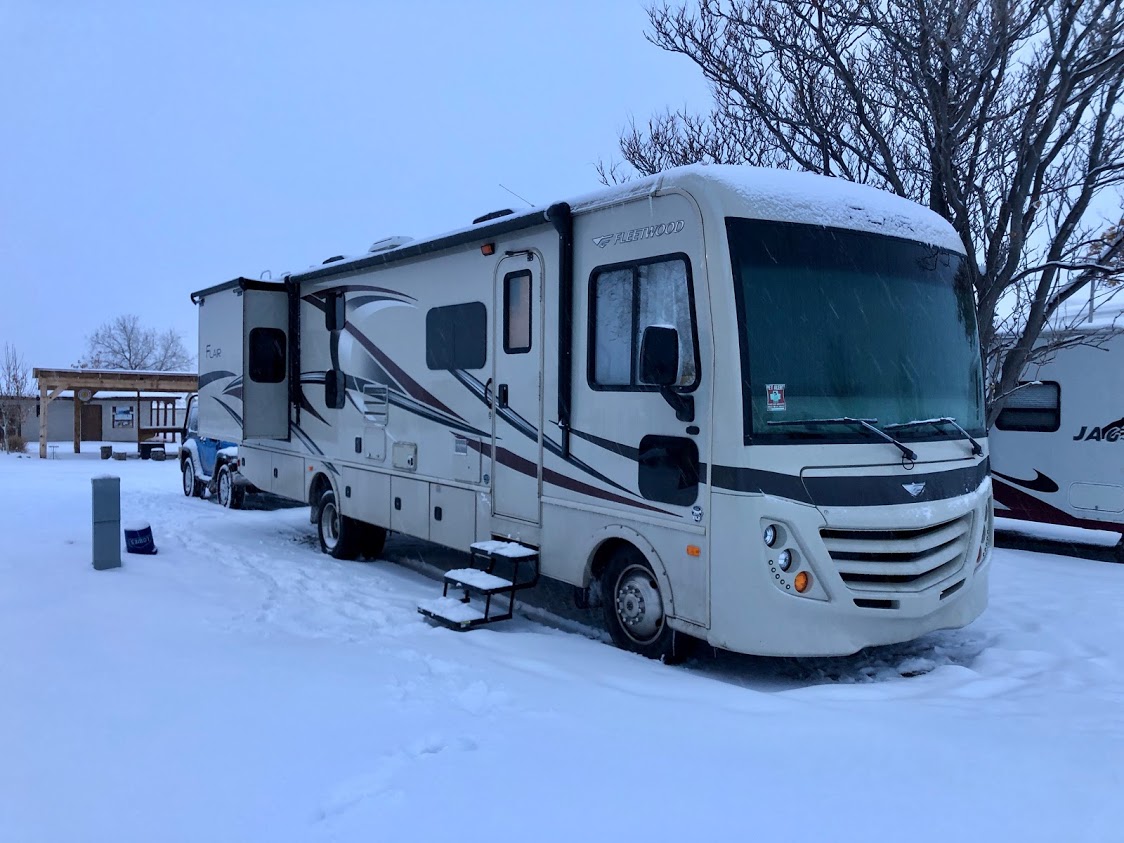 8. Jemez Historic Site
A few weeks later, we set out on our second Northern New Mexico adventure on a Sunday-Monday "adjusted weekend" to celebrate Monkey's birthday. Our first stop was the Jemez Historic Site, which is a well-preserved Native village that dates back 500+ years. There's a short trail that goes through the ruins, as well as a kiva you can climb a ladder down to see and a self-guided brochure to read as you walk around the site.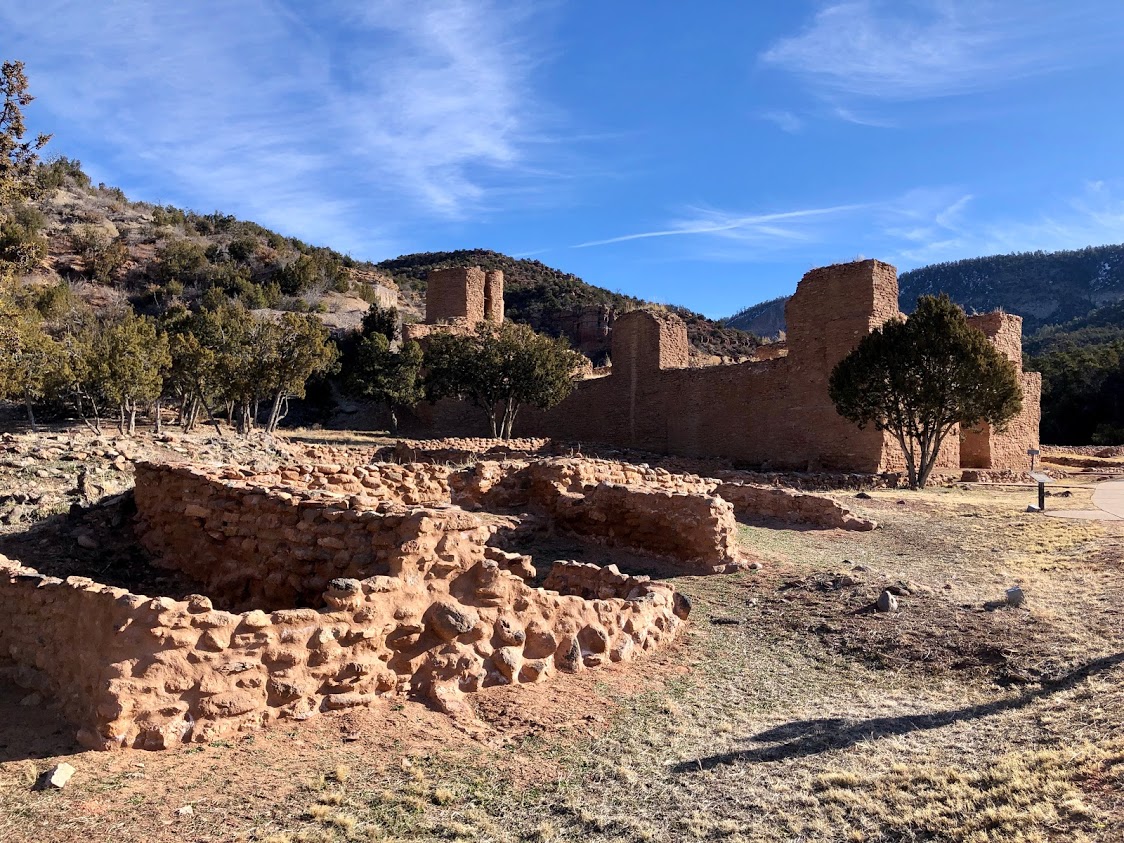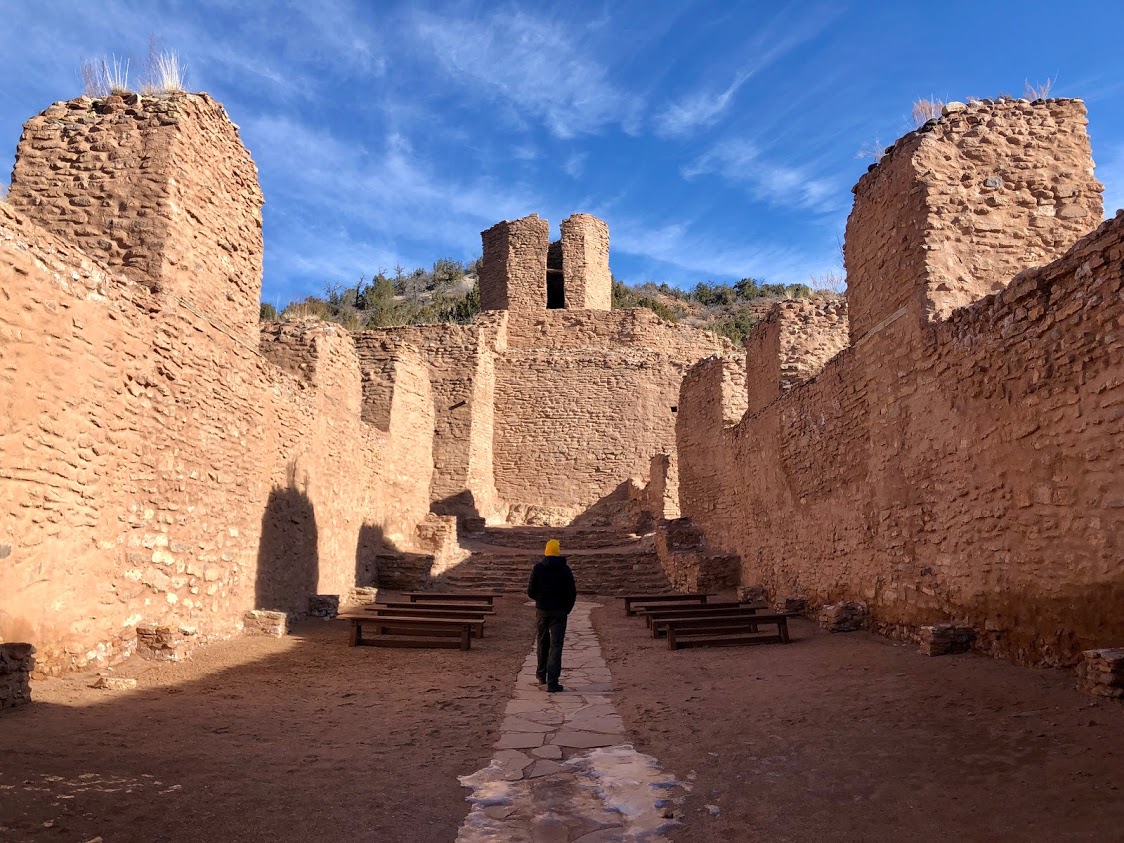 9. Jemez Soda Dam
Between the Jemez Historic Site and the Santa Fe National Forest, where we did a little icy hiking, lies a weird roadside spot called the Soda Dam. It's along New Mexico State Route 4 and a neat geological feature formed from calcium carbonate that's thousands of years old. It's a natural dam, not a man-made one, and a place where you can park along the side of the road and get out to snap a few pics.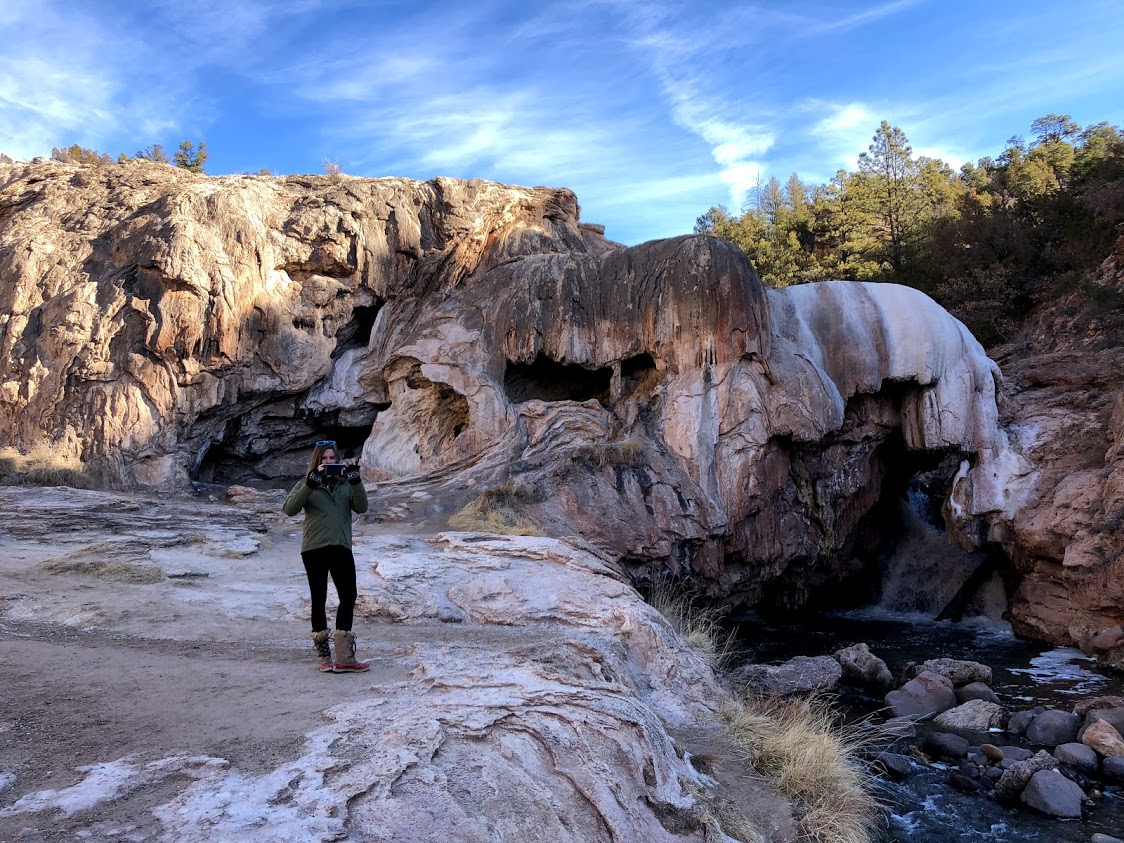 10. Valles Caldera National Preserve
Remote, snowy, and sometimes inaccessible, the Valles Caldera National Preserve had been on our regional bucket list for a while. A volcano erupted here 1.25 million years ago and created a big depression that's 13-miles wide. We broke out our snowshoes to explore this area and its deep snow on a couple of the trails that allow dogs so Monkey could join in the snow-filled fun.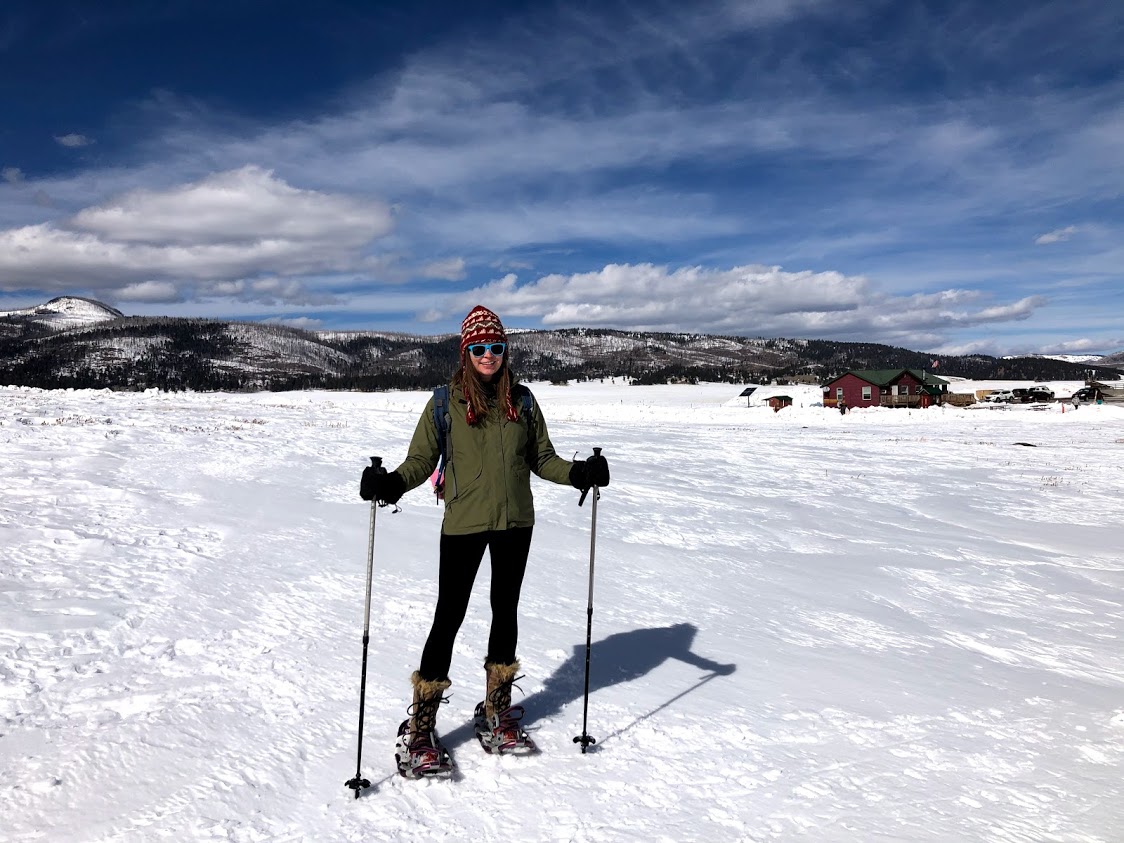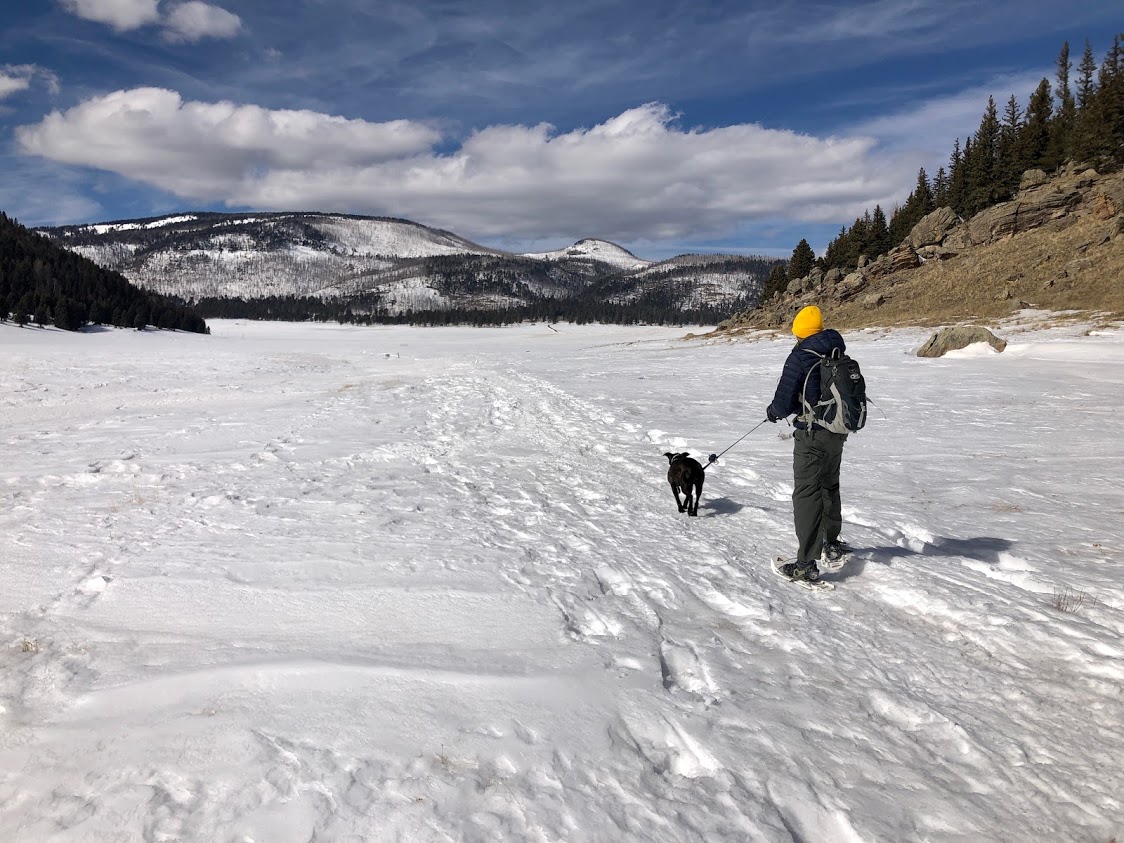 11. Bandelier National Monument
We tried to visit Bandelier National Monument on our first little winter weekend getaway to Taos but had to scrap that plan because the snowstorm shut down the park. However, we beat the snow on our second attempt and pretty much had the place to ourselves, which was awesome. Ancestral people lived in these dwellings carved out in the rock from about the years 1150 to 1150 and left behind some neat spaces to see. We climbed ladders to experience the dwellings first-hand while hiking along the rugged canyon and mesa country and seeing some petroglyphs along the way.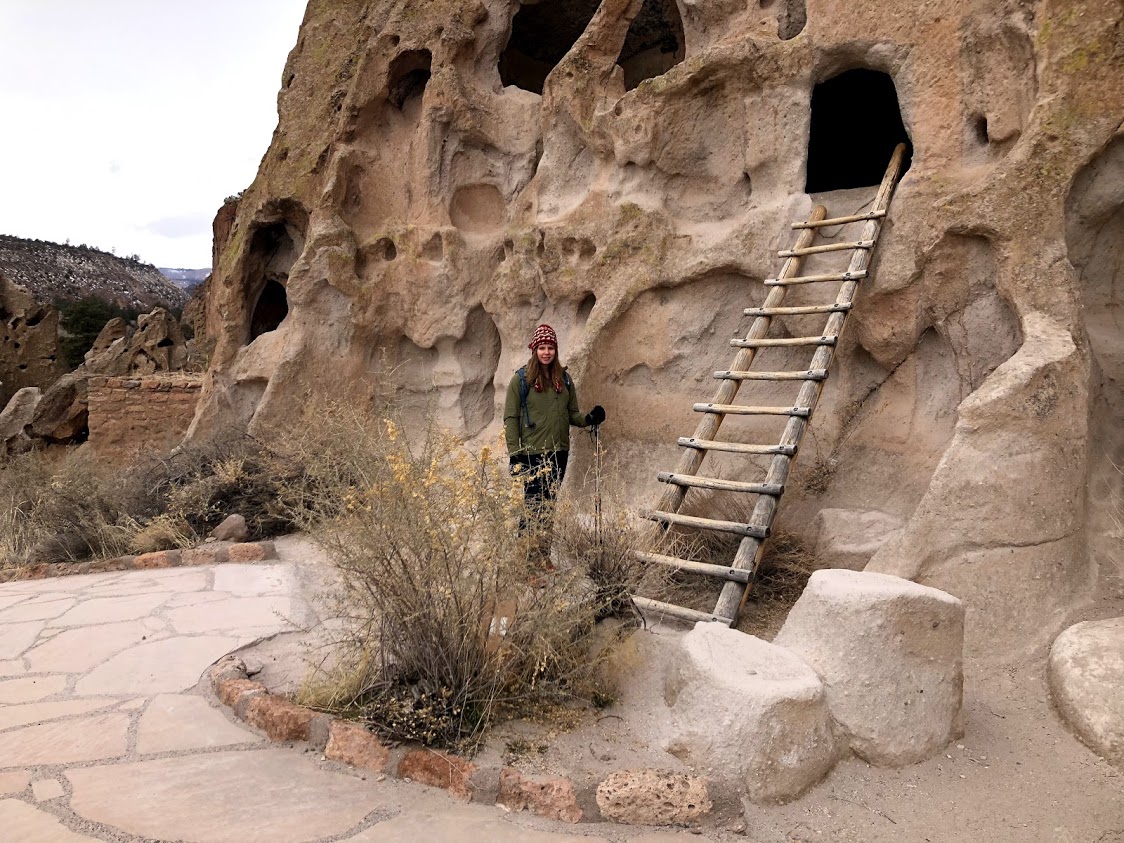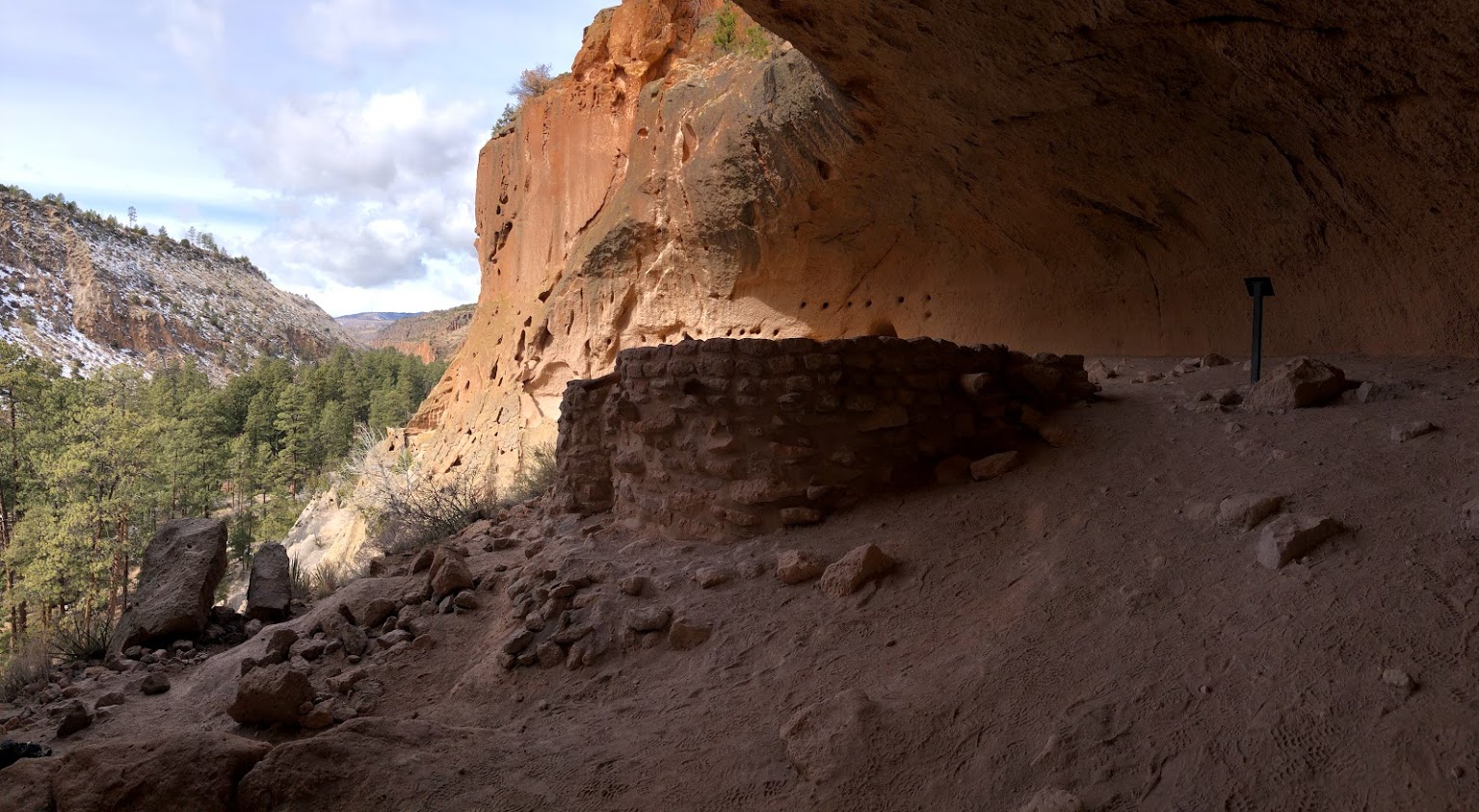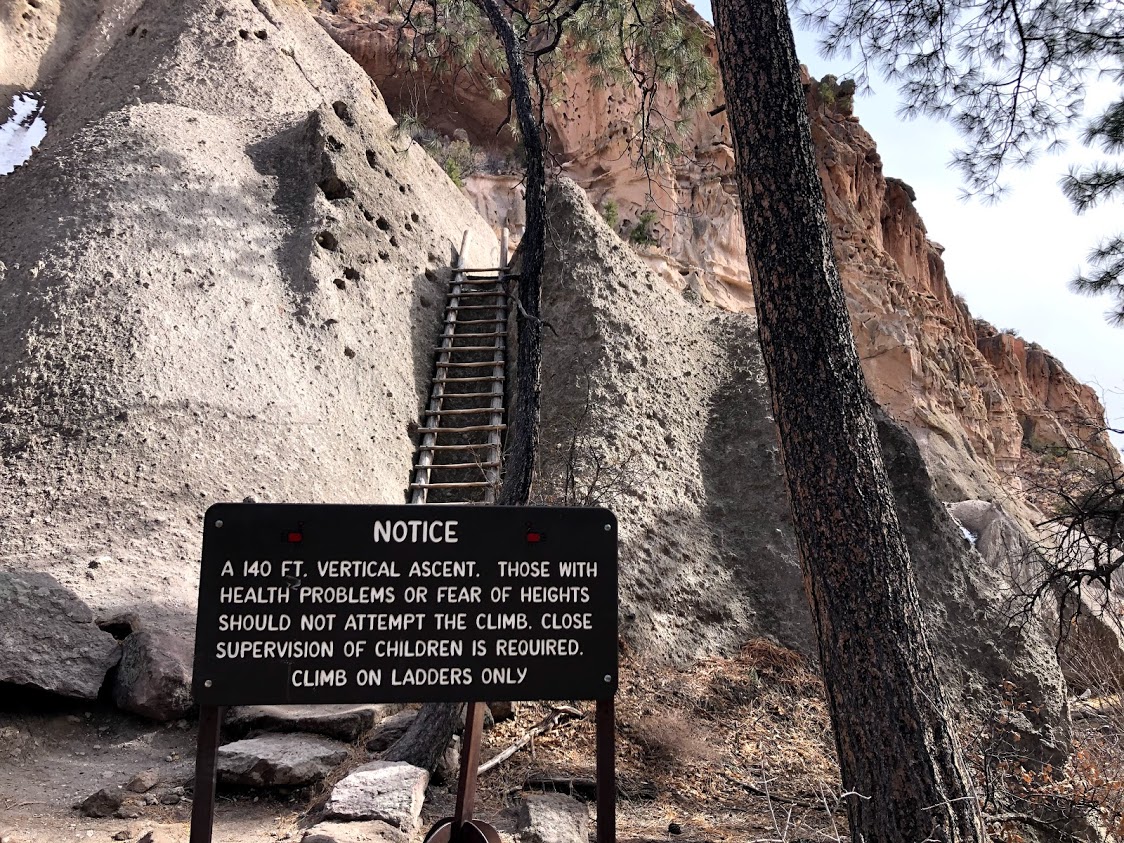 12. Hotel in Los Alamos
While the RV served as our once-again home on the road for the first new adventure to Taos, we opted for a comfy Holiday Inn Express in Los Alamos for the second weekend trip to the national monuments. While once beloved, the RV caused us more headaches that it was worth on weekend #1, with lots of things breaking and causing drama. The second time around, we splurged for the sake of not getting stuck in another snowstorm and treating ourselves to a little warmth and comfort. On an unrelated note, the birthday outfit I got Monkey will never cease to make me double over with laughter. I mean seriously….that tutu!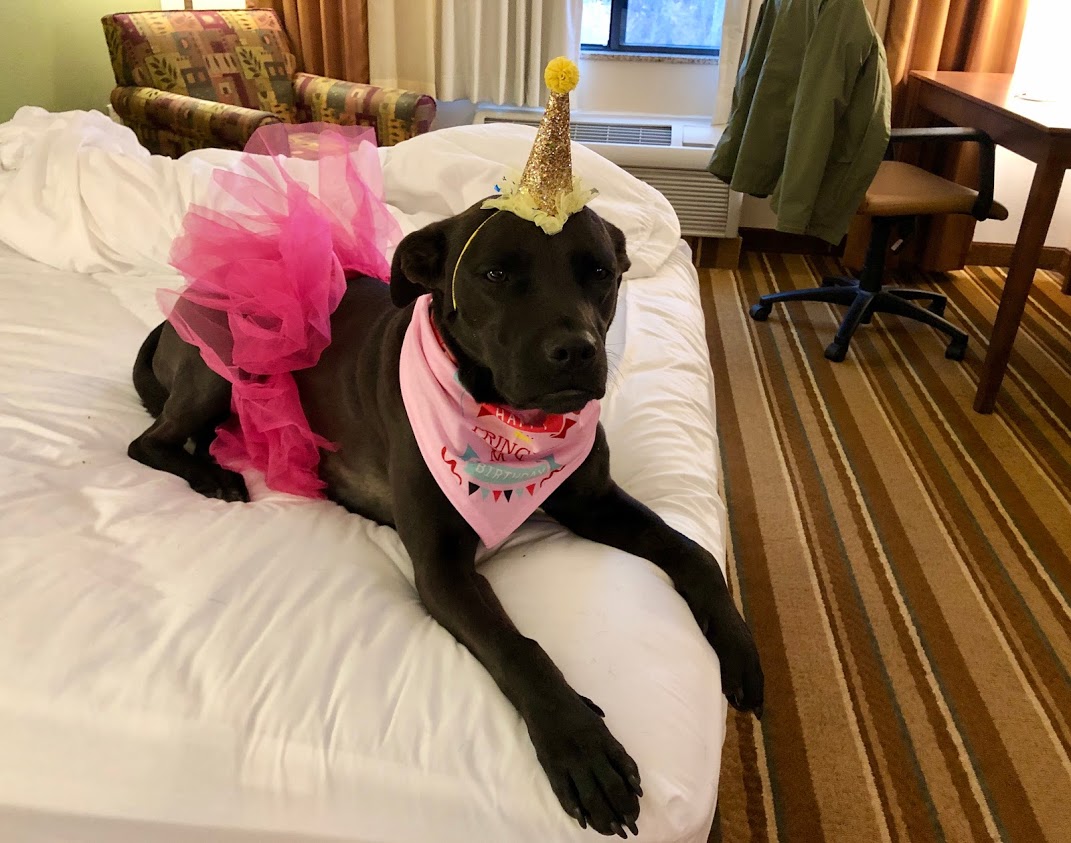 So, with those 12 highlights, that's a wrap! We have lots more New Mexico to explore from our new home base, not to mention the rest of the Greater Southwest region. But we're chipping away, taking our time, and really loving what we've seen so far.