In a recent post, I mentioned how notoriously bad I am writing about things I do in my own hometown, favoring more distant adventures because they seem more exciting at the time. Well today's post is all about Atlanta because well, I'm leaving.
Better late than never though, right?
I've been living in Atlanta for the past year and a half and have seriously enjoyed the change from many years in Chicago. I'm not leaving because I'm tired of it here; I'm leaving because it's time for the adventure of a lifetime.
OFFICIAL ALYSSA ANNOUNCEMENT: Starting today, I will become a true nomad and set out on a journey of full-time camper life, living & working from the road for an undetermined amount of time.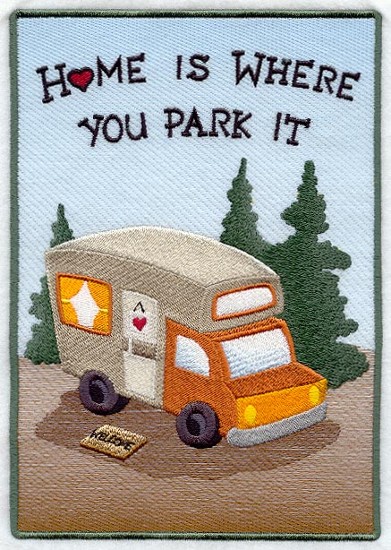 Both my husband and I have sustainable jobs that don't tie us down, we aren't bound by family responsibilities yet, our pup is healthy and adaptable, and heck, we're not getting any younger!
So over the past couple weeks of my final days in Atlanta, I've been snapping photos of some of my favorite things around the neighborhood so that I can remember the things I enjoyed about living here or that I finally squeezed in at the last minute.
1. Food Trucks
Blackburn Park is just down the road and had an awesome food truck night with live music and yoga on Wednesday nights. This is the type of event I'd seek out no matter where I'm at.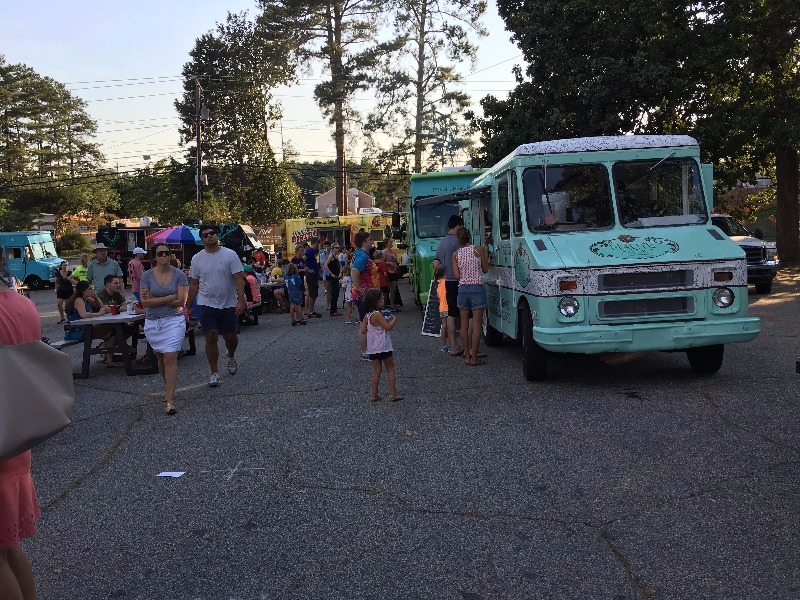 2. Cosmic Bowling 
This certainly isn't exclusive to Atlanta but one of our favorite ways to beat the unrelenting 95-degree heat.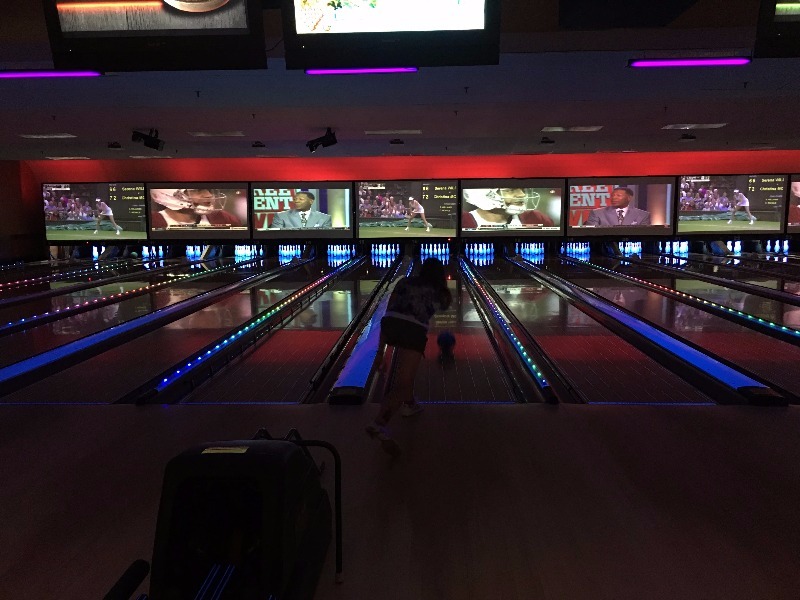 3. Local Breweries 
We checked out the new Abbey of the Holy Goats brewery in Roswell just before hitting the road. I've always been a huge fan of Belgian beers, and although some of these could use refinement, these guys have a sweet space and lots of potential.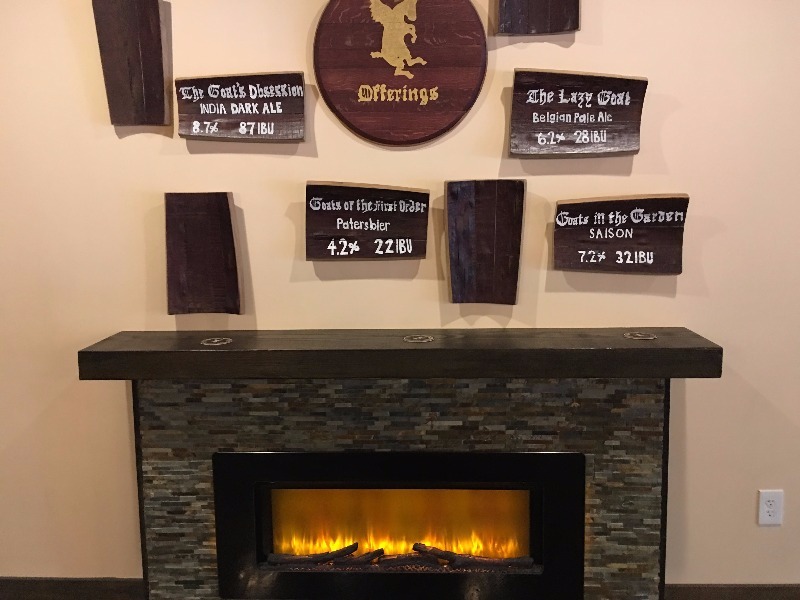 Georgia brewery laws are pretty whack, so while I'll miss some of the local brews here, I certainly won't miss the annoying purchase and taproom restrictions. And added bonus at the Abbey were the fun new games set out to play while sipping your six samples.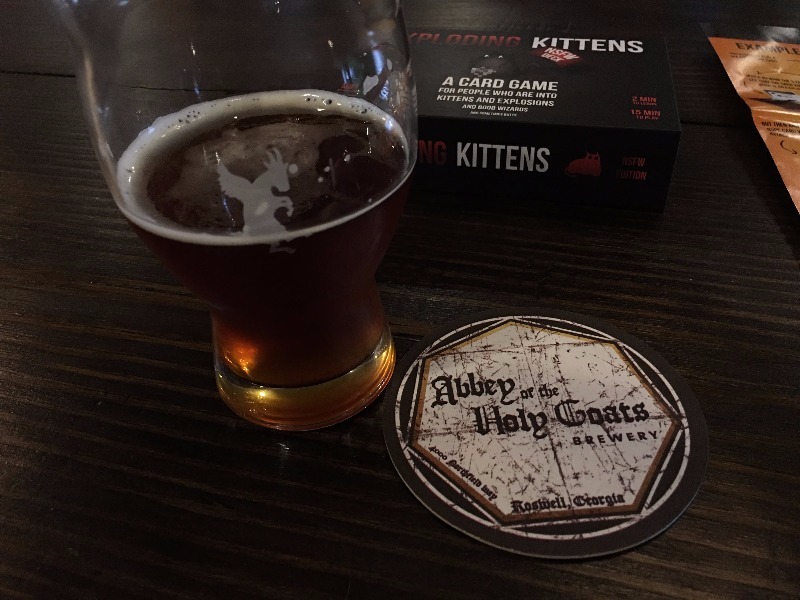 Exploding Kittens and a colorful puzzle game that I can't remember the name of provided a super fun way to spend a Saturday afternoon.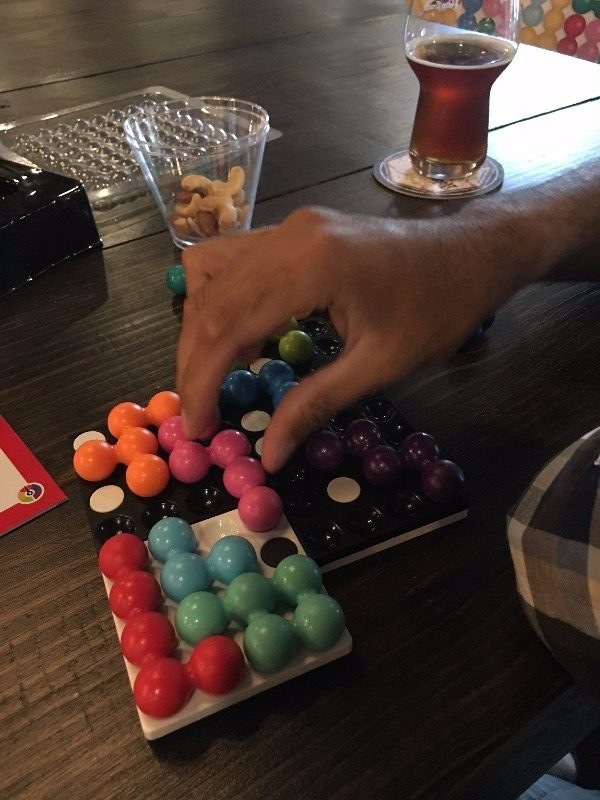 4. Sleeping in Weird Places 
I'm not shy about admitting that I've got some mad sales skills when push comes to shove. I sold a crap-ton of crap from my Chicago apartment and my husband's Chicago condo before we moved down here. And I started it all back up again as our lease-end date approached.
Since the mattress and box springs were among the first to get sold, we were forced to get creative with our sleeping arrangements. A twin-size air mattress and surprisingly comfortable couch did the trick. Also on the sold list was a desk, washer/dryer combo, coffee table, end table, speakers, 2 old iPhones, induction cooktop, mini fridge, unused Fitbit, and starter acoustic guitar.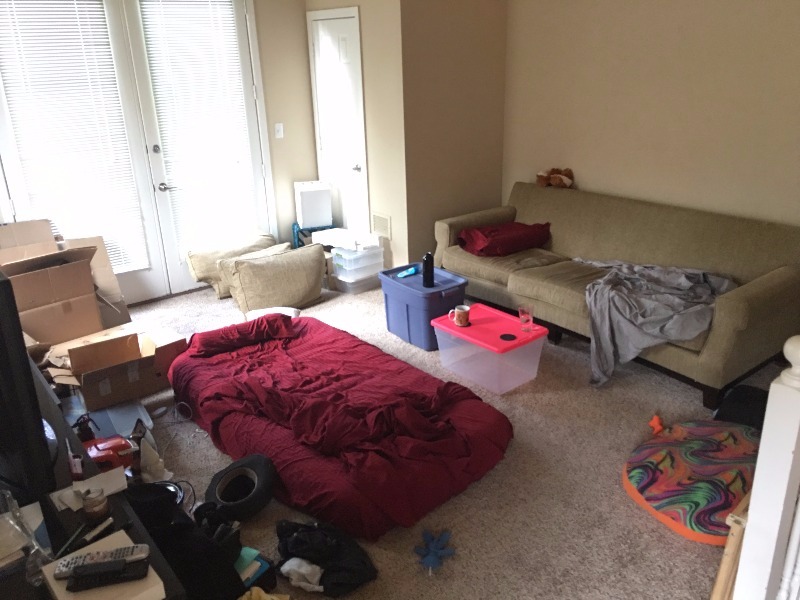 But don't worry, Monkey's sleeping situation remained unchanged throughout this transition. Pictured here cuddling with her favorite alien stuffed animal from the UFO museum in Roswell, New Mexico.
5. Coffee Shop/Bar Work Spaces
A place called the Copper Coin opened up near me just a few months ago and I'd always wanted to walk over to check it out. Finally the other day, I schlepped my laptop over there and was amazed by what a great work space it was.
Literally everyone in there had a laptop and was doing just what I was. Where else can you start working with a cup of exotic herbal tea and finish working with a local brew. Oh, and they also had cake.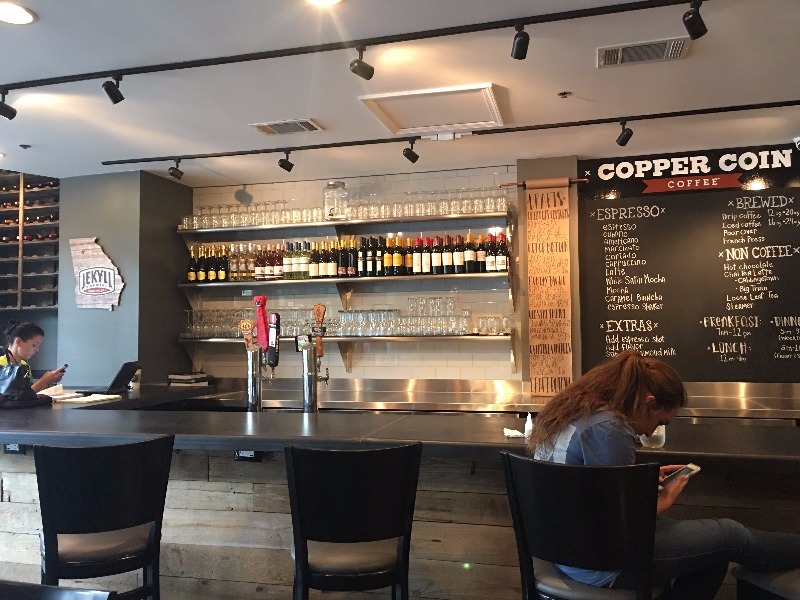 6. Cheap Local Art Museums
Our apartment was located right by Oglethorpe University, which is a super old school that dates back to 1835. There's always a bunch of film shoots going on around campus because it really is a beautiful (and slightly creepy, perhaps haunted?) place.
There's an art museum here with rotating exhibits and $5 admission. Admittedly, it's quite small, but the Oglethorpe University Museum of Art is a nice place to walk over to if you live in the area and check out some random art. The exhibit we saw was all about watercolors and plant paintings.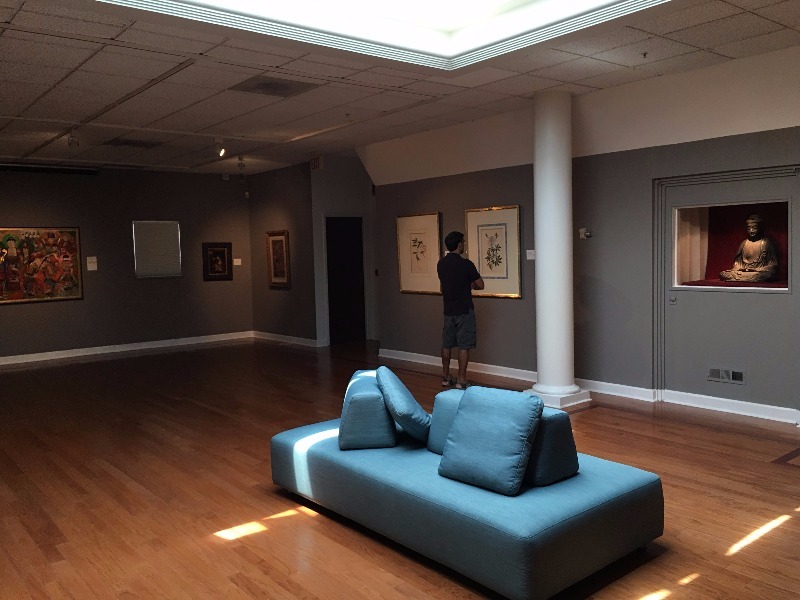 7. Our Favorite Dog Park
I can't believe it took me so long to discover this dog park, but one of my favorite dog-sitting clients and her wonderful pup, Roxy, introduced us to Brook Run Dog Park. Now I've been to other dog parks before, but this one is really something special. It spans roughly two acres, is completely fenced in, and completely shaded in the woods. That definitely helps on hot days down here.
That black blur you see in the foreground here is Monkey, and she loves it here. She's always one of the fastest dogs in the park and is a total instigator. All is calm and peaceful in the park until she enters. Then all hell breaks loose and she's the center of attention. That swift speed also helps her get away from random humping that happens from time to time.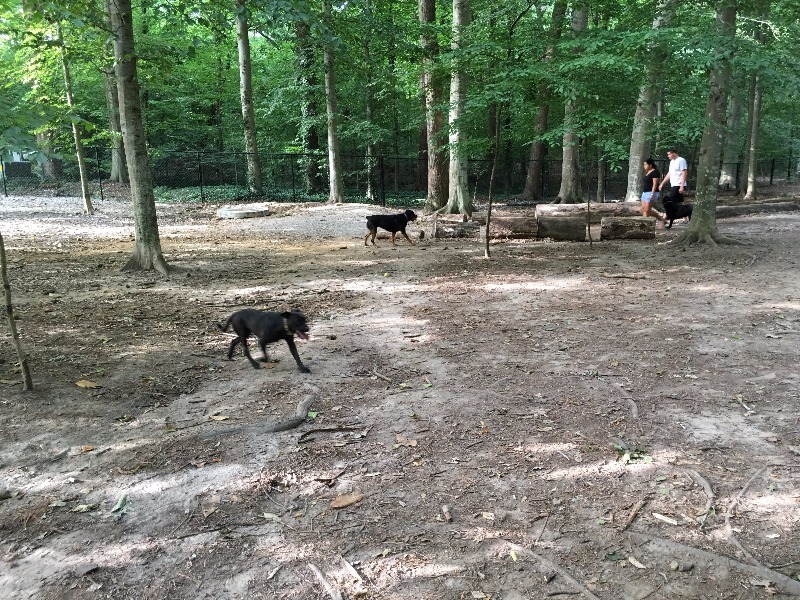 8. The Amazingly Beautiful Flowers
One thing that I'll always remember about the Atlanta area are the amazing flowers and flowering trees. I remember first moving here from a neighborhood of concrete and sirens and feeling so peaceful waking up to birds chirping in the morning. This was the view from my bedroom window.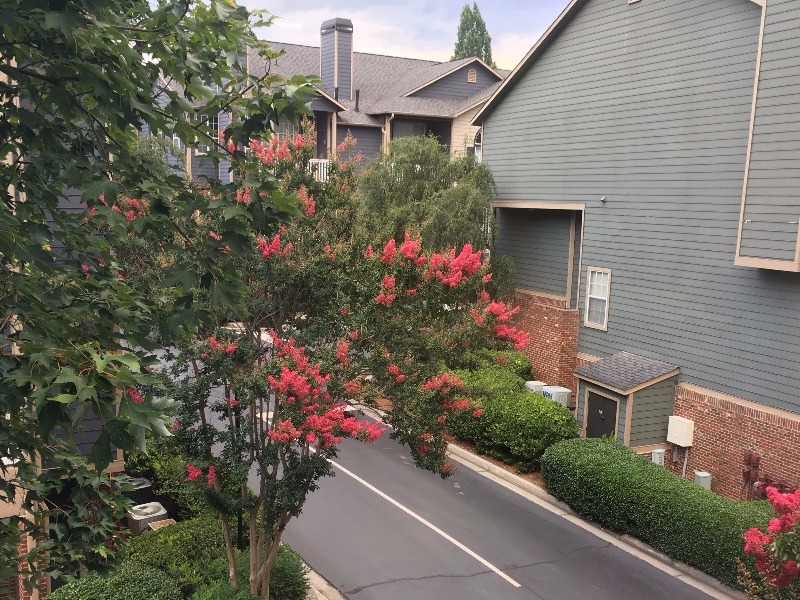 9. My Best Friend 
But by far, my favorite thing about living in Atlanta was being close to my best friend, Michelle. Although her place was about an hour away from mine and traffic is notoriously awful, this is the closest that we've lived to each other since college. A couple weeks ago, we took an awesome road trip to Asheville, North Carolina, which is worth a whole article itself (which I'll get to at some point!).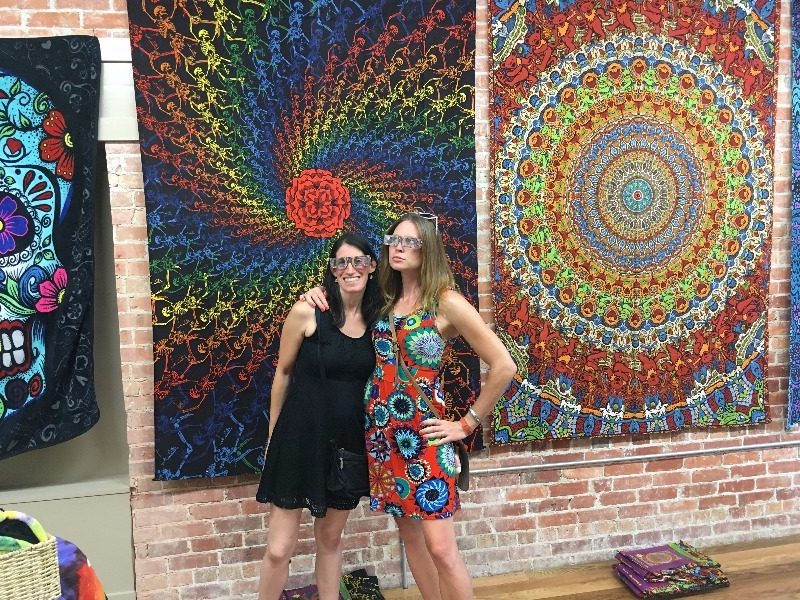 After selling and donating much of our stuff, we opted to stick the rest in a storage unit nearby. We rented a little U-haul trailer to tote the remaining items over there, and my biceps are bulging with soreness from carrying it all still today.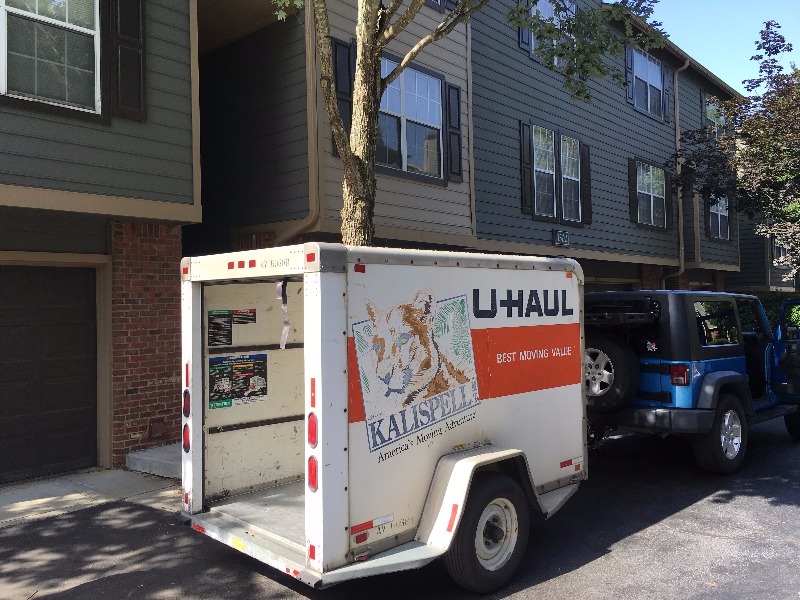 As you can see, the storage unit it pretty much packed to capacity with just a couple last minute things that we're tossing in on our way out of town. Yes, for all of you wondering, a significant number of the boxes you see here are full of gnomes! Being a nomad gnome collector is tough.
Everything we own fits in a 10-foot by 12-foot space now, but I have a feeling after living without even this much stuff for a while that more of it is sure to go when we get back in town. It's been a long couple months of packing, planning, strategizing, and organizing, but finally everything has come together. I'm exhausted, sweaty, cranky, and hope this is all worth it!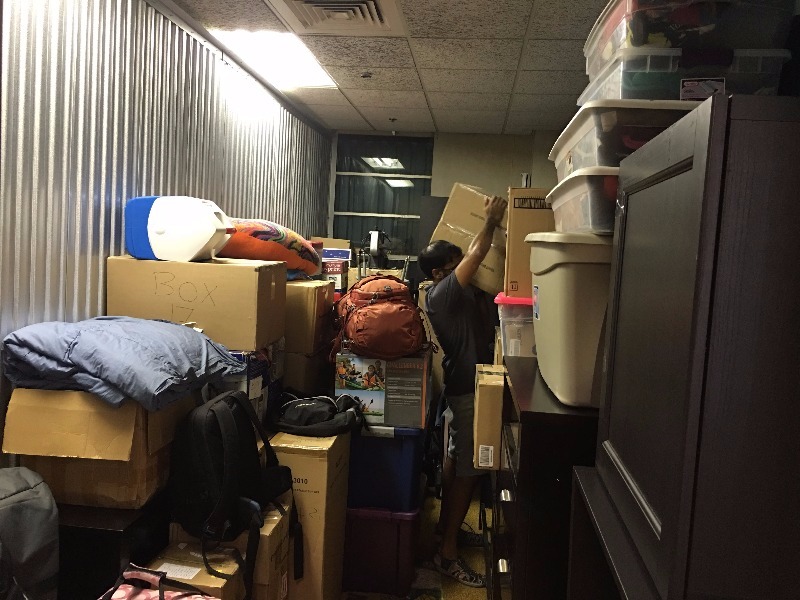 So that brings us to today, the first day of the next big adventure. We're starting with a grand tour of the East Coast, and a campground in Asheville is the first stop on the list.
Too much of life is planned out and predictable, and this is our opportunity to live a life of freedom, exploration, and surprises. I don't expect to live out my remaining days in a tiny pop-up camper, but for now, the idea suits me just fine. I don't necessarily want to know what happens next or where we'll end up after the road trip ends. That's the beauty of it all, and a sentiment that I plan to embrace day by day. This is a time to live in the moment.
So thank you, Atlanta, you've treated me well, but it's now time for me to move on.