Are you stuck at home on a Friday night worrying that the world is ending or just bummed that your plans got cancelled as a "social distancing" measure? I'm in the latter category since the Banff Film Festival screening in Albuquerque got called off, just like everything else it seems. So, to fill this unexpected spare time I'm having at home and provide you with a little hysteria-free reading material, here's a new blog post about a 2+ week road trip to California and Nevada that we got back from last weekend…just in time to hunker down and embrace hermit life.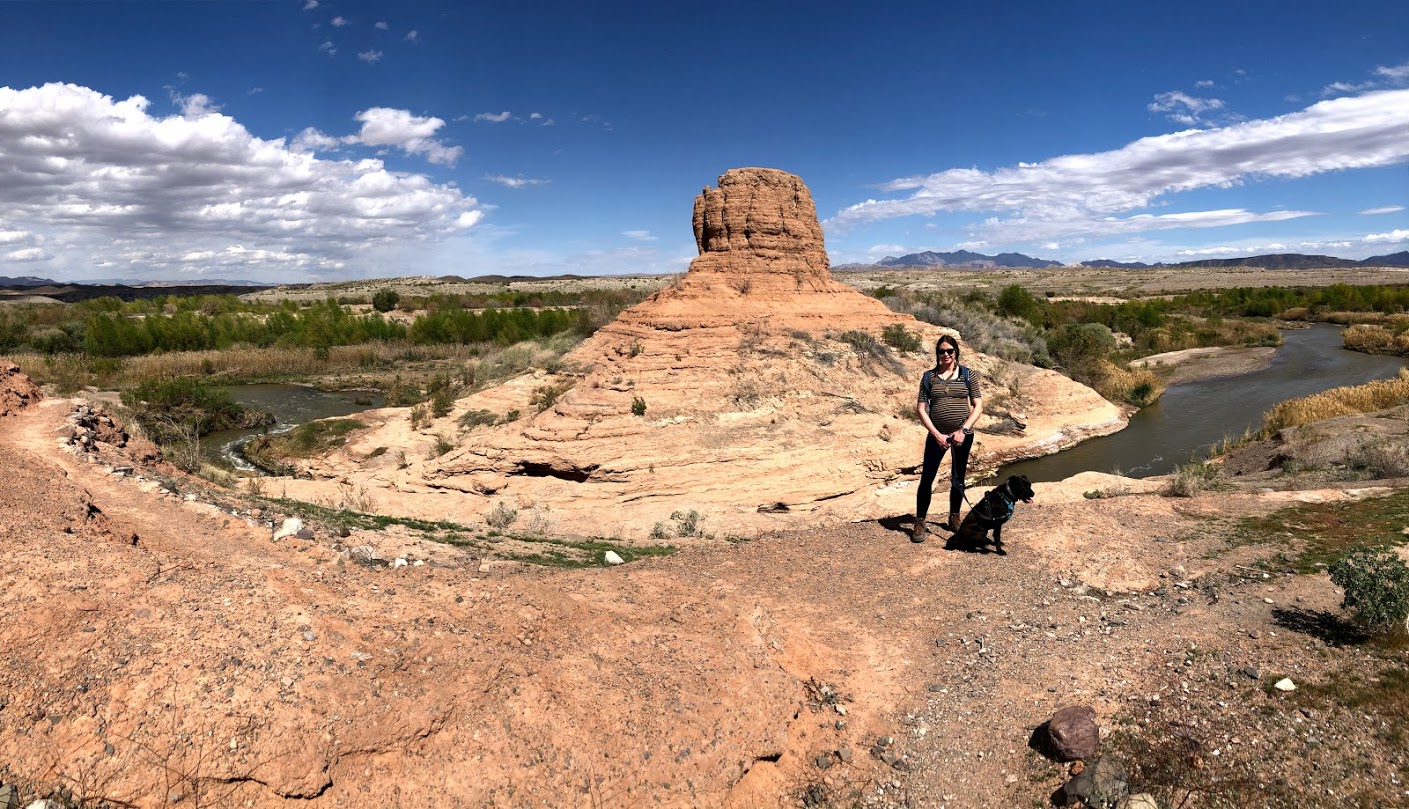 Far before the words "Coronavirus" and "COVID-19" began bombarding our lives, the husband, dog, and I began planning a trip to the Bay Area of California to visit his family and check out a few fun places along the way. We opted against taking the RV since that would have added significantly to our drive time and also because Bay Area camping is notoriously expensive, unavailable, or inconveniently located. Instead, we stayed at a local Airbnb in Point Richmond, California which was wonderfully cozy and really felt like a home away from home.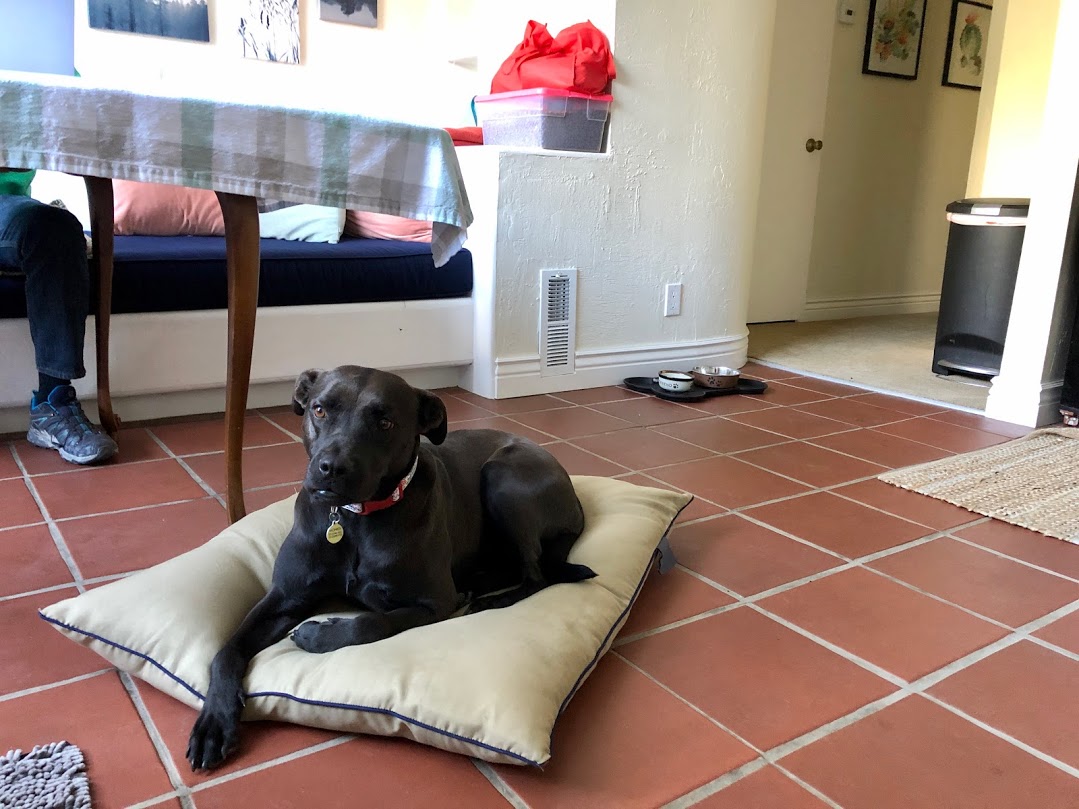 At seven months pregnant and with a dog in tow, flying never really crossed our minds for something as easy as this 17-hour drive. The main purpose of the trip was to visit my in-laws before my due date in case it takes a little while for us to get back out there again. Fortunately, I've been feeling healthy, and Baby Boy is already a great traveler.
My favorite things about visiting the Cali side of the family is doing art projects with my super-crafty sister-in-law and pigging out on my mother-in-law's home-cooked meals. Plenty of that happened, but we also made time to hike in a few really cool places and check out some live performances too before cancellations started being the norm. Here are a couple of the craft projects we made together: the creepiest dolls ever and hand-painted rocks!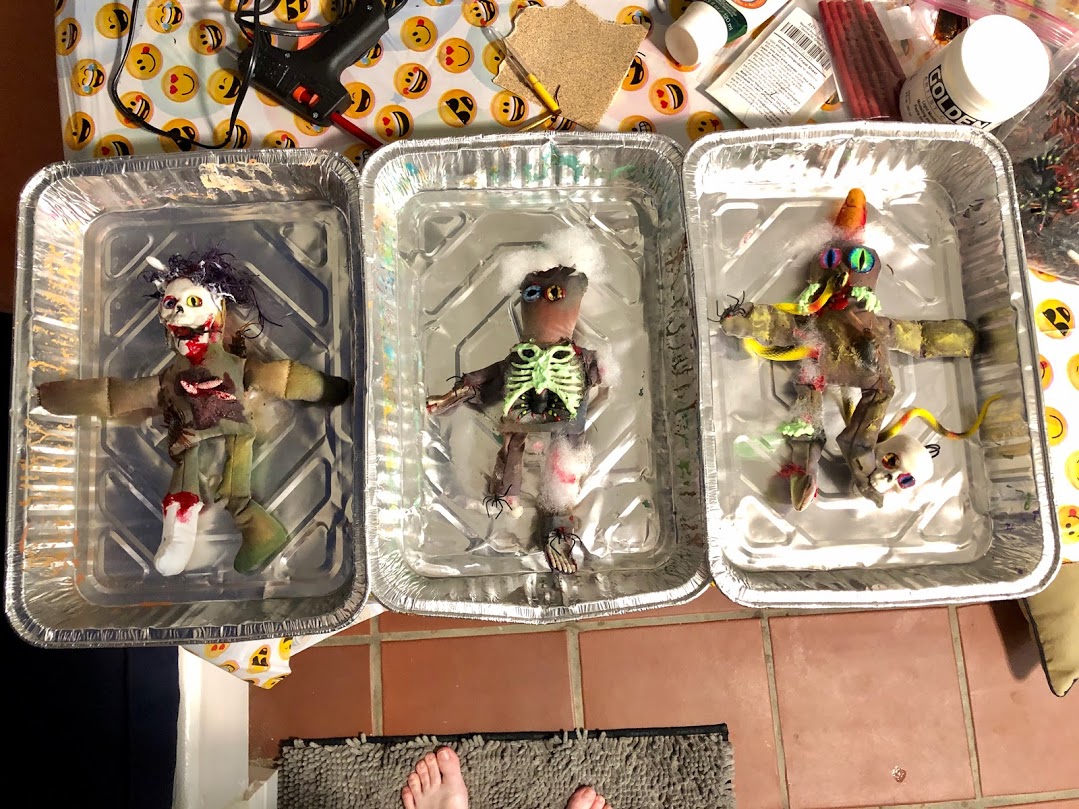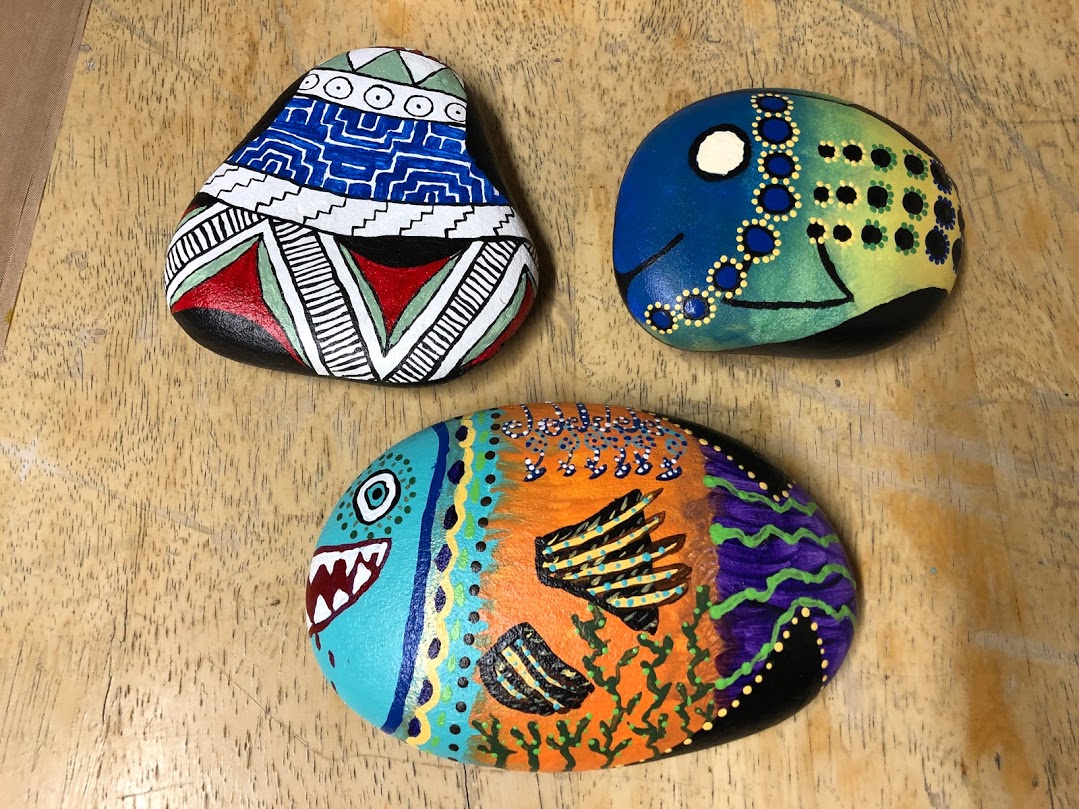 The road trip had a little bit of everything weather-wise: rain in New Mexico, snow in Arizona, and warm sunshine in California. Our new Jeep Grand Cherokee proved to be an awesome road-trip-mobile on this trip, the longest we've driven with it, with a smooth ride and plenty of space to work in the passenger seat and store stuff (and a dog) in the back. How we'll fit a baby and all his stuff back there though in a couple months is still a baffling mystery.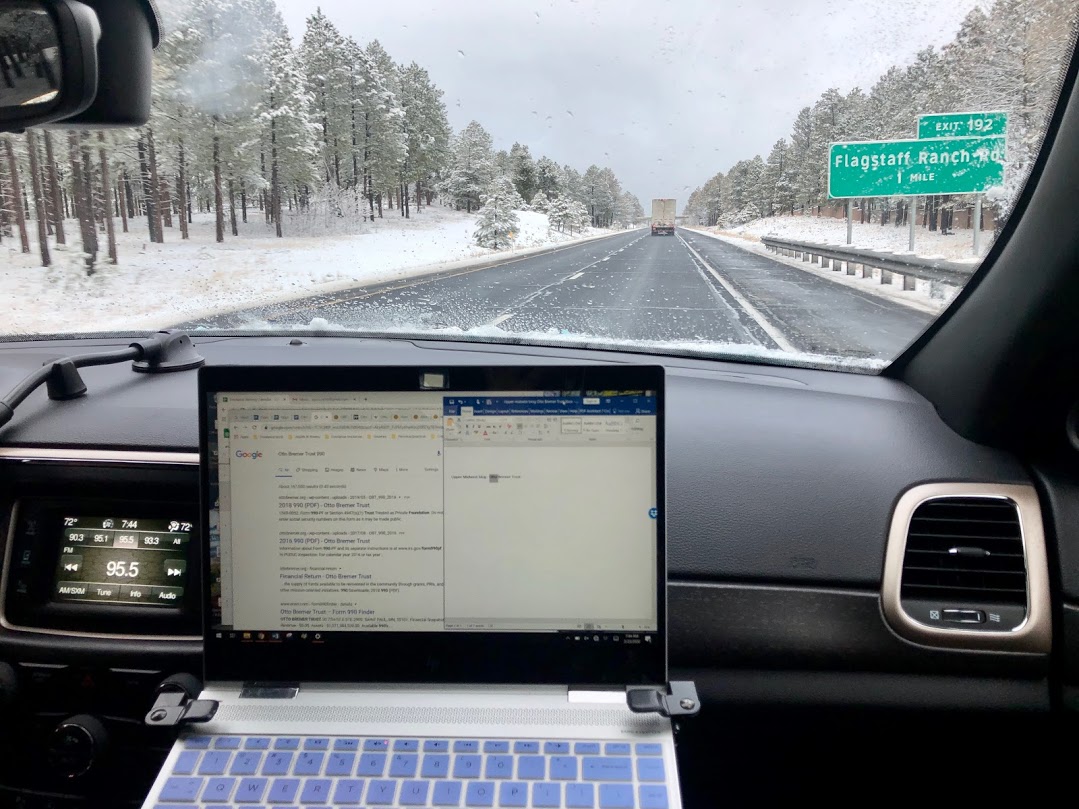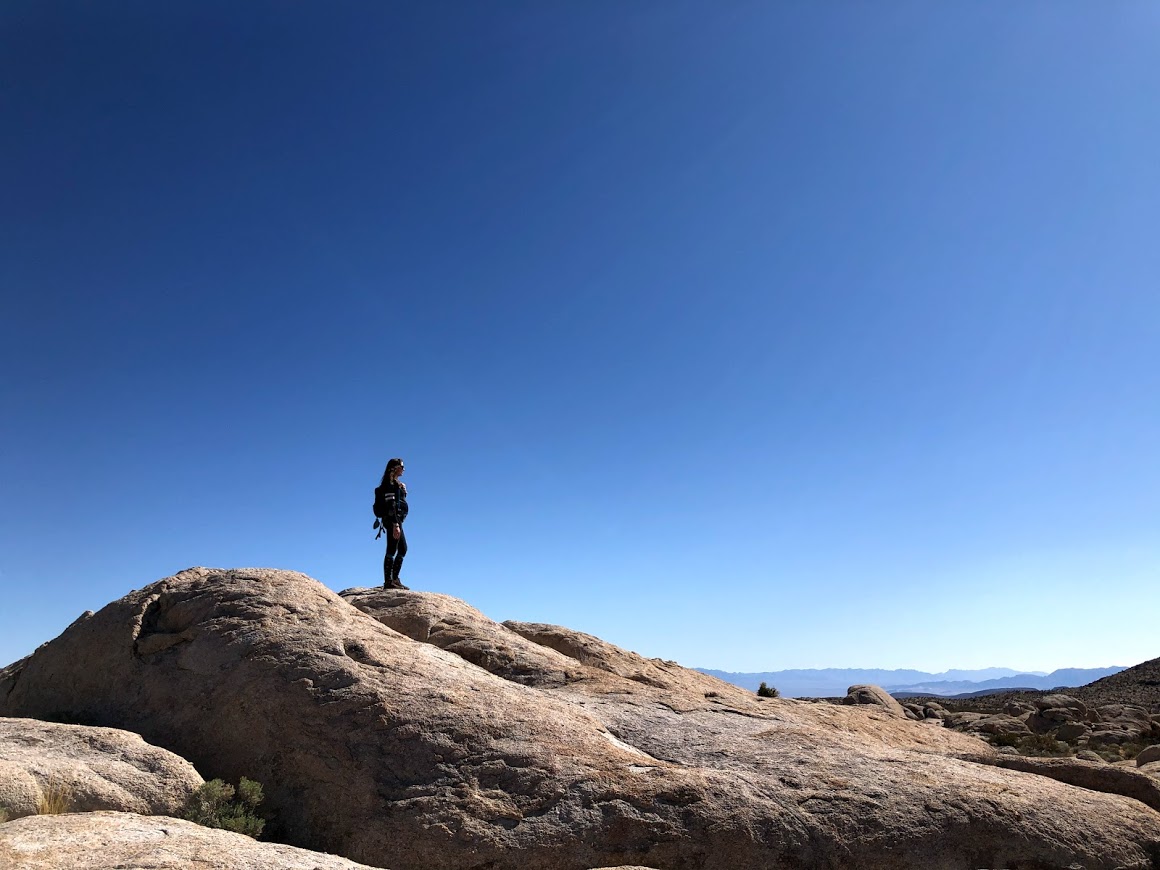 While in the Bay Area of California, I also got to check out Muir Woods for the first time. We've been in that area lots of times before but were always turned off by the high crowds, mandatory shuttles, and no-dogs-allowed policy. But with Monkey stowed safely back at the Airbnb, we went on a non-shuttle-required weekday and surprisingly had the whole place to ourselves for a little while.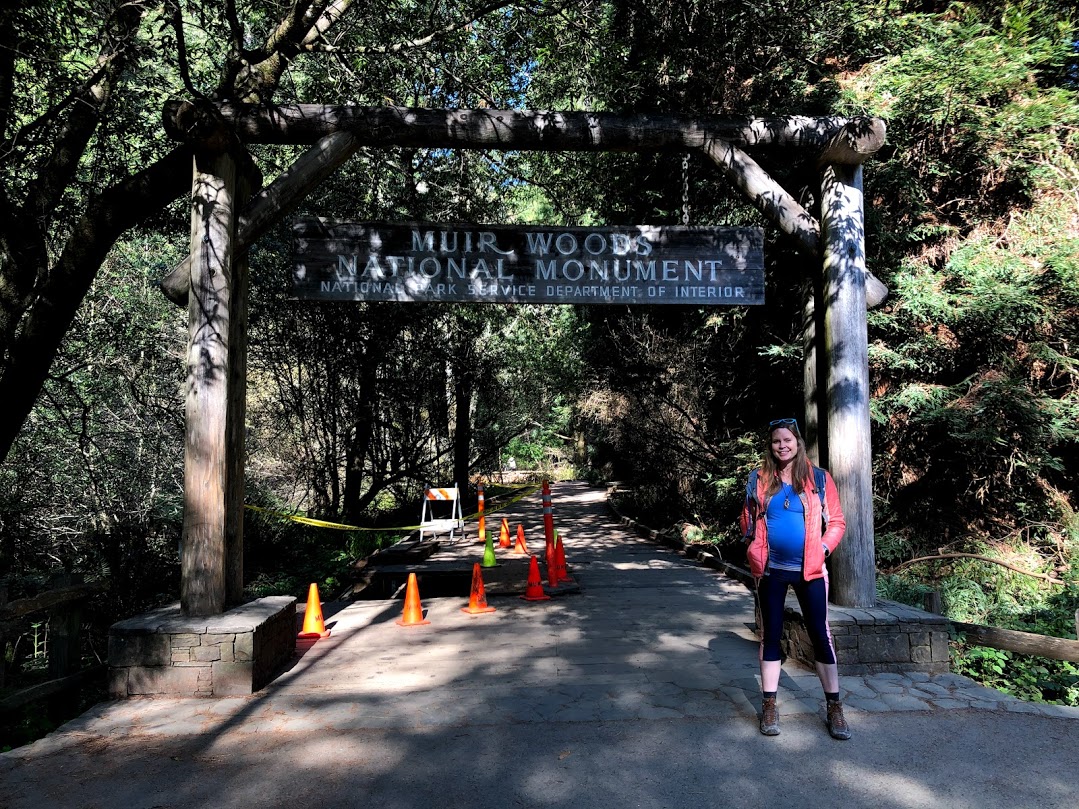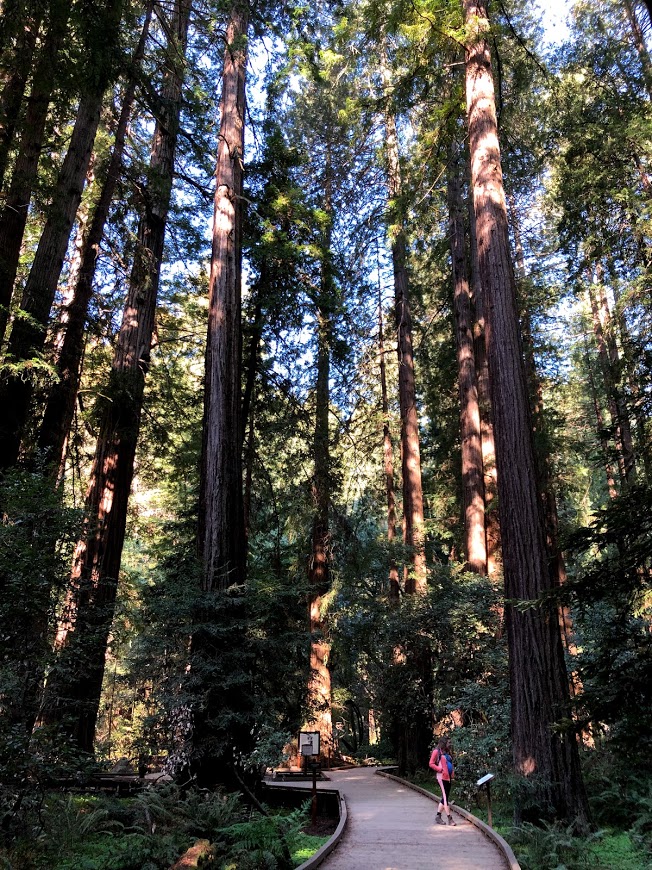 The husband has one of those little national park passport books that he gets stamps in and I collect national park patches, so we always make a point to stop by any NPS site along the way during our travels. For a lunch stop, we tried to visit the César E. Chávez National Monument around Bakersfield. However, there was some utility issue that closed down the visitor's center that particular day, meaning that we could do no more than walk outside the grounds. At least the flowers were pretty and the sun was shining.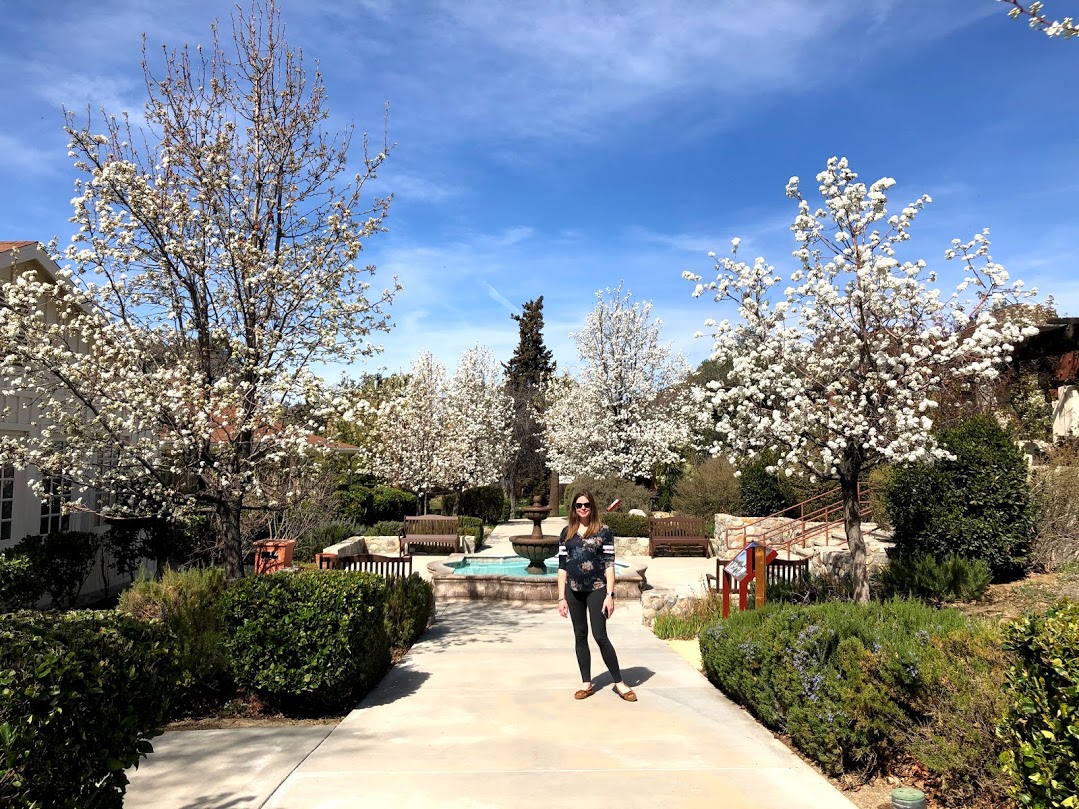 In fact, the blooming flowers all over California really wowed us after being in the desert during winter for so long.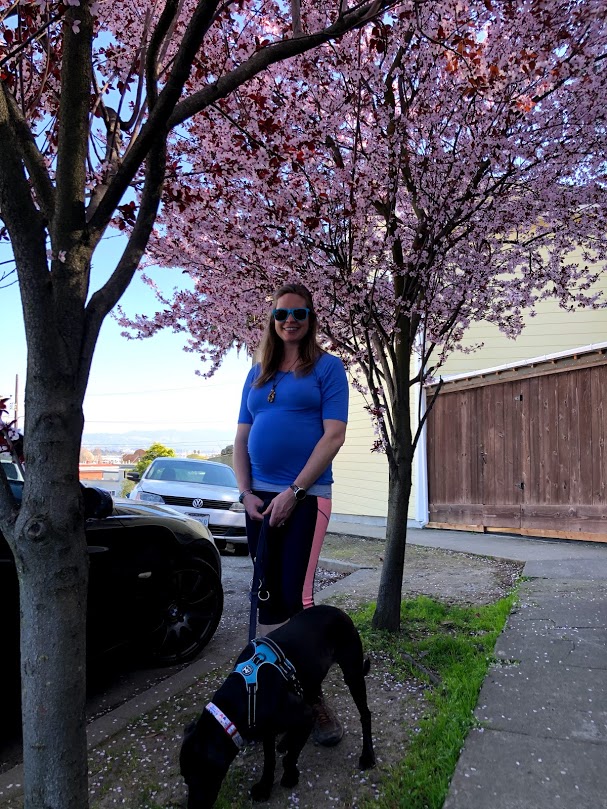 Another random roadside attraction we stopped by was Seven Magic Mountains, a bizarre art installation in the Nevada desert just outside of Las Vegas. This is a series of colorful boulders stacked into towers over 25 feet high, made by a Swiss artist named Ugo Rondinone. It isn't far off of I-15 south of Vegas and a sweet place to get out and stretch your legs…especially while wearing pregnancy compression socks because some blog told you to.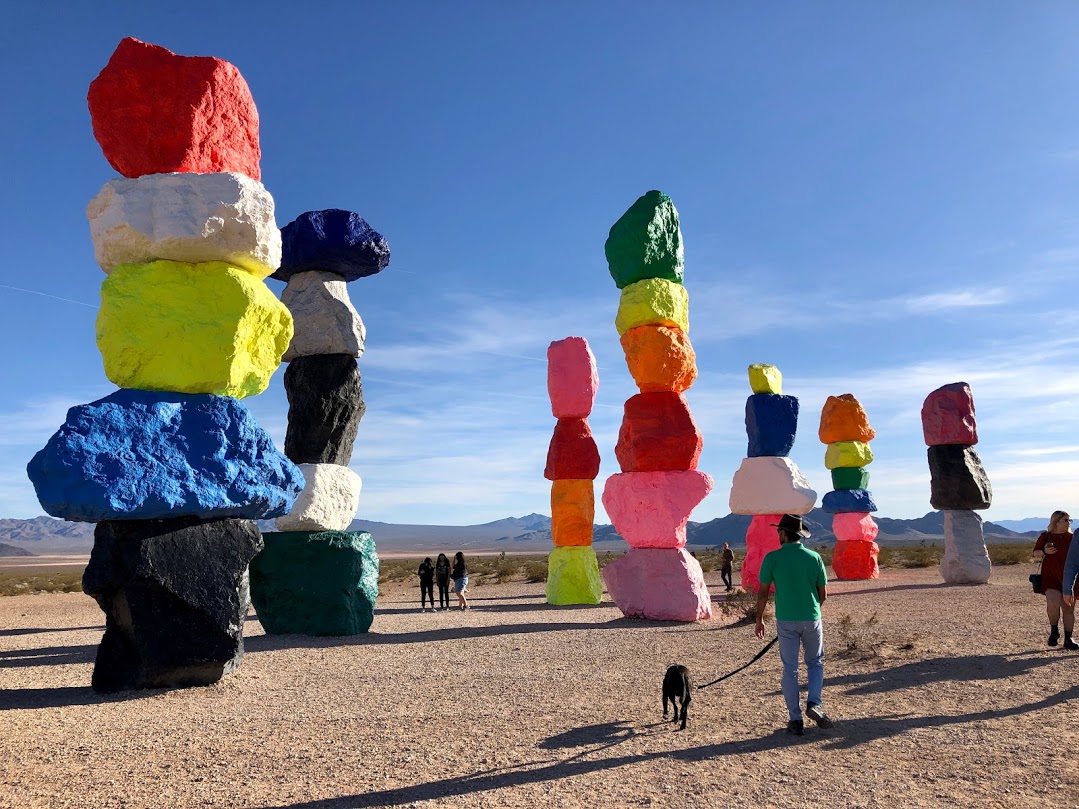 On the way back to New Mexico, we stayed in Vegas for a few days to party it up…well, as much as one can party it up at 32 weeks. With a taro-flavored boba tea in hand, I made my way down Fremont Street, reminiscing about the last time I was here a year ago ziplining high above the crowds with my gal pals.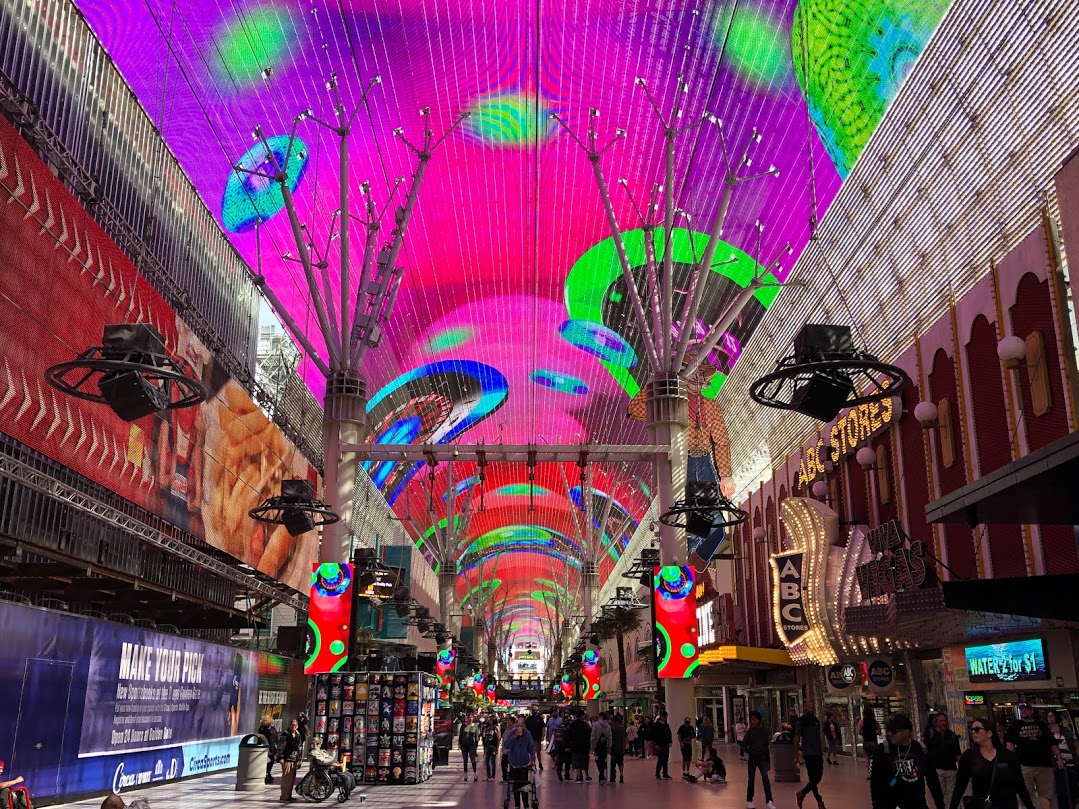 Since Vegas resorts are notoriously un-dog-friendly or charge exorbitant pet fees, we stayed in a LaQuinta in the suburb of Summerlin, which worked out well for our low-key vibe in Sin City. The trend of pretty spring flowers continued as well.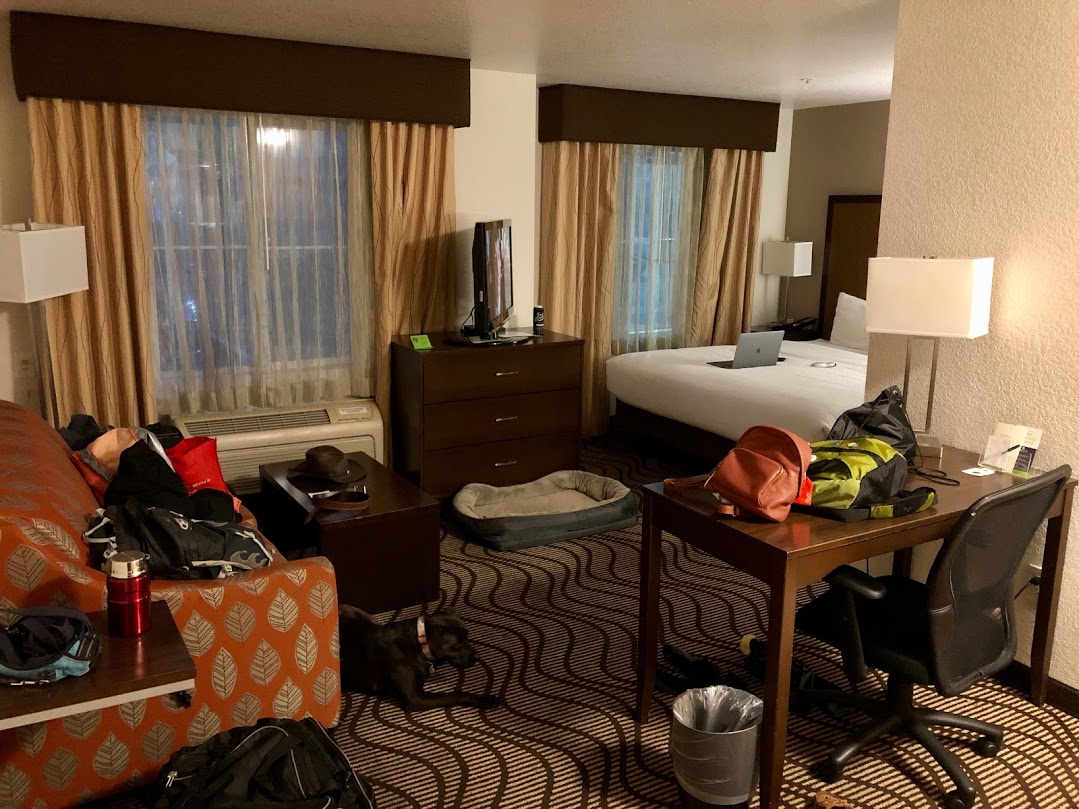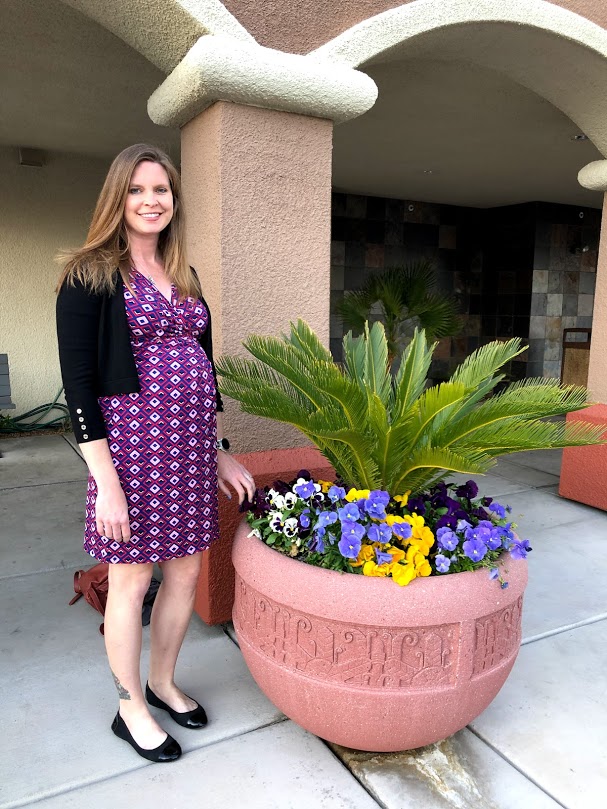 Since the weather was absolutely fabulous during our time in Nevada, we planned a few hikes to get outside and active. One hiking spot was the Desert Wildlife National Refuge, which had a dog-friendly trail that was pretty chill and well-marked for almost two miles.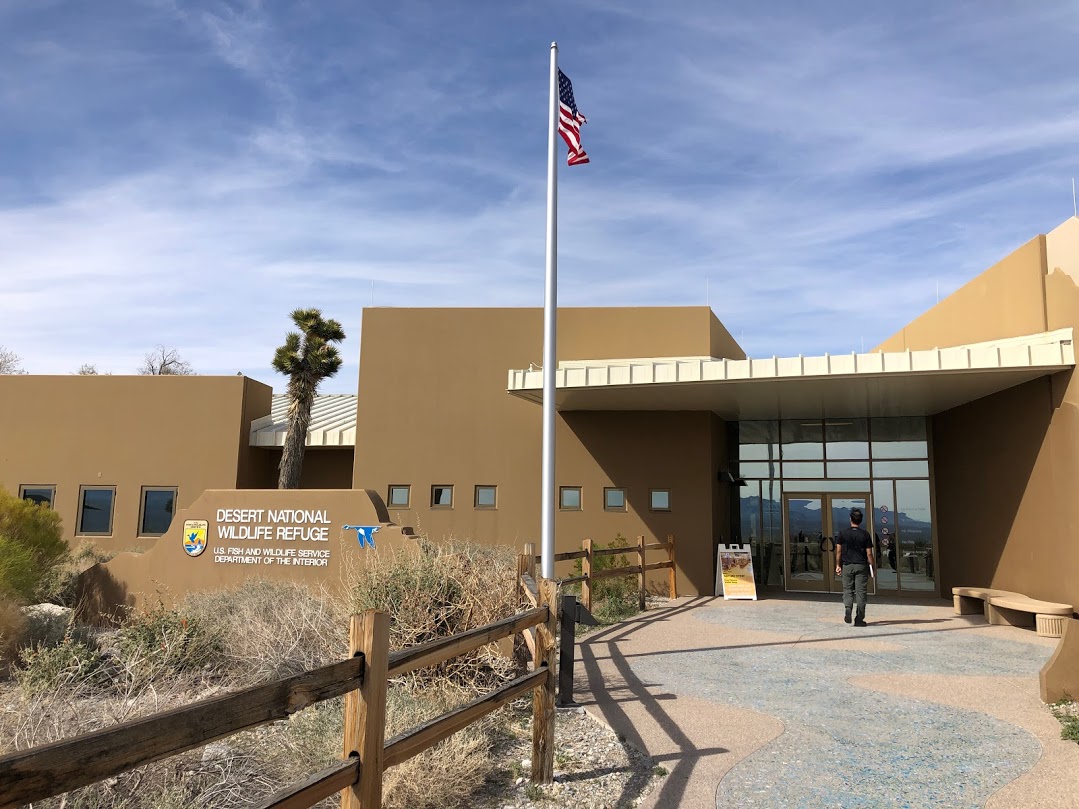 Tule Springs Fossil Beds National Monument is one of the newest additions to the NPS system and doesn't have really anything in the way of designated trails or signage. While I'm not totally sure what I was looking at or there were really any fossils where we were, it was super peaceful to blaze our own path and wander through the low-lying rock formations and wide open desert.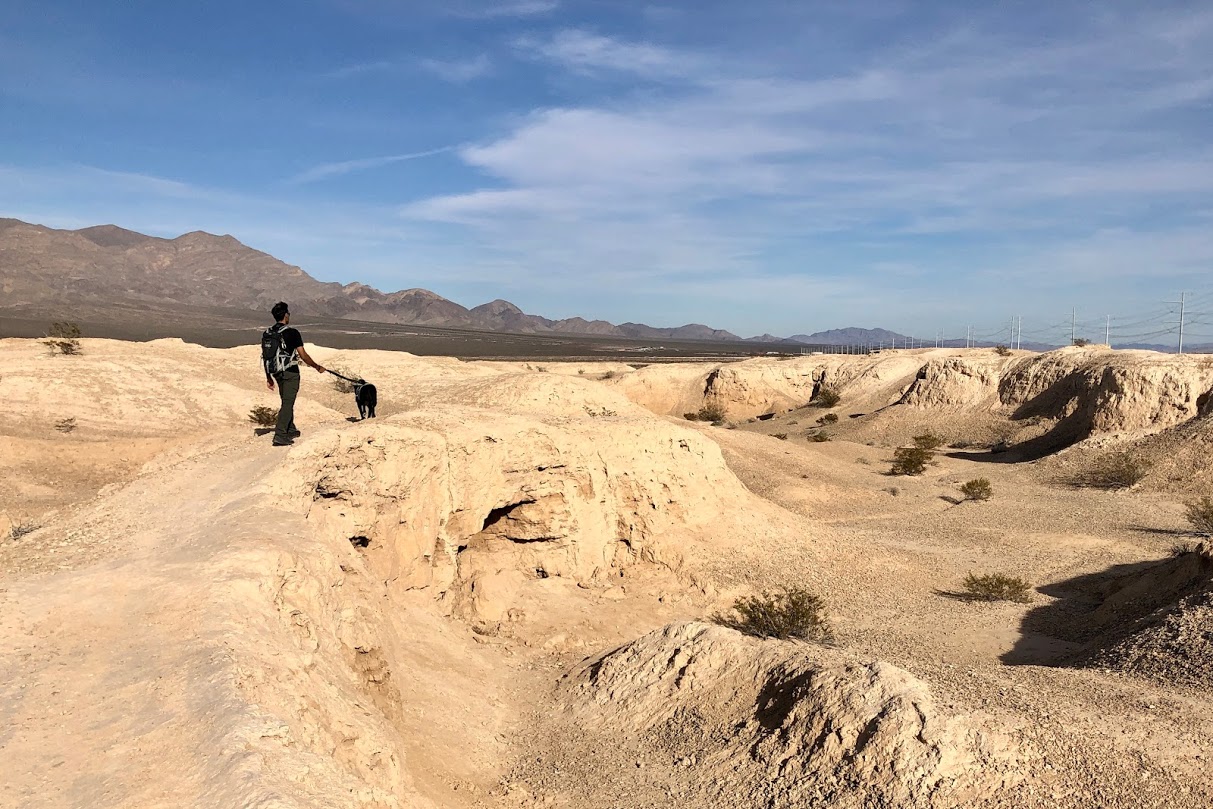 Our last outdoors stop on the trip was the Lake Mead Recreation Area, which was a first for me. The rock formations were more impressive than I was expecting, and the crowds much lower than I expected too. We only got a taste of what's in this huge park, so I'm looking forward to exploring more of it again later – hopefully in a camper next time.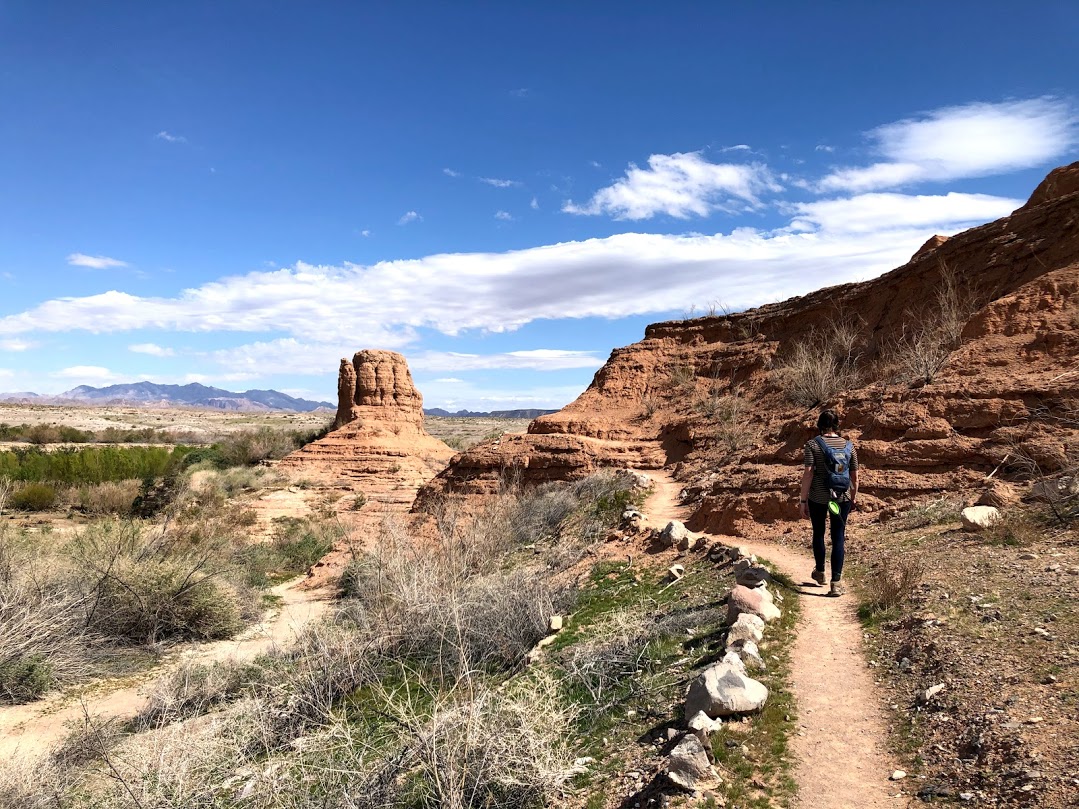 Before every concert and event started getting cancelled due to virus panic, we were able to squeeze in two really fun shows. The first one was a Korean band called Black String, which played at Freight & Storage in Berkley, California. This was a unique show featuring a geomungo (6-stringed zither), bamboo flute, electric guitar, and traditional drums with instrumental music that was jazzy, catchy, and improvisational. Apparently, the little guy inside my belly was a big fan because I've never felt him move as much as I did that evening.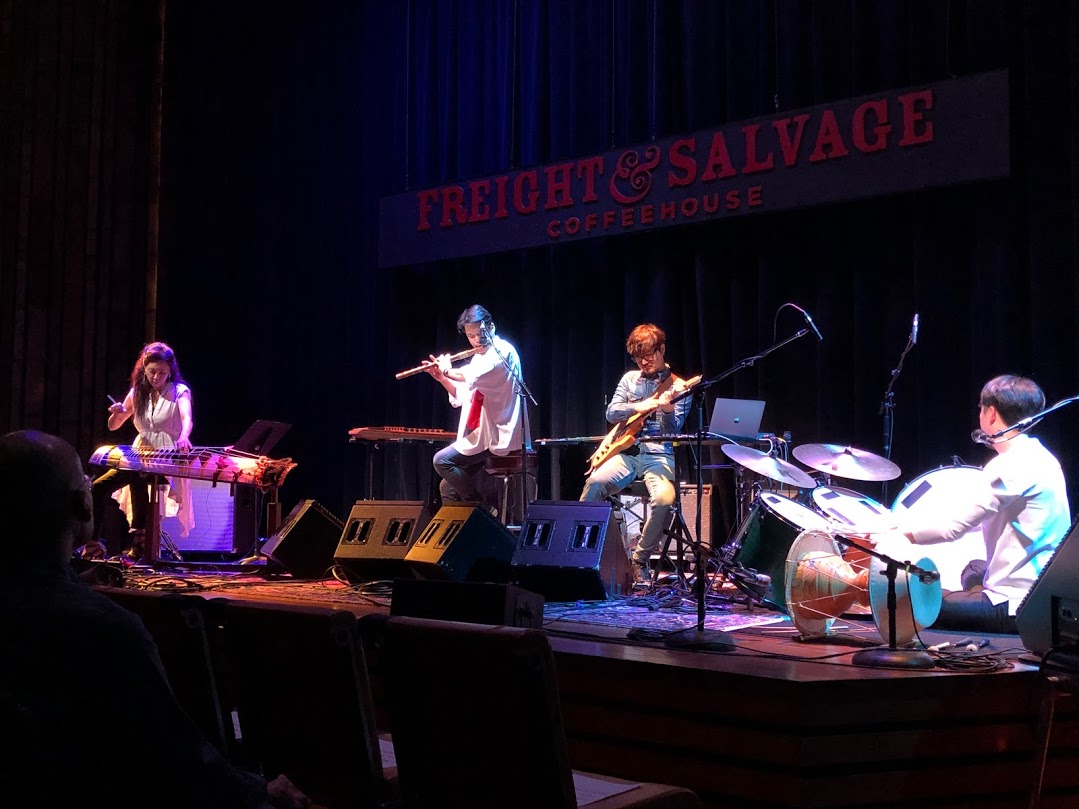 The next show we caught was Richard Cheese & Lounge Against the Machine at the Red Rock Casino in Vegas, which was also fun in it's own weird way. Mr. Cheese is a parody-style lounge singer that we've gotten a kick out of listening to for many years and finally got to see live in concert at our last night in the city. After the show, we played video roulette and walked out with a $4 profit, making $24 on a $20 initial bet. Big gamblers over here…watch out!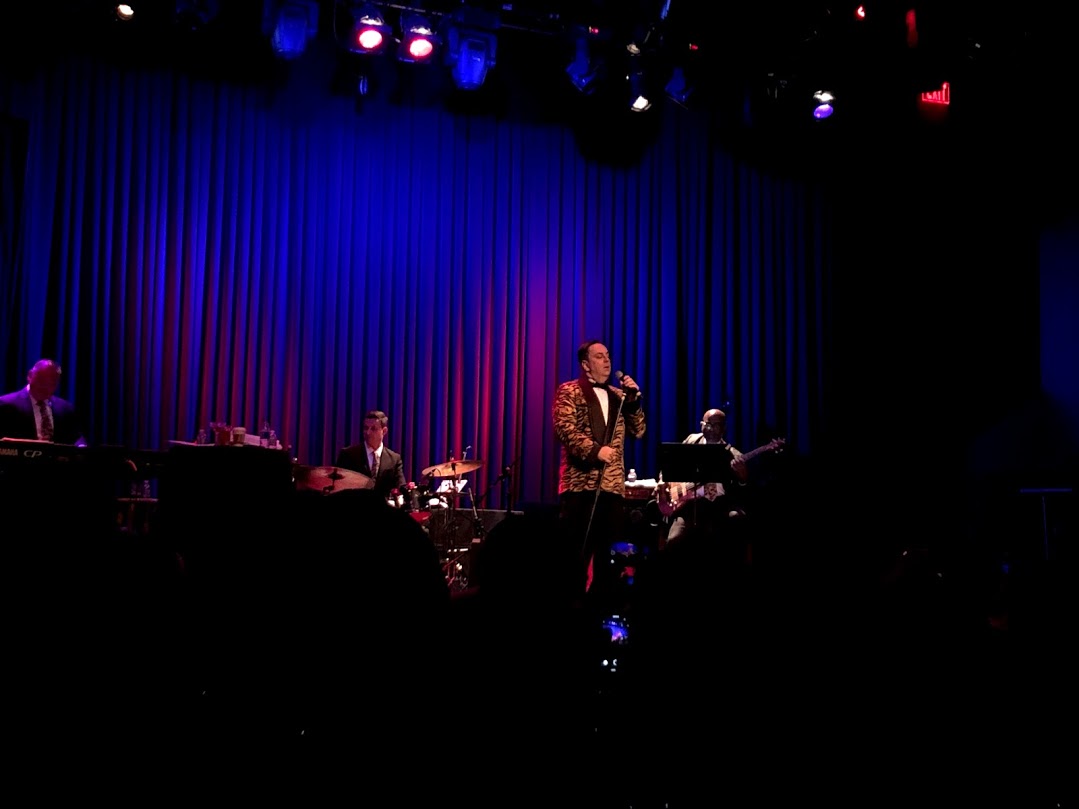 So, as I sit here click-clacking away on a Friday evening, I'm feeling super happy that we made this trip work because virus-pending and baby-pending, who knows when our next little getaway will be. This two-week California/Nevada trip tided over my wanderlust for a little while so I can enjoy the first days of springtime in New Mexico with no regrets. Fortunately, it's a beautiful time to be here and get outside, which seems to be the safest and healthiest place to be right now anyway.
Stay safe and sane, my friends!